Would you like to see the Tokyo Imperial Palace that we visited one morning, which is a unique place in the center of Tokyo, a short walk from the Tokyo Station, because this is a historical site you will like to see when going to Japan?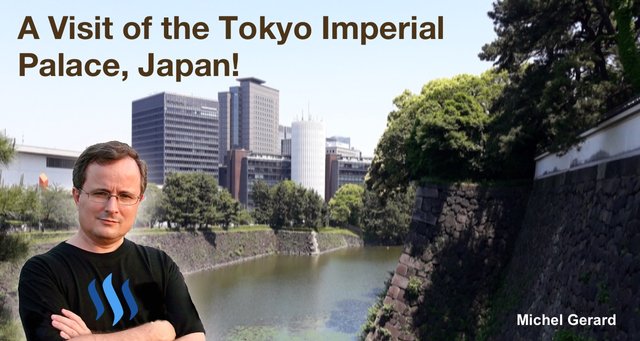 In this post I am going to show you photos of the Imperial Palace, mainly the beautiful and peaceful gardens. Then, I will show you a typical Tokyo restaurant where you have to know how to order if you want to eat, and finally a short visit at the Tokyo Skytree, which is a broadcasting and observation tower with a restaurant.
All photos are mine and taken with my Samsung phone.
A Visit of the Tokyo Imperial Palace, Japan!
We went to the Tokyo Imperial Palace one morning as it is a must see at the center of the city. There is a museum, historic houses and buildings, museums and a huge and beautiful gardens.
This is a map of where it is located in Tokyo.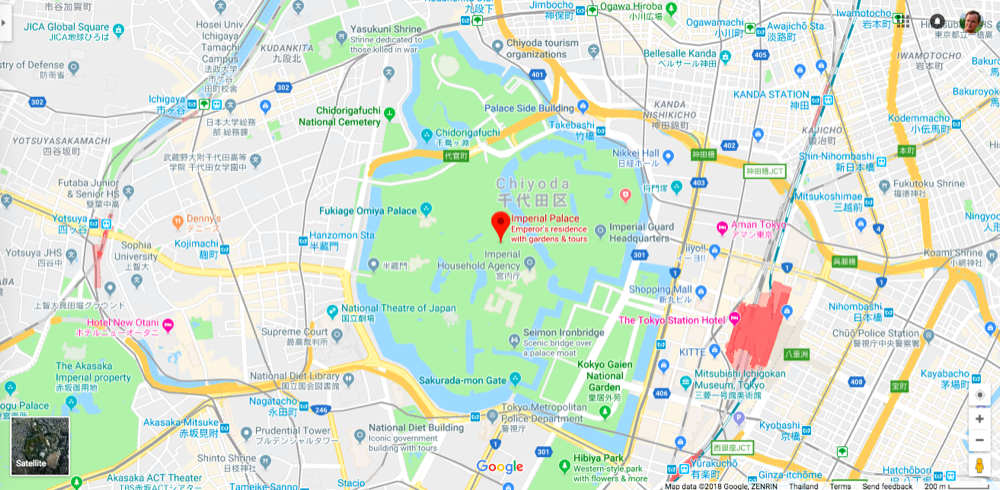 This is what Wikipedia says about the Tokyo Imperial Palace:
The Tokyo Imperial Palace (皇居 Kōkyo, literally "Imperial Residence") is the primary residence of the Emperor of Japan. It is a large gardens-like area located in the Chiyoda ward of Tokyo and contains buildings including the main palace (宮殿 Kyūden), the private residences of the Imperial Family, an archive, museums and administrative offices.
Read more on Wikipedia: https://en.wikipedia.org/wiki/Tokyo_Imperial_Palace
When you arrive in the area it is what you see. The site is surrounded by water and we saw several people jogging around it.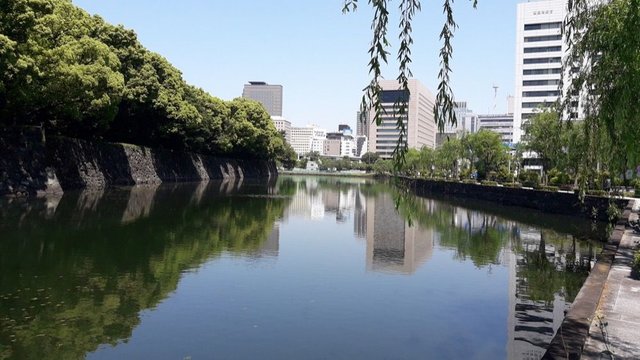 We are going to the entrance.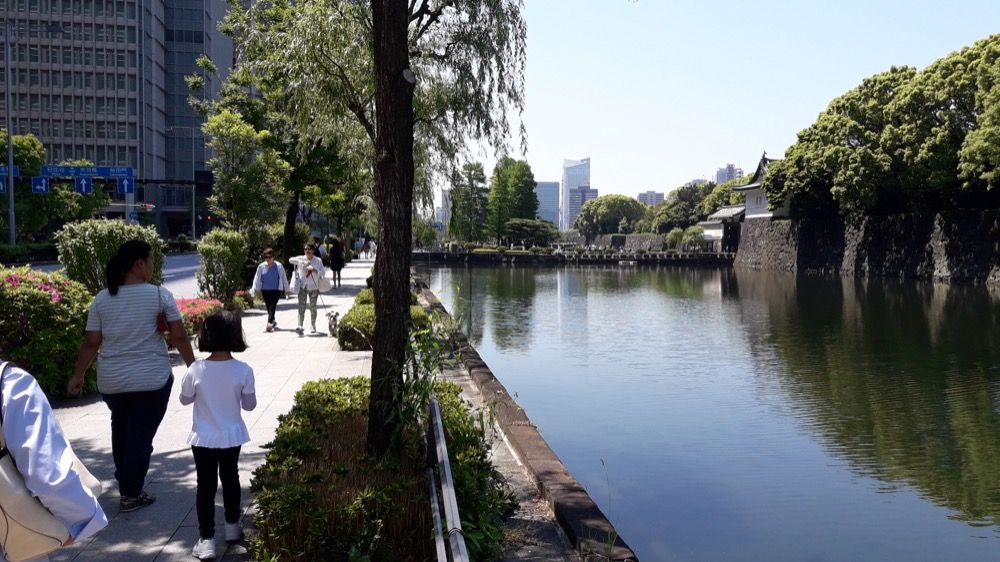 A map and information about the site.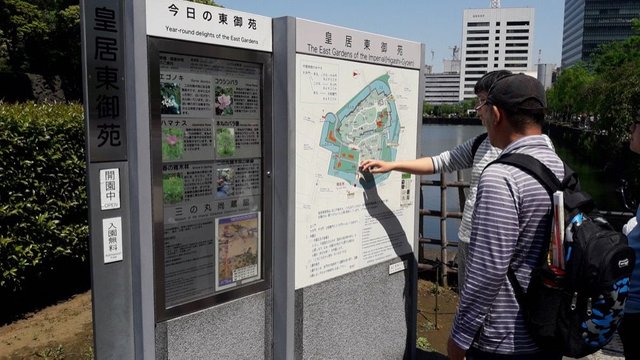 This is the entrance with not a lot of people. There is a security guard who inspects the bags, and then they will give you a chip that you have to return when you leave the site. The entrance is free.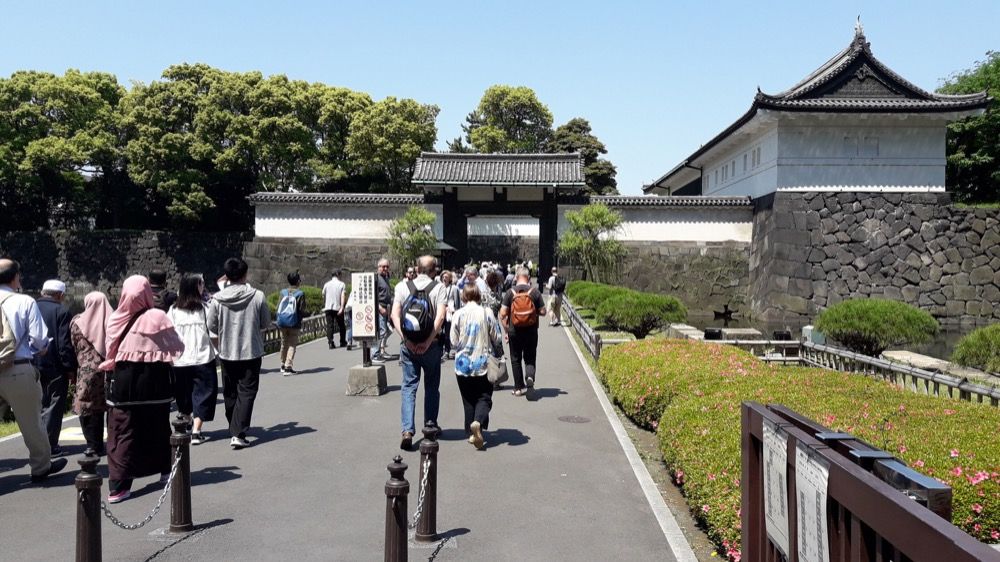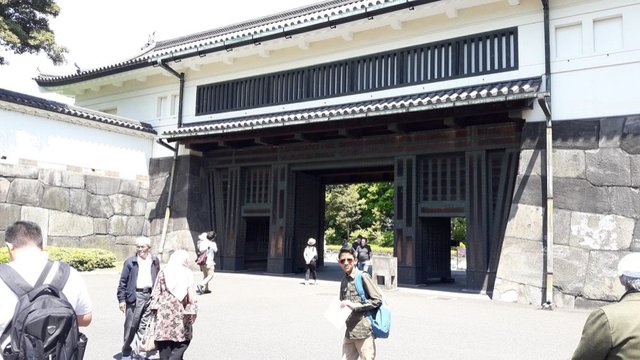 The Doshin-bansho guardhouse.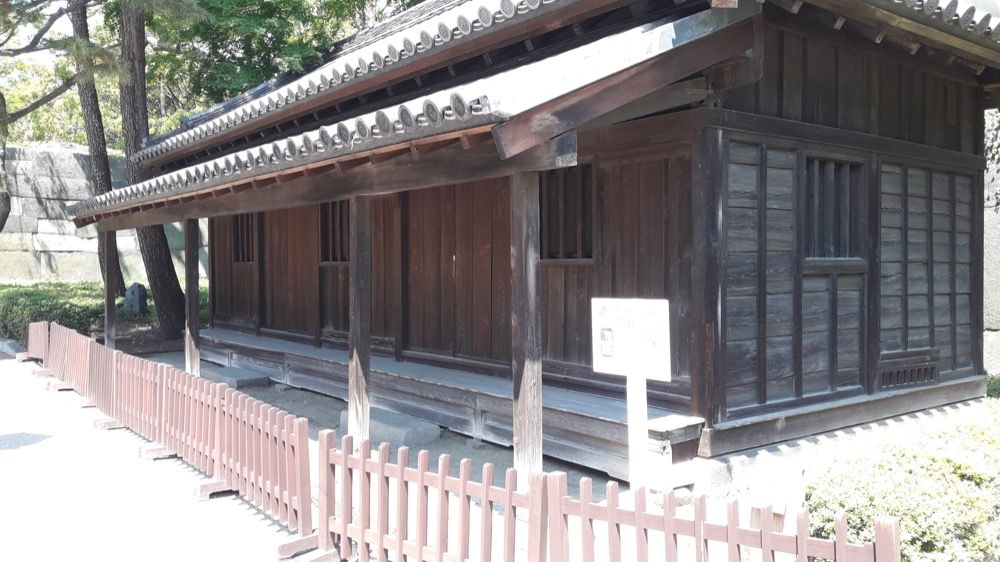 The Hyakunin-bansho guardhouse.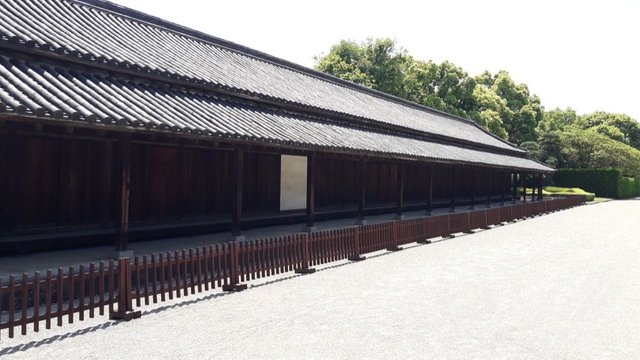 Area in front of the Hyakunin-bansho guardhouse.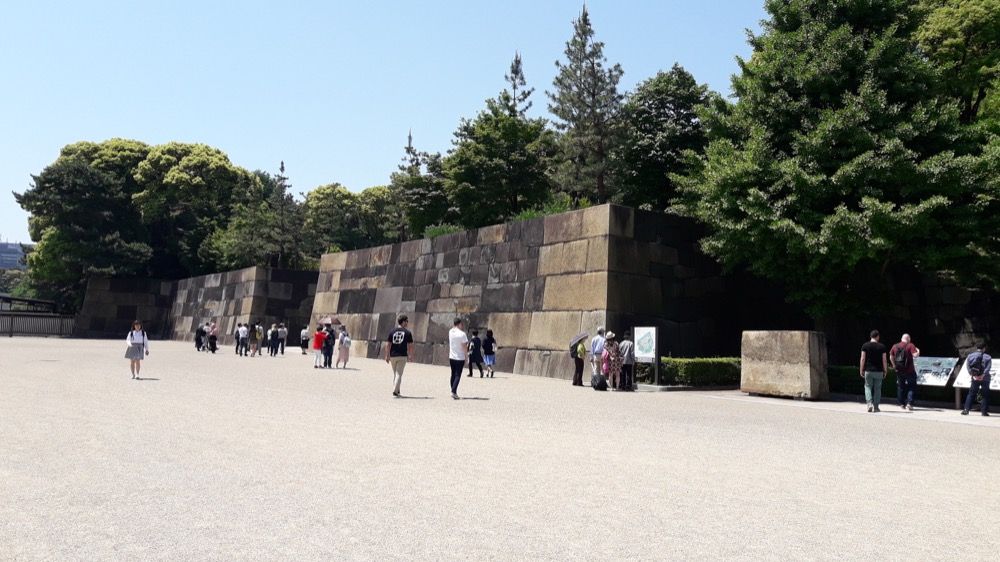 The O-bansho guardhouse.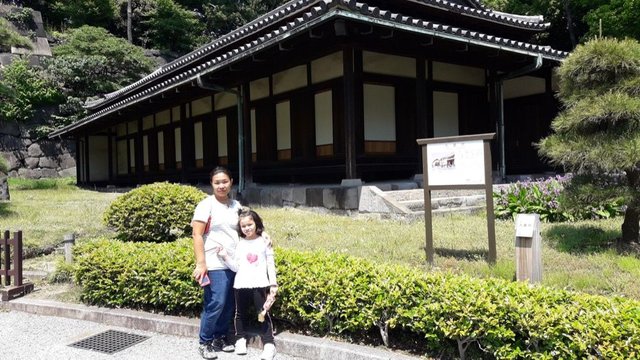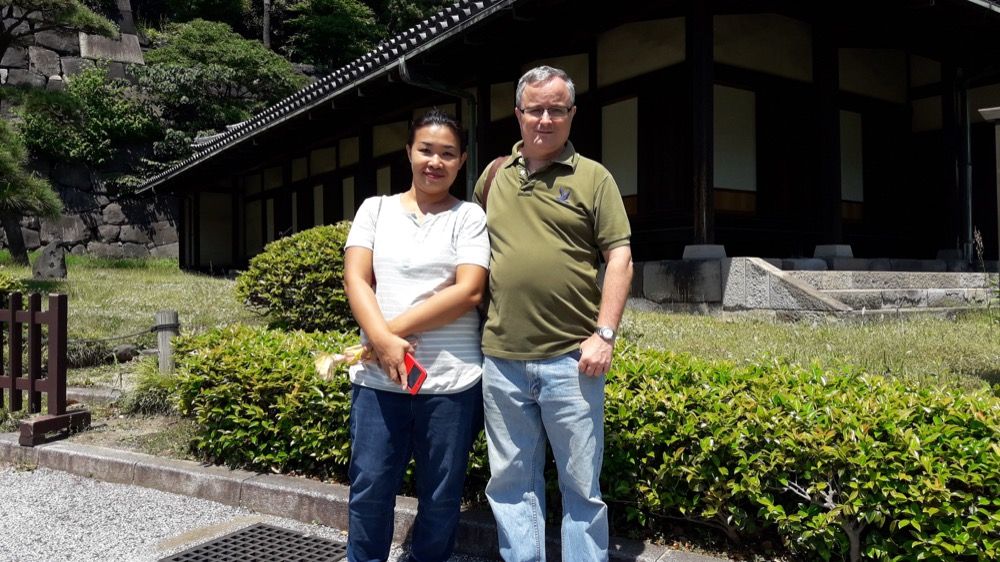 The Fujimi-yagura (Fuji-viewing tower) from inside the compound.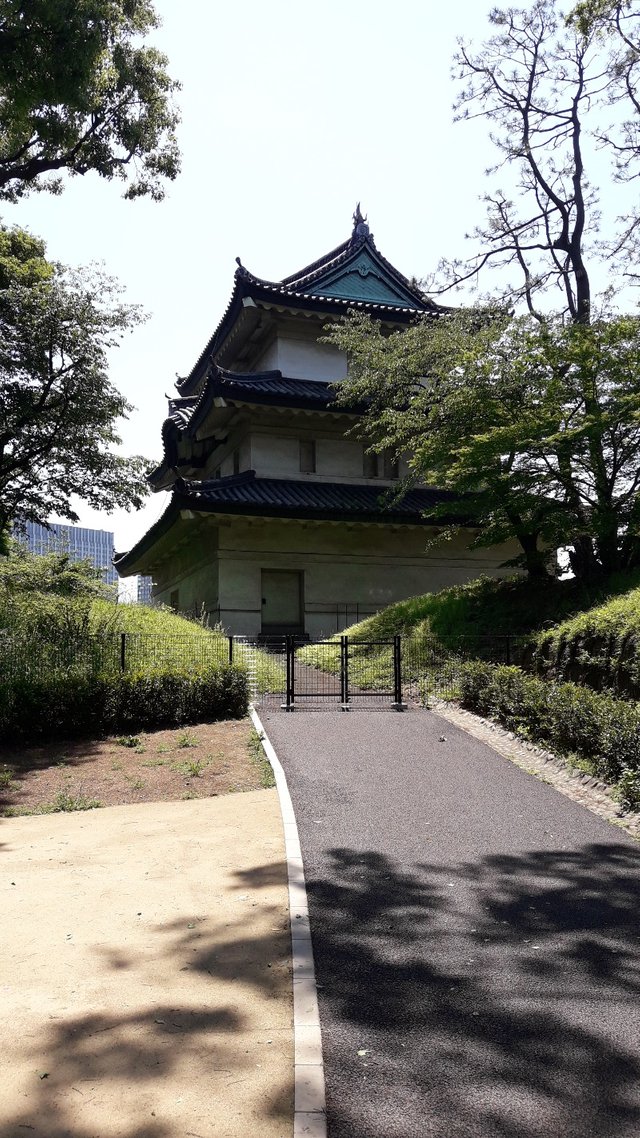 Site of Matsuno-o-roka (Corridor).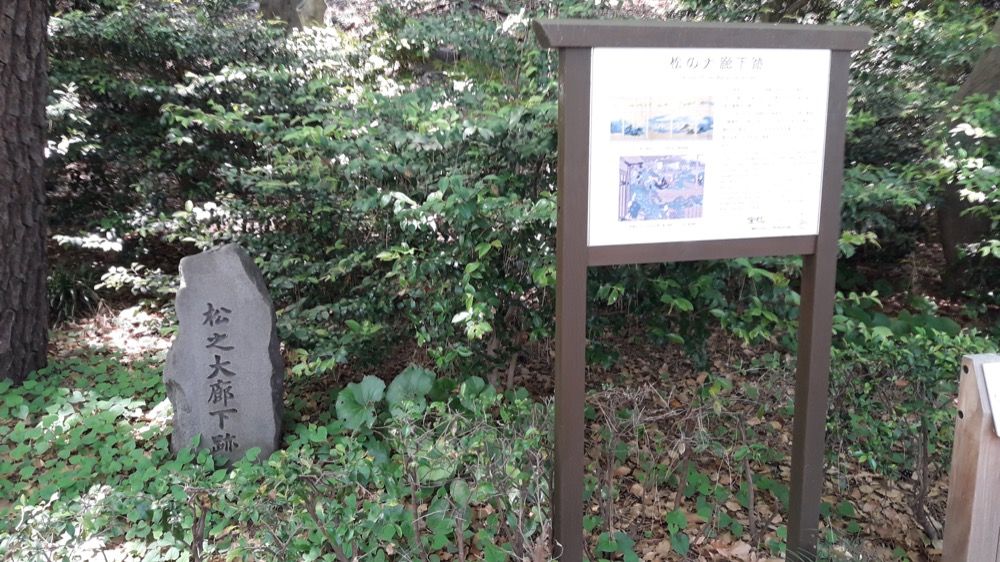 To visit the inside of the Fujimi-tamon Defence house, we had to take off our shoes and put them in a plastic bag.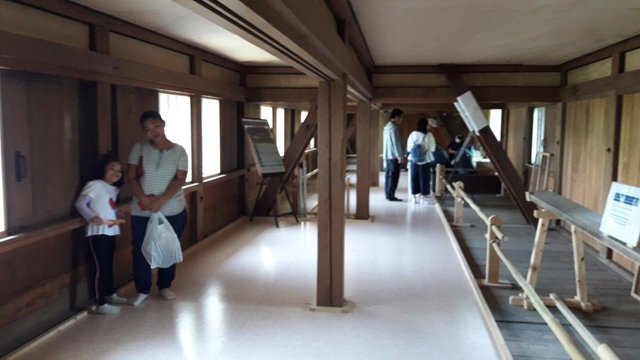 The view from there.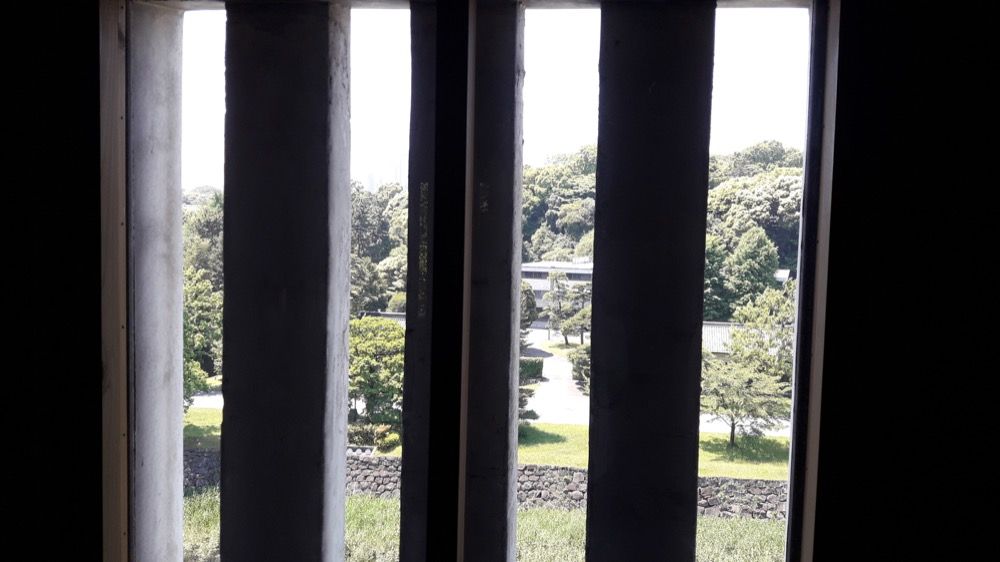 That's the gardens area from where you have a beautiful view.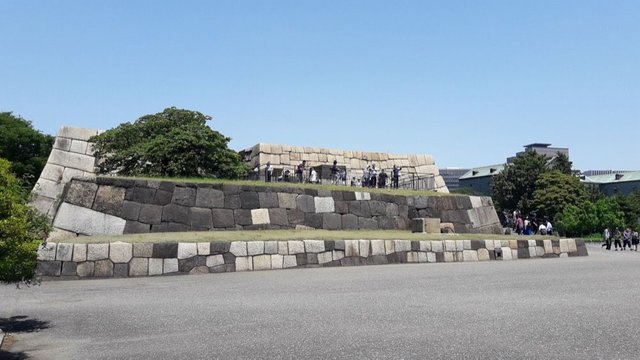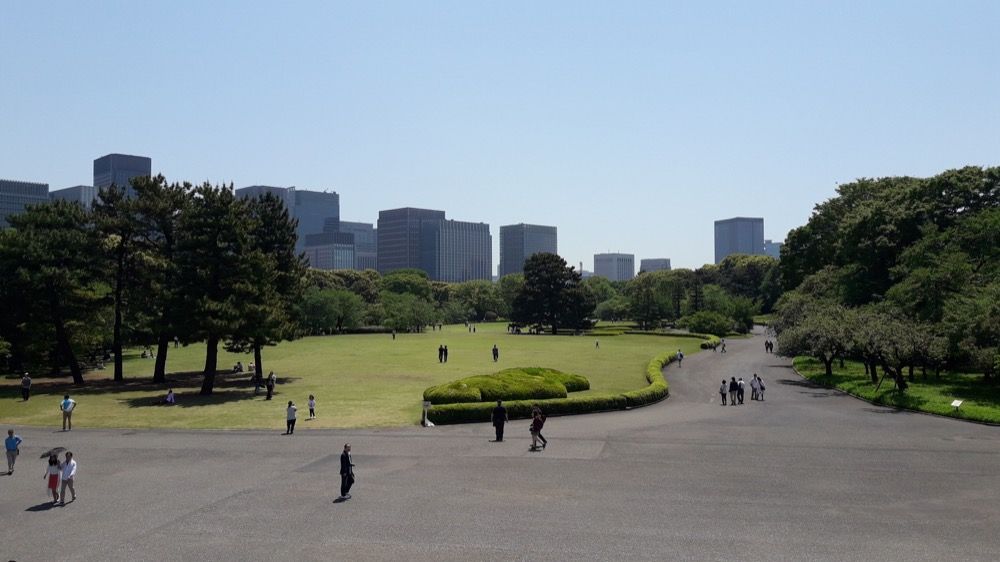 Time for a selfie!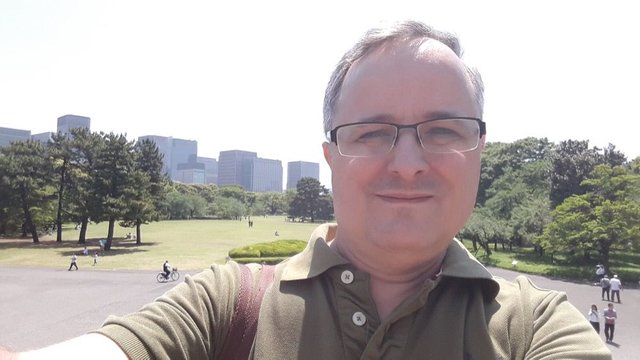 Trees and skyscrapers all around.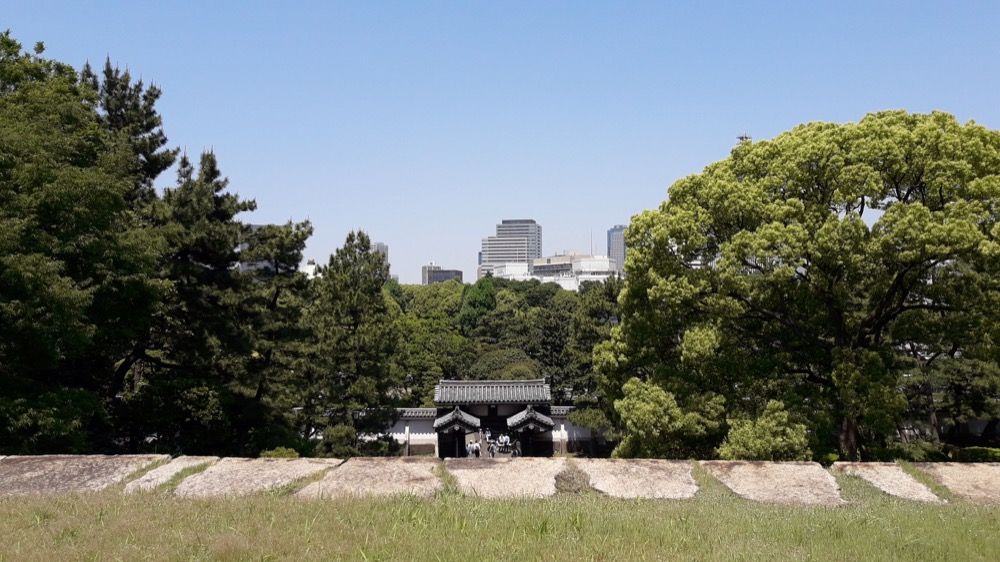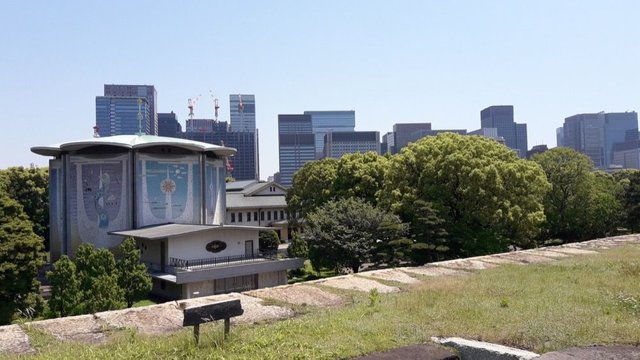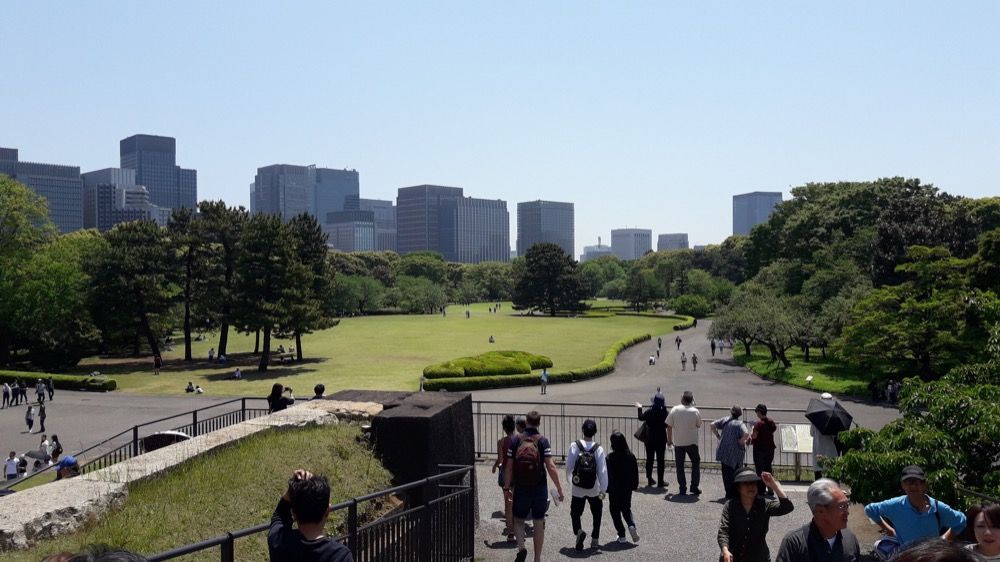 Leaving the Tokyo Imperial Palace from another gate.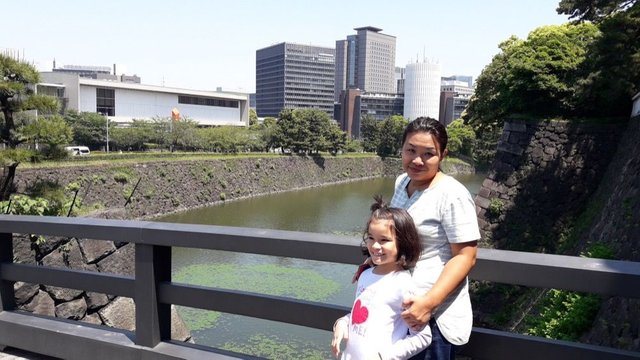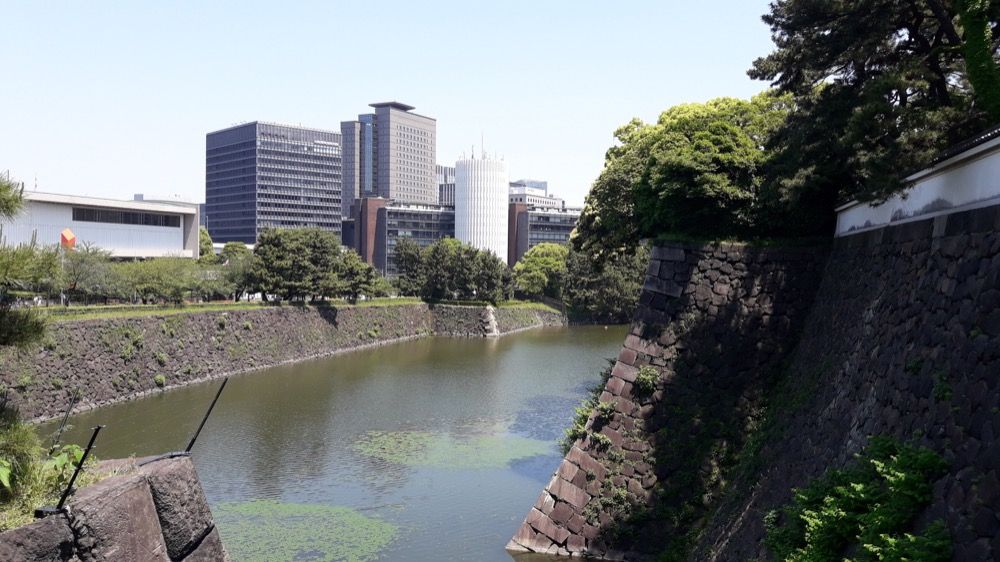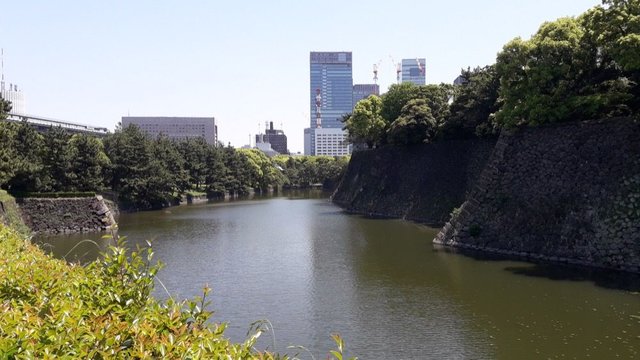 That was our morning at the Tokyo Imperial Palace, and then we headed to a busier area for lunch.
Lunch at a Japanese restaurant
We went back to the popular Ameyoko Ueno area, where we first ate at a Korean restaurant, read "Second Day in Japan and Eating Korean!," and this time we tried a small Japanese restaurant.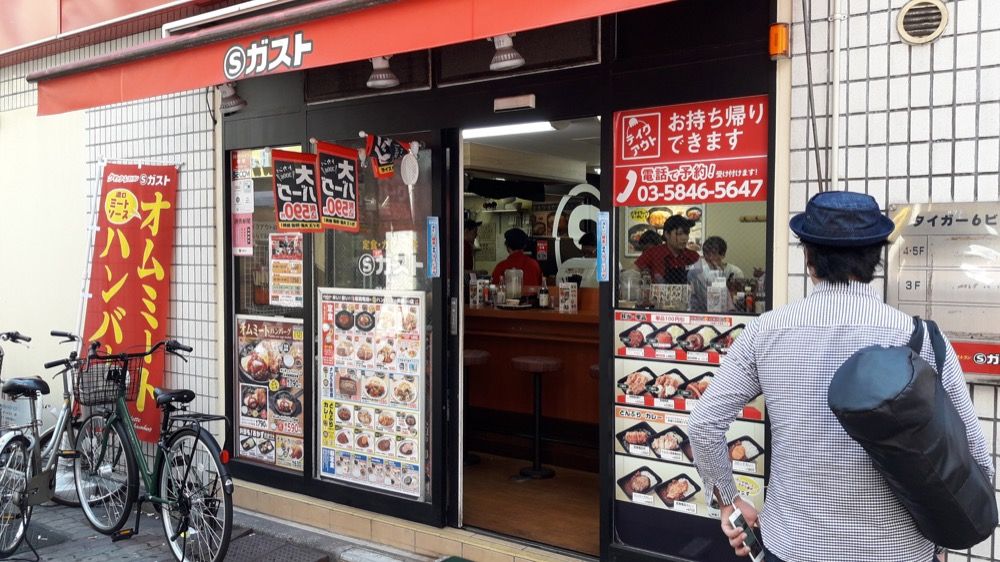 This really was a headache because if you don't know how to use this machine, then you don't eat.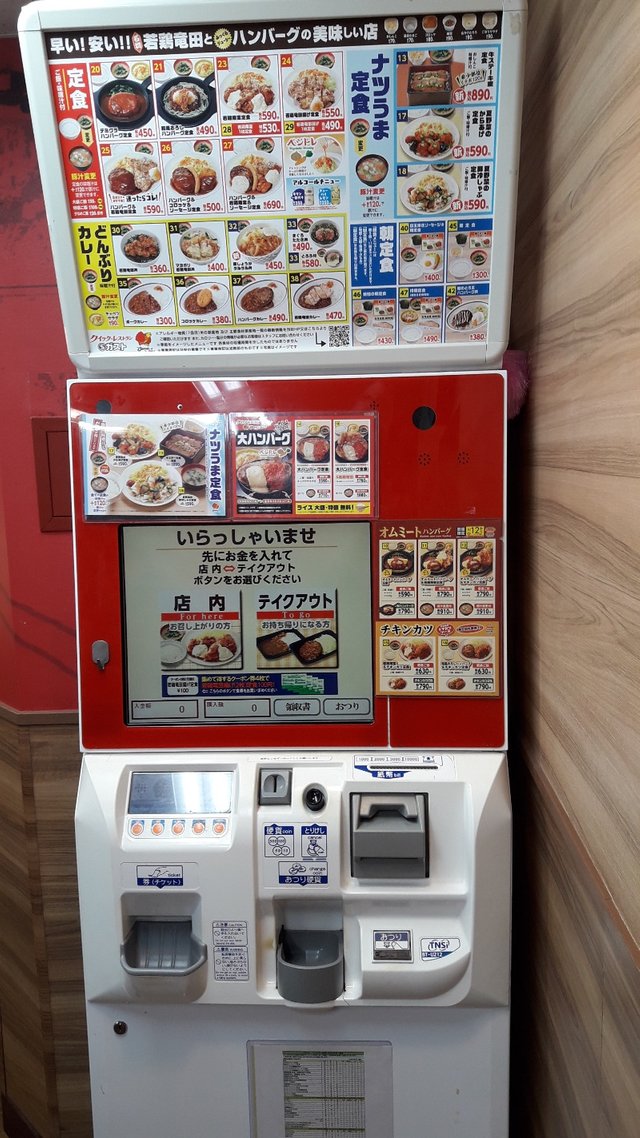 You have to select your dish, and then pay with banknotes or coins. Apparently you can also enter a credit card, and then you have to pull a specific button to get your change. A ticket will come out of it and it's what you give to the waitress behind the counter.
The waitress helped my wife after seeing her struggling with her order, and a customer reluctantly helped me after that when all waitresses were busy. That's definitely not a foreigner-friendly machine.
There is a counter all around where people seat and the waitress is in the center. Not a lot of space as you can see.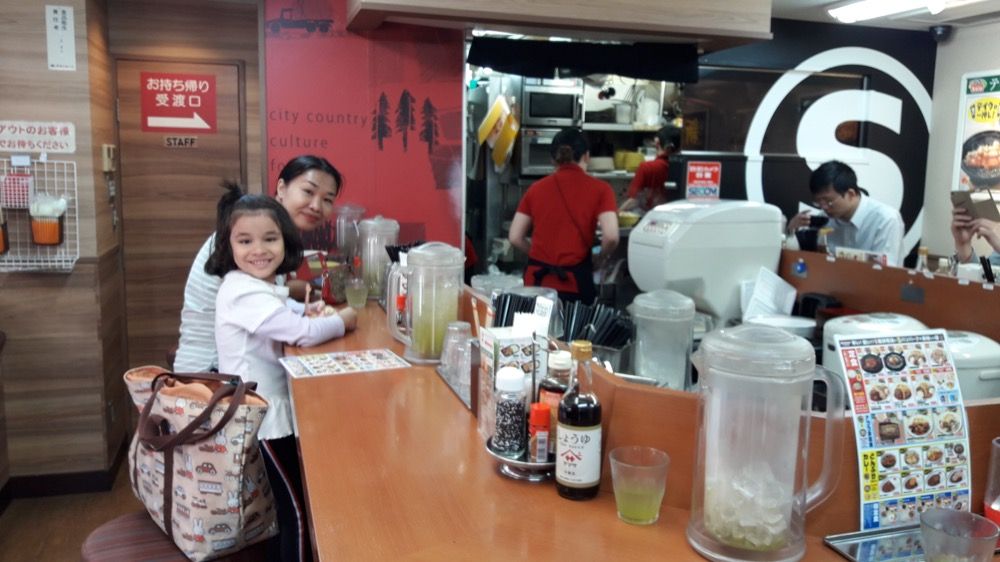 Nevertheless, we enjoyed this new experience.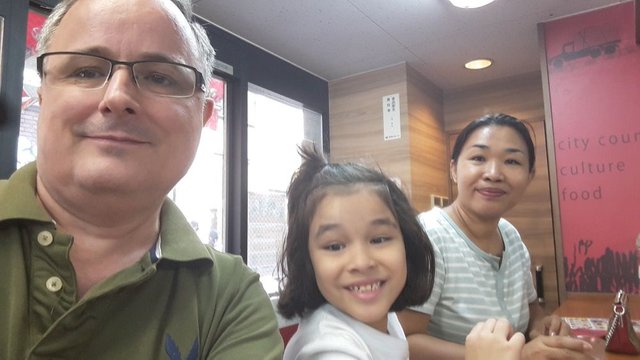 That's what I had.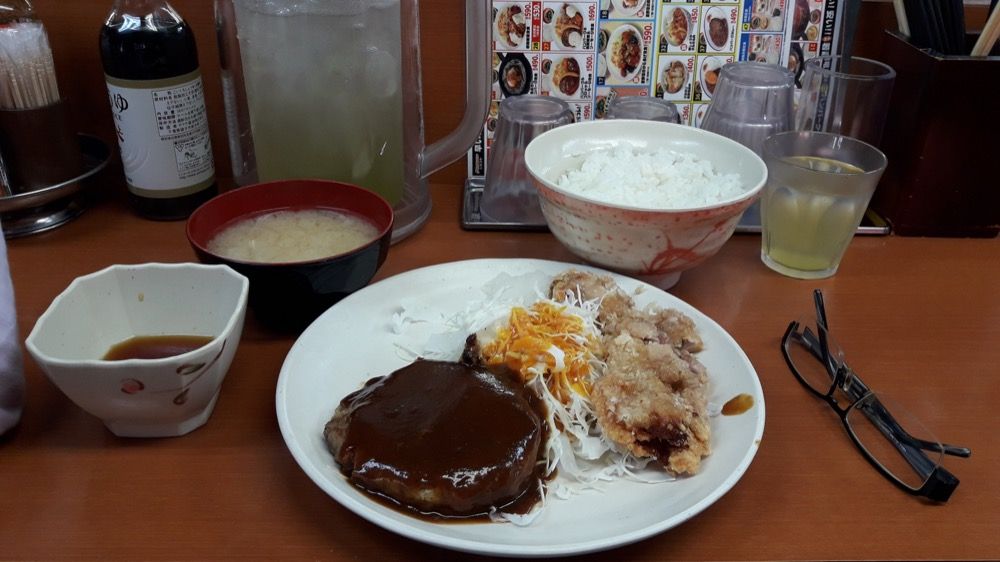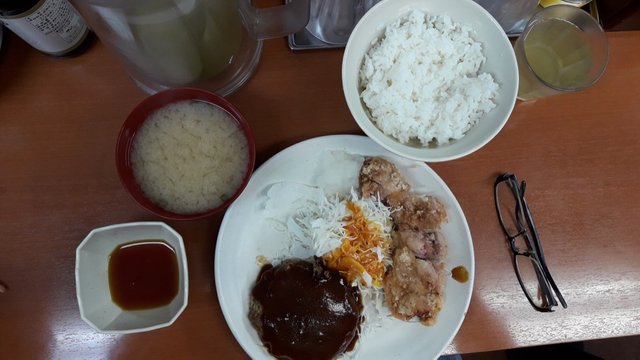 That's what my wife had.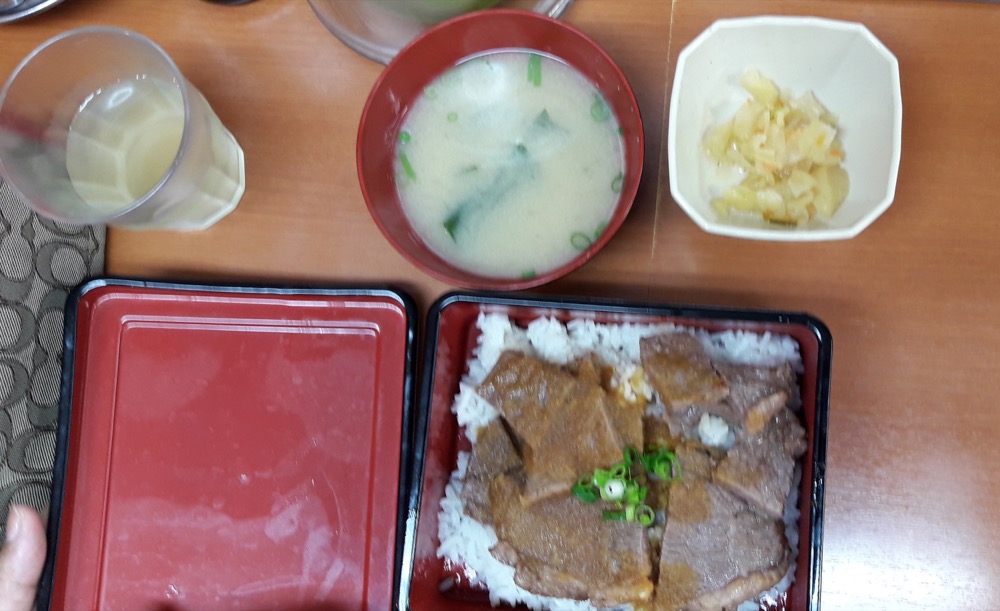 That was the menu and dishes were inexpensive, definitely an everyday Japanese restaurant.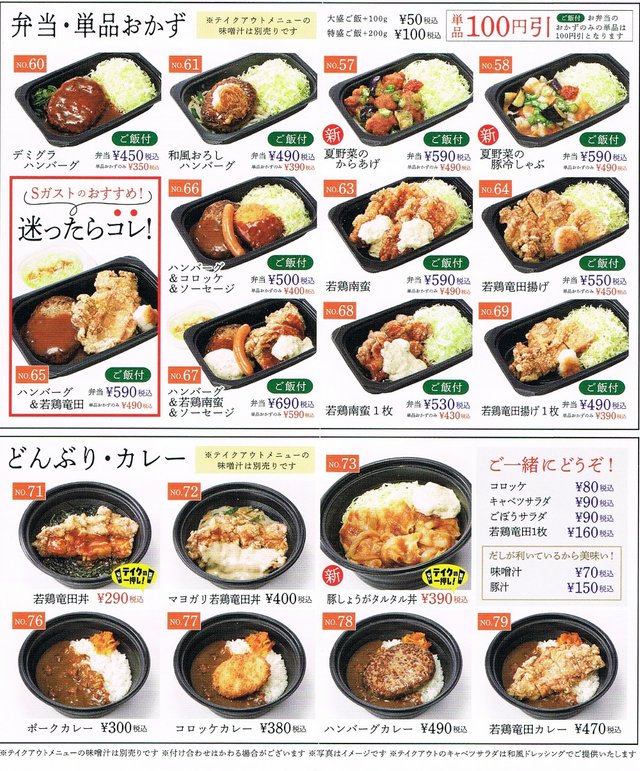 After lunch we took the underground to see the Tokyo Skytree.
Tokyo Skytree
As you can see, the Tokyo Skytree is very impressive.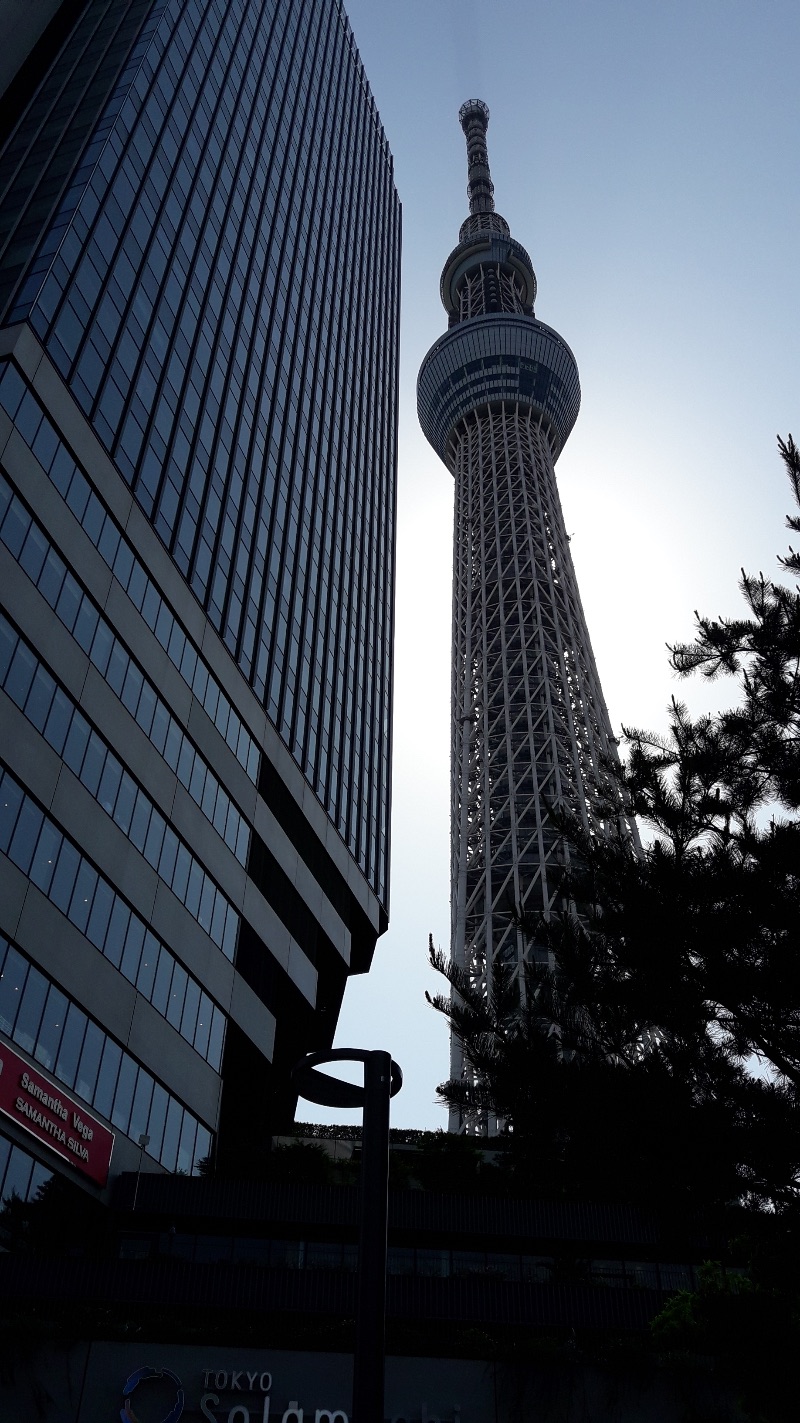 This is what Wikipedia says about the Tokyo Skytree:
Tokyo Skytree (東京スカイツリー Tōkyō Sukaitsurī) is a broadcasting, restaurant, and observation tower in Sumida, Tokyo, Japan. It became the tallest structure in Japan in 2010 and reached its full height of 634.0 metres (2,080 ft) in March 2011, making it the tallest tower in the world, displacing the Canton Tower, and the second tallest structure in the world after the Burj Khalifa (829.8 m/2,722 ft).
Read more on Wikipedia: https://en.wikipedia.org/wiki/Tokyo_Skytree
This is where it is located, at the Tokyo Skytree Station.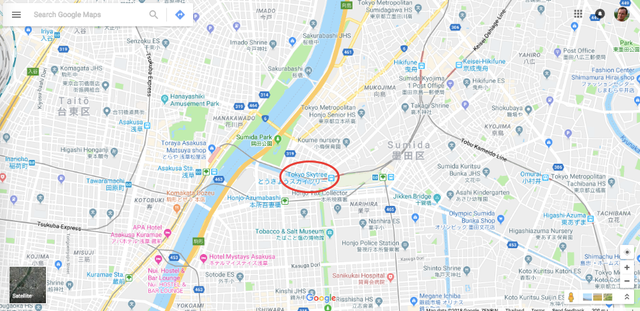 A closer look at the Tokyo Skytree.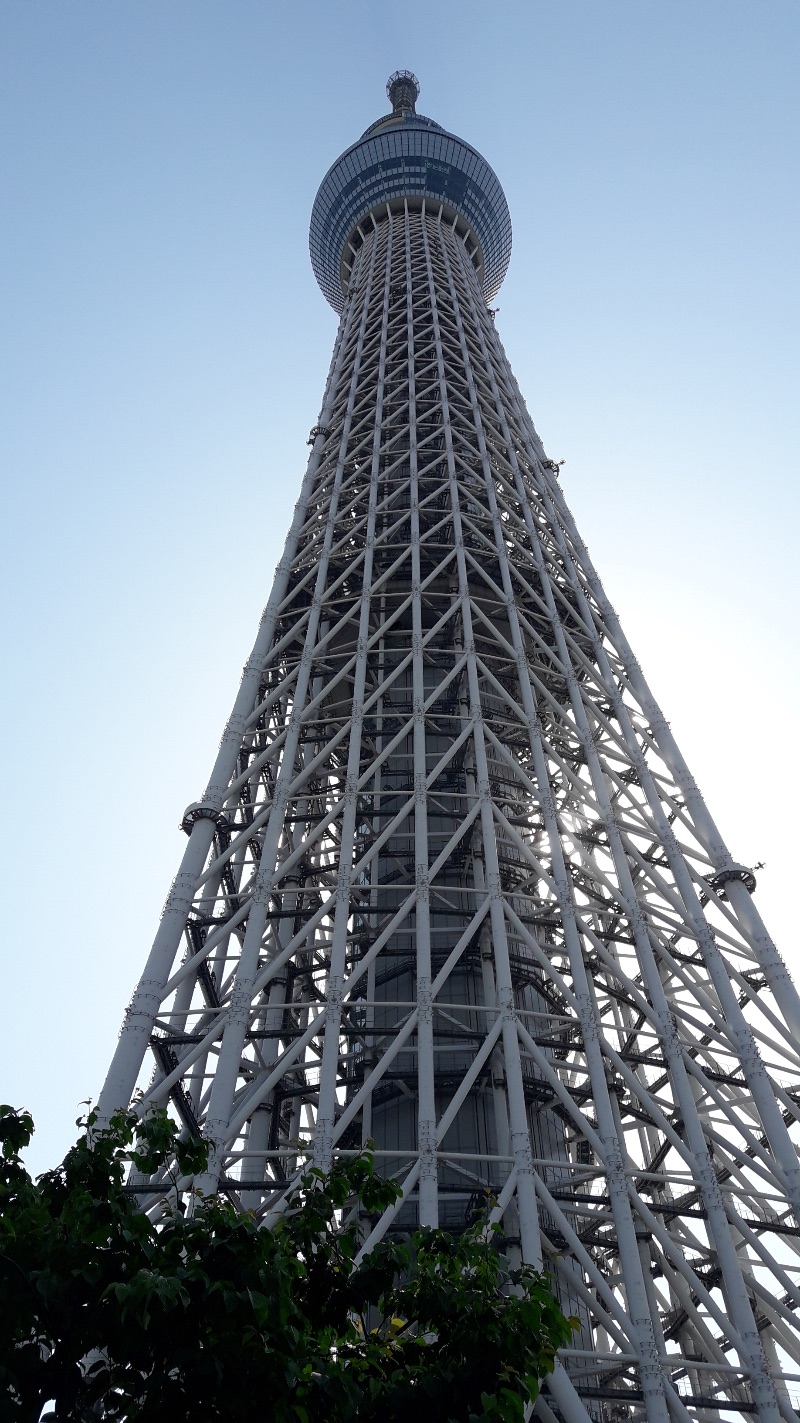 We couldn't get a ticket to go at the top of the Tokyo Skytree because you have to buy them in advance online for a fixed time. They also sell them on location, but we would have had to wait about 4 to 5 hours to get in.
This was a stage performance there.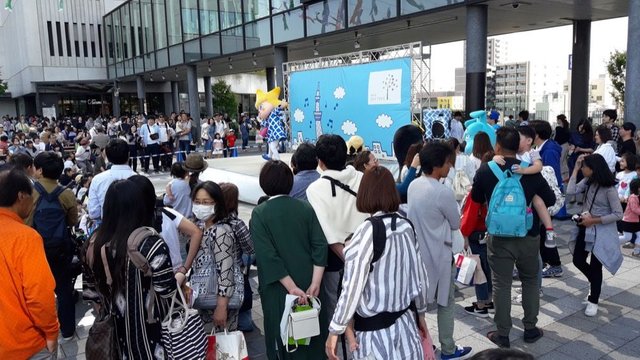 There is a department store next to the Tokyo Skytree and we took these photos.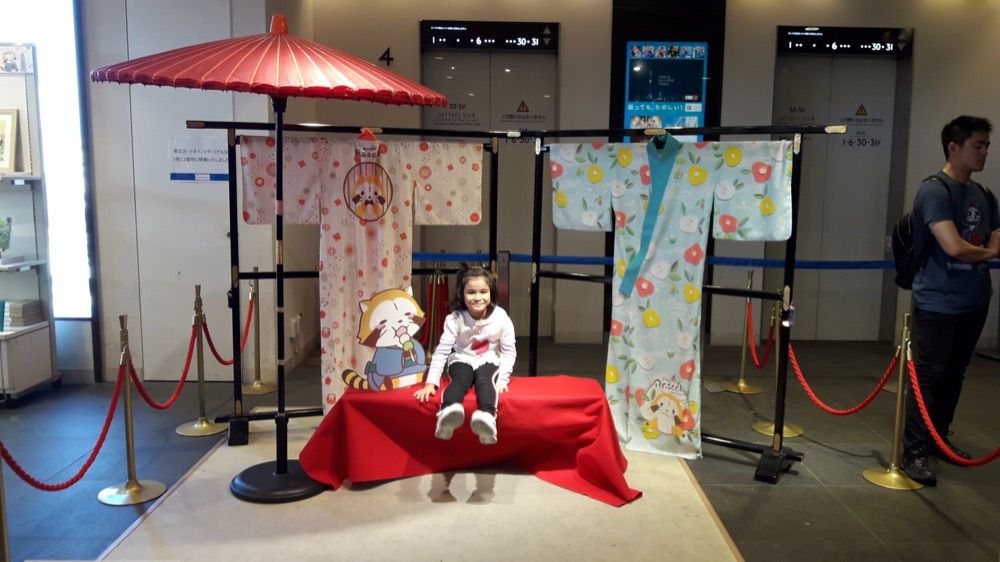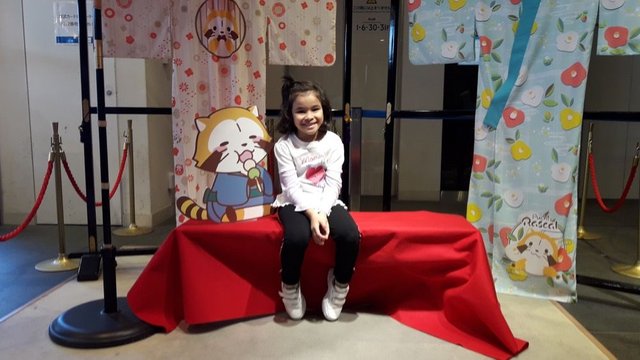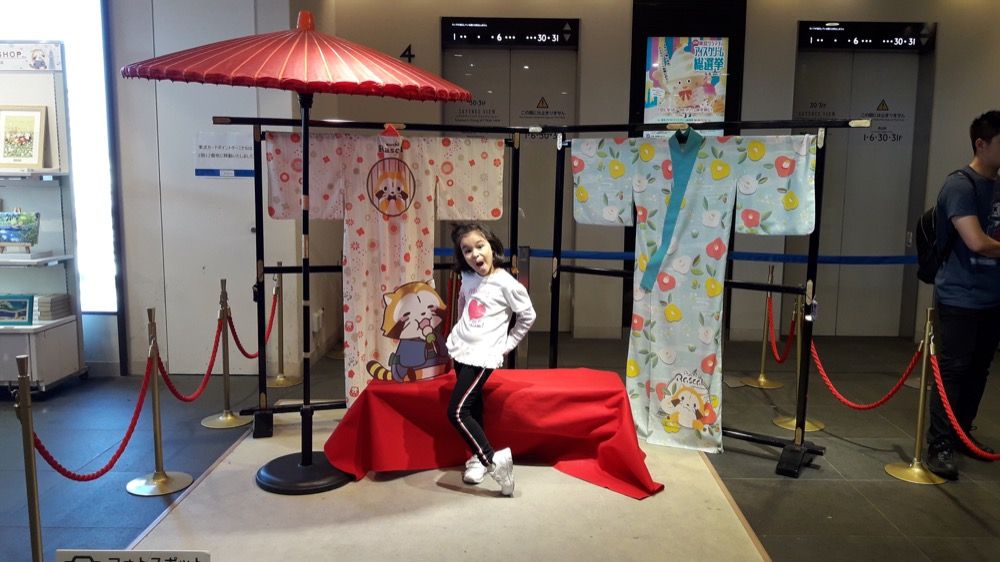 After that we went back to the Hilton Tokyo Hotel.
Read my previous posts about our Japan trip here: A Week at the Hilton Tokyo, Japan!, Japanese Breakfast at the Hilton Tokyo!, A Day at the Ueno Zoo in Tokyo, Japan!, Our First Trip to Tokyo, Japan!, A Day with Hello Kitty at Sanrio Puroland!, Second Day in Japan and Eating Korean!, Two Nights at the Hilton Tokyo Bay, Japan! and A Day at DisneySea, Tokyo, Japan!
All photos are mine and taken with my Samsung phone.
Would you upvote this post and follow me for more because this will encourage me to write more travel posts like this one?
Would you please help @jerrybanfield become a top 10 Witness because you can help funding projects to build Steem as explained here? Vote for jerrybanfield as a witness or set jerrybanfield as a proxy to handle all witness votes at https://steemit.com/~witnesses. Read the 5 reasons why I'm voting for Jerry Banfield as a witness and how to vote in my post. You may be interested to read: What is a Steem Witness, How to Vote and Why?
Michel Gerard