100 DAYS OF STEEM : Day 72 - The Diary Game - Update #4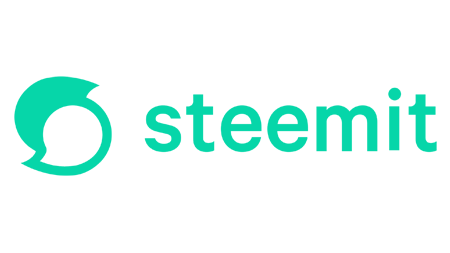 You seem to be liking The Diary Game !
And we are liking that you are liking it - a lot.
The numbers keep on growing, and the quality of the diary posts just keeps on going up and up.
It really is fascinating reading about so many different people's lives in so many different countries.
Thank you to everyone who is taking the time to join in The Dairy Game.
---
Some Rules, Some Guidelines and Some Tips


The vast majority of the diary posts are following all the guidelines we have given, but a few are, let's say, wavering on the edge of what constitutes a valid entry.
So we thought we would mention again a few pointers for entries to The Diary Game…
The diary posts should be about your current daily life - not memories of a holiday you took 3 years ago, or a review of a film you watched before the pandemic. They are about now.

Please include the date in the title of the post - it makes curation much easier.

Make sure the posts are a minimum of 100 words - at least 300 words would be better.

Include details, facts, names, locations - they all add to the interest value of the posts - and to the number of points awarded. If you had a takeaway burger for lunch, what sort was it, where did you buy it, how much was it, was it tasty?! And a photo of the burger would be good too :-)

Include relevant photos - ideally your own - wherever possible. They can make posts much more interesting.

Only one diary post should be submitted for each day.
And finally…
Take a look at the diary posts of the frontrunners on the leaderboard, and the Diary Allstars, to see what they are including in their posts to get more points.
---
How to Enter


All you have to do to join The Diary Game is to make a diary post about your daily life.
This is your real life - not fiction, and should include as much detail as possible. And photos, ideally your own, are good too.
Make sure you…
Include the tags #the100daysofsteem and #thediarygame.

Post a link to the diary post in a comment of your own on the latest @steemitblog 100 Days of Steem post.

Include the date of your diary entry in the title of the post.
---
Posts can be in any language and should ideally be made on Steemit.com, or your localized interface such as WhereIN.
The Diary Game runs until Day 100 (July 11th) of the 100 Days of Steem Project.
---
Anyone that is found to be abusing or cheating the game will be excluded from the prizes and upvotes.
The points scheme may be refined as we go along to balance the game and avoid any exploits.
We may include links to the best diary posts in our 'Look What's On Steem' newsletters.
---
How to Earn Points


Because of difficulties of tracking and fairly allocating the Comment Points and the Promotion Plus Points mentioned in last Saturday's update post they have now been dropped.
We will explore better ways of managing those if we do a round 2 of The Diary Game.
---
There are now three ways to earn points in The Diary Game…
Content Points (1 - 5)
Depending on the quality and content of your diary post you will earn between 1 and 5 points.
Promotion Points (0 - 5)
Depending on how well you promote your diary post on other social networks you can earn between 0 and 5 points.
Recruitment Points
Two points can be earnt for every person you recruit to join The Diary Game. They must now make at least THREE eligible posts, and mention your name in each, for you to be awarded the points.
---
Please do take note of the Recruitment Points. These can be a great way to boost your points total. @vipnata, for example, has already earnt 14 bonus points through recruiting new players to the game.
---
All points earnt will go to the final totals when the game finishes on the last day of the 100 Days of Steem project.
Those people with the top 10 points totals will win the STEEM prizes.
---
The Prizes


Currently the 10 top points earners at the end of the 100 Days will be sharing 2750 STEEM, with first place taking home 1000 STEEM.
1st place - 1000 STEEM
2nd place - 750 STEEM
3rd place - 500 STEEM
4th place - 250 STEEM
5th place - 125 STEEM
Plus five runner up prizes of 25 STEEM each.
And if the good days keep coming, the interesting posts keep flowing and the Tweets keep tweeting, we might be dropping some more STEEM in the prize pot before the end of the game.
---
The Leaderboard & The Diary Allstars


We are currently running about 48 hours behind on curating all The Diary Game posts so we will do a bit more catching up before we put out a new leaderboard later tonight or tomorrow.
If you have any eligible diary posts more than 3 days old that have not yet been voted on by @steemcurator01 please do put them in a reminder comment below.
---
In the meantime we would like to highlight a few Diary Allstars that have produced exceptionally good posts this past week...
---
---
If you haven't started on The Diary Game yet there is still time to join in.
With 28 days remaining there are almost 300 points left to play for - plus bonus points for recruitment.
So start posting, start sharing and start recruiting.
We look forward to reading your diaries...
---
Thank you,
The Steemit Team
---
---
Please note, the posts must be your own original work and not published elsewhere. All images used must be either your own, or copyright free with sources quoted.
---
---
Notes from the Community...


Music For Steem - Voting Open


The community are now invited to vote on the 7 finalists in the new Music for Steem weekly contest.
Voting is open until Sunday 4pm Venezuela time / 8pm UTC...
---
More Sponsors for SPUD4STEEM


Organizer @kiwiscanfly has announced two more sponsors for the next Steem Power Up Day on July 1st.
@stephenkendal and @steem-supporter are joining @xpilar, @ciska, @steemcurator01, @reflektor, @hingsten, @bippe, @kiwi-crypto and @kiwiscanfly in providing over 10K SP of prizes...
---
---
The rewards from this post go to support the work of @littledisciples in Venezuela and @thegreens in Cameroon.
Check out the Steem Charity Day post for more details.
---
---