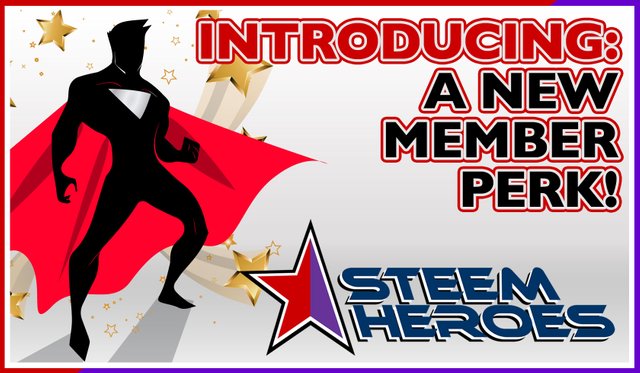 SteemHeroes is a crowdsourced comic book universe that's growing within Steemit and we're looking for more characters and more participants to help us grow into something amazing. With that in mind, we're going to start offering an additional perk to any members who get involved and submit their own original characters to help populate our superhero world.
Starting today, all new characters that are approved and join SteemHeroes will award 1 share of SteemBasicIncome to their creators! So by creating a fun superhero or villain to unleash within the world of SteemHeroes, you'll also supplement all of your posts with shares of SBI!
Catch up on all the details about SteemHeroes, grab the character creation template and read the story thus far with the links below. We'll be kicking off our first hero vs. villain fight tomorrow, so now is the best time to get involved with SteemHeroes!

SteemHeroes news and announcements
---
The SteemHeroes Story
---
Prologue (complete):
Season 1:
Cover Image: Freepik