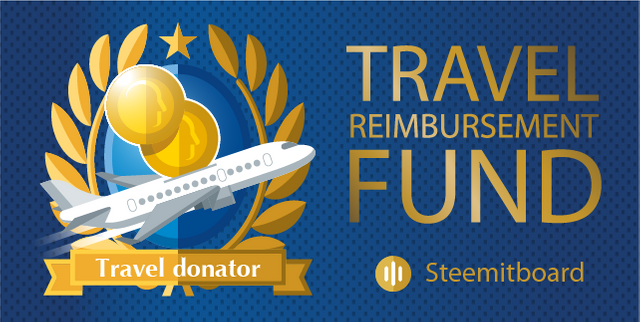 SteemFest³ will be coming soon and, as in previous years, the Travel Reimbursement Fund is open to help your fellow Steemians to travel and participate in this amazing event.
What is the Travel Reimbursement Fund?
The Travel Reimbursement Fund is an initiative created by @roelandp (full story here) for which you can donate any amount and that can be used by anyone attending SteemFest to relief some of the travel expenses to Kraków.
The Travel Reimbursement Fund has been operating successfully for the previous two editions and has distributed the following amounts to travelers:
| Year | Steem funds | SBD funds | Number of applicants |
| --- | --- | --- | --- |
| SteemFest 2016 - Amsterdam | 1034 | 7853 | 53 |
| SteemFest 2017 - Lisbon | 5000 | 4000 | 133 |
@t-r-f is open for funding! If you want to support fellow Steem users attending SteemFest to make it to Kraków and to lower their travel expenses, simply transfer ANY amount of SBD or STEEM to @t-r-f (note the dashes between the letters!!!)
BE CAREFUL WHEN SENDING YOUR DONATION:
Do NOT to send it to @trf as this account has nothing to do with @t-r-f
Be a generous donator and add a new award to your board!
Will you donate at least 1 STEEM or 1 SBD to the Travel Reimbursement Fund? Then @steemitboard will give you a new award to display on your personal page:

Up to now, the Travel Reimbursement Fund already received 85 SBD and 1330.844 STEEM from the following donators: @exyle, @roelandp, @preparedwombat, @gringalicious, @pnc and @arcange.
They will be the first to receive their new award! Will you be the next one?
On behalf of all SteemFest attendees, thank you for your support!
---
Useful links:
SteemFest 2018 Travel Reimbursement Fund announcement
How the Travel Reimbursement Fund works
SteemFest3 - announcement
SteemFest3 - Last update
---
Support SteemitBoard project and vote for its witness!


Read here why to support @steemitboard as a witness
Read SteemitBoard's latest witness report here

Steemitboard is a project created by @arcange