How I am doing on STEEMit and With a Little STEEM
Previous updates
Since SteemWhales.com is dead. I have decided to alter my updates to show my general progress on STEEMit and cryptotrading using STEEM/SBD. In December, I did my best to post at least one article a day and I earned my first Monthly Author badge from Steemit Board and now I am up to 2!


On to the stats. Let's see where I am with Vests with SteemDB.


Or, as Steem Supply sees it.


Last month I had increased by 148,000 Vests, so only doing a 65,000 increase is a little bit disappointing, because that is back down to the levels of November.
Onto SteemDB charts to see my activity.


At least my activity looks better, with a solid wall of gray, instead of a picket fence.

Posting activity isn't consistent day in and day out, but at least I'm getting the posts out.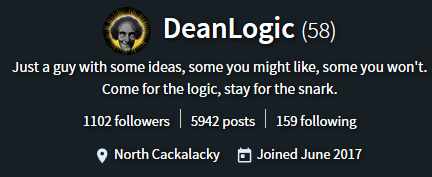 I had 971 followers at the end of last month and now I have 1102 and increase of 131 followers. I had a big jump at the end of the month due to a couple of posts. But, on average, 100 new followers a month is average. I haven't done much to try to attract new followers. I did comment on a bunch of similar posts the other day. You're Welcome!
I had an increase of 799 posts last month. It looks like 800 new posts is about average for the past two months.
I picked up some new upvoters.
Thank you! To my followers and upvoters.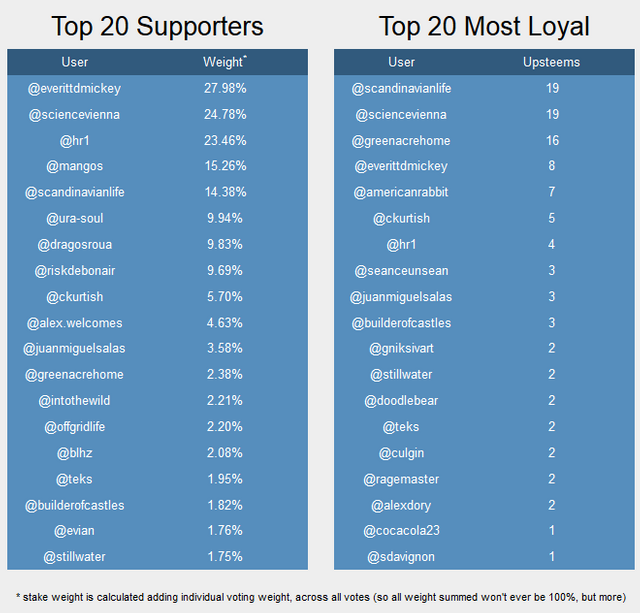 Onto the cryptotrading.
Bittrex - 0.04794186 BTC

I had 0.05564117 BTC at the beginning of January and now I am at 0.04794186 BTC of value. Down -13.84%
Binance - 0.02268839 BTC

I had 0.03021735 BTC at the beginning of the month and now I have a value of 0.02268839 BTC. Down -24.92%
I should note, that the value given for Binance includes those very small accounts that I can't do anything with.
Since the market is off more than 50%, I guess I'm okay. I didn't make any deposits and I only made a couple of trades during this correction. I expect to see things much greener after March 15th.
I really wish SteemWhales would get fixed, it was a little more exciting showing my rankings. Oh, well.
I will also note, that for except for a couple attempts at using upvote and bid bots months ago, I do not use those tools. I also do not have any delegated Steem POWER helping me increase my Rewards. I haven't bought into any Steem POWER and except for the small amount that I put into cryptotrading, I have put all of my SBD and STEEM into Steem POWER. All of what I have done since I joined last year in June is by posting and commenting to earn upvotes. For a newbie, with minimum effort, you can achieve the same results as I have. I probably could try harder to get more upvotes and rewards.
Sure, I would like to earn $800 on a post about something that happened 10 days in the past, but Life Isn't Fair and Neither is STEEMit.
---
Let the positive energy sing!

More Power to the Minnows!!


Trading on Bittrex and Binance
HODLin'
Stellar Lumen(XLM) -- Cardano (ADA) -- Digibyte(DGB)