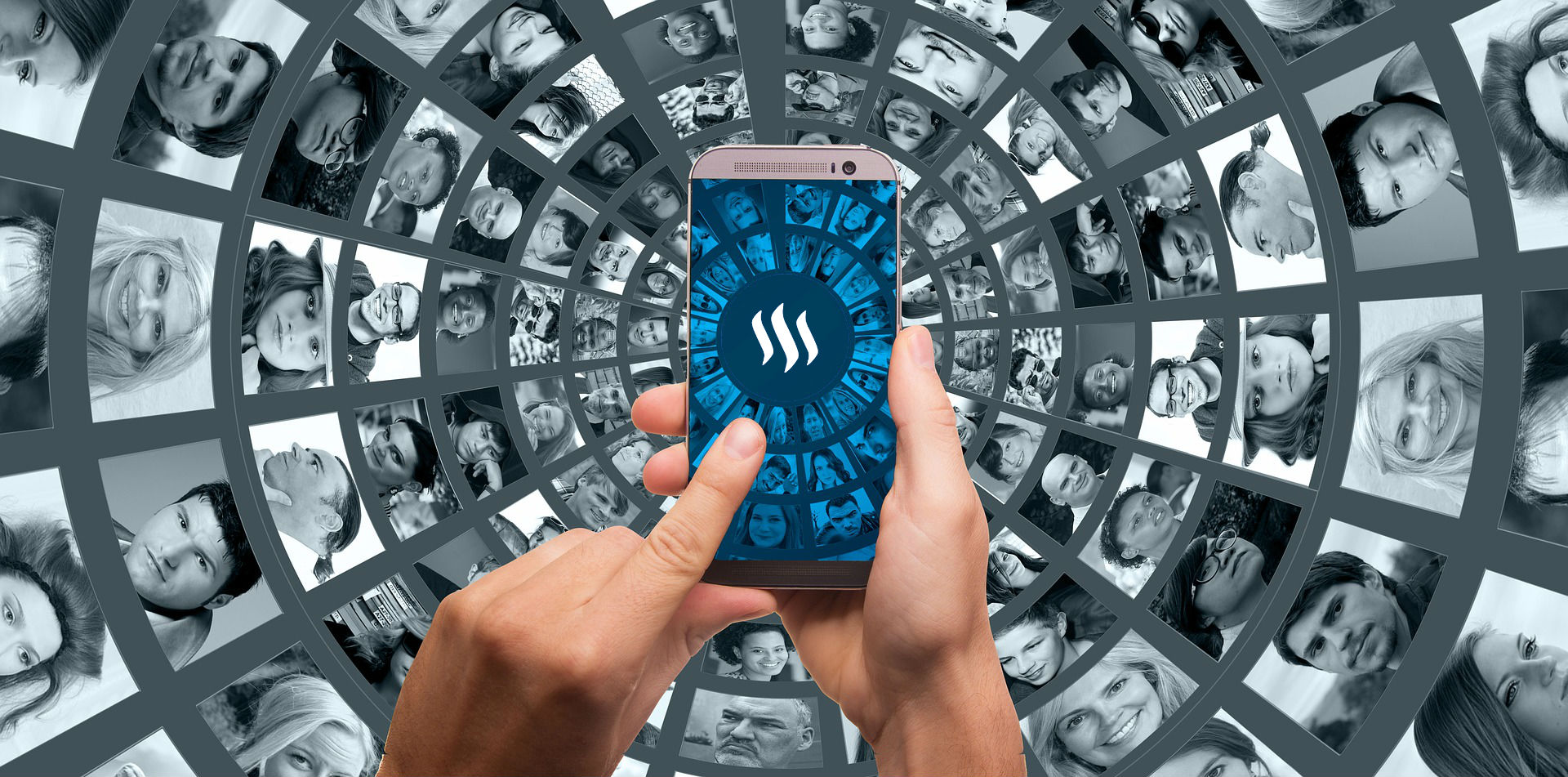 We are still growing slowly but steadily
Stats
| Category | Change | Total |
| --- | --- | --- |
| Current Member Count | +13 | 443 |
| Admin | +5 | 15 |
| Moderator | +1 | 39 |
| DJ | +19 | 102 |
| Bots | +1 | 7 |
| Voice Chats | 0 | 2 |
| Text Chats | +2 | 15 |
| Categories | 0 | 3 |
Details:
I have been busy renovating @thedodgemahal so have not had much time to interact in TSE, but very soon I will have much more time to help build this thing!
I added the discord-servers and tools text chats to direct people to the best Steem tools and discord servers!
I also started the TSE Curation Trail!
@lanmower surprised us again with some more live music!
Text Chats:
general
post-promotion
discord-servers*
tools*
music-commands
admin-chat
busy
dtube
dlive
dsound
dmania
sno
steepshot
zappl
initiatives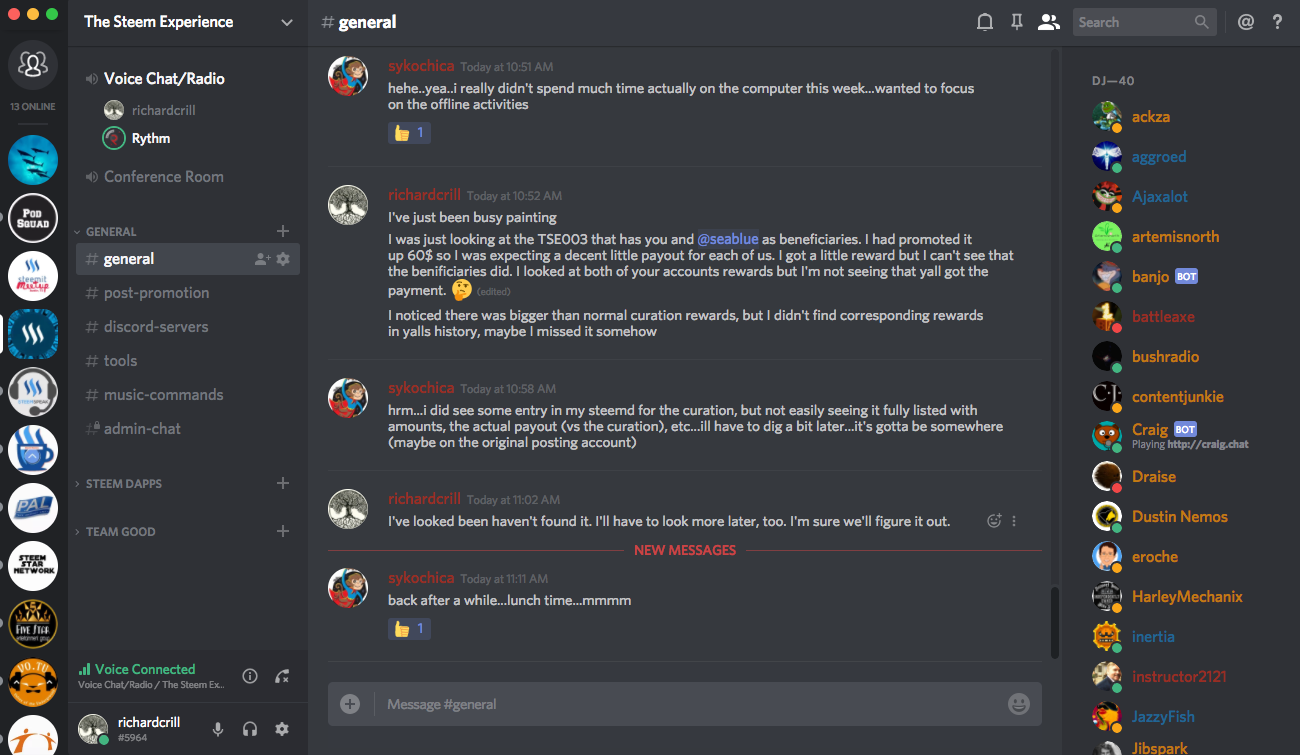 ---
Big Thank You to @lanmower for providing music for TSE!
@lanmower surprised us again with live guitar/singing session
followed by a live dj session for TSE!
---
Previous posts about The Steem Experience
Seablue Journal: Living The Steem Experience
Introducing: The Steem Experience
Update 1 Update 2 Update 3 Update 4 Update 5 Update 6 Update 7 Update 8
Podcasts
The Steem Experience 001
The Steem Experience 002
The Steem Experience 003
Music
@lanmower surprise jam 1
@lanmower surprise jam 2
@lanmower TSE dj session
---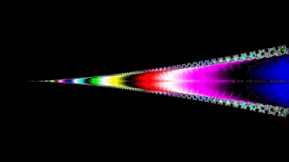 by @seablue
You can also join by going to http://steemexperience.com/