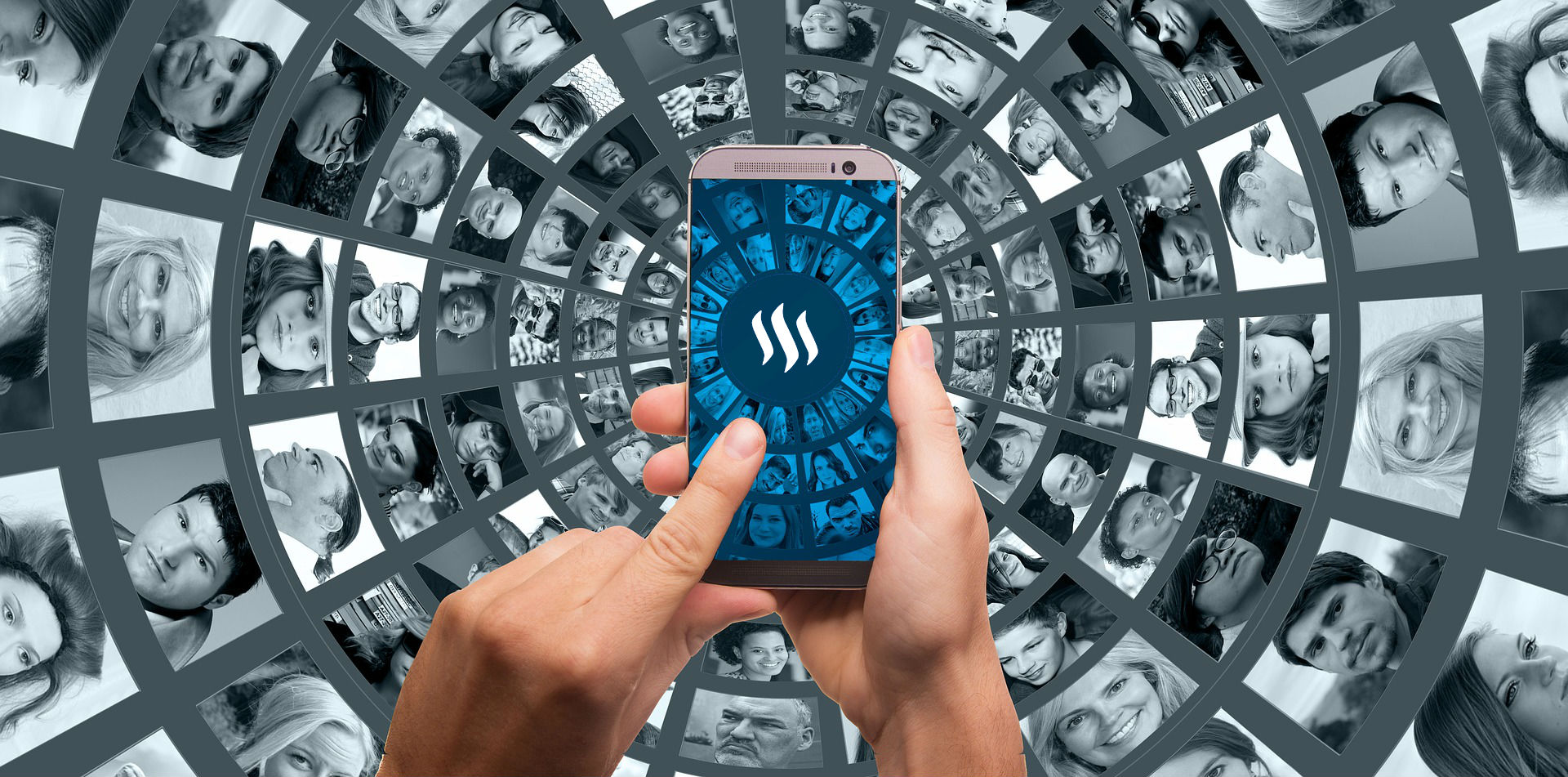 Current Member Count: 84
Admin Count: 14
So far, I am still the only one to add any admins.
Spammers Banned: 2
Added Two New Bots: Rhythm music bot and The Steem Experience welcome bot. (This makes 4 including poll bot and @banjo)
One Voice Chat Added: Dev
Five Text Chats Added: dev, dlive, dtube, dmania, and trading room floor
I don't plan to add any more bots or rooms for now unless someone suggests it or an admin does it.
Overall there has been a lot of great interaction and I am starting to get some more ideas of what we can do as the community grows.
New Welcome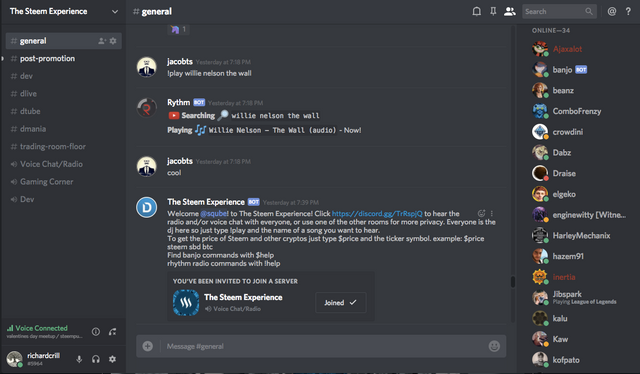 Welcome @username! to The Steem Experience! Click https://discord.gg/TrRspjQ to hear the radio and/or voice chat with everyone, or use one of the other rooms for more privacy. Everyone is the dj here so just type !play and the name of a song you want to hear.
To get the price of Steem and other cryptos just type $price and the ticker symbol. example: $price steem sbd btc
Find banjo commands with $help
rhythm radio commands with !help
YOU'VE BEEN INVITED TO JOIN A SERVER
@jacobts is responsible for getting the trading-room-floor channel started and he is already pumping out some great information in there.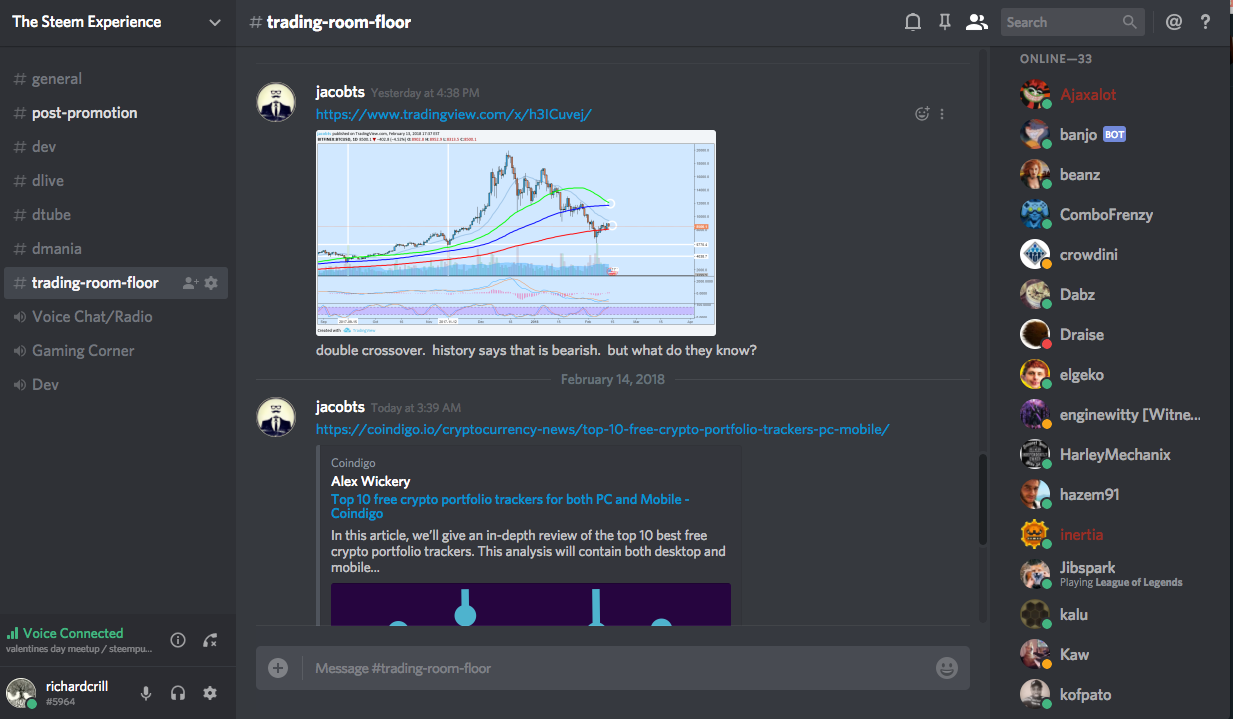 Stay Tuned!
A new account has been made to record everything about The Steem Experience in one Place. Please follow @steemexperience to keep up with the project. It is still just the beginning but I have a feeling this is going to turn into one of the coolest places to hang out in the steemiverse!
Previous posts
Introducing: The Steem Experience
First Update