The Steem News @ 1 May 2021 - A Good Day for Powering Up...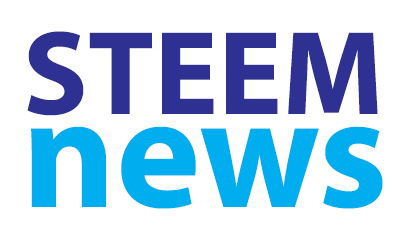 SPUD4STEEM has had a good day of powering up.
ACOM has launched a Steem dividend token.
Today's Steem News also includes news and updates about PromoSteem, RUPA Bot, SUT, Project Affable, The Greens Steem Bank, Ghana Care, some Guides & How To's and many more contests...
---
---
1. Keep Buying STEEM & Powering Up
The monthly SPUD4STEEM event is just drawing to a close with organizer @kiwiscanfly reporting an impressive 18K SP being powered up...
Powering up shouldn't just be a once a month activity. People should be powering up continuously to build up their influence and curation power on the platform.
As well as powering up the SBDs you earn, it is even better if you can buy some STEEM on an exchange.
That helps increase the price of STEEM, and gives you a chance to enter @vipnata's latest 'BUY STEEM' contest with 30 STEEM to be won...
@remlaps has done some data analysis to calculate that there is currently over $100 million of STEEM powered up...
---
---
2. ACOM launches Steem Dividend Token
ADSactly's ACOM project has launched ACOM DVT - a new token on Steem-Engine that pays TRX dividends...
Demand has been strong for the token with over 70% of the first batch already sold...
@acom has also given its view on the current price progress of STEEM...
---
---
3. PromoSteem Spreading
PromoSteem events are continuing to pop up all around the world.
@nattybongo reports on his promotional meetup in a shopping mall in Kumasi in Ghana...
@event-horizon in Pakistan has been doing a live session with Instagrammers to promote Steem...
In the Philippines @jenesa has been introducing Steem to his senior high school students...
And @arie.steem is continuing his Facebook advertising compaign in Indonesia...
---
---
4. Development Growing
Witness @steem-supporter is bringing back the RUPA Discord notification bot...
---
Developer and Country Rep @neerajkr03 has been adding more countries to the Steemit New User Tracking system...
---
@starlord28 has been making refinements to automate @sapwood's Project Affable system...
---
And @roadofrich's SteemField and @etainclub's [PLAY STEEM] are both making good development progress as well.
---
---
5. Africa Blooming
In Cameroon @thegreens are launching a bank to provide exchange and banking services to local Steemians...
---
Steem Ghana has set up the Ghana Care Charity Foundation to carry out humanitarian projects in the local community...
Country Rep @njaywan reports on Ghana Care's first project to provide mosquito nets to households in Navrongo...
---
---
6. Guides & How To's
As part of his Steemit Education Series @cryptokraze has posted a useful guide on how to power up your STEEM...
---
---
7. Contests, Contests, Contests...
As an offshoot of Steem News @pennsif now publishes a daily listing of the 'soon to close' contests on Steem...
---
@habercitr who runs the Steemit Contest Club Community has produced a compilation of current contests on Steem...
---
---
| | | |
| --- | --- | --- |
| STEEM price | US$ 0.93 | 2 May '21 5.07am UTC |
| STEEM price | 0.00001639 BTC | 2 May '21 5.07am UTC |
| CoinMarketCap Ranking | #160 | 2 May '21 5.07am UTC |
| SBD price | US$ 7.62 | 2 May '21 5.07am UTC |
| Alexa rank (steemit.com) | #21,515 | 2 May '21 5.07am UTC |
| Unique visitors (steemit.com) | 182,407 / day | 2 May '21 5.07am UTC |
| Page views (steemit.com) | 583,703 / day | 2 May '21 5.07am UTC |
---
---
This is #346 (1 May '21) of this daily news service.
---
---
[ graphics & images by @pennsif ]