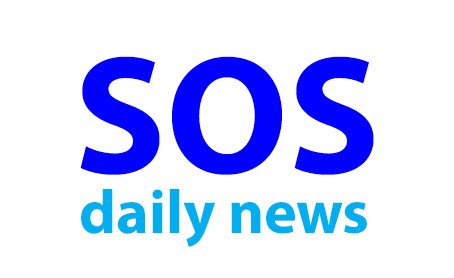 Steem can be a very inspiring place...
Steem took a right turn into the commercial world today with adverts now appearing for the first time.
Steem.Ninja got even more ninja.
And Steem took another great step in the world of DApps.
---
Adverts on Steem
For a few dollars more Steemit Inc has embraced the Good, the Bad and the Ugly world of advertising.
If you are not logged in, you may now start to see random adverts appear around steemit.com...
---
Steem.Ninja toughens up
The new service from Oracle-D for direct purchase of accounts - Steem.Ninja - has got an upgrade after just a couple of days.
They have increased key security and they have added account recovery.
Steem.Ninja will also shortly be available in two flavours - the standard account for $2 with 15SP of delegation, and a premium version with 70SP - price to be determined.
And some even more ninja news from Steem.Ninja...
Buy Steem/SBD/SP

As we definitely see the demand for it, we are working on creating an extension to our existing account creation services which will allow users to easily buy Steem, SBD, and SP with their credit/debit cards.
That really will be a neat ninja move.
---
DApp, DApp, DAppity-Do
Yesterday it was announced that Steem has been added to the dapp.com site.
This follows hot on the heels of the addition to the stateofthedapps.com site last week.
Today I spotted that SteemHunt has become the first Steem DApp to be listed on the DAppOnline.com site...
@cryptocurator sums up progress in his latest post, and reminds us that DappRadar.com is the next DApp target site on the list. It is understood that the @therealwolf is already in conversation with them.
---
(change on previous day in brackets // n/c = no change)
| | | |
| --- | --- | --- |
| Steem price | US$ 0.278 | 2019-01-06 05:44 UTC |
| SBD price | US$ 0.752 | 2019-01-06 05:44 UTC |
| Market Cap | US$ 85,592,123 | 2019-01-06 05:44 UTC |
| CoinMarketCap Ranking | #51 (n/c) | 2019-01-06 05:44 UTC |
| No. of Whales | 36 (n/c) | 2019-01-04 |
| No. of Orcas | 314 (n/c) | 2019-01-04 |
| No. of Dolphins | 1958 (+2) | 2019-01-04 |
| No. of Minnows | 9071 (+7) | 2019-01-04 |
| Alexa rank (steemit.com) | #4115 (+2) | 2019-01-06 04:21 UTC |
Follow
@penguinpablo
for more statistics.
---
NEWS FROM STEEMIT INC
@steemitblog
-
Testing Ads on Steemit.com
@steemitdev - New Year, New DevPortal Updates
@steemitdev - Additional Public API Change
---
NEWS FROM THE WITNESSES
#30 @themarkymark - UseSteem Update: Top Authors by Payout!
#36 @blockbrothers / @exyle - Ads on Steemit.com are here and it's not bad! + A full day of Steem Monster Tournaments!
#43 @jackmiller - A Year & A Half Later - You Are Worth A Lot More, Don't Sell Yourself Short/Out (U-log)
#132 @oracle-d / @steem.ninja - Steem.Ninja - Increased Security and Account Recovery
To keep up to date with more posts from witnesses follow @witnesspage ...
---
NEWS FROM KEY PLAYERS & OTHER CONCERNED STEEMIANS
@cryptocurator - Steem DApps : The recent flow of Listings on DApp Registers
@steemitqa - First Sighting of SteemIt Ads!
@theouterlight - The Dark Overlord files examined by computer forensics expert
@taskmaster4450 - Where Will Steem Be In 10 Years?
---
NEWS FROM COMMUNITIES
@air-clinic
-
Air-Clinic Medical Curation Round 42!
---
NEWS FROM DAPPS, APPS & DEVS
@inertia - Steem Documentation: Using the Rake Tasks
Beem / @holger80 - update for beem - nodelist updated, beempy sign and broadcast improved
@stoodkev - How to set up and use multisignature accounts on Steem Blockchain
@dstors / @haejin - @kaliju: A Thief at Best, A Criminal at Worst
@partiko - Announcing another Partiko Ambassador
@partiko / @organduo - On Partiko app, what is it with the slider thing when I want to upvote?
@steembasicincome / @tcpolymath - What do you want in an SBI comment-voter?
@steemgigs & Ulogs / @surpassinggoogle - Steemgigs.org & Ulogs.org & January 2019 Plan - Quick Development Update, Accepting Support & More
@steemhunt / @mtimetraveller - [SteemHunt] Growth on Twitter & as First Steem Dapp on DappOnline
---
NEWS FROM GAMES
@darklands - how to do darkland "Tutorial" Wiki, Regions and Quest Rules update 1.0
@hashkings / @qwoyn - HashKings Weekly Update #2
---
If you want to check on progress of development on Steem, check out the GitHub here...
If you want to check on the current list of full API Nodes witness @holger80 provides this via @fullnodeupdate...
---
MEDIA COVERAGE OF STEEM & STEEMIT INC
RT - Hacker group releases '9/11 Papers', says future leaks will 'burn down' US deep state
Heavy.com - The Dark Overlord & 9/11 Documents: 5 Fast Facts You Need to Know
---
This is #34 (05 Jan '19) of this daily news service.
Please let me know of any important posts or key data that should be included. Comment below or message me on Discord Pennsif#9921
---
[ graphics by @pennsif ]