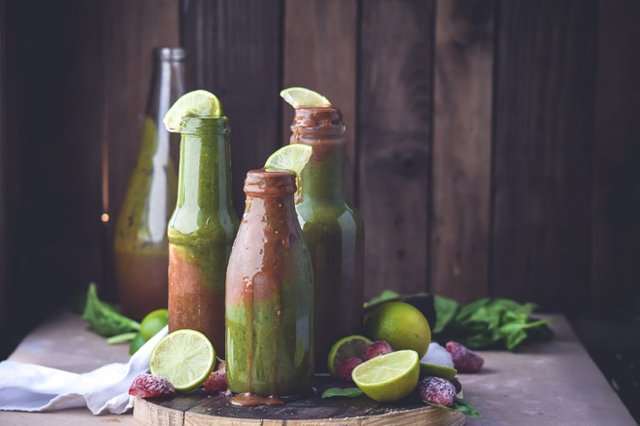 Happy weekend and happy June!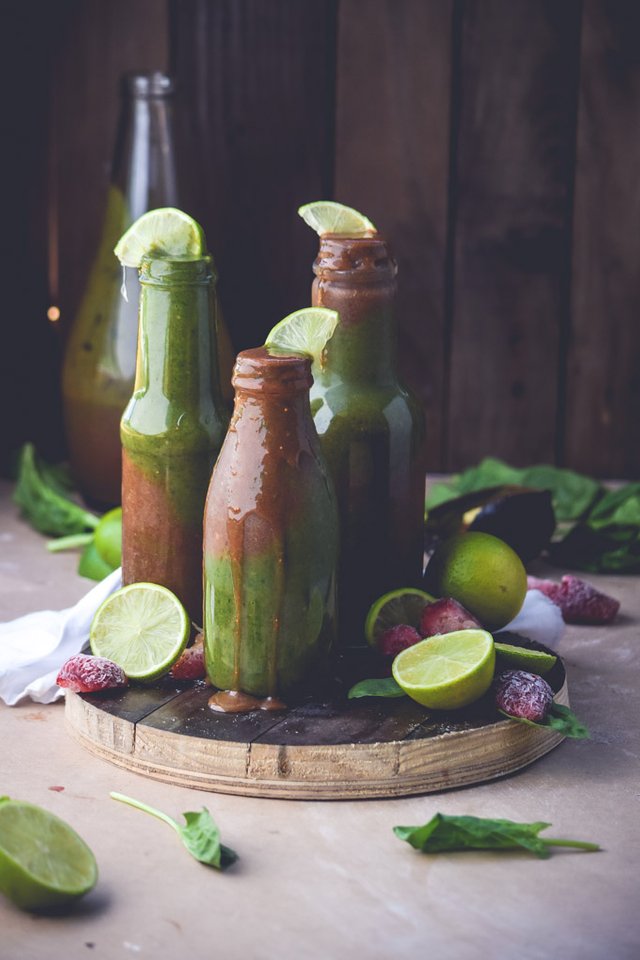 So, I can think of more than one occasion that I've mentally berated myself (Eh hem, and maybe some others too. Guilty.) for being so boring and unimaginative as to talk about the weather in a blog post. But I'm breaking my own rules right now, because it's been really strangely cold for June.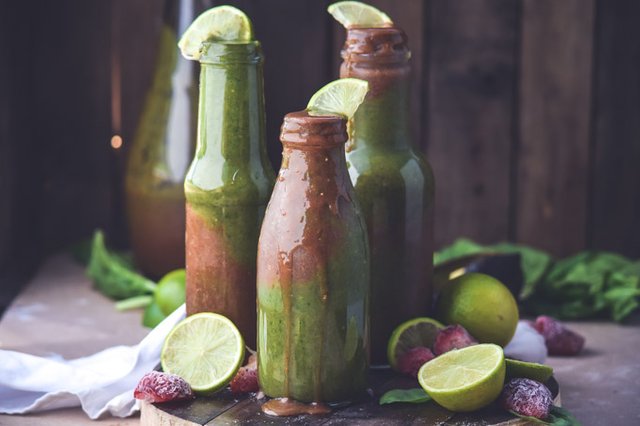 Our climate is relatively mild through the warm seasons but this is just so strange for the weather to require a sweater. Hey, but I'm not complaining because I'm sure the heat will show up soon and then I'll be missing this cool weather.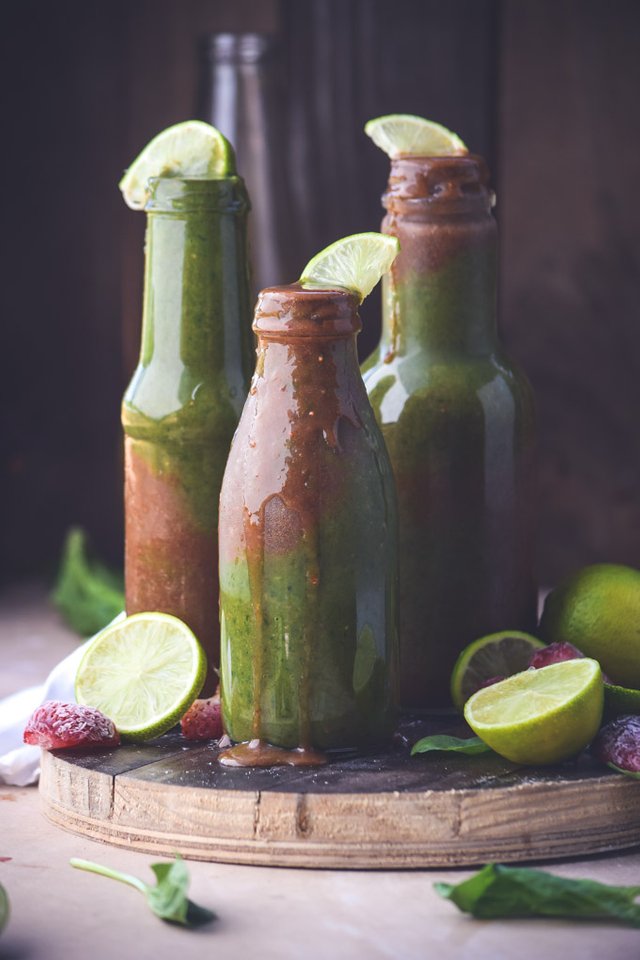 Okay, now about this smoothie, it's only a few simple ingredients, but I wanted to add a little extra fun and make it two-toned. However, if you're not feeling fancy or you're just in a hurry, you can totally just throw everything in the blender and go.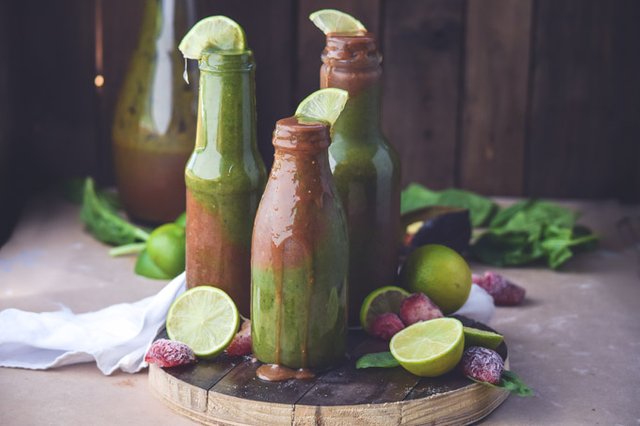 But come on, isn't the contrast of colors more fun? At least, I think so and the boys thought it was cool too. Stay cool guys (but not too cool for those of you burried in 12 feet of snow right now)!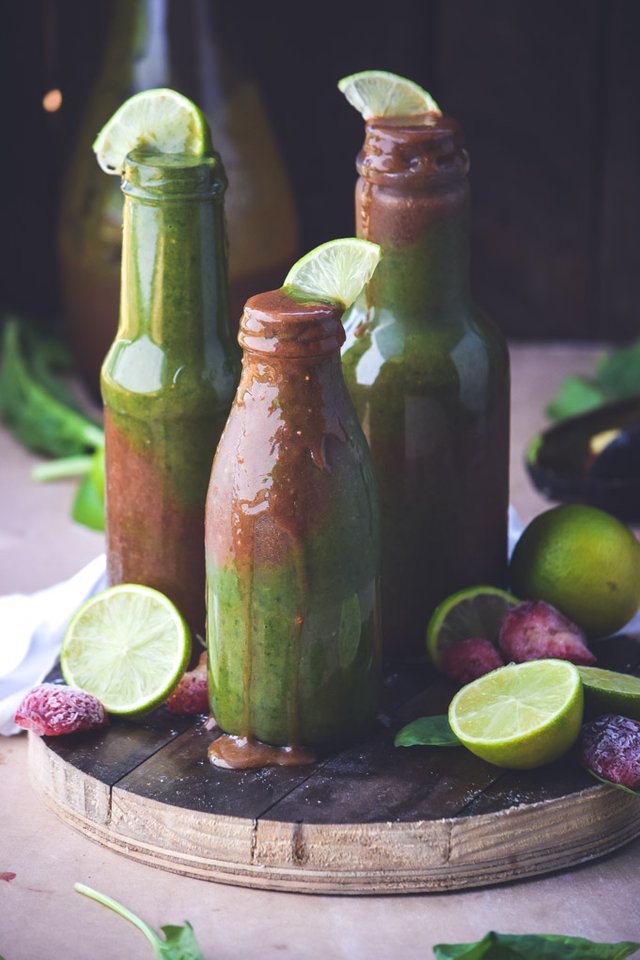 Strawberry Limemade Green Machine Smoothie
Prep Time: 25 minutes
Total Time: 25 minutes
Yield: 6
Ingredients
Base:
2 packed cups fresh spinach
juice from 3 medium limes (about 1/3 cup)
2 heaping cups frozen strawberries
1/4 cup honey (or agave nectar for vegan)
1 1/4 cups water or coconut water
Green:
1 packed cup fresh spinach
1 medium avocado, pit and skin removed
juice and zest from 1 lime
1 tablespoon more honey or agave
Red:
2 heaping cups frozen strawberries
1 tablespoon more honey or agave
Instructions
Combine the ingredients for the base in a blender or food processor and blend until very smooth. Divide the base blend in half (it should be about 4 cups, so 2 cups and 2 cups) leaving one half in blender. Add the ingredients for the green half to blender and blend until smooth. Pour it all out into tall glass cups or jars to fill halfway (use a funnel if needed). Add the other half of base plus the ingredients for red half into the blender and blend until smooth. Pour into glasses on top of green mix and serve immediately.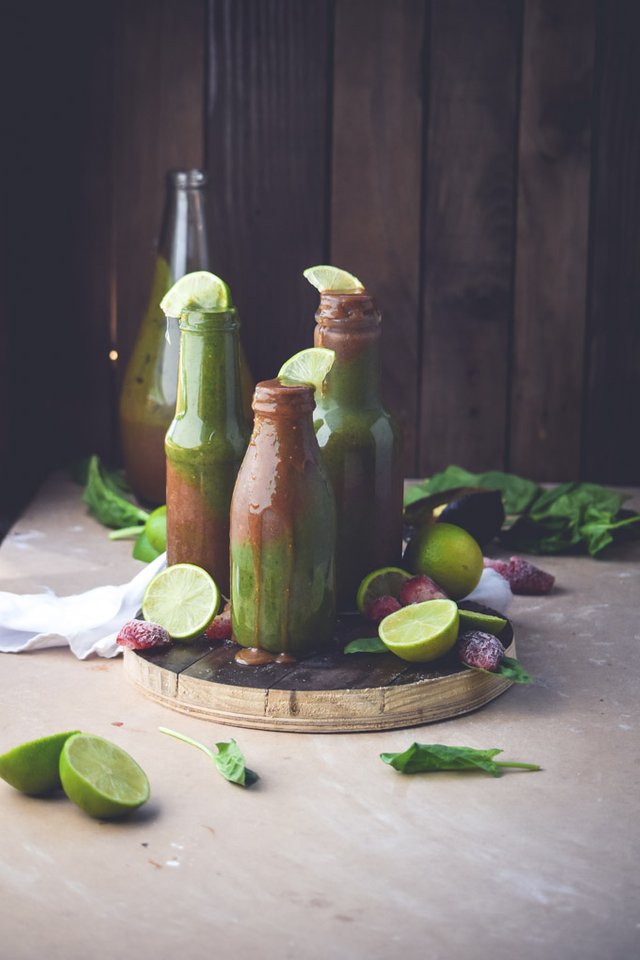 ALL CONTENT IS MINE AND ORIGINAL! All of these food photos were taken with my Nikon D750 and my favorite Lens, the Nikon AF-S FX NIKKOR 50mm f/1.8G. You can find out more in my INTRO POST.
And, by the way, to all the minnows out there, my intro post did a huge $0.21. The key to success on Steemit is to be consistent and persistent. Click on the link below for some great tutorials on how you can also succeed on the steem blockchain: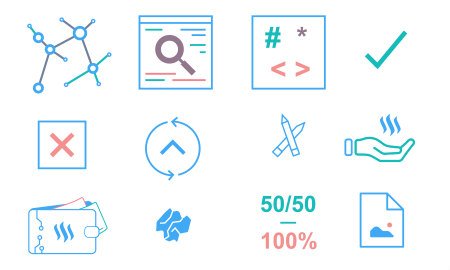 Also, a huge shoutout to @rigaronib for designing my logo!
Oh, and did you catchall the other travel posts from my Canada and New York?
NEW YORK
Do you want to learn more about me? Click here to see a recent @wadepaterson interview with me - 20 questions with @gringalicious