How about an Asian influenced salad? I got a little wordy on the title, sorry about that.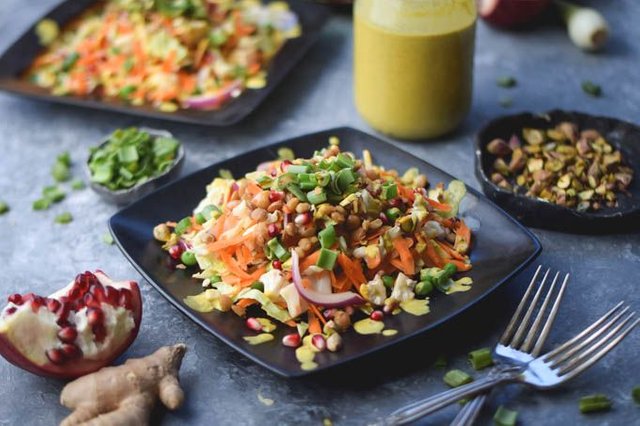 For those that follow me, you'll know I am currently traveling in San Diego with my sister @fullofhope. You can check out my post from yesterday to learn more about it Gringalicious in San Diego Travel Series - Part 1. Fortunately, I was able to get some posts lined up before I left.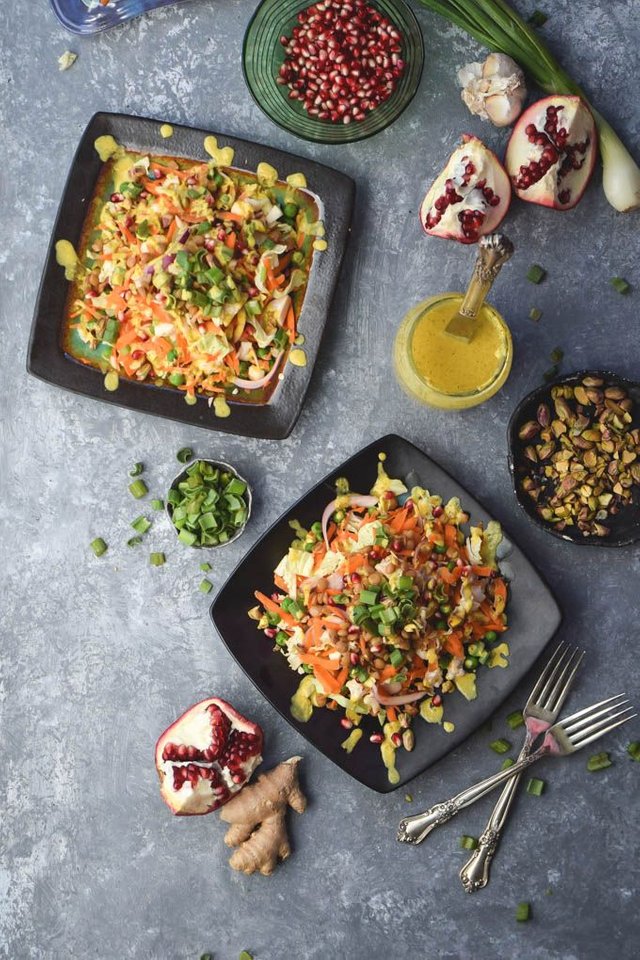 I'll have a few more travel posts from San Diego, but those will have to come later.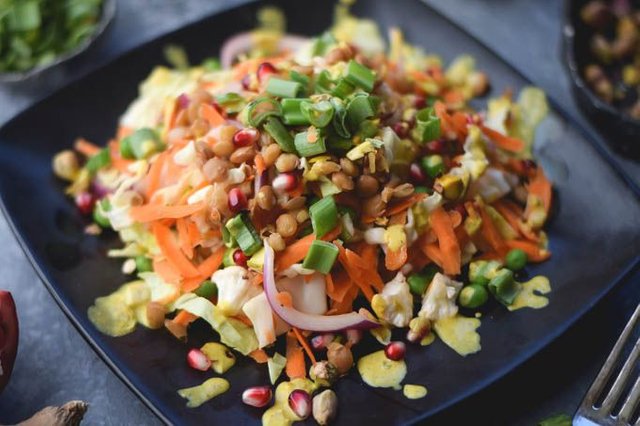 I know that curry is an acquired taste for many, and you know what, that's totally cool because everyone is entitled to their own tastes. If curry is not you're thing, I get it, and you can actually just leave it out of this recipe all together. But, if it is something you like then you simply have got to try this dressing, You will thank me later for sure.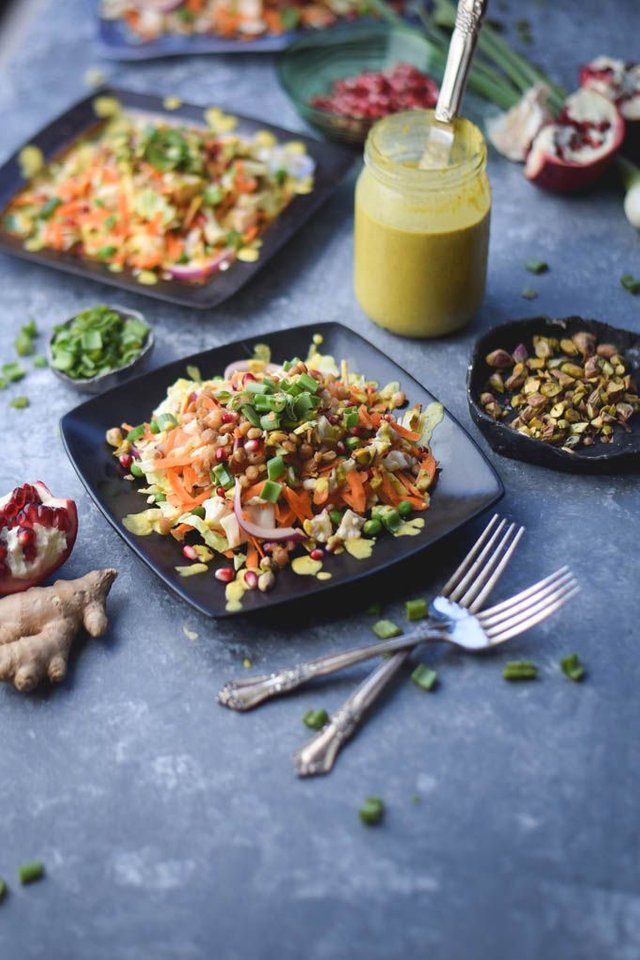 I did two versions of the dressing, one vegan, so that as many of you could give this a try. If you follow me, you'll know I am not a vegan and I have this real thing for Greek yogurt, I can't help it! Just a teaser, the vegan version uses coconut milk.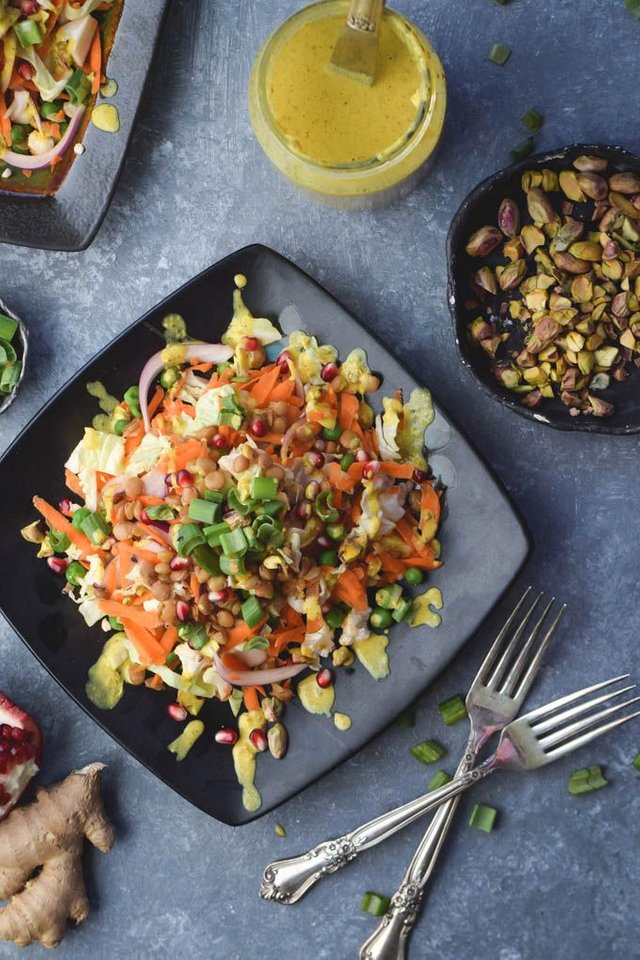 One of the best parts of a salad is that it is quick and easy. I know we're all super busy and I do have a real bad habit of producing some not-so-easy recipes from time to time, I know, it's a problem. I hope you enjoy this creation and it inspires you to create your own!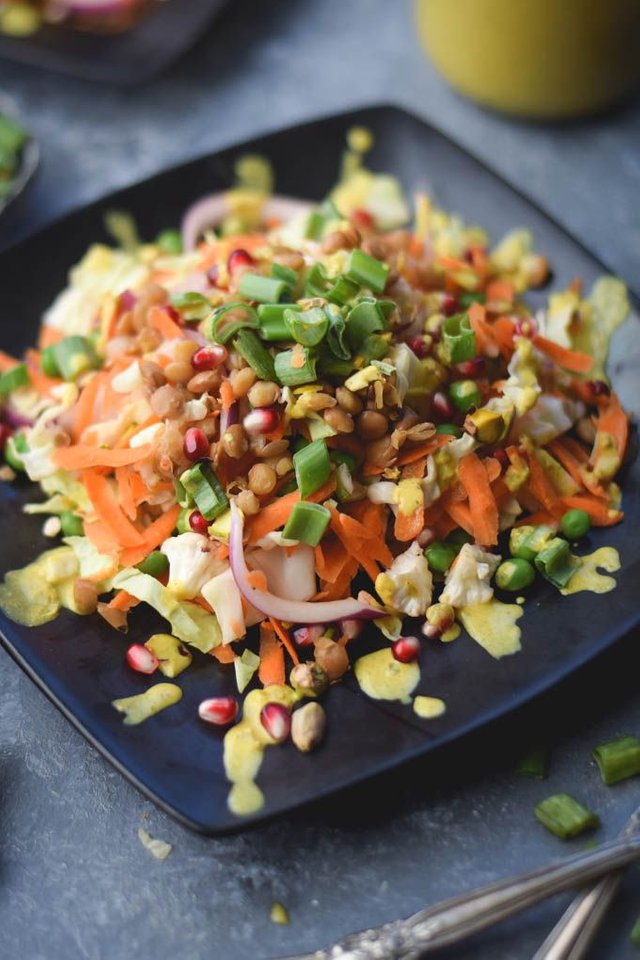 ALL CONTENT IS MINE AND ORIGINAL! All of these food photos were taken with my Nikon D5300 and my favorite Lens, the Nikon AF-S FX NIKKOR 50mm f/1.8G. You can find out more in my INTRO POST.
And, by the way, to all the minnows out there, my intro post did a huge $0.21. The key to success on Steemit is to be consistent and persistent. Click on the link below for some great tutorials on how you can also succeed on the steem blockchain: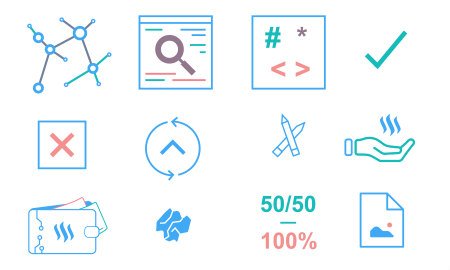 Also, a huge shoutout to @rigaronib for designing my logo!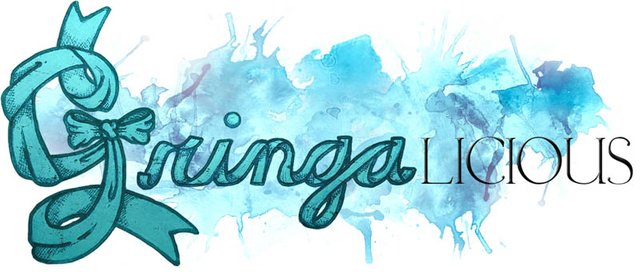 Do you want to learn more about me? Click here to see a recent @wadepaterson interview with me - 20 questions with @gringalicious And, I have not done this for a few weeks, first one to request the recipe will get a nice little upvote if they mention the word 'La Jolla.'
For more great food ideas, please do not forget to look at my other recent food posts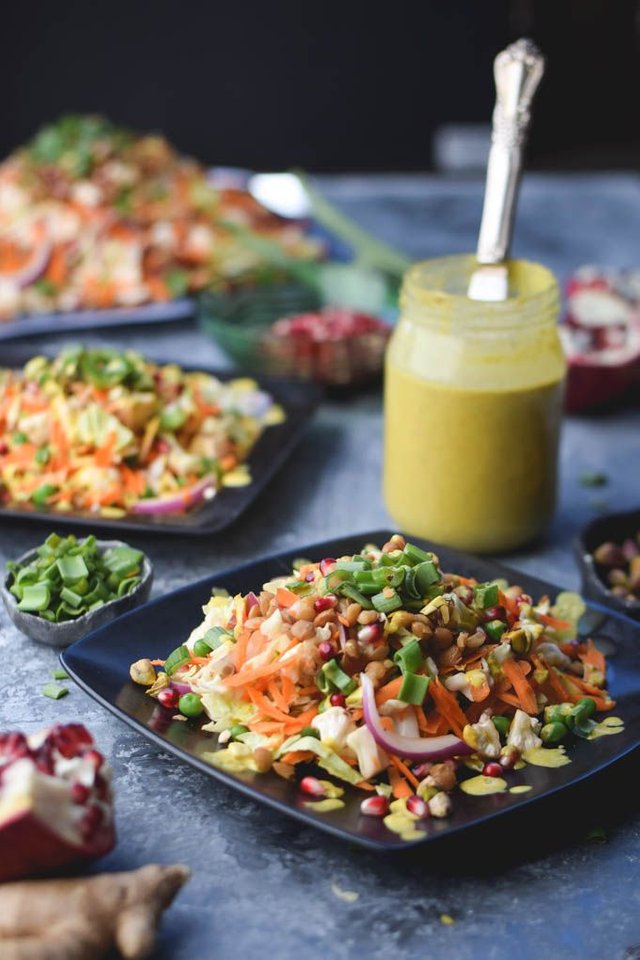 Have I ever told you how much I enjoy pomegranate?

My Current Stats: 61,120 Steem Power | 11,260 Followers | 27,100 Posts