Sweet and Spicy Honey Bourbon Chicken - FOOD PHOTO SHOOT
Someone please tell me that I am not the only one who isn't at ease in the online world of social sites. I am working on getting better but it's a process and they're ever changing platforms.
So let me tell you about this chicken. Everyone in my family is a huge fan of Chinese food. I say Chinese but my exposure to more culture has led me to realize that what I am really referring to is American Chinese food which doesn't remotely resemble what the Chinese actually eat, but you know what I mean.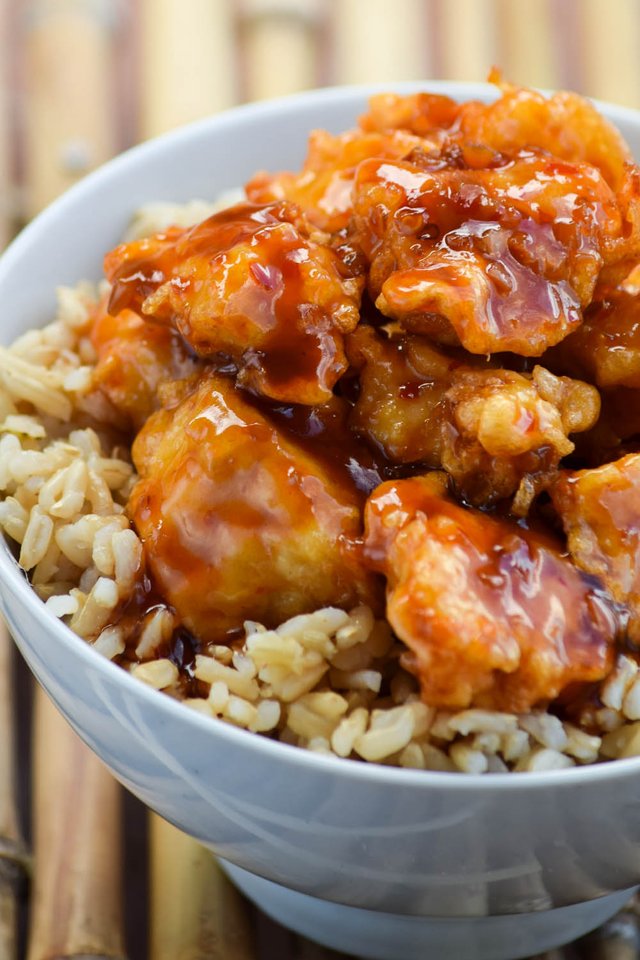 My mom has always called general tso's chicken and orange chicken "doughnut chicken" because, let's face it, it is meat dipped in batter, fried in fat, and then coated with sugar. Sounds like a doughnut version of chicken to me. I think it is necessary to eat this terrible stuff every once in a while though. Besides, if you serve it with plenty of veggies and some steamed brown rice it helps balance it right? Totally healthy.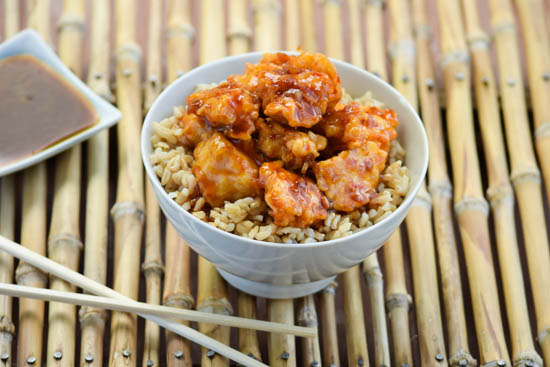 We can pretend that last statement is true or at least overlook the fact that it's not long enough to enjoy some of this. It is so worth it. If you occasionally indulge in some weekend takeout then I suggest you skip it this weekend and make it at home.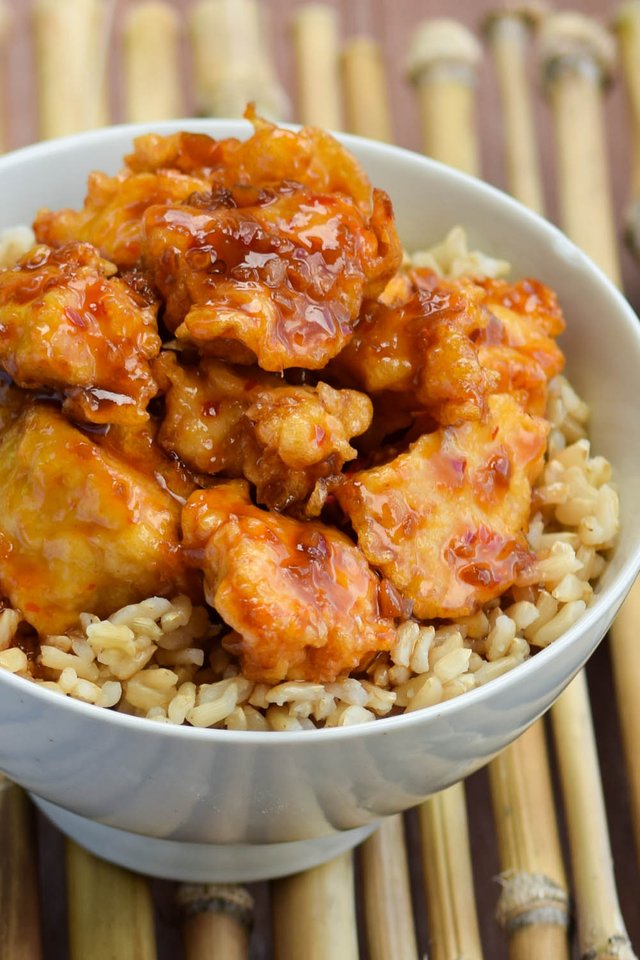 I made this honey bourbon sauce that is somewhere between orange and general tso's sauce and I have to tell you, it was a huge hit. I think everyone is sad it's gone. Just do it and you'll thank me later.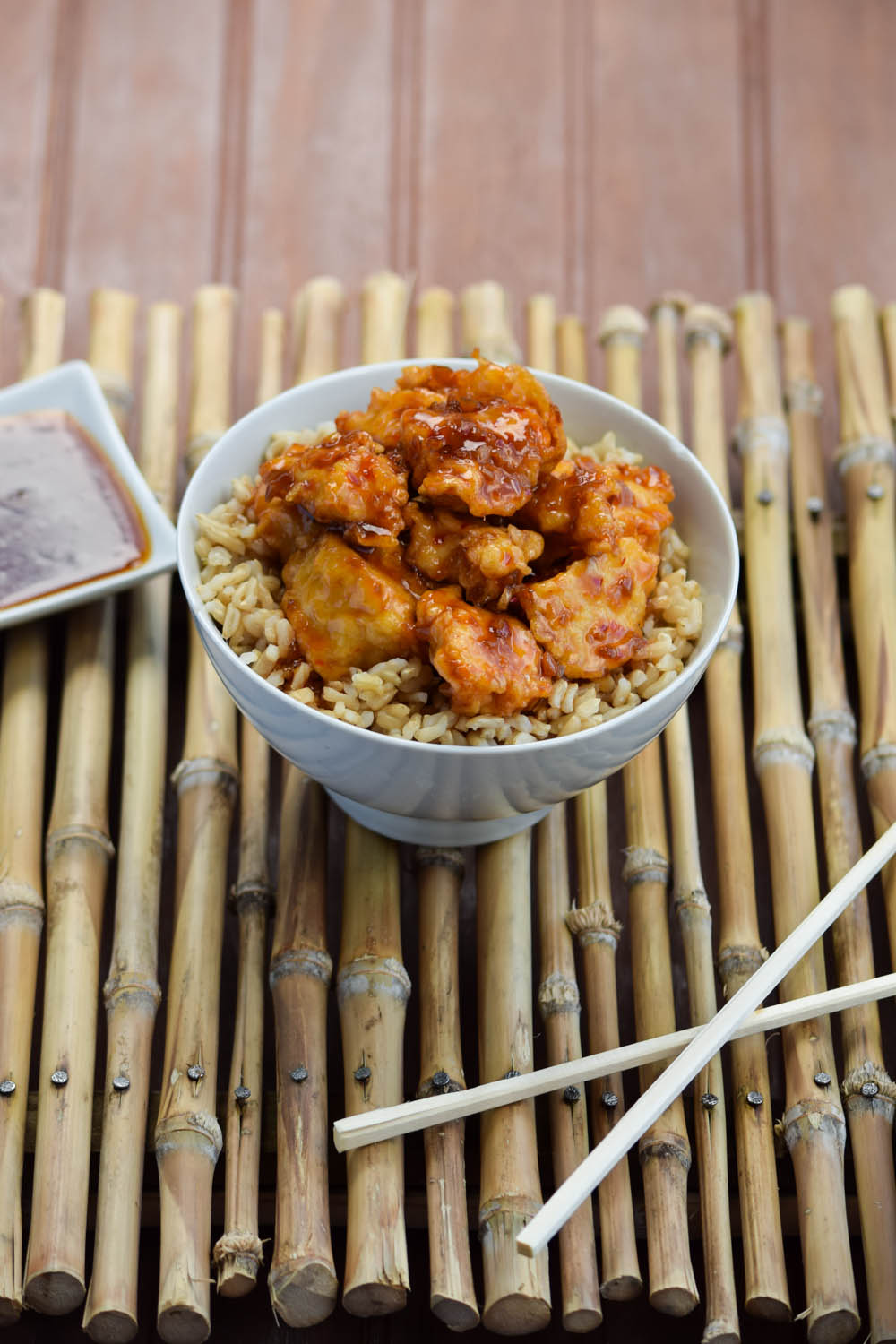 Sweet and Spicy Honey Bourbon Chicken
Ingredients
Chicken Slurry:
1 pound boneless, skinless chicken breast chicken
2 eggs
1/2 cup cornstarch
Honey Bourbon Sauce:
1/4 cup cold water
2 tablespoons cornstarch
1 teaspoon freshly grated ginger
4 cloves garlic, minced
2 tablespoon toasted sesame oil
1/2 cup water
3/4 cup soy sauce (gluten free if necessary)
2 tablespoons chili garlic sauce
1/3 cup rice wine vinegar
3/4 cup brown sugar
2 tablespoons honey
2 tablespoons bourbon
2 tablespoons orange juice
1/4 teaspoon white pepper
Instructions
Combine cornstarch and eggs in a medium bowl and whisk until smooth. Add chicken and stir to coat. Place in refrigerator while you make the sauce.
Whisk cornstarch and 1/4 cup water in a small bowl and set aside. Saute garlic and ginger with sesame oil in a medium saucepan over medium heat for 3 to 4 minutes until browned. 2. Add remaining ingredients and continue stirring until the sauce is starting to thicken, about 5 minutes. Pour in water/cornstarch while stirring and stir until thick. Remove from heat and cover to keep warm.
Heat 2 inches of oil in a dutch oven or wok to 350 degrees F (180 C). Remove chicken slurry from fridge and drop a few pieces at a time into hot oil. Fry on each side for about 2 minutes until golden and crispy. Remove to paper towels to drain. Continue until all chicken is cooked.
Toss chicken in warm sauce and serve, if desired, with steamed rice and veggies.

ALL CONTENT IS MINE AND ORIGINAL! All of these food photos were taken with my Nikon D5300 and my favorite Lens, the Nikon AF-S FX NIKKOR 50mm f/1.8G. You can find out more in my INTRO POST.
And, by the way, to all the minnows out there, my intro post did a huge $0.21. The key to success on Steemit is to be consistent and persistent. Click on the link below for some great tutorials on how you can also succeed on the steem blockchain: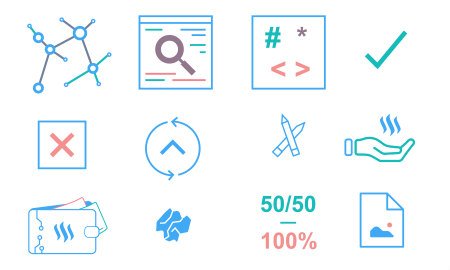 Also, a huge shoutout to @rigaronib for designing my logo!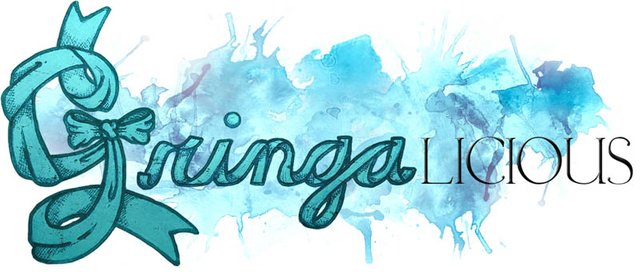 For more great food ideas, please do not forget to look at my other recent food posts
Do you want to learn more about me? Click here to see a recent @wadepaterson interview with me - 20 questions with @gringalicious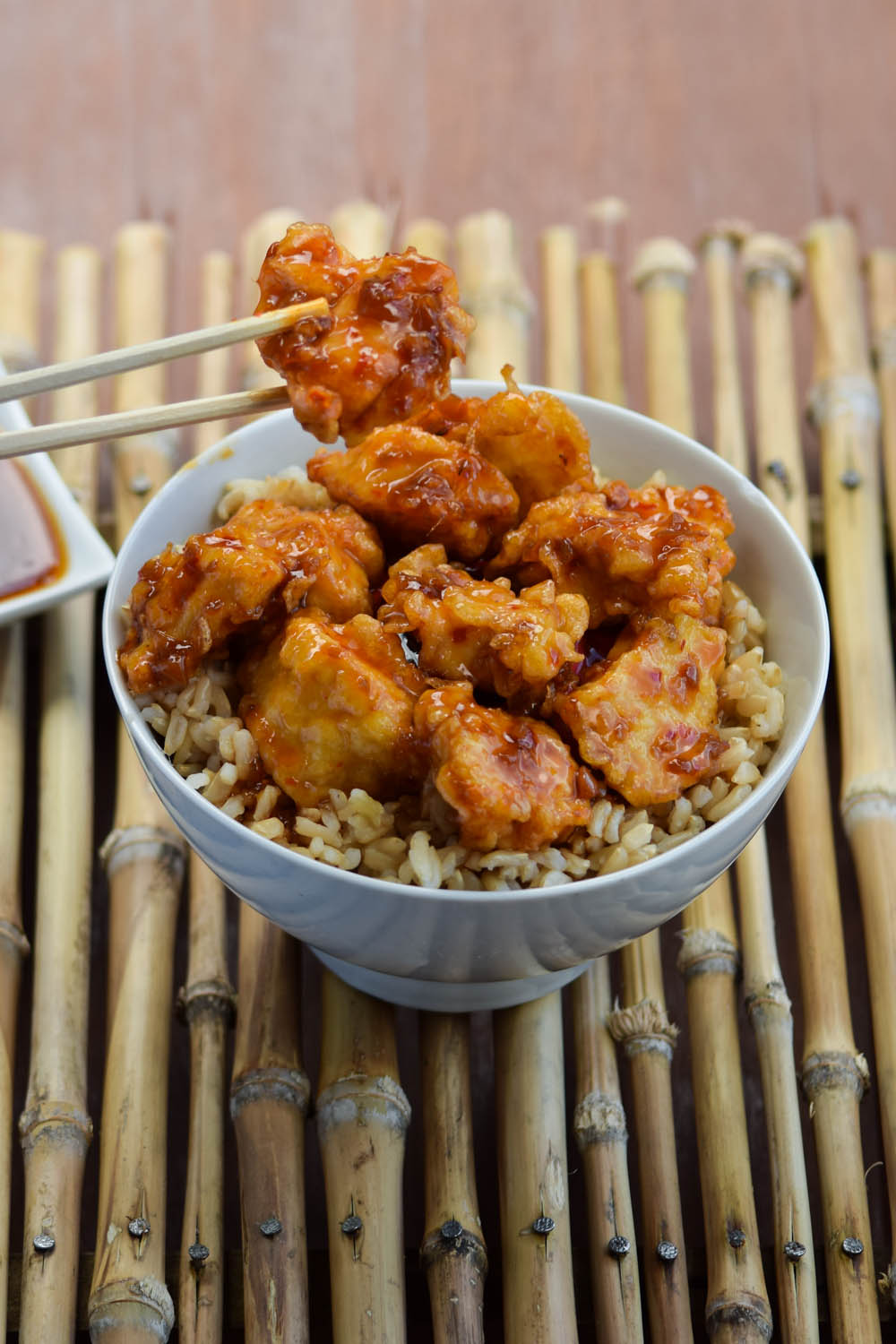 My Current Stats: 60,400 Steem Power | 10,740 Followers | 26,500 Posts