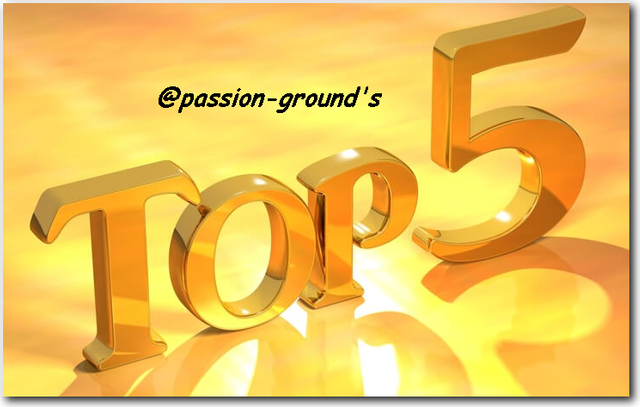 BOOM! ...100-WEEKS… ROCK-ON!

It was great to see so many artists that have been quiet for a while come out this week to celebrate 100 consecutive weeks of the Open-Mic Venue! We also had some fresh new artists show up on the scene, and together, each of their performances made for one heck of a week!
The mega-mashup is coming along incredibly well all things considered. We are now pushing for vocal performances of all types, and we need some major representation from our sisters in arms.
So, let's get on it, Girlfriends!

If you haven't done so already, please check out all of the post's associated with the forthcoming Open-Mic Mega-Collaboration.
---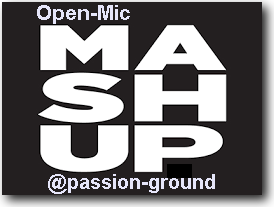 ---
Should anyone have any questions or wish to participate in the "Mega Open-Mic Collab," feel free to hit me up on discord >> @passion-ground#5524.

Next Up, a few words about our Sponsors

Please, VOTE for These WITNESSES...
IMPORTANT: Before we move on, please don't forget to vote for @Pfunk as witnesses! @pfunk is our biggest supporter, and plays a major role in helping to fund, the Open Mic contest each week.

We should all be proud and honored that @pfunk continues to weigh in at #18 on the witness list! It wasn't that long ago that he was struggling to hold onto the #20 slot. Let's keep this up, okay - @pfunk all the way!

In addition to @pfunk, I am also adding @curie, @ausbitbank, and @aggroed to my short list of "must-vote-for" witnesses who support the Open-Mic venue.
---
You can vote for each of these witnesses right now by going directly to this link: https://steemit.com/~witnesses

With all of that said, following some further insights as to how I judge entries, let's get on with it, shall we?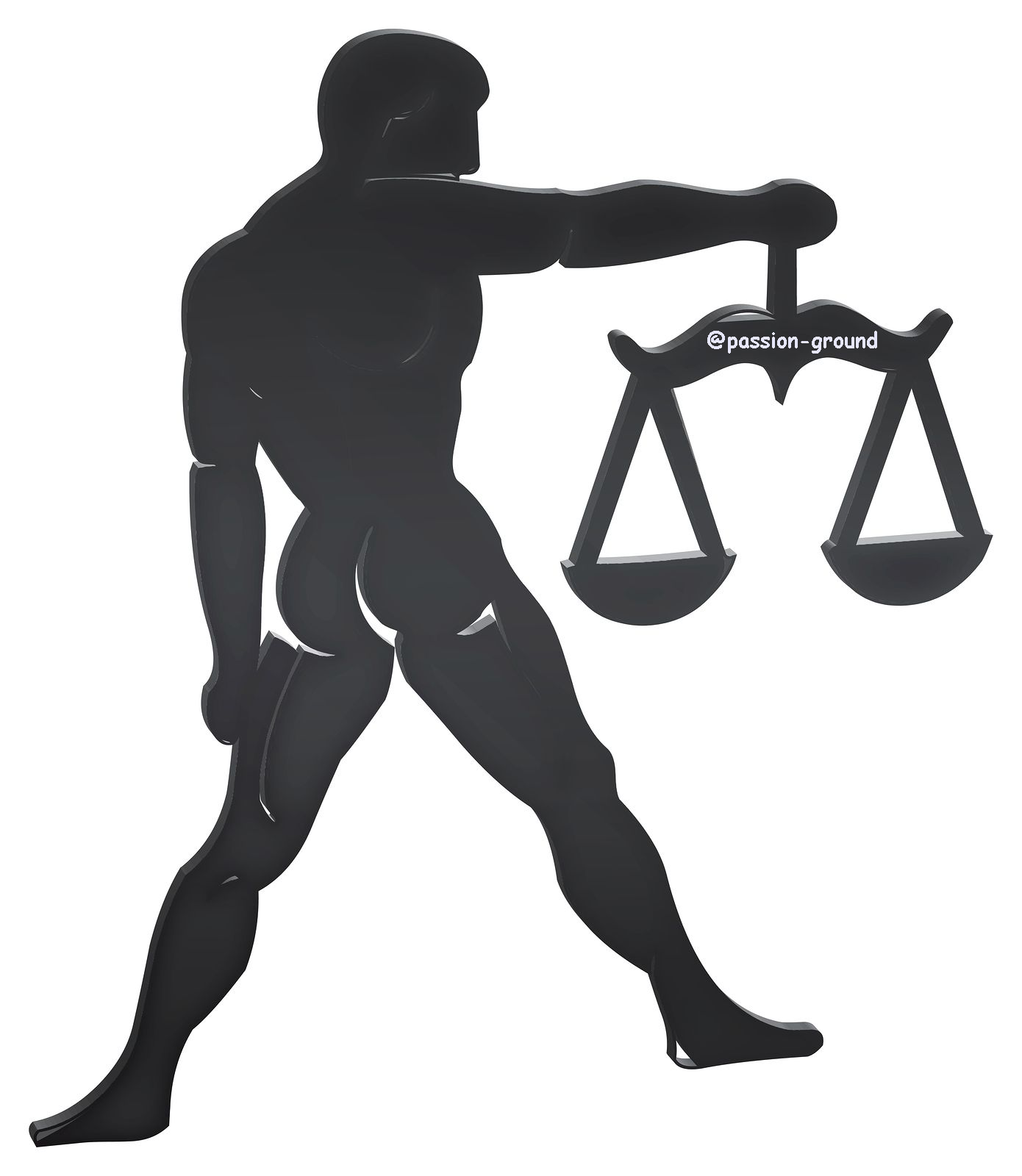 My Process

As one of the esteemed Open Mic judges, it is my job to come up with (or "curate" as it were) a short-list of my top 5 entrants each week. With all of the great talent here, that is by no means an easy task. Sure, tossing in another 5 honorable mentions helps, but not when my weekly list starts out with 100 or more of my favorite entries... You guy's rock - I'm tellin ya!

Yes, I am a Libra – so I have an inherent drive deep within me to be fair and balanced – good qualities for a "judge" if you ask me. That being said, I'm still human – filled with emotion and subjective feelings – just like you. So, in order to mitigate my subjective tendencies to the best extent possible, I've come up with a method by which to narrow down my selections in a more objective vs. arbitrary manner.

Here's how I go about my personal judging process: I first start out with a list of 100 or more of my most favorite entries for the week, and score them (yes, subjectively) in six distinct categories via a spreadsheet. The categories I've selected for scoring are in general harmony with those explained by @luzcypher in his post titled How We Pick The Top 3 Entries, referencing such.

To get a more in-depth perspective as to how I personally go about selecting my artists, please refer to What I go through as an Open-Mic Judge.

Even though it's still a "subjective" process – diligently going through each scoring category to come up with a "total" score for each entrant helps to minimize any overzealous subjectivity that I may harbor with respect to any specific entrants.

Quite often, this exercise doesn't give me the exact results I would personally prefer to see – but that only means that my system of judging is working as intended and designed. With all of that said, here are...
My Top-5 Picks in Order

FIRST PLACE: @pechichemena – El Balcón - (Original)
So yeah, Pechiche is my partner in the Open-Mic Mashup, and I have come to love both he and Meno like real brothers over the past two years – so does that make me biased - NO! Real brothers always have each other's backs but typically speaking, they are also very competitive and critical with one another in the most constructive and loving of ways. So, when I clicked play and began listening to Pechiche's "El Balcon," I could not find any room for criticism but instead, I got all choked up as my heart swelled with pride at just what an incredible composition, production, and performance he put together in a very short time. I LOVE this song. You rock, brother!
https://steemit.com/openmic/@pechichemena/steemit-open-mic-week-100-el-balcon-original-song

SECOND PLACE: @darrenclaxton – Chapters Just Begun - (Original)
Like I keep saying, Darren has definitely got that special something when it comes to composing great music. The stories he tells, the guitar passages he writes, and the vocal melodies he creates are truly a sacred gift from a higher power. I'm certain that Darren has many more great chapters yet to unfold – and I look forward to each and every one of them!
https://steemit.com/openmic/@darrenclaxton/steemit-open-mic-week-100-original-song-chapters-just-begun-by-darren-claxton

THIRD PLACE: I Say a Little Prayer - (Cover)
Drew was gone for a while, but he made it back for week 100! His tributary cover of Aretha Franklin's "I Say a Little Prayer" is simply impeccable! It's quite apparent that our man Drew from the Motor City is chock full of soulful passion and is a talent extraordinaire! I loved his tribute… R.I.P Aretha.
https://steemit.com/openmic/@drewsmusic/steemit-openmic-week-100-i-say-a-little-prayer-aretha-franklin

FOURTH PLACE: @arigenevieve – July - (Original)
To help in turning the Open-Mic page beyond 100, we have been blessed with a fresh new face and talented artist to mark such a notable transition. Ari is @zipporah's niece and every bit as beautifully vulnerable and talented! Ari handily crushed it here with her maiden entry, "July." Her song is one of heartbreak and introspection. One can sense this clearly amid the expressive recall of her emotive and artistic expressions. Ari's sigh of relief at the end came after reliving the sorrowful indelible memories all throughout her performance – and once she finished, the weight of such remembrance was somehow lifted – at least until next July.
https://steemit.com/openmic/@arigenevieve/steemit-open-mic-week-100-july-original

FIFTH PLACE: @abelfernandez – Boreal - (Original)
Seamless, entertaining, captivating, and compelling! With the crafty and effective use of some high-tech tools, Abel singlehandedly created a full band right in front of our eyes! Not only is his "Boreal" groove super chill and filled with cool vibes, but his multi-talented performance on so many instruments just took this awesome instrumental to a whole new level.
https://steemit.com/openmic/@abelfernandez/hcu8cnr9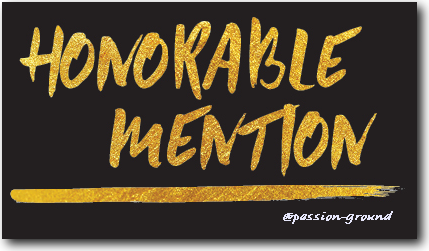 My Top-5 Honorable Mentions in Order:

First: @belenlopr – Antes de huir - (Cover)
https://steemit.com/openmic/@belenlopr/steemit-open-mic-week-100-antes-de-huir-natalia-lafourcade-cover

Second: @racso – Viajera del Río - (Cover)
https://steemit.com/openmic/@racso/steemit-openmic-week-100-viajera-del-rio

Third: @shephard – Smrti - (Cover)
https://steemit.com/openmic/@shephard/steemit-open-mic-week-100-smrti-czech-folk-song

Fourth: @jaybird – Gone - (Original)
https://steemit.com/openmic/@jaybird/steemit-open-mic-week-100-gone-original-song-demo-jaybird

Fifth: @paintingangels – Too Quiet - (Original)
https://steemit.com/openmic/@paintingangels/ilr3ttur

Thank you for reviewing my selections for this week's Open-Mic contest. If you find this content I've curated entertaining and of value to you, then please consider up-voting and/or re-steeming it.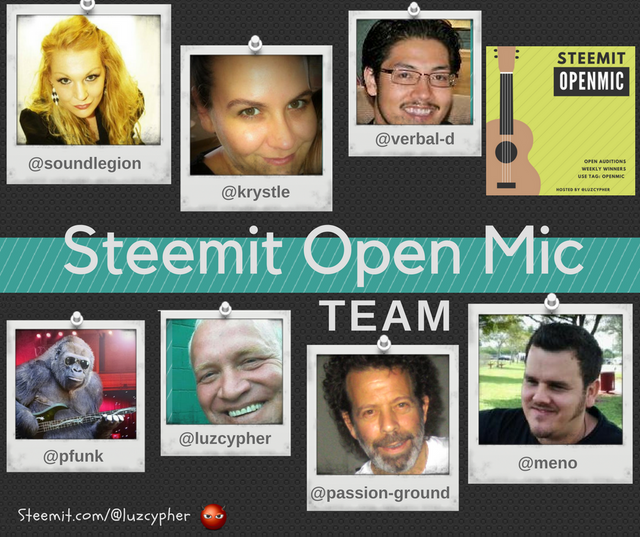 Peace, Love, and Justice for All

A Very Special Shout Out To:
The following 20 artists who were very much on my radar, each within a splitting hair of making it into my overall top-10, and whose performances I loved, cherish and respect most assuredly. This special list is very much an extension of my most honorable mentions.

They are - in no particular order:

@coruscate, @betzaelcorvo, @branhmusic, @veganpetite, @orlandogonzalez, @kikepinedo, @elisonr13, @lisamalletart, @siomarasalmeron, @dianakyv, @kimugas23, @mariajruizb, @juanmolina, @basilmarples, @josegri, @manuelmusic, @cabelindsay, @malexander59, @jerrytsuseer, and @lucybanks!

Another Special Shout Out To:

The following artists whose performances I very much enjoyed this week.

They are - in no particular order:


@shookriya, @crowbarmama, @jesuslnrs, @davidfar, @drewley, @steevc, @melodyrussell, @jpabloji17, @diosmarymaiz1, @lk666, @oswaldotorres, @donatello, @zullyscott, @sanami, @ceheiberg, @ceheiberg, @luna21, @carlosvidal, @huascargarcia, @tfeldman, @enriquemarval, @rafaelricardo, @albertluis, @davidsuarezms, @nilssonleiva, @carlosgu, @katrina-ariel, @melor9, @miguelblanco, @dinoromanelli, @mcmusic, @wethepatsies, @gibber, @tarotbyfergus, @douglasferreira, @cristmounicou, @abrahampe3, @feelingsm, @emiliojmoreno, @minuetoacademy, @miguelvargas, @indrameong2, @roman.musica, @alejandra23, @yrmaleza, @mayneth, @skycorridors, @carrieallen, @dearw, @owner99, @felixjfarfan, @robertonavs, @gorekster, @carlosmejias, @jotadiaz12, @edwardstobia, @graceleon, and @joseacabrerav!


Much love and thanks to each and every one of you who have touched a part of my heart and soul - not only this week but forever!