The OPEN-MIC's Mega-Collaboration / Mash-Up – UPDATE #2
---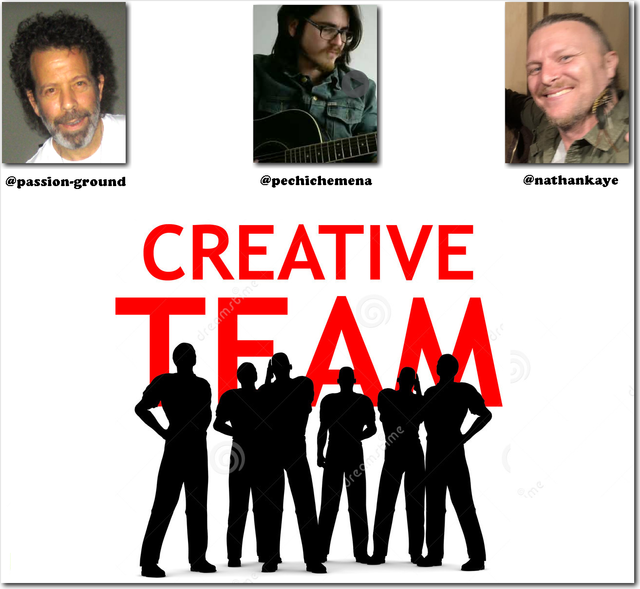 Okay, guys here is the latest on where we stand with the Open-Mic Mega-Collaboration.
Things are shaping up quite nicely, albeit a tad bit slower moving than I would like. (I'm just so excited about this project that I want everything to happen right away!) However, that's okay because we still have plenty of time to get all of our ducks in a row.
Naturally, people have other stuff going on, other projects, and other commitments, so it is to be expected that things will need some time to come together. That's why I started planning this project two weeks ago! Further down in this post I will lay out a calendar of hard deadlines that must be reached if this project is going to be delivered by either week #100 or the two year anniversary in week #104.
Please reference the original post and the first update to gain further insight into the project. There you will learn the background of what brought this all about, what we need to do, and who we are looking for to join us in this epic mash-up.
---
We now have a creative team in place and have made a good deal of progress thus far.

---
---
The Creative Team

Though it still has room to grow some, the current creative team consists of me, @pechichemena, and @nathankaye. Although he is smack dab in the middle of a long-distance move with limited internet access and no working studio, Nathan has graciously stepped up in offering not only to perform but to produce the final mix as well! YES!
I have developed the initial concept for the mash-up arrangement, and have sent a scratch track of my arrangement to @pechichemena. Pechiche is also a rather capable audio engineer, and he is good friends with Nathan too! As such, I have given complete control to both Nathan and Pechiche in working together to put all of the tracks together for mixing and mastering.
---
Since my scratch arrangement was not click-perfect timing wise, Pechiche has already completed a perfectly timed rendition of my mash-up arrangement.
---
Next, when it is convenient and possible for him to do so, Nathan will take a listen to my arrangement as formatted by Pechiche, and I'm assuming that he may have some suggestions as to modify the arrangement to one extent or another. I'm totally down with Nathan making any creative changes to my original arrangement. After all, I'm just an amateur!
Thereafter, I will be taking my queues from Nathan and Pechiche insofar as how we shall proceed. After such communications take place, I will provide another update informing the participating artists and everyone else as to the status of the project - and what we need next.

DEADLINES and COMMITMENTS
It may be such that once the ball really gets rolling that this project may start moving quite rapidly. If so, we may have an outside shot at having a finished product ready for the Open-Mic milestone of Week #100. The following AUGUST calendar identifies hard deadlines for all participating artists and creative team members. This timeline is JUST 4-weeks AWAY!: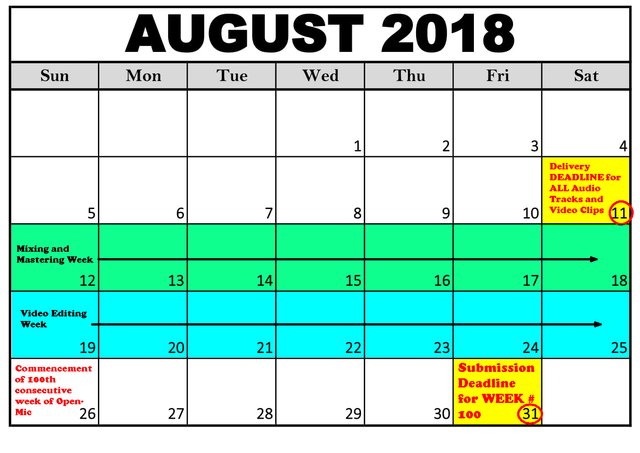 However, I suspect that given all that needs to be done and coordinated with everyone's schedules to consider, that it is more realistic to shoot for a secondary target in commemorating 2-full years of the Open-Mic venue in September - for week #104. The following SEPTEMBER calendar identifies hard deadlines for all participating artists and creative team members. This timeline is 8-weeks AWAY!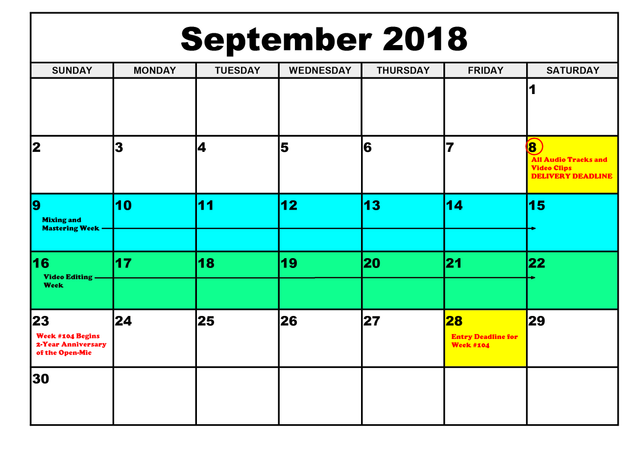 The Collaborative Open-Mic Band
Right now, I have firm artistic performance commitments from both @nathankaye and @soundlegion. Nathan will be manning the slide guitar of course, along with a host of vocal flavors. Bonnie @soundlegion is also gonna be down on some main and backup vocals for sure! If he so desires, @pechichemena is also welcome to add whatever musical flavors that may inspire him vocally or otherwise. I will also be performing some rhythm guitar tracks and possibly some background vocals - if I make the cut that is! Ha-ha… Seriously!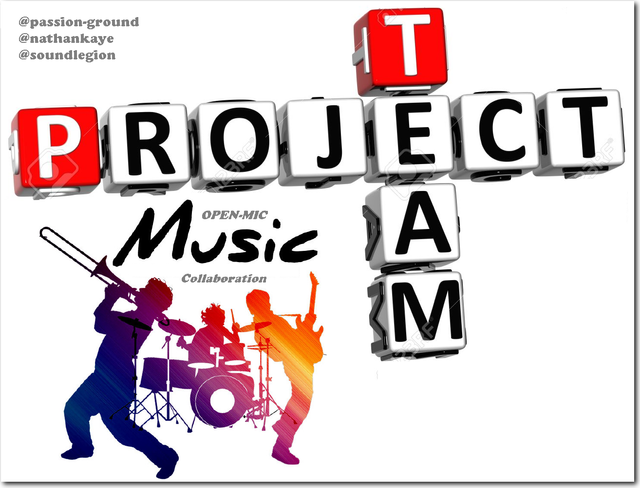 Keep in mind, that although I have loose verbal commitments from many artists, it does not mean that they will follow through and DELIVER. As such, I continue to encourage all who are interested in filling musical roles to reach out to me on discord @passion-ground#5524 in order to arrange to submit tracks for any of the musical or vocal positions sought.
---
Once I have firm commitments and audio tracks in place from artists, I will add those who made the cut to the team list image above.
---
The following artists have given me informal verbal commitments insofar as taking their respective places in this forthcoming epic collaboration. They are, - in no particular order:

@steemmatt on Drums: Matt is a great drummer and I sure hope to have him represent the Open-Mic Band here. He's got a lot on his plate right now and may have some issues with regard to technical recording capabilities, but I really hope that we can transcend all such challenges and have Matt as our drummer. Good drummers are super hard to come by. In the event we Matt will not able to and/or we can't find another drummer, I will do my best to lay down the drum track. If my drums don't cut it, the last resort would be to use a midi-drum set of one sort or another – but I'm hoping that Matt will be our man!

@miguelblanco on Bass: I've been diggin' on Miguel's bass playing for quite some time now. I can't begin to tell you just how stoked I am that he has given me a verbal commitment to fill the bottom end of the rhythm section with his awesome bass playing! NICE!

@shookriyaon on Trombone: I'm super excited and looking forward to Shook tossing in some horns on this mash-up. Shook is quite talented, and I'm certain that he will bring great musical elements and vibes into the mix.

@ylich Horn Section: I was thrilled when @ylich offered up his renowned horn section to participate in the project. I suspect the Trombone, Tenor Sax, and Trumpet will be represented exceptionally well here under the direction of @ylich. Thank you, brother!

@dreamrafa on Lead Guitar: I am hyper-stoked that Rafael has given me the verbal "thumbs-up" on adding some lead guitar tracks for this project! Anyone who has heard @dreamrafa play knows hands-down - that he is the total boss of lead guitar! I am so looking forward to his killer artistic input into the mashup!

@klynic on Keyboards: I'm hoping that @klynic will not limit his participation to just keys – as his vocal abilities are also quite desirable! Chock full of passion and soul, I'm certain that @klynic will add tons of value to the production. Thank you, my brother!

The following artists have expressed sincere interest in adding vocal tracks to the production. Their respective artistry may be submitted as individual lead vocal tracks, and/or as a series of individual backup vocals and harmony tracks.
VOCALS – Sing it Baby!
@alcoholisedbsoul, @belenlopr, @moccamonica, @etemi, @klynic, @andreabortone, @orlandogonzalez, @mrprecious, @drewsmusic, @ilazramusic, @dominiqueguitars, @gibber, @jumpmaster, @carljohn, and @k0wsk1
---
All of the artists listed directly above are outstanding vocalists and quite capable of rendering awesome lead, back-up, and harmony vocals. Many of them can offer additional instrumental audio tracks as well – and I highly encourage them to do so if they are so inspired.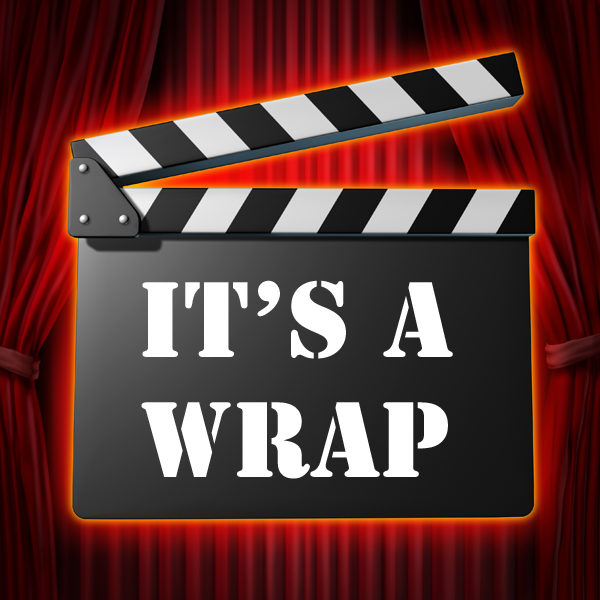 In closing update #2, I wish to thank all of those who have made a firm commitment and/or have taken the verbal initiative to be part of this mega-collaboration, and especially to the select individuals who have offered to come to bat on the creative end in getting this show on the road!
I will keep everyone posted as to the status of this project going forward. It is my hope that we will be able to meet the required deadline in delivering a finished product no later than the 2-year anniversary of the Open-Mic Venue.

Peace, Love, and Justice for All