State of the Sndbox - Week 28 [Exploring Steem Resources, The Digital Renaissance and New Meetups]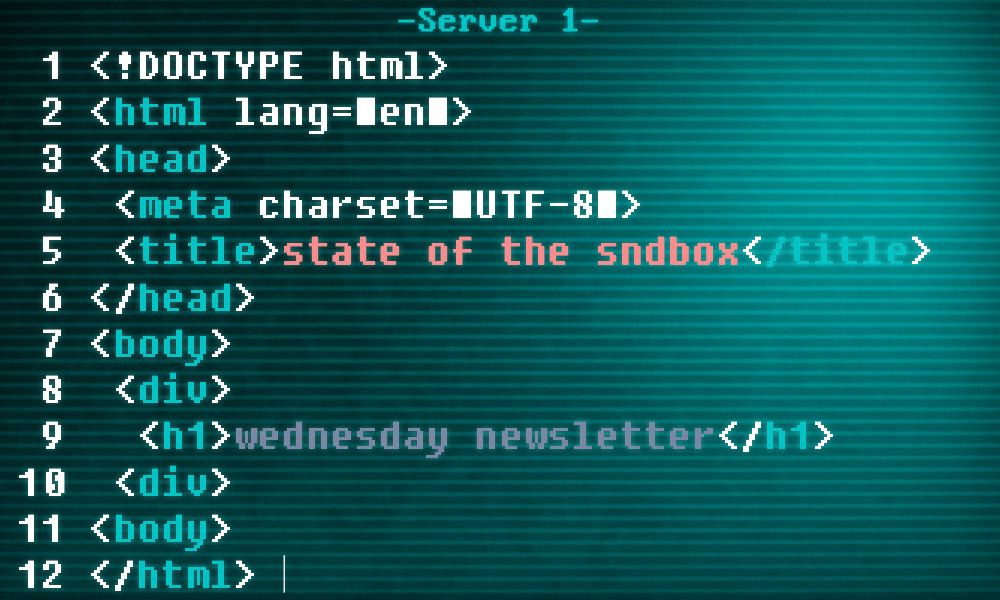 State of the Sndbox is a weekly newsletter that provides the latest in Sndbox activities, projects, and provides the best resources in creative empowerment for the Steemit community. To get up-to-date on all of our development throughout the week, be sure to follow us @sndbox.
Image by contest winner @ngfx
This Week in the Sndbox
---
Welcome to the 28th State of the Sndbox newsletter! This past week, we travelled to Temple University in Philadelphia where we presented Steemit to an enthusiastic class of graduate students! Our team also announced a PechaKucha meetup in Brooklyn, where we'll be presenting Steem Park and other projects to our Creative Blockchain Meetup Group. Last Friday we introduced our new incubator logo, plus an updated toolkit for Steemit tutorials and illustrated resources. Rounding out the week, we shared a video on @dtube exploring Steem and the very beginnings of a Digital Renaissance.
For a more thorough breakdown of what our members have been up to, be sure to go through our weekly Sndbox Selections of the Week post that we publish each Monday.
Our New Logo [Animation Competition]
---
To celebrate the launch of our @dtube channel, we're hosting an open competition for Steemians to submit intro/outros that we'll be using throughout February's videos. The video (here) goes through the announcement and all the fun details.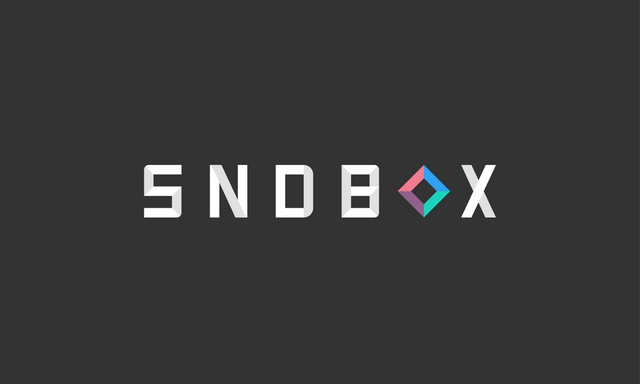 And that's the second competition this week! We also held our monthly thumbnail competition and we were thrilled to receive a record number of creative submissions, over 100! Take a look through the comment section of the announcement post to discover new and amazing Steemit artists. A big congratulations to @ngfx for the winning thumbnail! Check it out, below -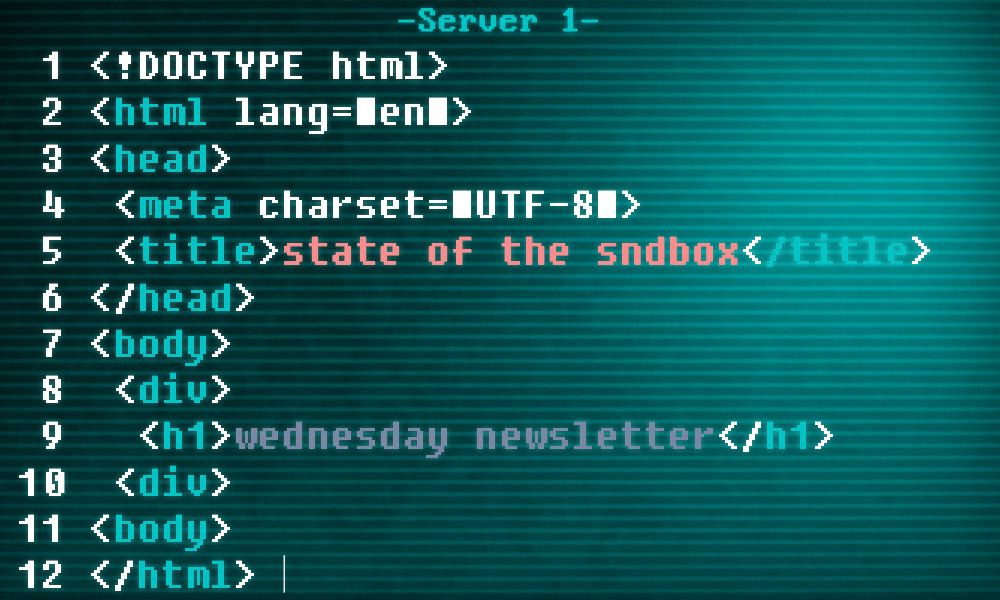 Olympic themed thumbnail by @mintvilla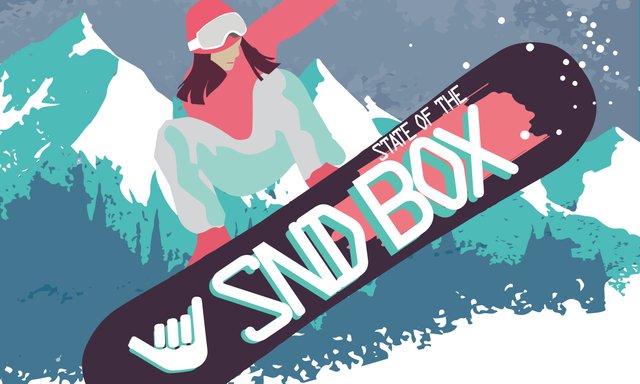 A playful illustration by @dunsky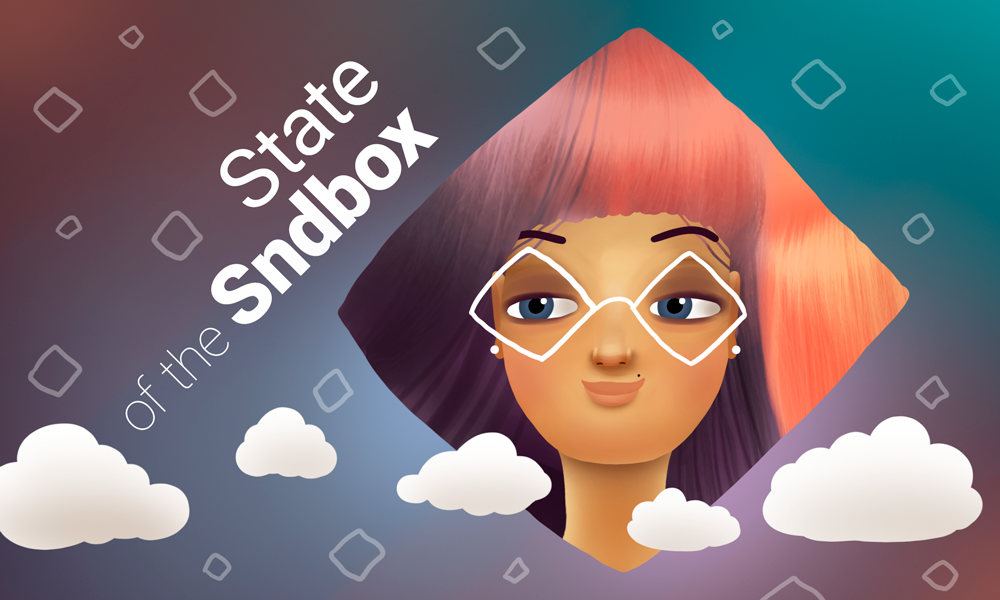 Check out this amazing 3D landscape by @wanaf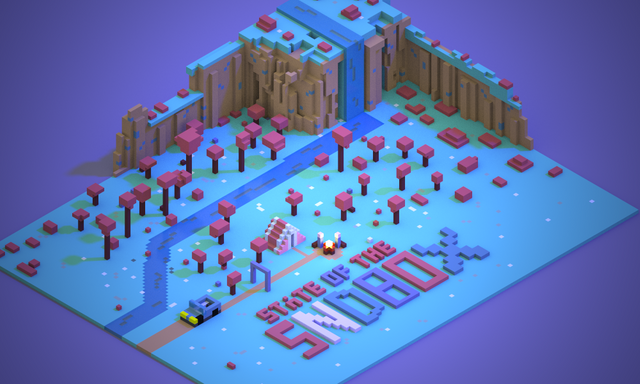 An island! What a cool graphic by @thillustrator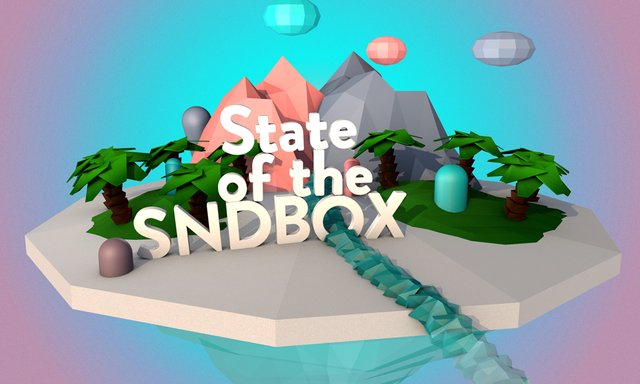 Updated Steemit Tutorials and Illustrated Resources
---
A big part of the @sndbox incubator is creating Steemit resources that are easy to digest and fun to follow along with. Earlier this week we updated our "Master Toolkit" complete with updated graphics and easy-to-follow diagrams covering everything from "what's a blockchain" to "what's the difference between Steem and SBD." Make sure to browse through and let us know if there are any additional tutorial topics you'd like us to cover!
Additionally this post is serving as a bookmark that articulates what the @sndbox incubator is all about and how to get involved. If you're curious to learn more, please make sure to read this post.
The Beginnings of a Digital Renaissance
---
Yesterday, we shared an extended video covering the creative potential of cryptocurrency and blockchain in the modern world. We originally gravitated towards Steemit for its capacity to reward creative steps that were previously not monetized. Since our early explorations, we've learned a tremendous amount about blockchain and how various functionalities and social structures could help mold Steem into an even more empowering tool for artistic and design professions. We'll be doing many more videos - like this one - exploring Steemit as a major catalyst for the 21st century Renaissance.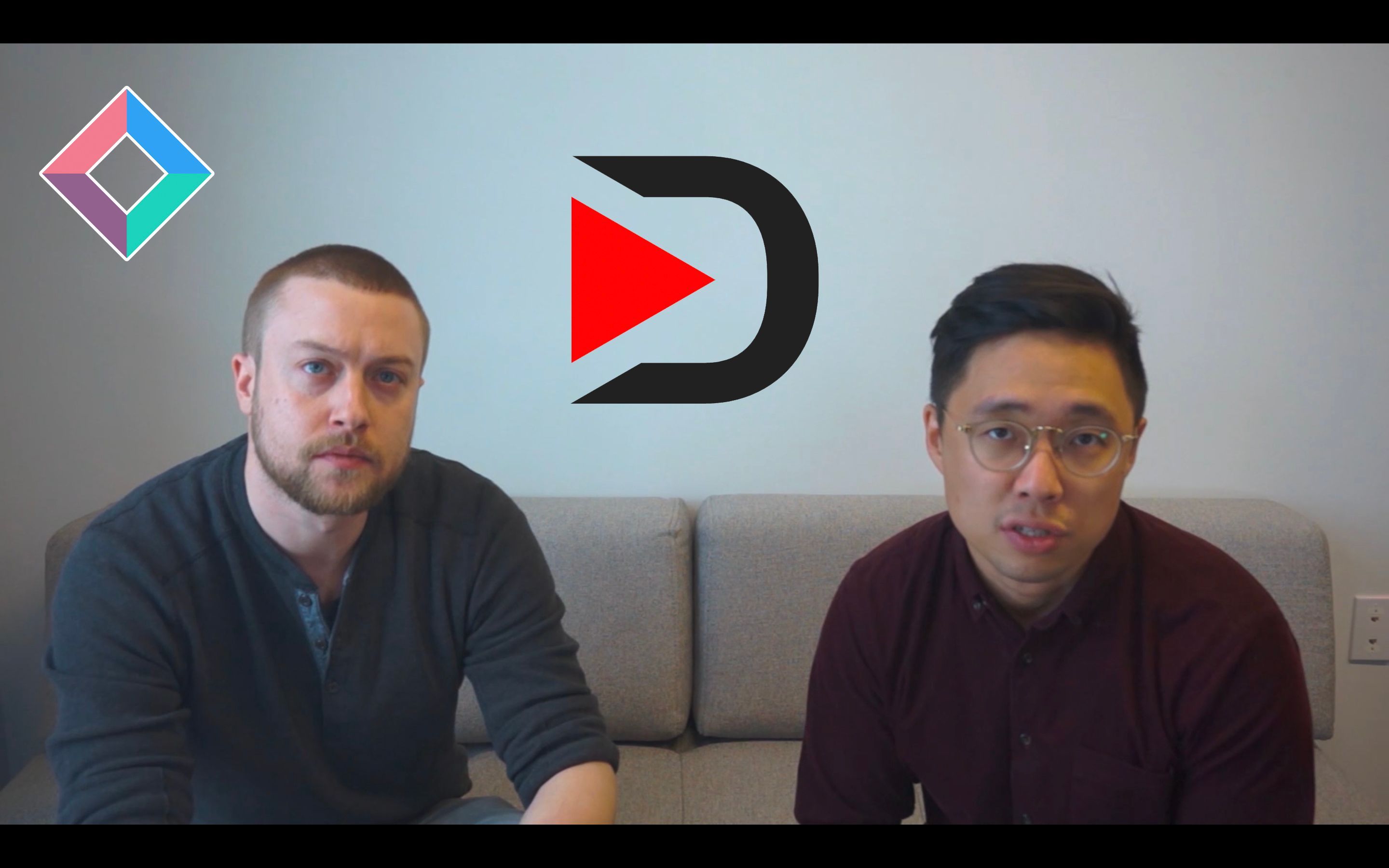 ---

Want to support Steemit content like this? Consider joining our curation trail! You can learn more about the @sndbox incubator mission here and our 2018 program schedule, here.
---
Help us spread the word. Follow our Twitter and YouTube Channel!
---
Thank you for reading this week's State of the Sndbox.
Be sure to follow for all of our daily posts and weekly newsletter.