Browsing the Basics on Steemit.com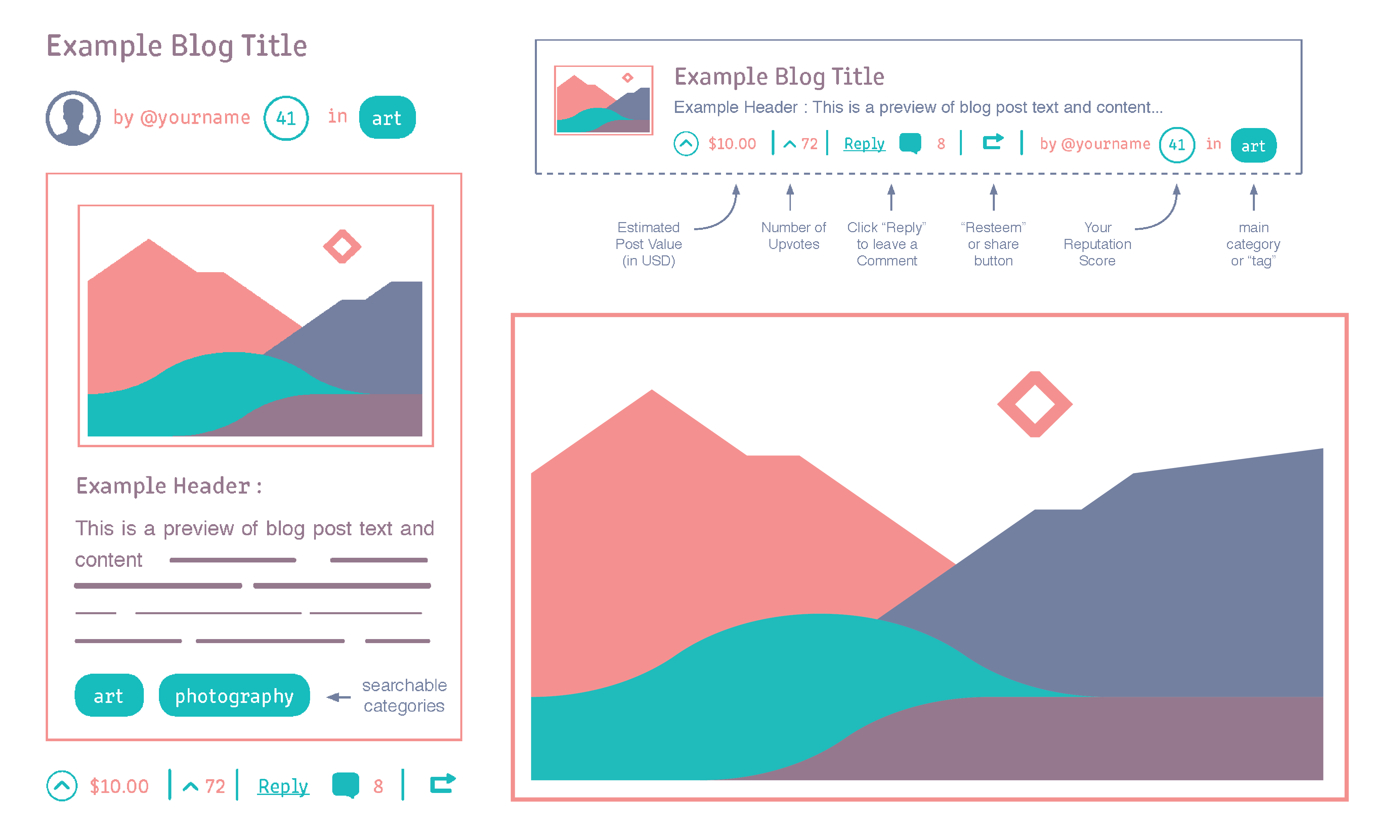 Explore and Discover :
---
Browse around Steemit.com! Get a feel for navigating and the local lingo. Here are a few terms and tabs (below) that should help you get going. These 5 are the main tabs located in the upper right corner of your browser:
Trending topics can be seen on the right side column of the home page. Clicking any "tag" or category will pull up any and all content labeled with that same theme. Browse around some tags and discover content that is meaningful to you! There are hundreds of thousands of amazing authors on Steemit who blog about as many topics.
Anatomy of the "Story"
---
Each blog post (or "story") can be previewed via a kind of "thumbnail" format. This allows you to see and scroll through dozens of authors via any of the main tabs, all at once. Each Steemit post contains a series of symbols. Here is a key or legend of those symbols to help get you acquainted...
Steemit Thumbnail
Steemit Blog Post
---
Once you click on the thumbnail image or title, that blog post expands. Now you can read the full article that interests you and even explore some of the comments and commentary at the bottom. Try clicking the "Reply" button and leaving a comment!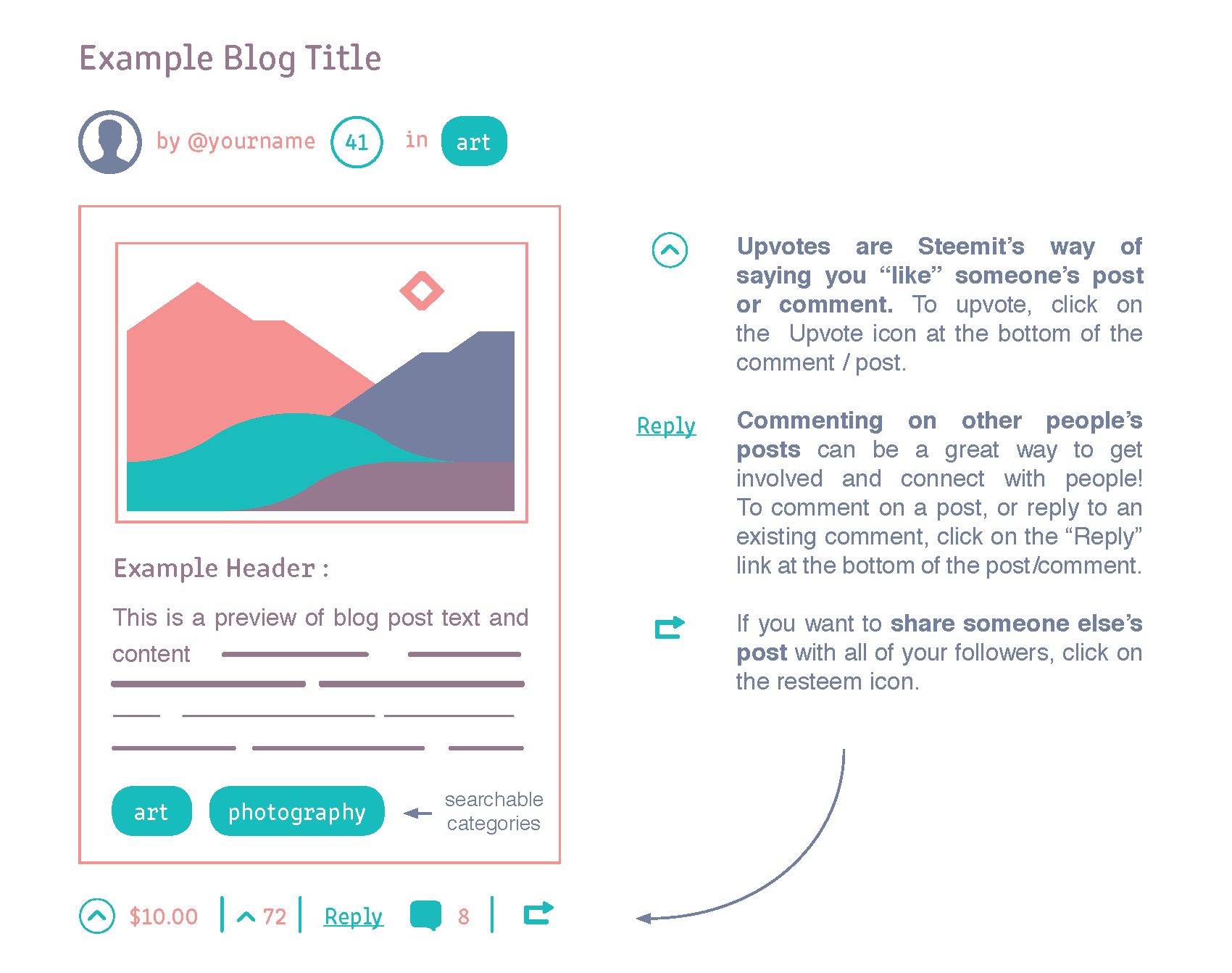 ---
That's all for now. Make sure to follow the @sndbox incubator project for weekly Steemit Resources and creative projects!
Sign Up . Welcome Page . FAQ
---