Learning from the Steemit Carrot [An Illustrated Guide on Payouts + Upvotes]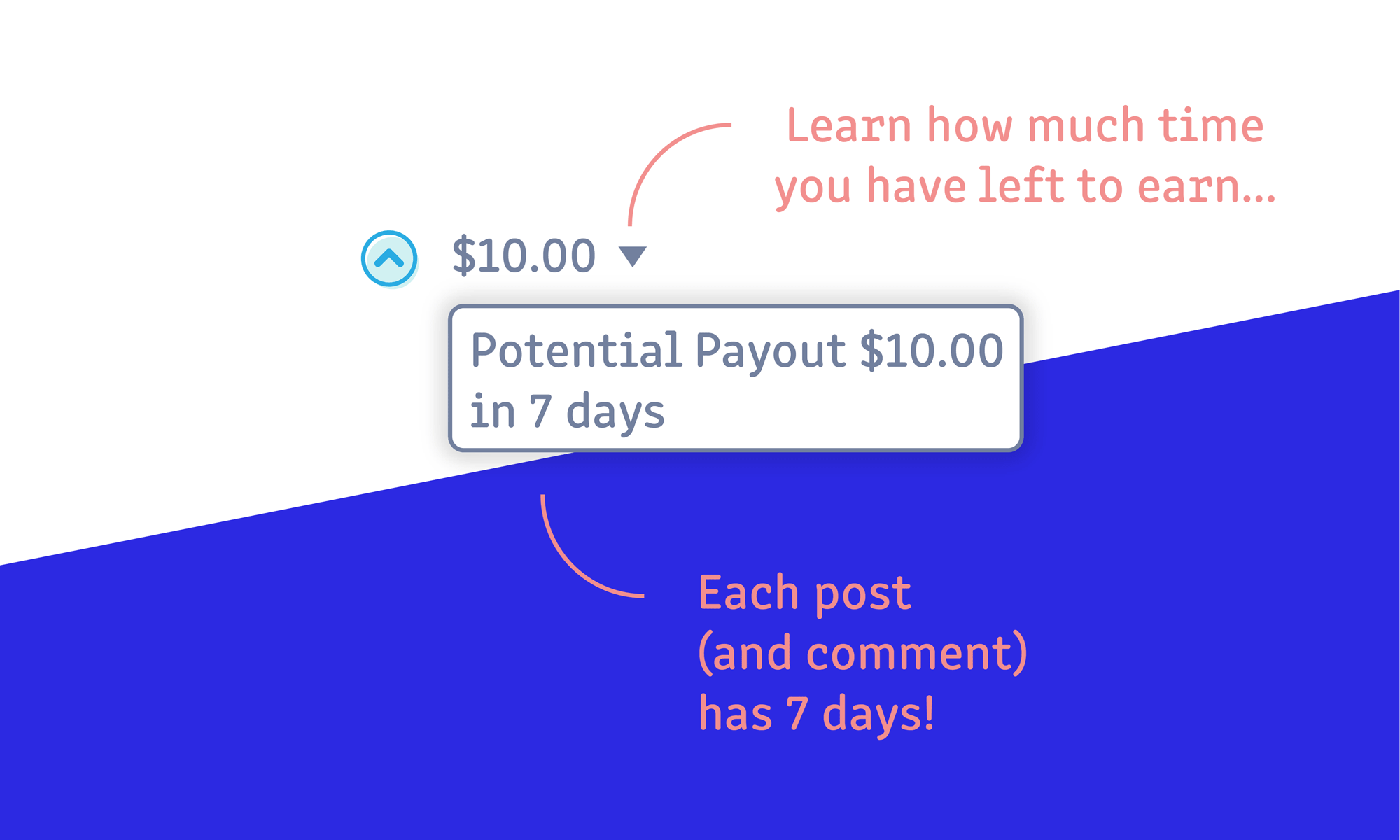 @sndbox toolkit posts are designed to help cryptocurrency newcomers get acquainted with the ins and outs of Steemit and the blockchain ecosystem. If you have requests on tutorials or features related to Steemit that you would like to see explained, please let us know in the comments below.
The Low Down on the Drop Down...
---
For newcomers to Steemit, there's a lot of information to navigate. One important feature that will help you learn more about the blockchain ecosystem is the drop-down carrot. This downward facing triangle is a selectable button that tells you more about your post (or comment) payout, and also a lot about who is voting on your content! Let's take just a few minutes to walk through it together.
Click the Carrot!
---
At the bottom of every blog post or comment, you'll see a series of icons. Here you can see how much your post has earned so far, how many comments you have, a timestamp, view-count etc.
Let's begin with the post value. To the right of the dollar amount you'll see a grey carrot. Click it!

Selecting the carrot reveals information regarding your post-payout. In this example, you can see that this post (or comment) has 7 days remaining until the post is paid out to the author / curator.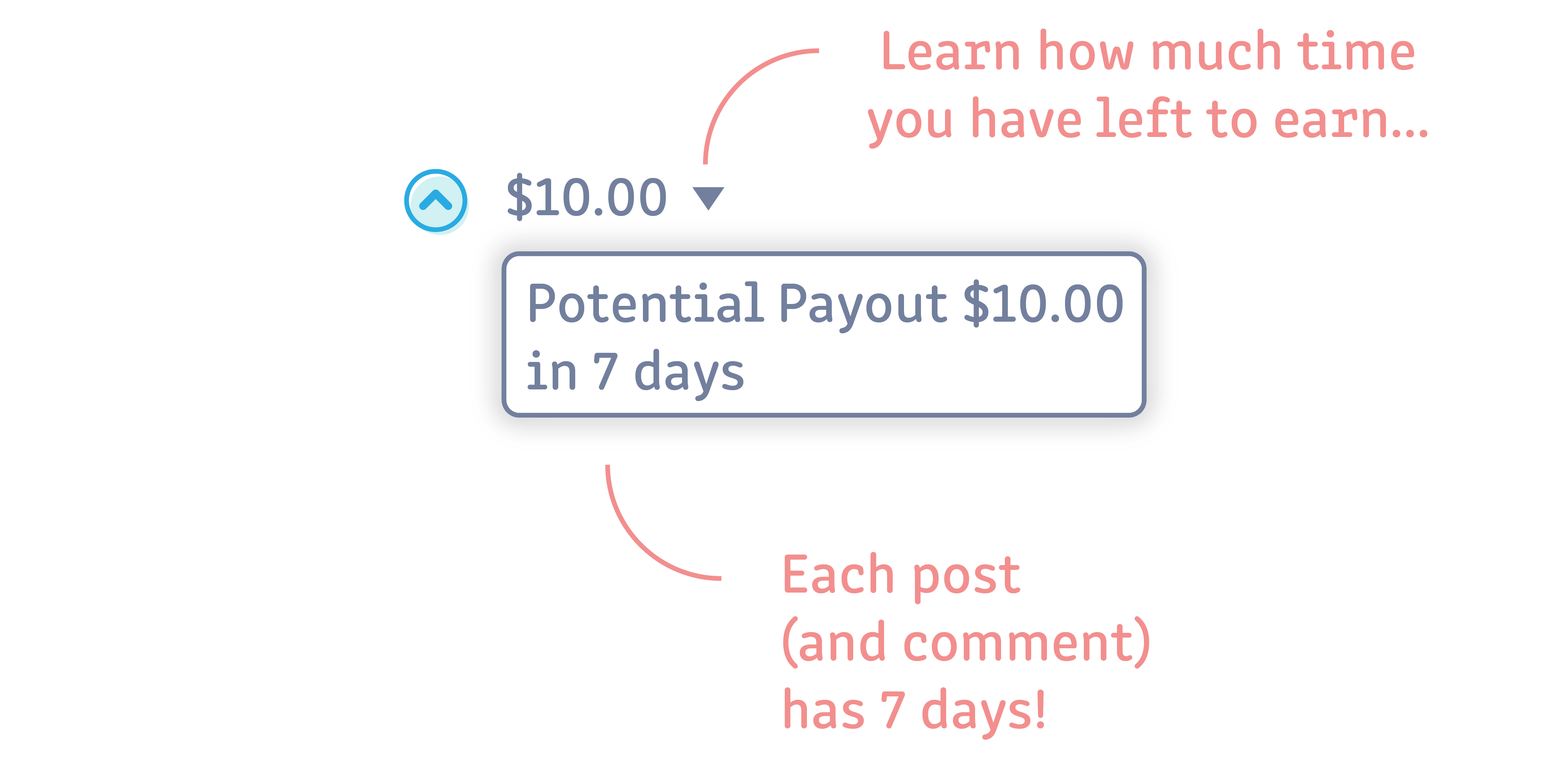 If you select the same carrot 7 days later, here's what you'll see! This drop-down provides a break-down of where the post value was distributed. Each post delivers approximately 75% to the author and 25% to all of the people who upvoted that post. (To learn more about earning "curation" rewards, click here.)

You can also select the grey carrot next to your upvotes! This drop-down will tell you a lot of useful information including who voted on your content. The list of voters is organized according to the strength and the Steem Power behind that voter.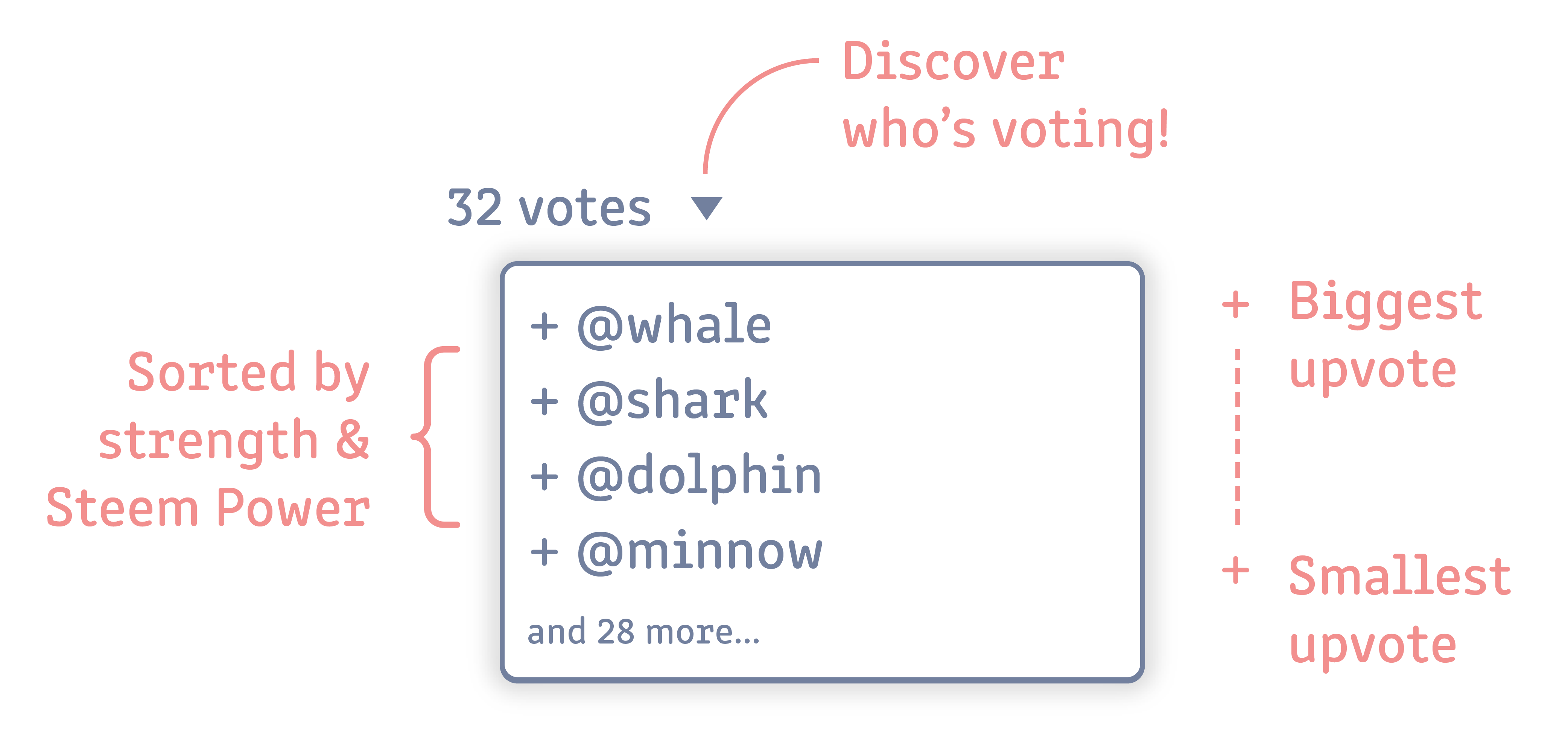 Exploring More @sndbox Steemit Toolkits
---
Thanks for reading! We hope you found this "carrot tutorial" useful. If you have any questions or ideas for future toolkits, please don't hesitate to reach out in the comments section. Check out our other resource posts for helpful tips and ideas on our Master Toolkit Post.