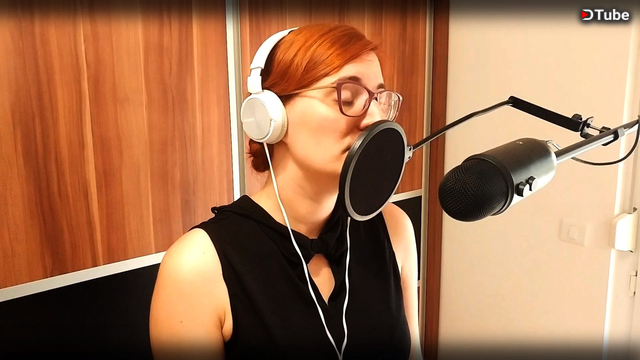 ---
Another oldie... Seems im stuck in the 60s and 70s. hehe.
Evergreen song you all probably know every word to...
Hope you guys enjoy this one. Ill be keeping my music uploads short on text in the future so i dont run out of gas when i have to write my ramblings. :D
And the next song i upload will be a violin instrumental (for those that got tired of my singing hehe )
⭐Keep on Steeming!⭐....
Some of my music videos:
Aretha Franklin: Natural Woman
https://steemit.com/dlive/@silentscreamer/5e6d8f00-7a54-11e8-827c-49f76fdbeab3
Steem Original: TO THE MOON
https://steemit.com/openmic/@silentscreamer/5pcpxakt
James Arthur: Impossible
https://steemit.com/openmic/@silentscreamer/7pw7ncob
Moving on (Original Song)
https://steemit.com/openmic/@silentscreamer/a2nc4631
Frank Sinatra: My Way
https://steemit.com/music/@silentscreamer/4x49rtoa
Elton John: Can you feel the love tonight (Lion King soundtrack)
https://steemit.com/music/@silentscreamer/g1m7orxk
Enya: May it be (LOTR soundtrack)
https://steemit.com/openmic/@silentscreamer/962n3z6d
Pirates of the Caribbean soundtrack (Hoist the colors and Main theme)
https://steemit.com/music/@silentscreamer/231nc0ms
I dreamed a dream from Les Miserables
https://steemit.com/openmic/@silentscreamer/ggk5xq72
The Minnowsupport Lullaby
https://steemit.com/minnowsupportproject/@silentscreamer/yi7zsm7r
Schindlers List Theme
https://steemit.com/openmic/@silentscreamer/steemit-openmic-week-75-or-theme-from-schindler-s-list-or
Sam Smith: "Im not the only one"
https://steemit.com/blockmountain/@silentscreamer/block-mountain-submission-or-sma-smith-i-m-not-the-only-one-or
Meno/Pechichemena: "Wait" cover
https://steemit.com/openmic/@silentscreamer/3ht644ns
Whitney Houston: "I have nothing"
https://steemit.com/openmic/@silentscreamer/w7vcd5wc
Beyonce: "Listen"
https://steemit.com/openmic/@silentscreamer/znifwtme
Cee Lo Green: "Forget you"
https://steemit.com/onelovedtube/@silentscreamer/rdb4mn6h
---
▶️ DTube
▶️ IPFS