Steemit OpenMic Week 87 🎼//TO THE MOON//🔥 Steem original + steem-promo project draft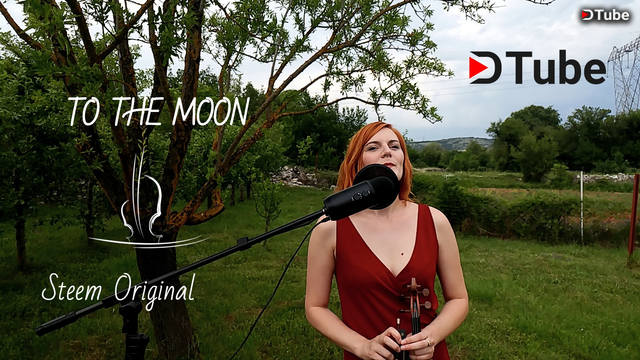 ---
The song i will be entering this week is a song i have worked on with @beyonder for quite some time. It was supposed to be the introduction song for my "Steem promotion project".
The idea (i go in much more detail in the text below) was to use music, specifically high production value crypto related music, to circumvent the ads band. I would be using the crypto-related music i create in collaboration with @beyonder and a number of other music producers on Steem to promote Steem from a different angle. I would follow the @jerrybanfield formula and pay for ads from the support garnered from the community and large projects that received Steemit.inc delegation to promote Steem on Facebook, youtube etc. The difference being is that the name of the page with the promoted content, up front would be instantly connected with Cryptocurrencies rather then my real name, or my account name.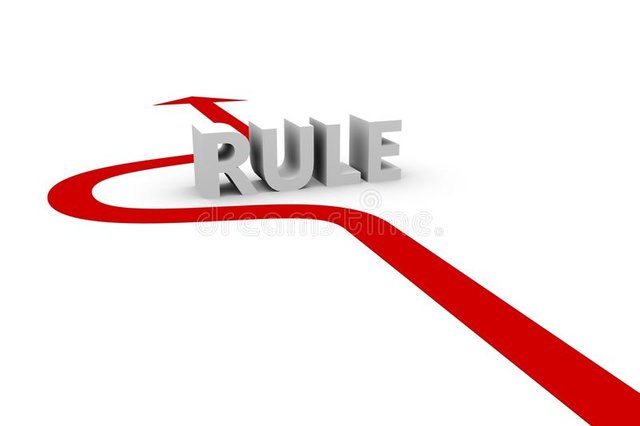 This was all in the works for quite a bit of time but i was unfortunately unable to secure larger support organically for my content which meant i wouldnt be able to invest any significant sum towards Steem promotion.
I was hoping in my time on Dtube i would be able to enter the Top 100 upvoted accounts which would get me about 4-5 upvotes per month.
There are some great creators on Dtube and i havent been able to achieve what i hoped for yet. Im currently sitting at 0 upvotes in the last 30 days or so. So yeah, not even close. haha :D
I wont give up of course, but will move from exclusively uploading content to Dtube to moving at least half of the uploads to DLive with hopes that in the coming months i will be able to bring some attention of the dlive curation team to my content which in turn would allow me to put more into promotion outside Steem based platforms.
I want to apologize to @pharesim and @aggroed who were interested in the project, for not being able to deliver from my side.
This video is a live demo, of a song that was supposed to be one of the song we would have gone with for the project, and its called "To the moon".. The crypto topic is a bit vague for a listener that isnt familiar with cryptocurrencies (Which was the point as to not raise concerns from the Facebook Gestapo :D ).
The way we will go forward with this is the following;
Shifting focus from @dtube to @dlive will allow me to save on the "beneficiary fees" (circa 10-15% on every video) and increase my earnings which i will try to invest into higher quality equipment. If the large accounts like @vortac and @kpine continue supporting my blog and i manage to secure any additional support i will gradually start the ad promotion after some time. I will start setting aside a part of my payout rewards from every upload i make which hopefully will amount to something after some time. The project will be on hold until i feel
comfortable enough that i could pull this off. We had this song for almost a month so it really made sense to use it right now since we are unsure of this turning into anything serious
The facebook page (https://www.facebook.com/blockchainedmusic/?ref=aymt_homepage_panel) in question will feature blog posts from various sources that explain the underlying idea of Steem and the potential it has.
While the music videos being only a way to draw attention.
The effect of my actions will be small, but since i will be sharing the project idea further down in the post, i would be more then happy if any other musician that is able to commit more of their rewards and wants to help the platform in this way, to use the idea if they find it viable. Make it their own.
Thx for reading, and see you guys later. :D
... Shortened project draft below...
BLOCKCHAINED PROJECT
Whitepaper version 1.0

@silentscreamer and @beyonder are proud to introduce our project to the Steemit platform. We are extremely thrilled with the opportunities this platform has opened to us in this short time we have been a part of this community. Such amazing support we have received got us thinking of a way we could help the Steemit platform grow as a whole and attract new users and creators. Blockchained is a project that will be a series of crypto themed, higher level production quality, musically relevant, easily approachable, pop songs with an external reach into the music industry and the crypto space. We will attempt to attract attention to the opportunities Steemit offers by presenting our work not only to the "music themed" blockchains, but attracting attention of the crypto community as a whole by creating music that will cover themes relevant to all the tech users.
Through our artistic creation, originating from a cryptocurrency background we will try and break the stereotypical view that Cryptocurrencies are simply a speculative, "get rich quick" scheme, but rather offer a true opportunity for quality collaborations, a sense of community and mutual support, and create a place for personal and professional growth, while being free of the numerous restraints that exist currently in the "modern society" .
• GOAL
The biggest problem cryptocurrencies face at the moment is the slightly negative and fearful atmosphere that surrounds cryptocurrencies in the real world arena. Political misunderstanding and open hostility towards this new technology is rampant. This of course culminated with the strict ban of cryptocurrency and ICO ads on both Google and Facebook. Cutting off the needed gateway from the blockchain to the general public. All of this is forms the core behind our idea.
They can ban ads, but they cannot ban music.
Now i want to stress that we are fully aware that, no, "music cannot heal the world", but we deeply believe that this very ambituous venture we want to start can help bring attention to the crypto space in a positive way, not only to Steemit, but rather have a wider reach as well. Through our music we intend to circumvent the ads ban and promote Steemit and Cryptocurrencies in a very subtle but positive manner. This is our goal and with our joined efforts, the support of the community and with the help of our associates, we are confident we could achieve success and fulfill what we went out to do.
• BACKGROUND
The creative process will remain in the hands of me, @silentscreamer (Marica Vilibic) and @beyonder (Vladimir Kuznetsov), but we will be actively working with a number of other Steemit users, many of who you might have gotten to know already, to make this project a reality.
The themes we will deal with in our music will stay constant and fixed to Crypto, as stated above
We will offer a constant stream of music that can be easily traced back to one source, by staying in 1 genre, by staying within 1 theme, by having the same musicians vision behind the music, offering consistency of expression.
We intend to gather the cummulative efforts and influence of all those involved and attempt to spread the knowledge of Steemit being a source of quality content creation where collaboration on the highest of scale is possible.
• BUT WHY YOU, EXACTLY?
An obvious question that need answering right away. This is the biggest obstacle we see ourselves facing when proposing this project on Steemit.
"The appearance of self-promotion overshadowing the underlying intentions"
As a professional musician and a violinist with 20 years of education, graduating summa cum laude from the Zagreb Musical Academy, currently employed as a deputy concert master in the Croatian National Theatre, i have had the opportunity to grow my experience and knowledge in this area.
On Steemit i work as a Curie curator, helping reward unrecognized and unrewarded, quality content creators. I have been a recipient of a number of Curie upvotes as well, for my musical creations and have won the #openmic competition on 2 occasions. I am also an active member of many discord communities.... I firmly believe that i can (with the help of my associates) deliver the quality necessary for this project to grow into something worth the support.
@beyonder as well has had success outside Steemit working on his "World beyond" soundtrack series and creating soundtracks for games like "Red Alert". "Since 2011, I've been building my production music library. I offer tracks in numerous genres and styles — from easy-listening electronic background compositions to action trailer cues featuring a wide range of instruments: dramatic orchestral melodies, heavy metal guitar riffs, relaxed piano and acoustic guitar tunes, synthesized fx and electronic arrangements."
• COMMUNITY ENGAGEMENT
Our initiative is the first serious attempt of this approach we are aware of, and with this project we would like to motivate other Steemit musicians to follow in suit by creating a beaten path of sorts, helping them through the connections we might possibly create to get their "music out there". Along with offering collaboration opportunity with us that they will be compensated for.
• COPYRIGHT
All our tracks we create will have a copyright licence: CC-BY-SA allowing:
Sharing — copying and redistribution of the material in any medium or format
Adapting — remix, transform, and building upon the material for any purpose, even commercially.
Under the following terms:
Attribution — You must give appropriate credit, provide a link to the license, and indicate if changes were made. You may do so in any reasonable manner, but not in any way that suggests the licensor endorses you or your use.
ShareAlike — If you remix, transform, or build upon the material, you must distribute your contributions under the same license as the original.
• MARKETING AND PROMOTION
The following information is an outline of our approach for marketing and promoting Blockchained project.
Initially on blockchain platforms (i.e., Steemit, Musicoin, Dtube, Dlive, etc.), then eventually on non-blockchain platforms (i.e., Facebook, iTunes, Spotify, Apple Music, Pandora, Amazon, Google Play, Tidal, YouTube, Bandcamp, etc.). Blockchain and non-blockchain sites will share the same importance in promotion. Press kit submissions to cryptocurrency-based and non-cryptocurrency-based websites.
All "making of posts" on Steemit will be shared by using Dsound where we will be adding our remix kits that will allow for further use by interested parties.
Music videos for all tracks on the project.
• CONCLUSION
All of the things listed above are our current course of action. No matter the support we get for this project we intend to go forward with this. The financial aspect will change according to the amount of support we might gain with an increase in returns to the Steemit platform. Every month we will provide a financial statement with complete transparency showing where the finances have been spent if any additional support is gained outside what i set aside from my payouts.
But we are looking for anyone that has an appreciation for music and trusts in our ability to deliver high quality content that will potentially help bring more eyes to the cryptomarket and Steemit as a place to be.
This is why for this announcement we didnt want to come empty handed. Along with this whitepaper we will present the first song in our series called: "To the moon" as a showcase for what you can expect from us going forward. Clearly, we will be looking to upgrade our equipment especially in the video presentation department.
PS: The payout for my #openmic donation post happened: "The Case for "Enlightened Self-interest" on Steem /Help me fill up the @openmic reward pool this week/"
The post collected around 30SBD. I have forwarded a bit more ahead of time to @luzcypher to make it for the weeks winner announcement.
I want to thank everyone that donated their upvote towards our goal. Thank you! :D

Some of my music videos:
James Arthur: Impossible
https://steemit.com/openmic/@silentscreamer/7pw7ncob
Moving on (Original Song)
https://steemit.com/openmic/@silentscreamer/a2nc4631
Frank Sinatra: My Way
https://steemit.com/music/@silentscreamer/4x49rtoa
Elton John: Can you feel the love tonight (Lion King soundtrack)
https://steemit.com/music/@silentscreamer/g1m7orxk
Enya: May it be (LOTR soundtrack)
https://steemit.com/openmic/@silentscreamer/962n3z6d
Pirates of the Caribbean soundtrack (Hoist the colors and Main theme)
https://steemit.com/music/@silentscreamer/231nc0ms
I dreamed a dream from Les Miserables
https://steemit.com/openmic/@silentscreamer/ggk5xq72
The Minnowsupport Lullaby
https://steemit.com/minnowsupportproject/@silentscreamer/yi7zsm7r
Schindlers List Theme
https://steemit.com/openmic/@silentscreamer/steemit-openmic-week-75-or-theme-from-schindler-s-list-or
Sam Smith: "Im not the only one"
https://steemit.com/blockmountain/@silentscreamer/block-mountain-submission-or-sma-smith-i-m-not-the-only-one-or
Meno/Pechichemena: "Wait" cover
https://steemit.com/openmic/@silentscreamer/3ht644ns
Whitney Houston: "I have nothing"
https://steemit.com/openmic/@silentscreamer/w7vcd5wc
Beyonce: "Listen"
https://steemit.com/openmic/@silentscreamer/znifwtme
Cee Lo Green: "Forget you"
https://steemit.com/onelovedtube/@silentscreamer/rdb4mn6h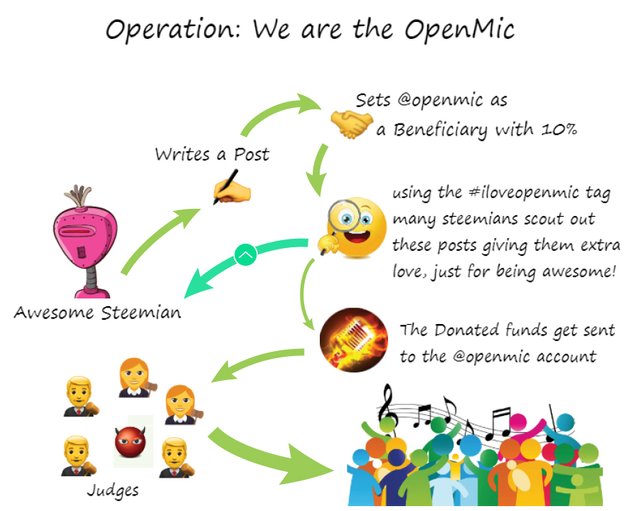 Openmic needs our help! The witness that financially supports the #openmic competition with 200 Steem every week is currently outside the TOP 20 witnesses. The @openmic competition is the lifeblood of many musicians here, one of the things that paints the Steem ecosystem in a positive light, with regularly around 300 entries every week!
Now it needs our help, so if you are a large stake holder, a witness, or even a minnow please consider voting @pfunk for witness or follow the link below to see how exactly you can help. Thank you!
Vote here!
More information on this link

---
▶️ DTube
▶️ IPFS