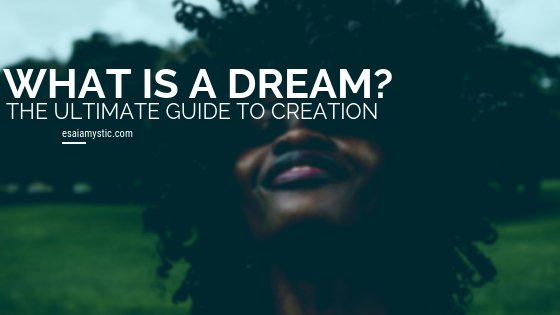 What Is A Dream?
---
In a nutshell, it's what we experience when fall asleep. Some dream every night, some wish they would. Some have dreams filled with fears and anxieties.. they are known as nightmares. Some dream so good they want to throw a brick at whoever got them up. We can all agree that dreaming is a place of excitement and uncertainty all at the same time.
So What Really Happens When We Dream?
---
It's simple, so let me break down the simplicity. We close our eyes, drift... and suddenly.. we don't exist. At least not how we are used to. See when we are up and active, our ego is present. Our "Self"/ Cells no longer exist. It is only the existence, and all that it has the potential for is what takes precedent. There is no "I". "Me" or "My".. there only IS.
The Darkness Without Light
---
The Sun goes down, We get sleepy. Some of us are nocturnal, so I'll make sure to include you guys as well. No matter if you sleep all day or sleep all night, The darkness brings on a mood of going within. Laying low on the extroversion and expressing while sinking in deep into the mechanisms of thought and feeling.
What is life really? Who am I? Yeah all the scary questions we reluctantly ask our cells and often for some have a hard time answering, these questions get asked in the night. Why do you think all the scary movies are "dark"? The Sexual Encounters with lights dimmed?
Well, BECAUSE
The Darkness is the place of creation.
Not externally where we can see it, but internally in our emotional creative space.
A New Moon = A New Womb
---
The Moon is a great example of how this dark void, is the perfect soil for planting seeds. When the moon is dark in its entirety.. the womb is dark also. Ready for conception, ready for life to sprout out from the depths of our emotions. We call on the events and scenarios that take place in our lives. Through the yin, internal realm we paint the life our univerSOUL & spirit truly wants to live.

Dreams Into Reality

---

Want More Juicy Details? Listen As I Go In DEPTH, Showing You How tapping into our Dream Space can Create the life you LOVE Ultimately Manifesting A Life of Health, Wealth & Harmony.

---

The Fox Is Guiding Us On Our Journey Of Creation,
Reminding Us That We Have Everything We Need
To Create The Life We Love!

Click Here To Start Creating


---

Liked What You Read?

Here are some of my most popular posts..

---

Gratitude For Reading! Make Sure You...