The 4 Big Cs of Steemit Success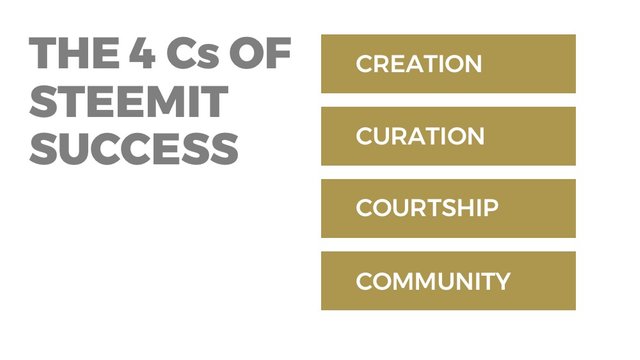 Now, this is normally Steemit Masterclass material, but hey, I'm feeling generous today. Just kidding. If you'd sit in the long ass interview I had with @aaronmcheong here, I mentioned it briefly as well towards the end of the podcast.
Today marked the 173rd day I'm on Steemit, and I gotta say, it has been a real exciting ride. Thanks to @bitrocker2020 and the support of community players like (@danieldoughty, @joannewong, @karinzdailygrind, @elizacheng, @littlenewthings, @zord189, @davidke20, @cerventus and many more), the journey had been more than existing. I've found an area I can contribute my expertise and experience, and I'm glad the community had been responsive. With more Bootcamps, Masterclasses, Boiler Rooms and 100degree events planned, the next phase on my Steemit Career will probably involve empowering others to with our presentation and training modules, and conduct those sessions on their own.
And over the 173 days, I've also identified four key areas that can contribute to any new and existing Steemian's success. I would say these are the foundational activities every Steemian needs to do, if he or she wants to craft a nice career from the platform. Now, it's not for me to dictate what you should do with your earning from Steemit, because all of us have different life priorities, and different expectations from the platform.
The 4 Big Cs are:
Creating Content
Curating Content
Courting Followers
Community Building
Now, there is another one, which is setting up Complementary Services, which is more for those with specific skills and resources. Complementary Services to Steemit are creating apps (like Steepshot and eSteem), becoming a witness, creating and managing bid bots, forming curation guild and more. I didn't want to list this as one of the Big C, because like I said, not everyone can successfully implement these, and it's usually for those who has more experience on the platform. But don't let me stop you from exploring this last C, because from what I observe, they can be super lucrative.
Ok, let's go deeper into these FOUR big Cs, and I'll try to give you some suggestions and recommendations along the way too.
CREATING CONTENT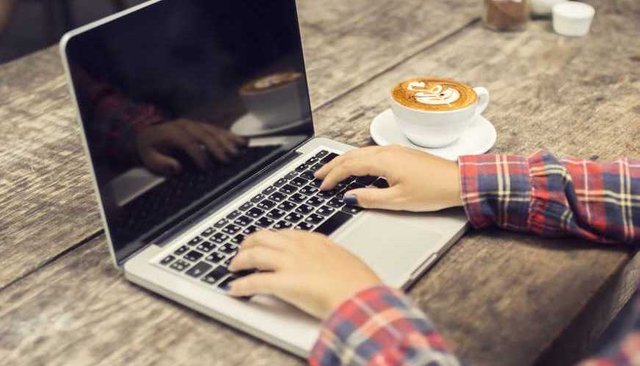 This is quite a no-brainer, because in case you're not aware yet, Steemit is a social "blogging" platform, which essentially means you need to create content. If you look at the payout breakdown, in theory, yes, you do get rewarded more for being the content creator, but that's not always the case. I've seen some who makes more money curating content instead of creating them, but I'll take about that in CURATING CONTENTS section.
What type of content, however, is up to your liking, but the common examples are:
Articles
If you are good with words and articulating your thoughts in writing, then this should be your go-to option. For one, among the others, this can be the easiest in terms of resources (you only need laptop and internet connection), and require least post-editing work. It's also one of the fastest way to create contents, and easier for others to gauge the quality of your work.
​

Photos
If you have an eye for capturing great moments, and the equipment to boot, then pick this. However, for your work to be curated and picked by top curators such as @Curie, it has to be really outstanding, and better if its part of a collection. Simply posting one or two photos may get your some quick @Steepshot upvotes, and win some contests, but to be curated, it requires a lot of work. Mind you, you will have to consider editing time as well.
​

Artworks
Similar to photos, this requires a high level of skill too. It may also be time consuming, and your costs varies depending on the type of equipments and materials needed. Painting may only require materials, while 3D printing can be both material and equipment heavy.
​

Videos
Ah, if you're natural with the camera, try this out. Some would argue that if you have a good intro and outro video setup, and the right equipments to minimise editing, then yes, videos can be easier than writing contents.

If you're doing screencast, invest in softwares that allows you to switch between your cams and screen easily, like Wirecast and Open Broadcast Software (OBS). Get good lighting and good microphones, so your post-production work can be minimise. Wirecast supports multi input options too, so you can easily switch between different angles, and having an equipment extension like Blackmagic Intensity Capture Card helps you to do it all on one single system (desktop or a powerful laptop). Heck, with those setup, you not only can do live editing (animations and headings), you can even do live broadcasting. Hello @dlive!
​

Podcast
So you're a little shy with the camera, but you have a great voice (we all do, its just that we're judgemental of our own voice), then podcasting is a great option for you. Just like videos, if you've got the equipment setup properly, your post-editing work is minimal, and there are software to do that with each.

I personally love face-to-face interviews, captured for podcast, mainly because in a physical setting, I always find the connection is better. You get to observe the responses of your guests, and that enriches the conversation level. Yes, the key word is conversation, because I dislike when interviewers just go into an interview firing away at their prepared questions. Often times, they don't even add on to what the guests have to say. Make it a conversation between two interested people, and you won't go wrong. Your listening just like to "listen" in to that.
​

Songs
This is for you, song birds. Content creation for this can be as easy as you switching on the mic and sing, or it can towards the professional end of things like how our friends at @mewnusic are doing. If you're singing original tunes, check out musician.org. A good pairing is to upload your music to musician.org, and write behind-the-scene stories, or inspirations on Steemit. You'll be earning two cryptos at the same time!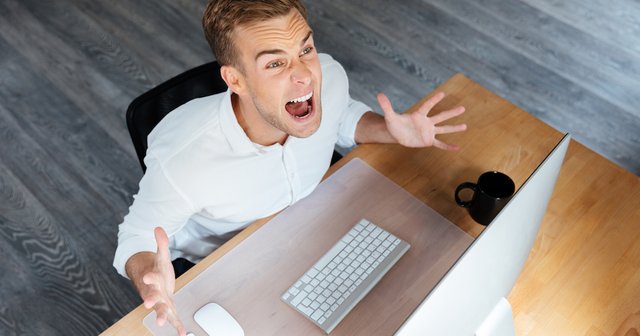 As to which content type is better, the choice is yours, but be mindful of the time you're investing in creating the content. It's totally fine to invest a lot of time in the content creation, especially if it's in your areas of passion. At the same time, you got to manage your expectations too. Don't let the poor payout in the beginning deter you from trying more.
Speaking of content creation time, some of us may pick to have short posts but posting frequently. For the past 60 days, I've been experimenting on 21 minutes posts (posts that are lesser than 300 words and takes less than 21 minutes to create), and posted everyday. I wrote a simple report on it a while back when I was still at day 21. I know some who uses the free flow writing method as well, and just write their mind off for 5 minutes, which is also a great option.
On the other hand, you got those who love to deep dive and create long form posts (above 1800 words), and create only one or two posts a week. The rest of the time, they will spend engaging with the community, which is covered in the third C - Courting Followers.
Regardless of your strategies, open your mind for experiments - contest types, post lengths, production quality, post frequency. Shake things up to keep things fresh, and most importantly, you have to enjoy yourself.
If you need some guides on content creation, here are a few:
CURATING CONTENTS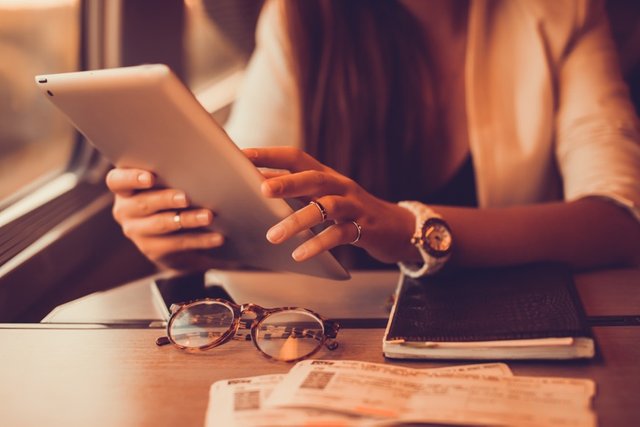 To be a good content curator, you must first have two things:
Enjoys consuming a variety of content
Able to spot good content
Personally, I wouldn't say I'm strong in this area, but if you want, I would highly suggest you follow @deborism's posts. She's a @Curie curator, and if you look at their standards, you'll know they curate only the best of Steemit contents. Your content have to exceptional to be even considered, and the criteria is something that would scare of most content creators.
Associating yourself with content curations guilds can earn you rewards, kinda like a finders fee. However, not all contents will make the cut, and you will need to spend quite a lot of time combing through posts after posts, feeds after feeds, to pick out the gems.
Curation Guides to check out, other than @curie, are @ocd-resteem, @promo-steem, @sneaky-ninja, @sndbox (you need to be a member), @newbieresteemday to name a few.
Check out @deborism's recent post on how she earn Steem and SBD by curation work here.
COURTING FOLLOWERS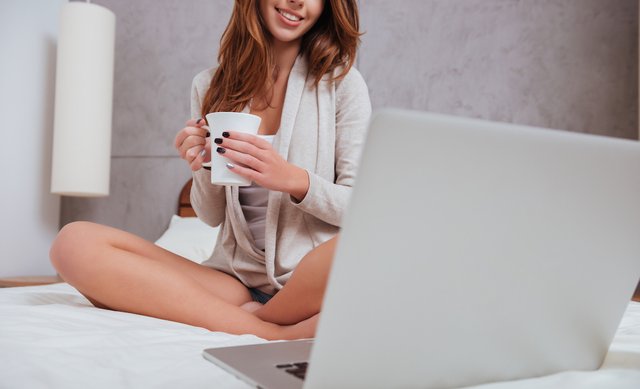 You can produce the best content in world, but trust me, if you have poor follower count, you ain't gonna go far. Which is why for some authors of long-form posts, they will only create one content a week, but spend the majority of their time building their fanbase.
One of the easiest way to court followers is to upvote others' content, and leave a really good comment. Please do not beg for upvotes or follows, because that'll just make you look needy. Instead, leave thoughtful, insightsful comments.
As a matter of fact, in our Steemit Bootcamps, I always emphasise on the 3 Hs:
Honest - Leave genuine remarks, instead of lazy ones like "nice post", followed by a stupid thumbs up. Frankly, doing the latter will probably get you flagged for spam. Don't be afraid to quote personal experience, or even taking a stand against the author. You're entitled to your point of view, and as long as your comments are backed by proper justifications, I think it deserves some respect. I don't know about you, but I personally dislike commenters who just try to patronise me. :(
Humble - You don't need to be an ego-maniac, or a show off. Be kind, be friendly, be supportive. As a matter of fact, some would use the "Prince/Princess Charming" effect by leaving such awesome comments without mentioning themselves, that the authors and readers simply just need to click on their profile and find who the heck this person is!
Helpful - You can quote other posts in your comments, guiding them to answers and resources. Remember to always add value, and even if you want to quote personal experience, make sure it is relevant. And if you can break down the suggestions into actionable steps, that's even better.
You can join communities like @steemitbloggers to expand your connections, because the Steemians there are very supportive of each other's works. It also encourages you to reach out and check out the works of others.
Most Steemians are on Discord, which is a great way to have conversations outside of Steemit. Participate in conversations, apply the Triple Hs mentioned above, and you'll get visitors to your profile in no time.
The key strategy here is simple - create good content and attract traffic to your page. Once your visitor checks out your awesome contents, they will tend to hit follow, leave a reply, and may even resteem your content!
Oh yeah, resteeming other people's content is also a great way to courting followers. Thanks to tools like Ginabot and Steemworld, a Steemian will know when you resteem his or her content, and most of the time, will check out your profile.
COMMUNITY BUILDING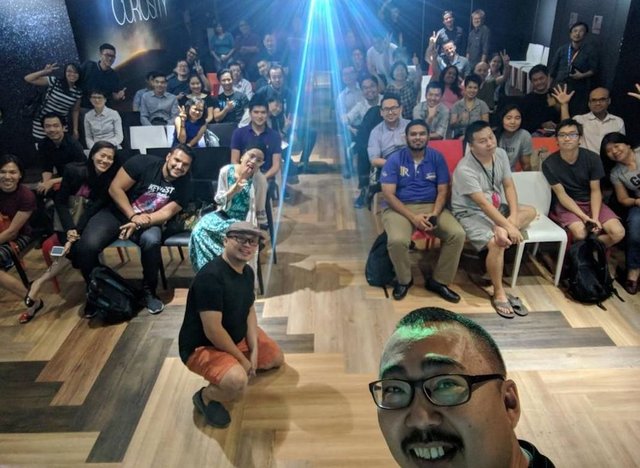 This takes Courting Followers to the next level, where you build communities online, and offline, around Steemit. Personally, I think this is one of the fastest way for your to get noticed, because as Steemit is also community-driven, you will certainly get some attention being a community builder. I have to admit, I'm lucky to have years of experience in this, but it's not hard for you to start your own community.
For me, I love side hustles, and personally advocates Steemit because it relies on your existing skills to earn, within a short time too. Not to mention the scalability of the platform. While you may be able to get a side hustle up and running in a few days, there are always some form of upfront costs, breakeven point and maintenance. Considering all other side hustles I've seen, and those I'm personally involved in, I'd say Steemit is the most robust, flexible and has the highest potential too.
Which is why I decided to help @bitrocker2020 to build more awareness about Steemit, hosting intro talks (100degrees) to get more people onboard.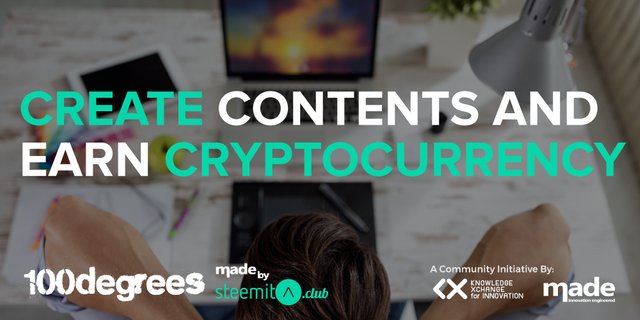 Recently, I've expanded to Thailand as well, and certainly realised the ecosystem in Asia is poised to leverage and benefit from Steemit. When I see the potential, though it can sometimes be scary, I'd grab every opportunity I can to spread the Steemit love all around.
And here's where you can come in too.
If you'd benefited from Steemit, and believe you are a good practitioner on the platform, I strongly suggest for you to run intro events in your local communities. Start small so you can iron out the kinks, but most importantly, you must be able to set a good example to the audience. Show that you are an exemplary Steemian - frequent content creation with above average quality, increase your reputation and Steem Power (if you can). The last point is crucial because by Powering Up, you are projecting the message that you are invested in the platform, and that will earn you trust and respect from the other players in the community. Who knows? You may even get delegation for your efforts.
You can check out our 100degrees events at steemitup.eventbrite.com, and provided that you've been an active and exemplary Steemian, we won't mind helping you out with the flow and content for your talk as well. I have to stress on the "exemplary" because over the past few months, many have approached us trying to monetise from the platform, such as profiting from ticket sales to Steemit related events, which I find distasteful. A true advocate of the platform will earn by being active on the platform, not by taking more Fiat. But that's my personal view. Feel free to disagree, just like how we will feel free to not lend support. :)
CONCLUSION
So as you can see, there are more than one way for you to 10x your Steemit success. Pick one that plays into your strengths and resources, and don't be afraid to explore outside your comfort zone. Be creative, think community, have a good vision, and you'll probably find yourself in an awesome position over the next few months. Yes, take it from me that it can be that fast, because you are sitting on a gold mine charged with nitro! The Steemit community is rapidly growing, and you're in the right position to be an early adopter.
Leave your legacy. Live your legacy.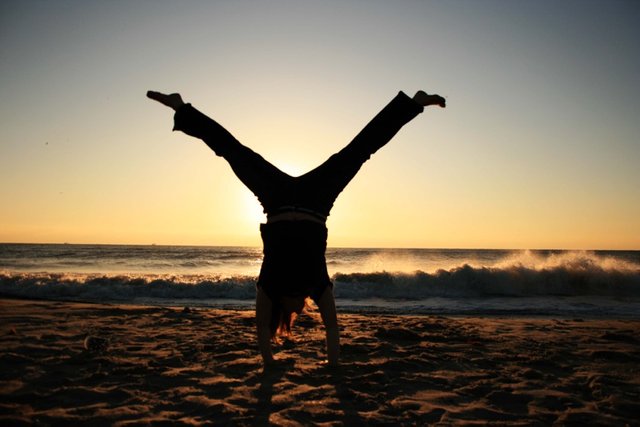 ---
Hi there! Thanks for stopping by. I mostly blog about Steemit Success Strategies, business, marketing, entrepreneurship, psychology, community and random thoughts.
Talking about Steemit Success Strategies, if you want to 10x your results on this platform, perhaps some of these guides will be able to help you.
At least once a month, I run Steemit community events and training workshops with my buddies at #teammalaysia too. Some examples are:
I'm also grateful to be part of #steemitbloggers , SmartSteem and the sndbox.


Animated Banner Created By @zord189

---
Wait, why's Mav posting on Steemit nowadays?
Well, unlike other blogging and social media platform, Steemit is the only platform that allows me to earn cryptocurrency when I engage with it. Yup, one Steem is about USD5, and you, too, can earn Steem Dollars every time you:
Create content (articles, blog posts, podcasts, videos, photos)
Upvote (like) other people contents
Comment on other people's posts
Have discussions, share opinions etc!
Yup, basically it's the very same thing you're doing on Facebook, Twitter, Instagram etc all along!
The only difference? For once you can earn a nice income on the side!
Sign up for a free Steemit account, and you can thank me by coming back and upvoting this article. And guess what, you will earn Steem too for doing that! #awesome