Today is the second day in October which is my absolute favorite month of the year for obvious reasons.
☠👻👽🕸🦇🕷👹🤖☠



We are back with round three of 'Gettin' to know you chit chat'. It seems that I have been tagged by @dfinney because maybe my first two Getting to know me posts sucked. So here we are ... maybe third time's the charm. And since it is October... the first thing I will share, yes again just cause I wanna... are some of the cool Halloween filters from Snapchat.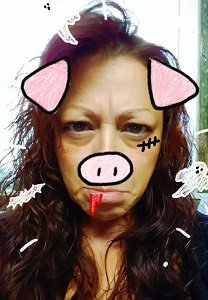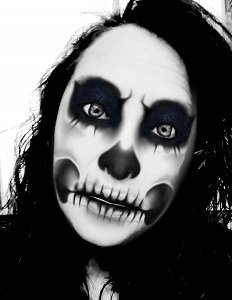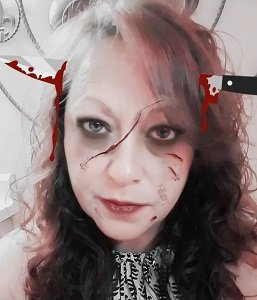 Back to the Challenge
@anomadsoul had a great idea for this challenge following the hard fork fiasco we all witnessed. Things seem to be getting back to normal but the challenge carries on and there's a chance to win some Steem! You can find the challenge HERE.
RULES
Only Steemians with more than 6 months in the platform or more than 100 posts made can join this challenge.
You can only include posts of your authorship.
Avoid crypto, politics and religious posts.
Think of this challenge as your Steem blogging "resume or CV"
Use the tag #gettoknowme
Have fun.

Here are the posts that I believe allow you to get to know me the best.
The Other 'Getting to Know Me' Posts (Don't Judge I'm still learning)
All Things Good and Bad Lend a Hand to Making Us Who We Are
Really Want to Know Me? Meet the Little Mousey that Lives In My Head
A Fiction Story Inspired by the Events in My Life - For The Different Monster
Culture, Food and Creepy Swamps... That's Where I Live and I Love It

So there you have it Steemians... A compilation of the posts that I have loved writing and I hope you have enjoyed getting to know me just a little better. And now comes the daunting task of tagging three Steemians who will hopefully accept this challenge and write their own 'Getting to Know Me' post. Since I'm a rule breaker, I will tag four of you. These are some awesome leaders of some awesome communities that I have had a pleasure of getting to know.
@dreemsteem
@penderis
@enginewitty
@shadowspub