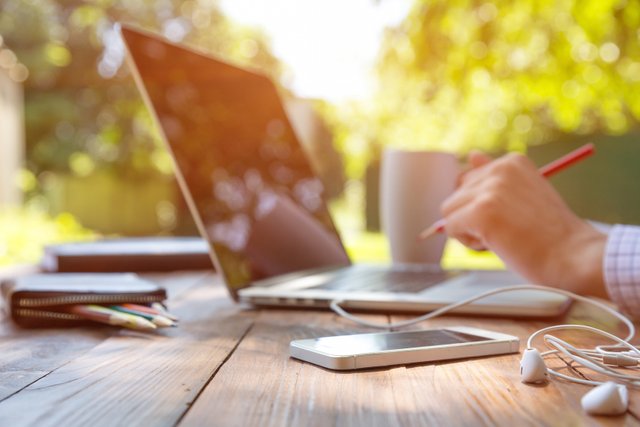 The birth, the high and the end. This pretty much sums up my first two months here on Steemit. I went from birth to high pretty fast. The big rewards were coming in, but I'm afraid I was completely delusional.
Before you yell at me, read and savor every bit of this piece please.
Don't get me wrong, I'm very grateful for the 'early big rewards', I got to pay the bills and some people got more money. It's win-win for everyone! Literally, 'come for the rewards and stay for the community'. Of course, I already got attached to the community after finding out that there are only a few genuine people who really read my content, and not only because they want to make money off my wealth. They are not the silent voters, they are the ones who are really engaging with you.
My advice to the new and very talented writers out there, don't fall for the high. It will only be up to a certain point, which is when you have already realized that you are staying for the community. That is the game, now deal with it. There's a business behind it. When the time comes that you are not making big money anymore, don't ever think that it is the quality of your blog, don't even think that you are not good enough. Because it is not you. It's not hit or miss, it's not the time either. I have been reading these comments from new writers lately, and I totally understand where they are coming from.
Apparently, very talented new writers are needed, to keep everyone's money safe in the digital box and to keep the balance. If you want to stay, then don't write for the money. You have to really love writing for that because you enjoy the community and having new friends.
The big rewards will only come at the beginning, especially if you are new and very talented. Unless you already managed to have the big guys follow you (just don't expect 100% upvote for your post's worth), you have big money to inject into the system or you are already part of 'the circle'. The reality is that the system favors the early adopters, people who have money to invest and those who are part of the small circle. You can make some money enough to make yourself happy someday when you persist or your followers/friends have already become whales. But it will still not change the fact that your sp is still lower and the others have more. It will only tempt you to keep up and inject some money.
Sorry to burst your bubble! I just don't want to read another comment of a writer who is getting frustrated.
Now, you can continue writing but lower your expectations. I hope that someday the User Interface or the platform's design will be improved for 'the bloggers who don't write for the money.' You know, having easy search, your own tags on your feed, archive, dates etc.
Now that I'm awakened, I couldn't care less about the issues around here anymore.
But you got me, yes I'm staying for the community! Well done! It's not rocket science to understand how things work. But I'm not going to write about success, crypto or positivity topics to keep the big guys inspired. Since I am not writing for the money - I will write whatever makes me happy. I am grateful that there is no censorship. I can be positive, realistic and cynical as hell. Simply because I will not write up to your expectations. I have my art and it won't make money. I will write because there are a few readers who take interest in what I write.
To everyone, here's my first advice. Something that I have learned in life (easier said than done, but through experience, you'll learn)
Don't get attached
Don't get attached to your earnings, don't get attached to your ideals, don't get attached to the platform, don't get attached to the illusion, don't get attached to your money, don't get attached to anything. Why? Here's the truth, the great EQUALIZER of all...
Nothing lasts! Yes, that's the harsh truth. You'll only know this when you've already lost something. Something big that broke your heart. It's easy to get attached to anything you have worked so hard for, but that is life!
New writers will leave, old writers will go, your crypto can be hacked, the platform can be dissolved, good things might end, some people will die, I will die and you too. When? I don't know, tomorrow, later, any minute. Who knows?
There are no guarantees to everything in life. The only thing that matters is what you do right now. So go out, get some life experiences, enjoy, have fun and help the others. In short - Get a life!
People will only remember you up to a certain point, especially if you have only spent your life protecting your status, your title, your wealth, your possessions. None of these will even matter in the end. People will move on.
So what's my final advice?
Enjoy it while it lasts.