Find&Reward: First Rewards Distribution
Intro
To those still unaware of what Find&Reward is, I will link here the first two posts about this little project of mine.
The first post introduces this Find&Reward's idea and try to gather some feedback and help from the community
The second one gives some more details about How it would work, and about the timings associated with it.
Now that you know what Find&Reward is about, the next thing to know is that, as announced in the second post, the time for the First Distribution has finally come!
---
Decide Who to Reward
As previously explained, the key point of this project is to reward those who, despite their work and commitment, have not received an adequate reward from the system itself.
Meet this prerequisite in deciding who to select for the first reward distribution was not an easy task, not at all.
Despite this fact makes it more difficult to identify eligible people (from a Find&Reward point of view), it is ultimately a really positive thing for steem:
A system that successfully rewards those who strive and work to improve the system itself, has definitely a huge advantage.
Some examples of developers successfully rewarded by the system:
...And many other people!
The mentioned people are invited to have their say, especially if you do not yet feel adequately rewarded.
---
Time to Reward
Despite the difficulties, I managed to select who, in my opinion, deserve the support for their work, and ultimately a bigger award than what they received from their ANN posts, updates and such.​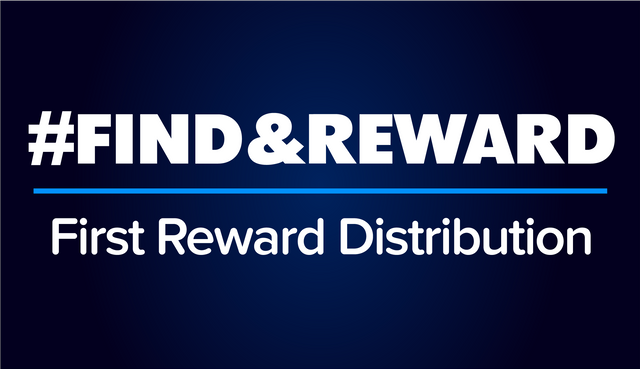 Congratulations to:
@fabien
As far as the distribution goes, I think I will use a 50/50 ratio between Steem and Steem Power.
The reason behind this is that I want to encourage a commitment to the long run first, but I also see the need of a liquid reward to support all those expenses that may prevent a developer to commit​ in the first place
---
Proofs
Here you go some proofs for the distribution: steemd links to the relevant transactions!
picokernel
fabien
---
Your Chance to Help Me!
Additions
*** The reward amount may increase with a successive distribution ***
​For this reason,​ I would like to know from @picokernel, @fabien, and the Whole Community what you think a fair reward should be, considered their respective work and future intentions.
Preview
I would also know what the Community thinks about @msutyler and his Steem Marketplace.
Should it Continue or Not?
*** He and his project may be on the next reward distribution if your feedbacks say so​! ***
---
Remember to vote for my witness if you want to support this project and see it keep going!