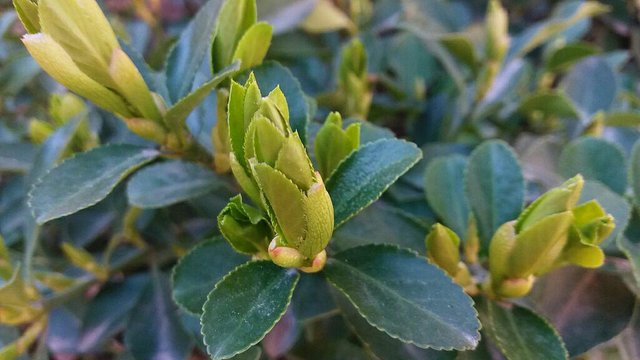 The Green Plant - Poem by sarahfaith Nwosu

The winter summer and rain will peck at it
wthout shelther, without shade
down from the savanna up to the mountains
nature's blossom still blossoms

like the quiet queen ant in a trap
it makes no sign to let loose
having found its way fromthe deapth of the soil
it will again find its way through this

though some tried to make hurt
that it would not cease its life
cycle to cycle, respiration is given
they touch the layers of earth
to destroy the gracious green

at one point and the next
there is disappearance upon earth
and now only the greencan continue survivor of life
Blessing the earth it came to do
minning the shine from the sun
passing the breeze from space to space

to be greatful to the green plant that we have its gain
now let the planting seasonbe the happiest moments
everyone a green plant
every home a green garden
for its prize has not been paid in full.
by sarahfaith Nwosu

★★★★★★★★★
you can check some of my previous posts here:

White Flowers... 🌼🍃
Our cloudy sky..
Strong girl..
My artwork..
This World Which Is Made of Our Love for Emptiness
Video of my artwork 💕
Quotes by Omar Khayyam..
You can never plan the future by the past. by Edmund Burke
hope..
Green...
Some quotes about God ❤️
Clouds..
My Garden at work ... 🌼🌻🌸🍃
My painting with colored pencils...
The Course Of Life, Time, And Events And The Process Of Change by Merlin Archivilla
video of my nephew's artwork ... Rubik's cube 💡
Grow..🍀
an old video of my artwork 😊😉
THANK YOU for your attention..
leave me a comment and tell me what is your opinion about my artwork!
It will make me happy to see your comments... :)
Enjoy your Life and Be Happy..