Dear Supporters,
Yesterday @SchoolForSDG4 received Cost Benefit Jr.™ Stories in Microeconomics by Stephanie Herman who is known as @Geke on steemit platform. On steemit, she mostly writes to promote GekeVenns (graphics that show the overlap of big business and big government). She donated the books for the slum children who are studying at @SchoolForSDG4.
Her Cost Benefit Jr.™: Stories in Microeconomics is a literature-based curriculum in microeconomics for young children. Students as young as eight can learn different concepts like supply & demand, opportunity cost, competition, unseen costs and benefits, budgeting, cost-benefit analysis and so on.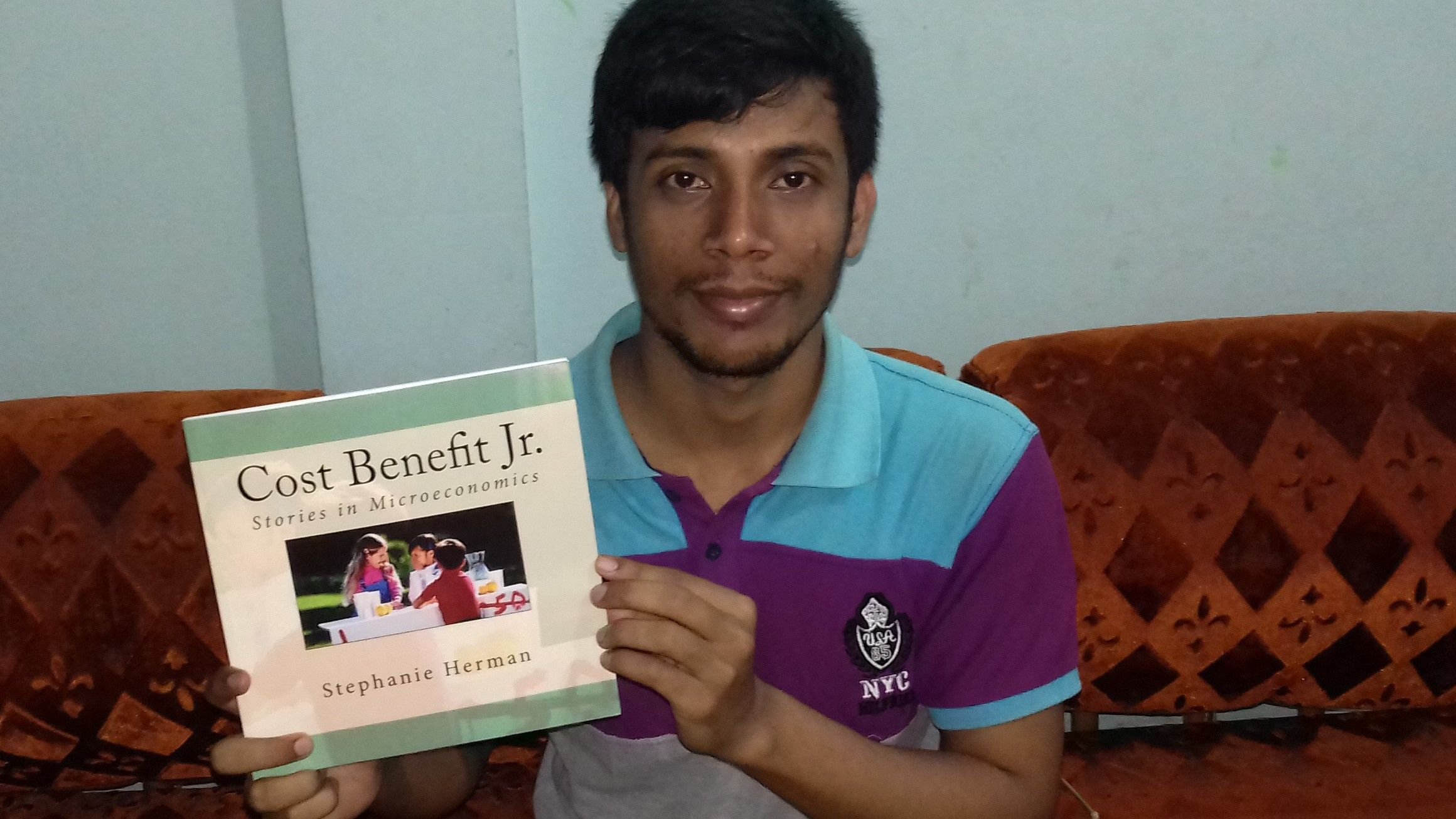 As the founder of @SchoolForSDG4, I welcome any kind of support to our children. @lindahas had a hangout with @geke around 2 months ago as @geke was a guest in Whaleshares Curation Show hosted by @nikflossus
@lindahas later talked with me and she asked me whether we can buy a book for our children. But @geke decided to donate the book. She made a post as a mean to raise fund for shipping cost. Her Cost Benefit Jr. donation to Bangladesh school helped @SchoolForSDG4 to get more visibility on steemit.
Why the book is important for the slum children in Bangladesh?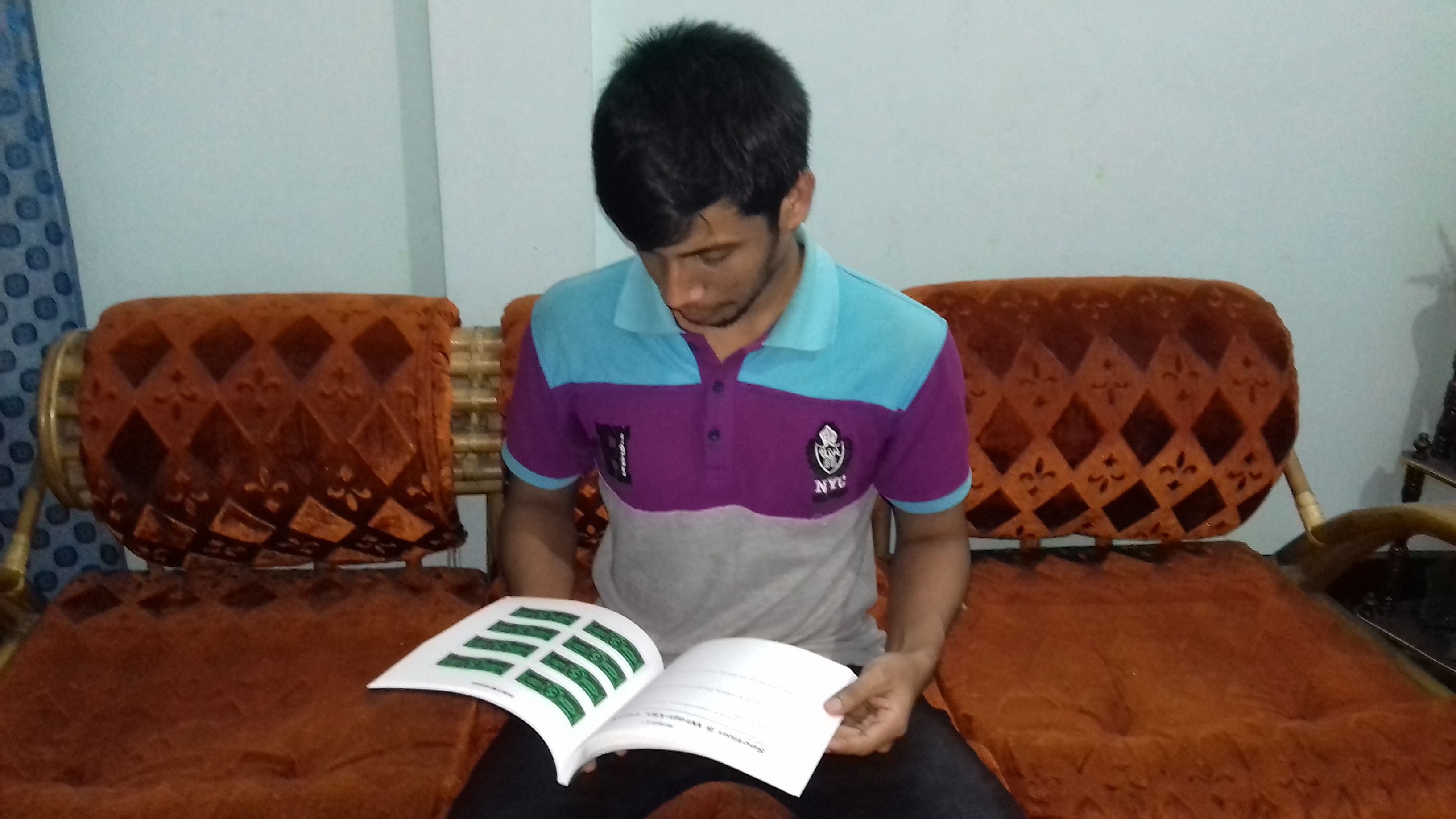 These children can be a entrepreneur one day or even at early age. Economics is something we implement in our everyday life. We follow economics theories practically. Children do the same their way. @geke wrote about some successful young entrepreneur which will help the kids to find way to solve issues in their real life. I remember a story of Ambani, the entrepreneurial video. It was a short film of a young investor who had no money but he could make good amount of money for his family and for his future bicycle.
I showed the video to children so they can think how to be entrepreneur even at young age. @geke wrote in the book about a game to find some items from around the house and store them for sell. These things we can do at school, we can ask them to bring some items from around school and store, let us know what things they want to sell.
On 22 July, 2016 : I was showing children of @SchoolForSDG4 how a boy became a entrepreneur.
To be a entrepreneur, children should be taught how to evaluate opportunity cost, the relationship between supply and demand, and how market works. Why demand decrease when we find available supply and why one should sell when when price is good. How to accept limitation and act from their position to make something beyond limitation. And why should they save money for any investment.
Here is a video You have seen children are watching in above at @SchoolForSDG4
Mukesh Dhirubhai Ambani is an Indian business magnate.
I hope the @Geke's Cost Benefit Jr.™: Stories in Microeconomics will help our children to get knowledge about economies and money management. How they can help their family even in decision making.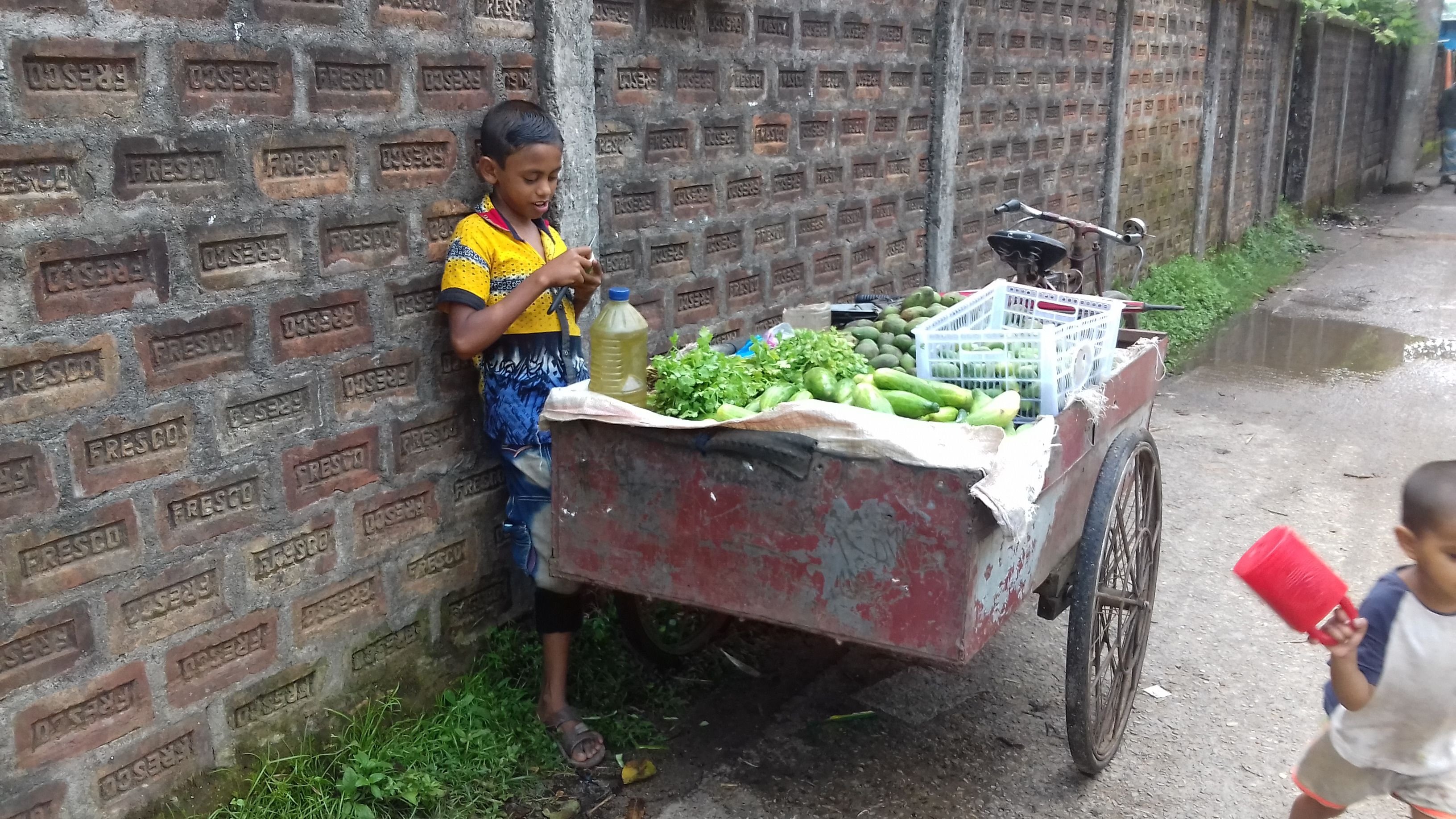 Meet Alal our young entrepreneur. He is doing business to help his father. Alal study at @SchoolForSDG4 for 2 years.
Knowledge of economics and how to manage money will improve their lives.
Read More about me and my projects
by
@Lindahas
by
@Pennsif
by
@Azizbd
by
@Azizbd
by
@Azizbd
by
@Azizbd
by
@Azizbd
by
@Azizbd
by
@WomenEmpowerment
by
@Azizbd
by
@Azizbd
by
@Azizbd
N.B: By upvoting this post you are supporting me @Azizbd personally, not my charity @SchoolForSDG4
Please contact me @Azizbd for any information https://steemit.chat/direct/azizbd .
---
Adsactly is a Autonomous Decentralized Society Acting Cooperatively to Leverage You.
|| Twitter || Discord || Steemit ||
---