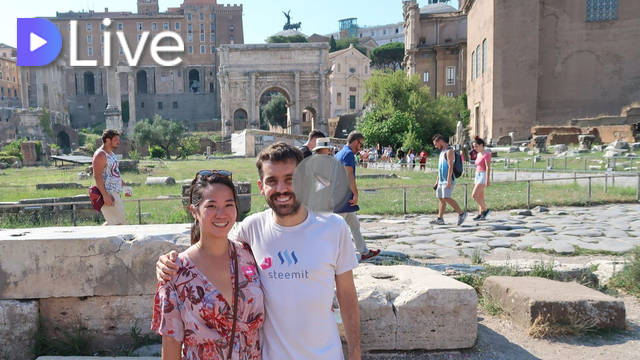 @karensuestudios and I were enjoying our last day in Rome. We both fell in love with this awesome city. There's so much to see!
I would really love to be back here one day! 7 days wasn't enough!
We're heading out to Nice in France so that should be really nice too!
Click on the image to join our live stream!
My Favorite Post
Some Of My Previous Posts
---
Understanding Steem
---
Chats
---
50% of the profit of this post will go to @karensuestudios!
Thank @skyleap for this awesome gif!
My live stream is at DLive