Cryptocurrencies Are Changing The World!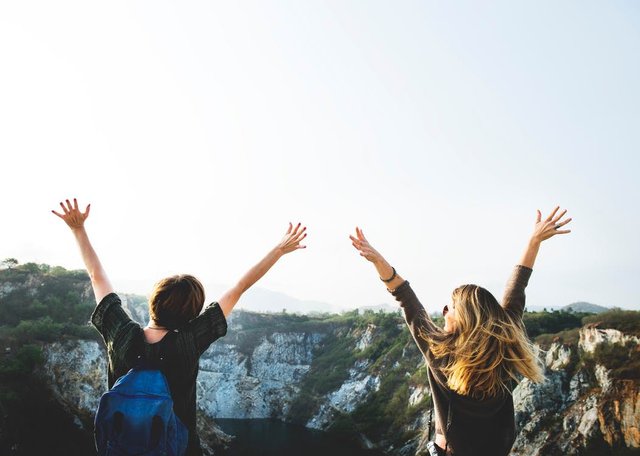 The total value of the world's money is $90,4 trillion. This post aims at enthusing, uplifting and helping people.
My name is Guillaume Cardinal. I learned about Bitcoin in the summer of 2011 and began investing in 2013.
The Cryptocurrency Revolution Explained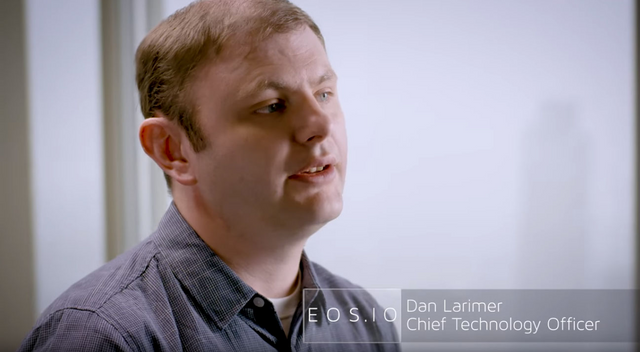 I highly recommend Dan Larimer's most recent talk: "Introduction to Blockchain: Daniel Larimer at Virginia Tech"
"My missions in the past decade has been to find free-market solutions for securing life, liberty, property, and justice for all. And what I mean by that is nonviolent, voluntary solutions for securing the things that matter the most to us, our liberties and freedom, our property rights and blockchain technology happens to be the most effective tool we've ever created for doing just that." @dantheman
Some Hard Economic Facts
Some cryptocurrencies have no transaction fees.
Total value of the world's money is $90,4 trillion (cia.gov)
USD's purchasing power is 5% what it was in 1913 (link)
Global Stock Market $73 trillion (link)
The world's gold $7.7 trillion
Bitcoin market cap $131 billion (link)
Cryptocurrencies market cap $346 billion (link)
Global Debt $215 trillion (link)
Global Real Estate $217 trillion (link)
Derivative Market, low end estimate, $544 trillion (link)
Stock of broad money per country (cia.gov)
Global GDP $80 trillion (link)
$5.1 trillion traded everyday on Forex Exchange (link)
List world largest public companies (forbes)
IPO raised $196 billion in 2017 (link)
ICO raised $5.6 billion in 2017 (link)
ICO raised $6.3 billion in 2018 first quarter (link)
Bitcoin transaction fees rough estimate 0.4-3.8% (link)
Bitcoin mining reward in the last 24h, $14 millions (link)
Venezuela's 2018 inflation 25,000%+ (link)
Zimbabwe's 2008 inflation 79.6 billion percent (link)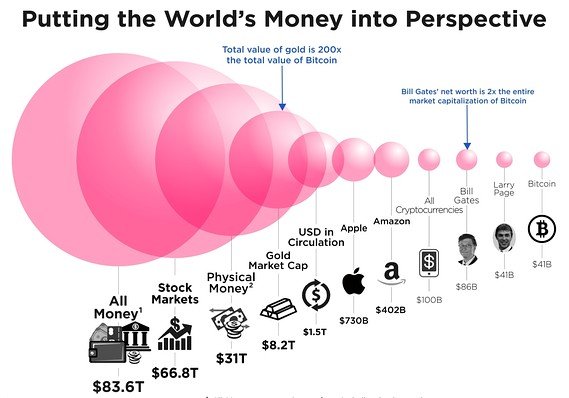 The 20 countries with the highest inflation rate in 2017 (compared to the previous year)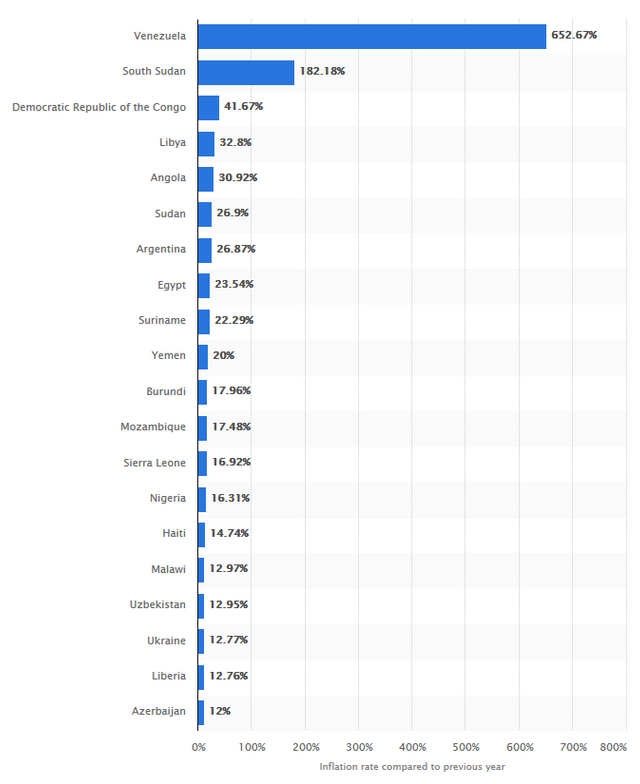 Largest IPOs worldwide as of March 2018 (in billion U.S. dollars)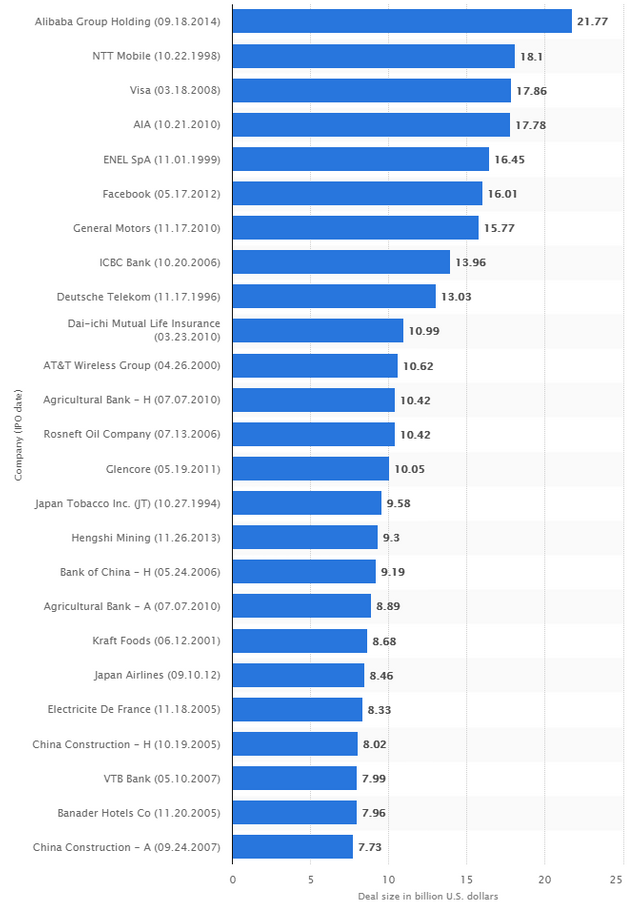 The State of the Token Market: A Year in Review & an Outlook for 2018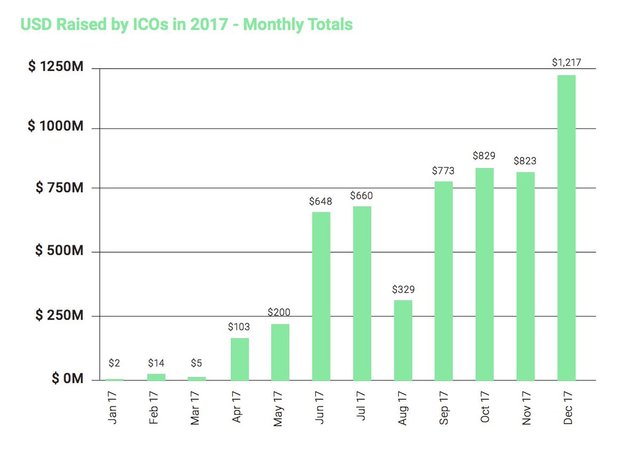 The Reality of America's Finances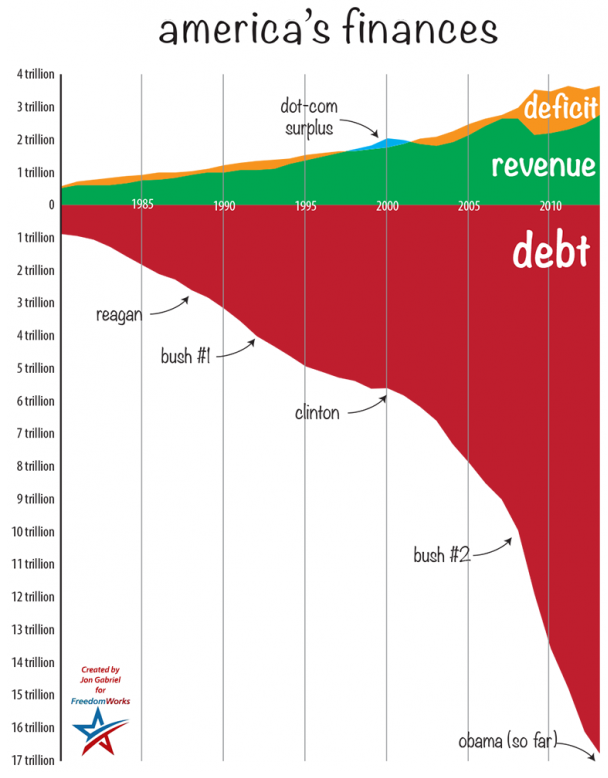 Projected Bitcoins Short Term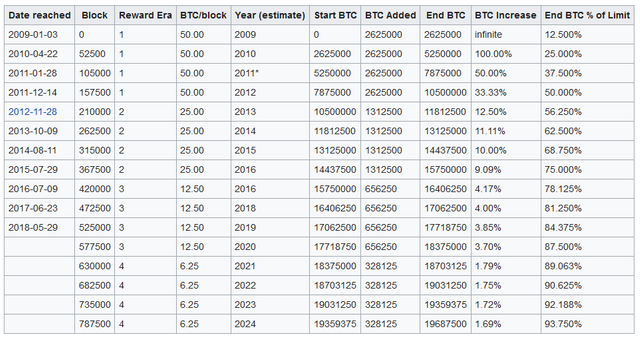 Bitcoin combined order book at $7,700 - (2018-06-07, 07:06:56)

Most Interesting Crypto News
---
---
---
---
The fund will be physically-backed, which means it will hold actual Bitcoin, and will be insured against loss or theft of the cryptocurrency, according to the firms.
---
Ripple will save the bank and its client from 40% to 70% in transaction costs and fees and the speed is overwhelming. A transaction takes about two minutes to complete, compared to the traditional SWIFT system which takes much longer.
---
I don't think that the current level of energy consumption is worrisome. We are only at 0.2-0.5 percent of the worldwide electricity consumption. Like Morgan Stanley researchers said in their reports cryptocurrency miners are currently just a "blip on the radar" for utilities"
---
---
---
Full interview here. Duber interesting!
---
---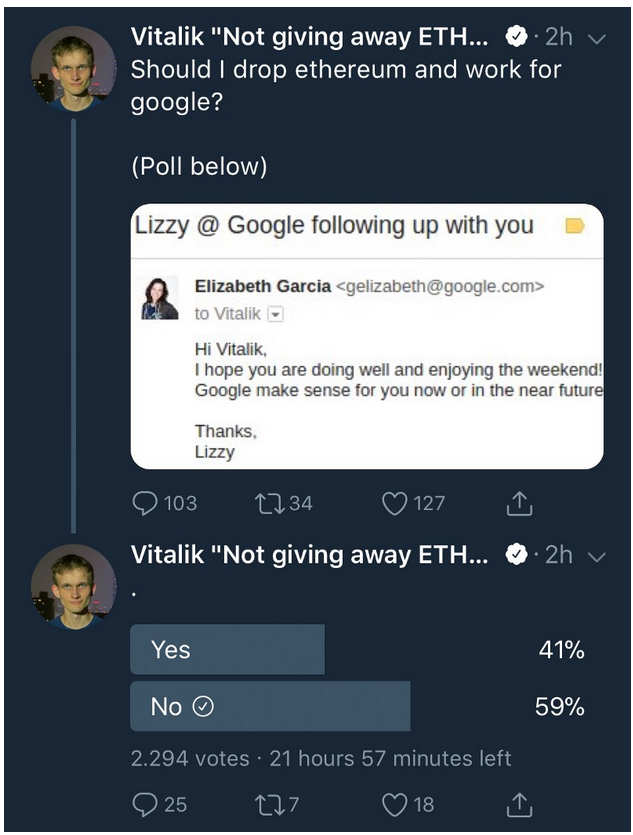 ---
Popular fears about the continued rise of quantum computing and its security implications for blockchain technology are misguided and blown out of proportion.
This is the professional opinion of Jeffrey Tucker, Editorial Director at the American Institute of Economic Research. Tucker is of the view that the fear of quantum computing as an existential threat to bitcoin and other blockchain applications is based on scare-mongering and ignorance.
---
Once the investigation was finished, the ZenCash team still found that there were two double-spent transactions. This meant that the hacker, whoever it was, was permitted to spend their 19,000 ZenCash two times, effectively doubling the worth of their ZenCash.
At current market values, the over 19,600 ZenCash which the hacker double-spent is worth around $558,000, not a figure to laugh at.
---
The actual app can be found here.
---
British company Juniper Research recently published a study which suggests that the use of blockchain technology by multinational companies is just a matter of time. Analysts report that nearly 6 out of 10 corporations are considering application of this technology or already in the process of developing corporate blockchain services.
Earlier, Cointelegraph reported that Microsoft and Amazon were considering the possibility of integrating blockchain technology into a number of their platform services. These are not the only cases where multinational corporations are making waves in the crypto space. For example, Huawei is loading its phones with a built-in Bitcoin wallet, Samsung revealed its plans to use blockchain for managing its global supply chain, and IBM has announced a partnership with Nestle, Unilever and Walmart to assist with identifying and preventing contaminated products from reaching consumers.
---
Bitcoin tumbling service Bestmixer has added a slew of new features designed to enhance anonymity. A triple-tier service provides varying levels of privacy, all geared around outsmarting the blockchain forensic tools deployed by companies such as Chainalysis.
---
With a sizeable reserve, Ripple is able to help Zover 75 partner banks settle inter-bank debts within seconds. The Ripple products have proved it only takes a few seconds to send through banks to help in humanitarian emergencies across the globe. It no longer makes sense to use the banking system to send aid to affected communities while it is faster through Ripple xRapid.
---
Santander has officially released OnePay FX app which means that millions of users that have put their trust into the Santander bank can now use this mobile application in order to send fast cross-border payments globally.
---
"[Digital token-based loans are] absolutely much better than the traditional ones," said Sachaknisay Sov, who used to borrow money from friends and local lenders. "It has a lower interest rate."
Previously, he paid at least 18 per cent interest for every penny he had borrowed. Now, he pays 5 per cent.
Other Interesting Crypto News
---
---
---
---
---
---
---
---
---
Depending on the study, as much as $20 trillion is hidden away from government tax farmers. However, loopholes are closing as lawmakers discover them, perhaps creating just the use case bitcoin needs to thrive in the near future.
---
The exchange in question here is DX. Exchange. According to its website, DX.Exchange is touted as the first complete crypto community that allows individuals as well as institutions to trade cryptos, purchase cryptos with fiat and then convert them back to fiat.
The exchange is built on the market-leading matching technology of NASDAQ. In a way, it also represents one of the world's biggest stock exchange's entry into the crypto market, however indirectly it is.
The exchange is scheduled for the release this month but the date for the same is not decided yet.
---
Dubbed 'Super Chain,' chief scientist at Baidu's blockchain division Xiao Wei revealed the protocol at a local conference over the weekend.
---
---
Very interesting talk by billionaire Brock Pierce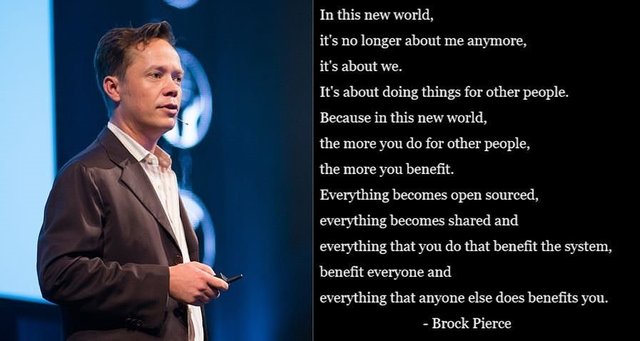 ---
"Money is backed by men with guns. Bitcoin is not, so why would this thing have any value?" Paul Krugman, Nobel Memorial Prize in Economic Sciences (Source)
---
My Best Post
Some Of My Previous Posts
---
Understanding Steem
---
Chats
---