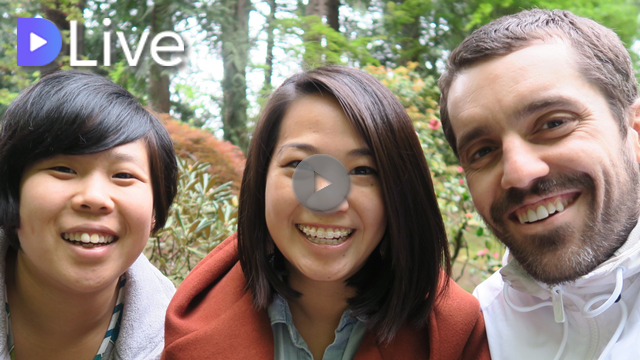 The garden's entree fee cost 15$ but because we're smart we were able to get in for free. It turns out their payment system wasn't working so they let us in for free which haven't anything to do with us being smart.
I guess they wish they were using cryptocurrencies. I haven't told them about that. @karensuestudios, @muffintuesday and I got in and enjoyed our free tour!
Crypto News!
---

This is a very interesting article with a very interesting accompanying video. In it, Dan Morehead, founder of Pantera Capital Management mention Augur going live soon as one of the exciting thing coming in the cryptocurrency space.
---

---

---

---

---
My Daily Routine
I've continue my daily morning routine of 48 pranayama breaths, followed by meditation and 20 minutes of writing not related to Steem but something akin to a diary, where I record my dream and write about my life on a more personal level. Today, I've also read from a book for 15 minutes which I'll try to add to my daily routine.
Running Daily
I've ran 14 km yesterday, and 13 km the day before, for a total over 100 km in the last 10 days. The last 2 days were reasonably challenging and I'm confident I'll be able to increase my volume up to 20 km a day in the next week. I have ran many weeks of more than 100 km in the past and up to a maximum of 140 km in a week.
Running A 10k Race Soon
I was looking to participate in a 10k race this weekend but that plan is probably going to fall through. I'll definitely be looking to run in an official 10k race as soon as possible to help me with the motivation and speed. 10k races are a great distance to improve on the longer more demanding one, like the half-marathon and marathon.
Motivating Others!
I also want to begin doing push-up, chin-up and dips daily. Writing about my objectives help me fulfill them. I would most probably not have ran 100 km if I hadn't told @aussieninja I would ran 100 km in the month of May for a challenge he launched here on Steem, so hopefully me writing about my training can help motivate other Steemians.
Entertainment
I watched a couple of @hodgetwins video this week. In particular, I've watched 3 compilations of the funniest moments of 2018. I've also watched their 7 most recent videos on cryptocurrencies. These can be found on their Steem account @hodgetwins. These guys are much funnier than I first realized. I'll probably continue watching their crypto videos and the compilation of the best moments.
Some Of My Previous Posts
---
My Best Post
---
Understanding Steem
---
Chats
---
50% of the profit of this post will go to @karensuestudios!
My video is at DLive