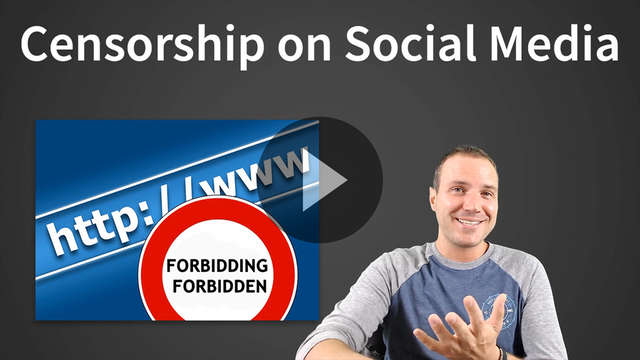 My Experience with Users Censoring Users on Facebook
Today I want to discuss censorship on social media and how it impacts the flow of information on certain platforms. I'm not referring to the censorship from the actual platforms themselves (Facebook Inc, Twitter Inc, etc.), but rather the end users. This seems to be one aspect of censorship most people don't talk about and I find it super interesting.
So follow along with today's video as I share with you a recent experience I had with Facebook. I'll explain how I feel Steemit is breeding a whole new generation of social media users. These are just my opinions, but I would love to hear your feedback!
Please note that I'm still learning how to operate OBS Studio, lol. I failed to switch scenes for the intro and the comment picking, but I did edit it for your viewing pleasure.
Visit @minnowfund to vote on your favorite candidate from this week!

Recent Posts