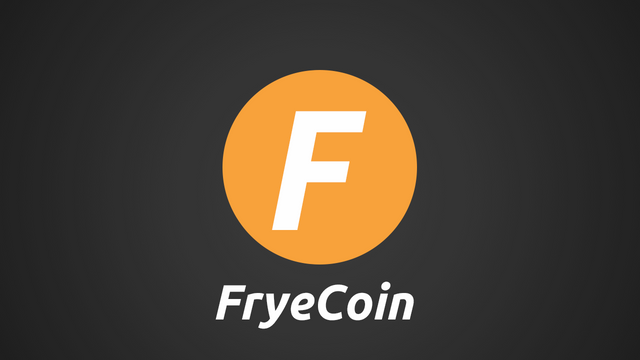 So What Inspired Me to Create a Coin?
What else do you do on a Saturday afternoon when it's 108 degrees outside? You create your own crypto currency, duh! LOL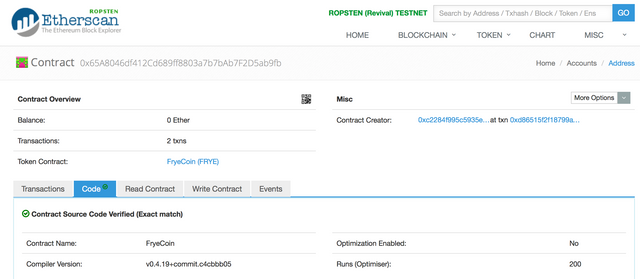 Now first off I must point out that the FRYE coin is not on the open market. It was created on the Ropsten Testnet where anybody can create their own ERC20 contract. If I wanted to, I could launch my coin on the live network but I would need to fork up some Ethereum to do so. And that's not something I'm ready to commit to just yet.
View the FryeCoin Contract here: https://ropsten.etherscan.io/address/0x65a8046df412cd689ff8803a7b7bab7f2d5ab9fb#code
In all honesty, I really just wanted to see how easy it was to create your own ERC20 token. With all of these new coins/tokens launching each week, I wanted to know how hard it would be for a scammer to create a crap coin and make gobs of money from would-be investors. And that's when I came across this tutorial by HashNode on how to launch your own ERC20 token. They even have tutorials showing you how to launch your own ICO and raise funds for your new coin!
---
How Hard Was It to Create a Coin?
I was amazed at how simple it was to write up the contract and launch the coin. Anybody with some Ethereum could literally launch their own coin/ICO into the real world. This was really exciting and also a little bit worrisome at the same time. It shows how careful we need to be when investing in crypto currencies. Because within 15 minutes I (a person with no crypto-programming experience) have my very own coin launched on the testnet.
All I had to do was copy the Solidity code and input a few details like the name of the coin, the price for the coin, the supply, the symbol (FRYE), decimal places, etc. and I was ready to compile the code and run it! That was it.
If you're at all interested in crypto and learning more about it, I'd recommend you follow the same tutorial yourself. It was fun, educational, and well.. it gave me something to do on a hot day here in Arizona lol.
Code Your Own ERC20 Token Here
---
What to Look Out For When Investing in Crypto
As I mentioned at the beginning of this post, I originally set out to learn what it would take to create a crap coin, shill it to the world, and run off with millions of dollars. Not that I want to do this, but because it has been done over and over again, and is why the US government is making it harder and harder for ICOs (Initial Coin Offerings) now. And by taking on this experiment I learned that it's super easy to complete step one - creating your coin. So then all you need is a website to launch your ICO and some willing participants.
Here are four main things I look for before investing money into a crypto:
The team behind the coin
A detailed whitepaper
The purpose or utility of the coin/blockchain
Reviews from well-known crypto sites
And this list could be expanded upon. But the bottom line is that you should do your due diligence before investing money into anything... period. I don't care if they say their coin is the best thing since the original Bitcoin. In fact, most of them do say that. But words are cheap. If you find a project that you really like, ask a crypto blogger you know to review it for you. They'll happily take video/blog ideas and it'll give you peace of mind.
Be careful and happy trading!

Recent Posts