Lesbian Zombies from Outer Space - Chapter 4 - Horror Comedy Motion Comic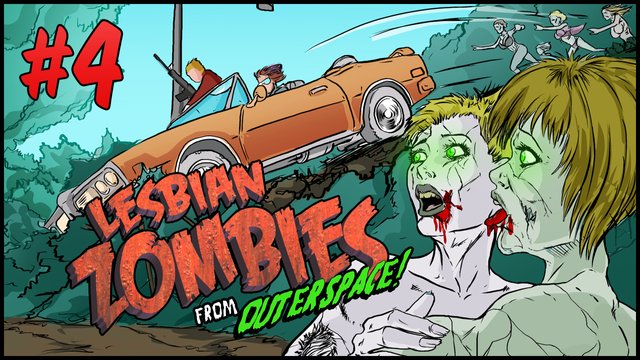 Watch the motion comic version of Chapter 4!
Teen sex comedy meets adult horror comic, Lesbian Zombies from Outer Space is a zombie farce where a flawed male sexual fantasy becomes a nightmare. The horror comedy motion comic will be released in seven chapters, so give me a follow to find out when the next chapter gets published!
Chapter 4: After fleeing a church overrun with lesbian zombie nuns, Ace and Gwen liberated a car to escape town. Unfortunately, it ran out of gas moments later. Stuck once more, they find a man who has concocted the perfect plan to stop the lesbian zombie invasion. Then again, he may just be a raving pervert. More important, Ace discovers what happened to his precious videotapes…
-- MATURE CONTENT --
Need to get caught up on the story? Find all of Chapter 1 HERE, Chapter 2 HERE, and Chapter 3 HERE.
Here are links to all the posts with pages from the issue:

PAGES 81-82 | PAGES 83-84 | PAGES 85-87
PAGES 88-89 | PAGES 91-93 | PAGES 94-95
PAGES 48-50 | PAGES 96-98 | PAGES 99-101 | PAGES 102-104
And here's a look at the covers for the issue: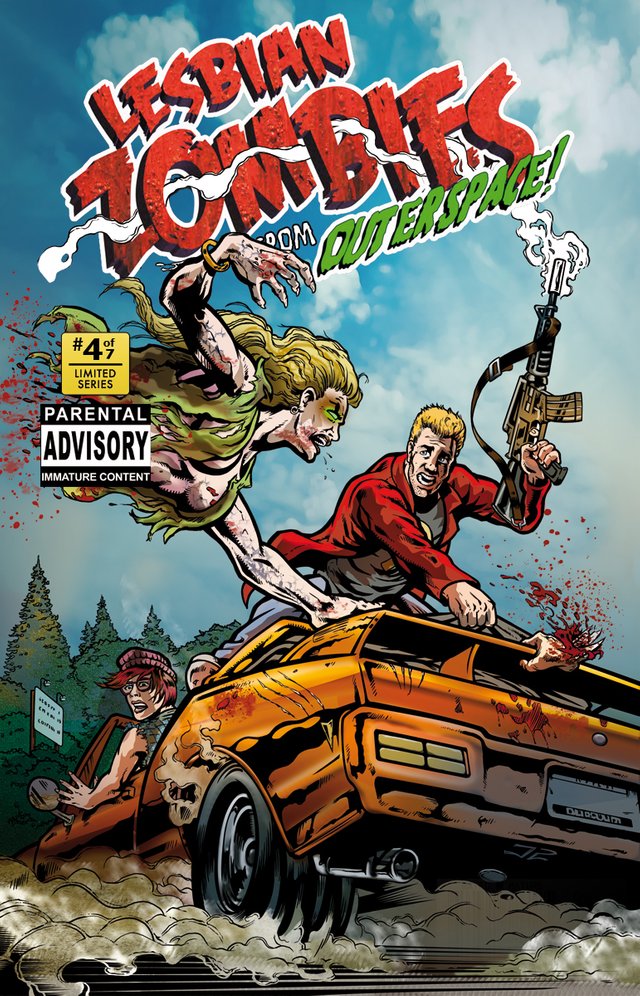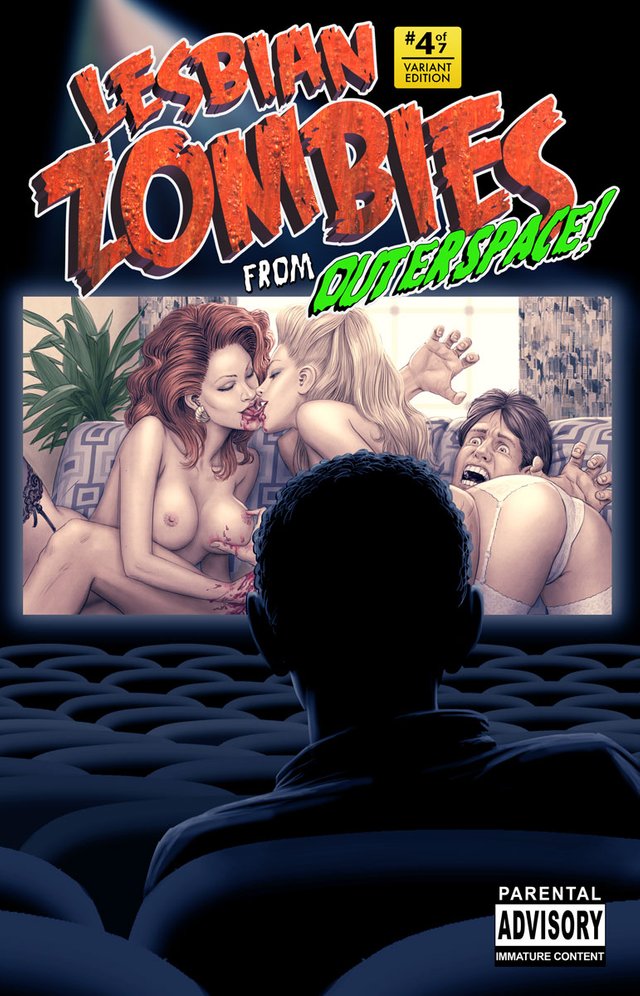 Thanks for reading!
---
Like what you see? Follow for more sexy undead content! @jpgaltmiller
UP-VOTE -- RESTEEM -- FOLLOW
---
CREDITS
Voice Actors
Ace Johnson - Jave Galt-Miller
Gwen Moffett - Katabelle
Narrator - Liquid Lettuce
Mr. Hagerty / The Professor - Jazz Walker
Detective Kearnes - Kyle Lam
Steve: Terrance Nicholson
Larry: Kyle Brauch
Want to download the book?
Grab it HERE!
Or if Comixology is your thing, you'll find it HERE.