Lesbian Zombies from Outer Space - Pages 88-90 - Horror Comedy Graphic Novel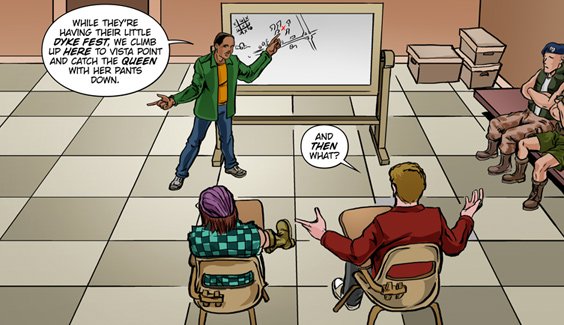 The Professor lays out his plan to defeat the lesbian zombies...
Sometimes when Hot Girls make out: IT'S EVIL! What happens when a flawed male sexual fantasy becomes a nightmare? The funniest zombie apocalypse you've ever seen!
Lesbian Zombies from Outer Space
Previously: Once again blocked from a clean escape from town, Ace and Gwen are led to their local high school to meet the self-proclaimed "Professor". And he has some strange ideas about ending the lesbian zombie apocalypse...
Need to get caught up on the story? Find all of Chapter 1 HERE, Chapter 2 HERE, and Chapter 3 HERE.
---
Page 88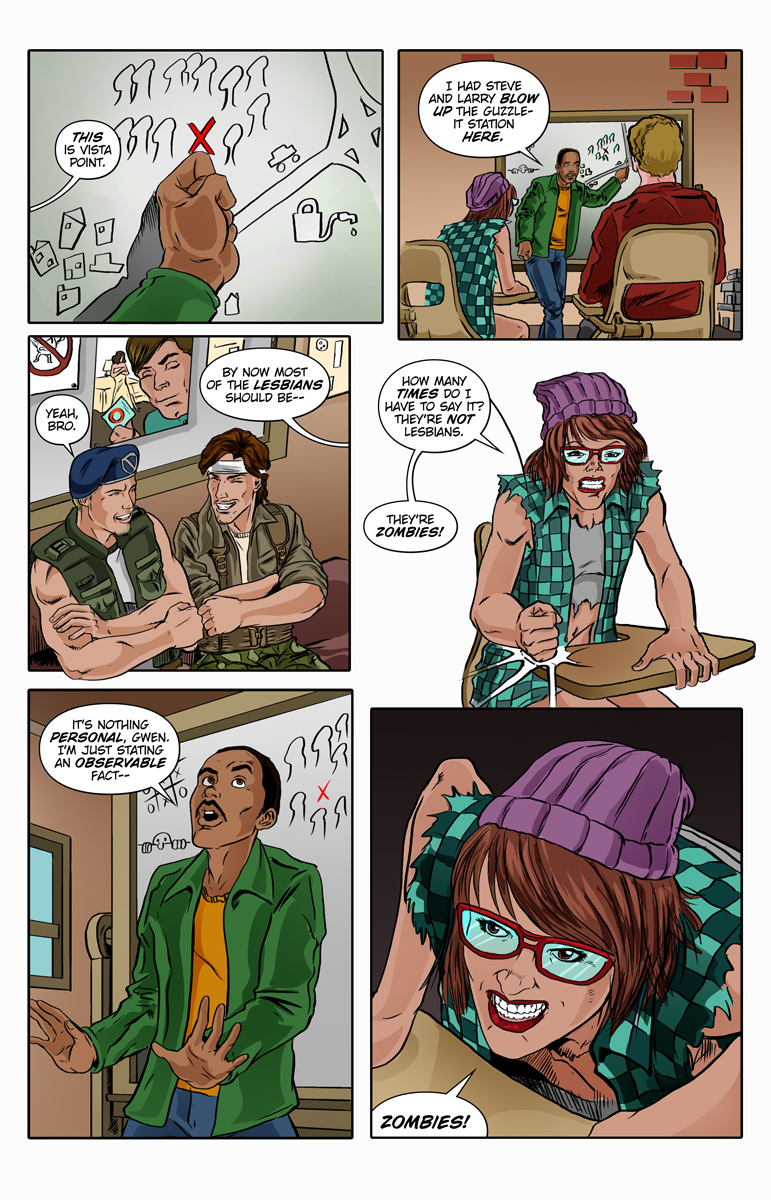 Page 89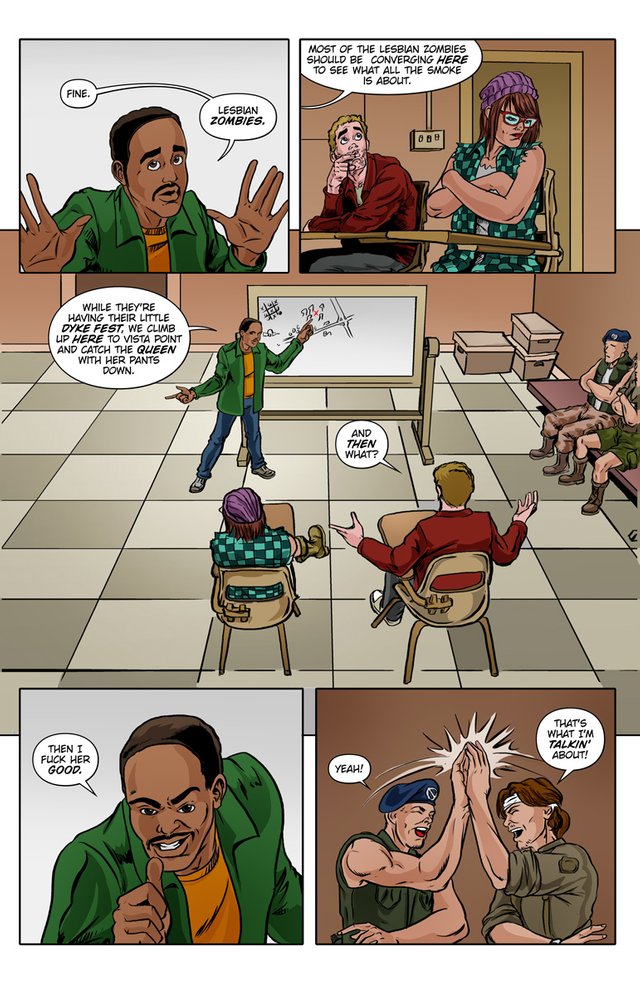 Page 90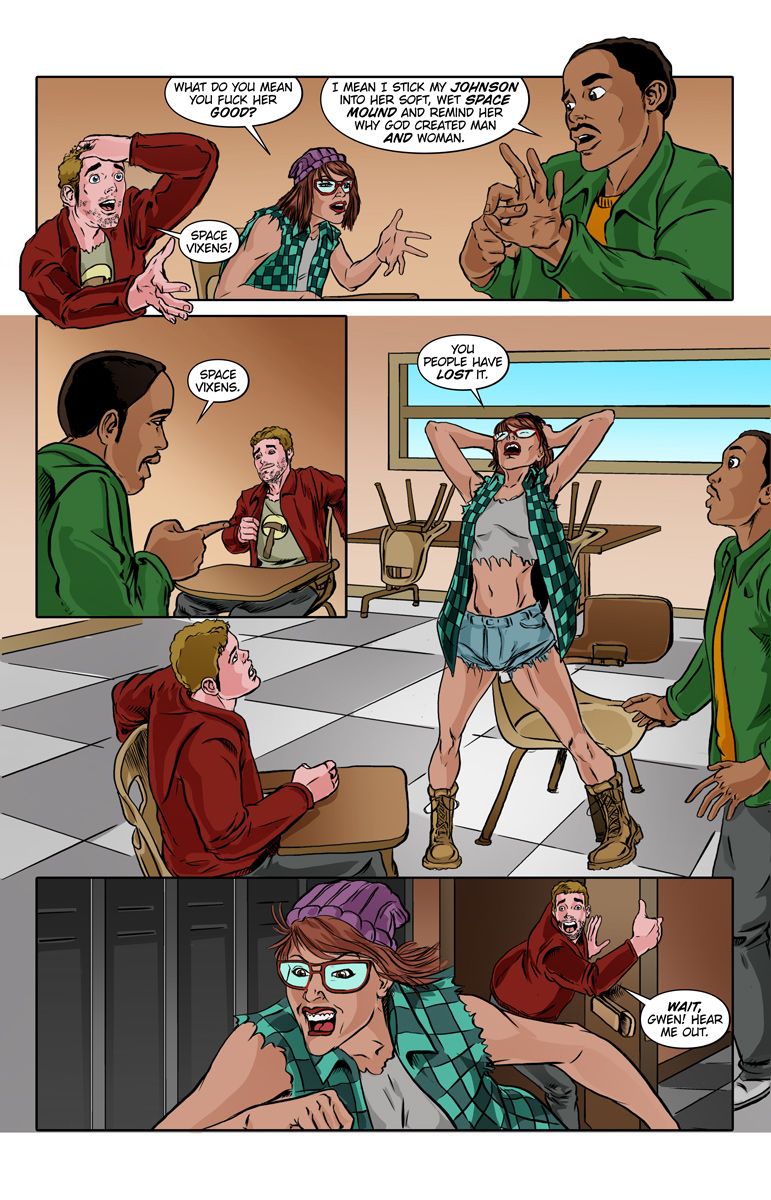 Oh, Gwen, you just don't understand...
I have to say, this is one of my favorite scenes. I hope the climax of the Professor's plan was as big a surprise for the reader as it was for Gwen.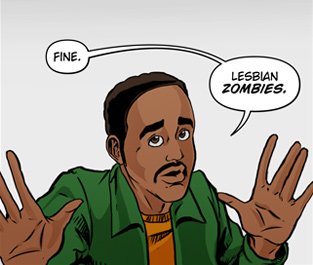 And they finally get a name...
---
Here's a look at another page as it developed. I really like Wayne's choices here. If you look at what I wrote in the script for Ace's expression, and what Wayne actually did, his is much funnier. Wayne went with a meta semi-recognition that Hagerty just referred to the title of the book. Perfect way to go. And panel one, after some discussion, Hagerty's hands up in surrender work really well too. Take a look: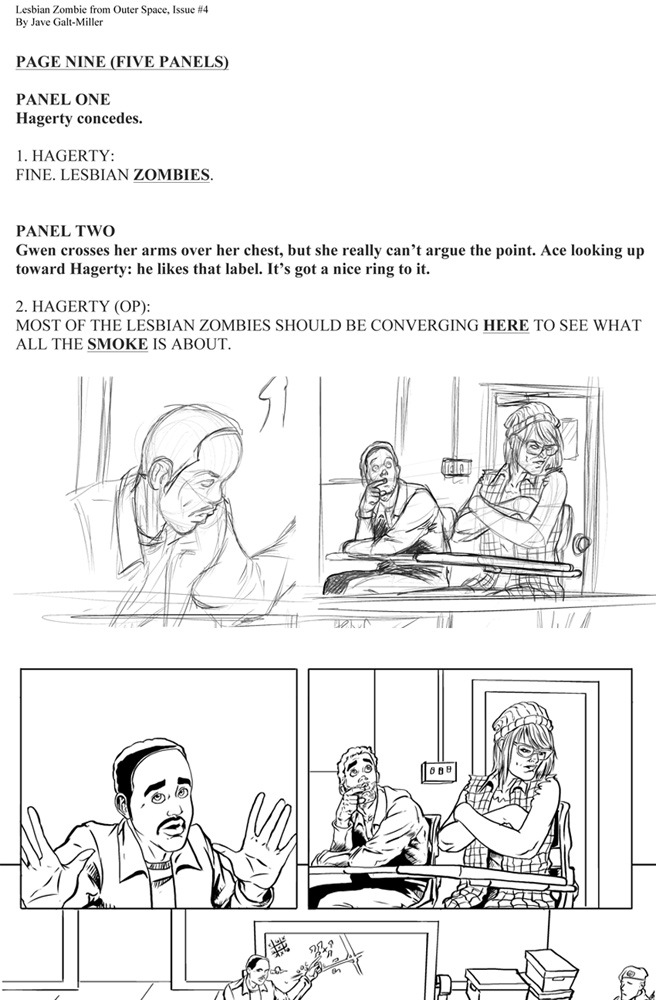 Thanks for reading, and if you want to see more, your upvotes are appreciated!
---
Like what you see? Follow for more sexy undead content! @jpgaltmiller
UP-VOTE -- RESTEEM -- FOLLOW
---
CREDITS
---


---
Recent posts: