Lesbian Zombies from Outer Space - Pages 102-104 - Last pages of Chapter 4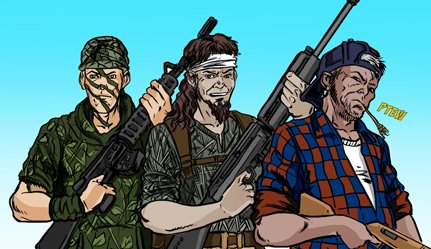 These guys look straight-up hillbilly...
Sometimes when Hot Girls make out: IT'S EVIL! What happens when a flawed male sexual fantasy becomes a nightmare? The funniest zombie apocalypse you've ever seen!
Lesbian Zombies from Outer Space
Previously: Ace and Gwen almost fell victim to the lesbian zombies' roadblock, but Detective Kearnes saved the day with some serious firepower. But there's something funny about these guys...
Need to get caught up on the story? Find all of Chapter 1 HERE, Chapter 2 HERE, and Chapter 3 HERE.
---
Page 102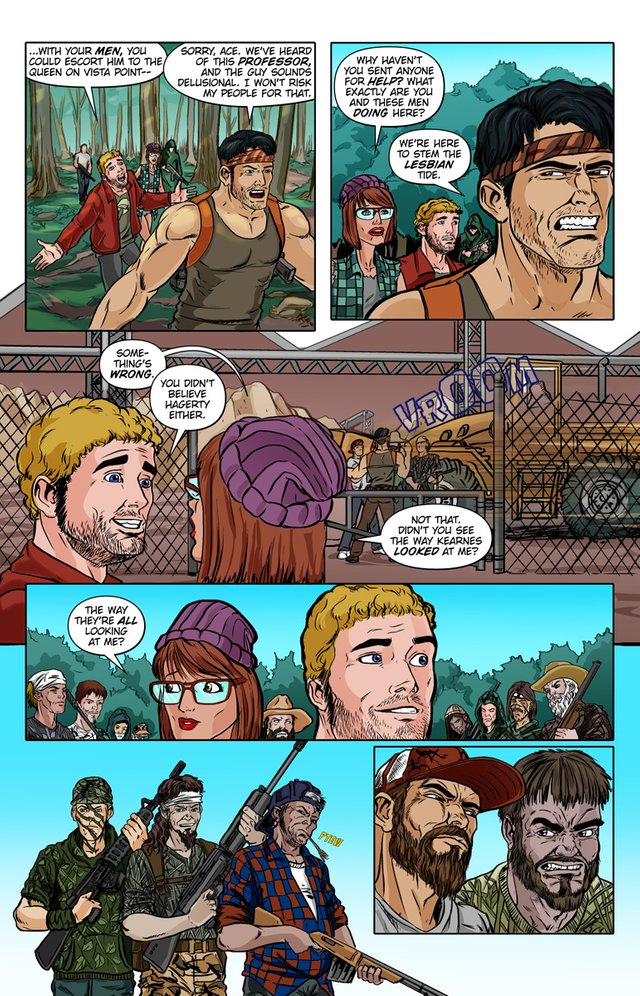 Page 103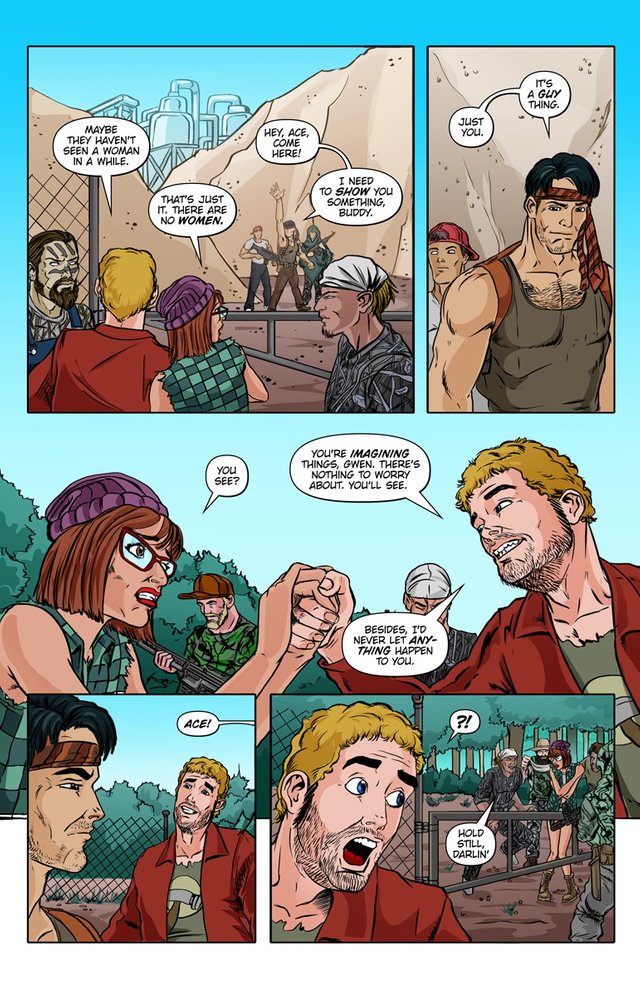 Page 104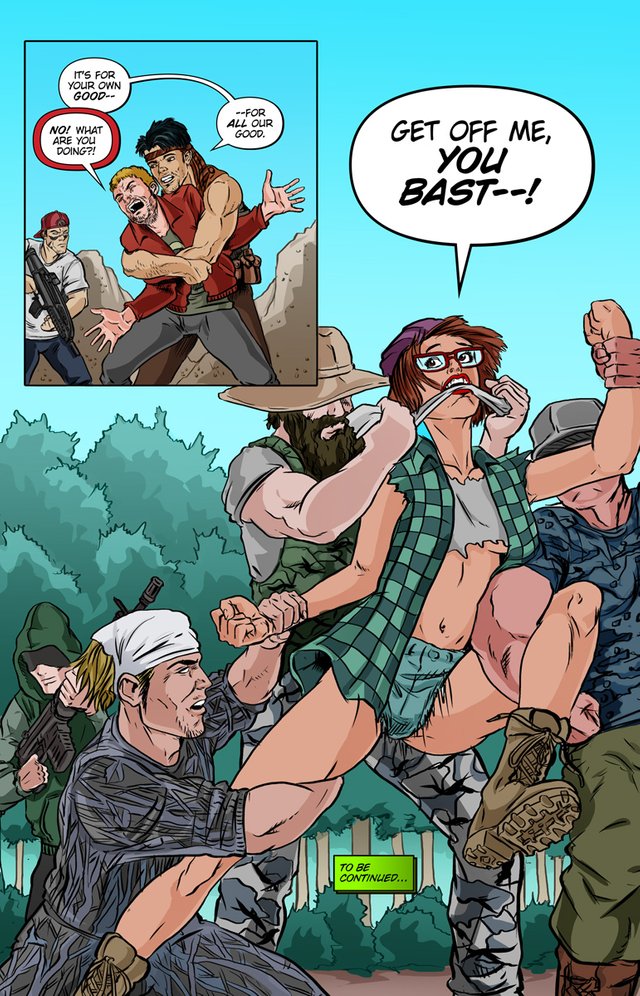 Oh no! Looks like there's more danger out there than just the lesbian zombies. It seems that not everyone has figured out how to distinguish between zombies and lesbians. Tune in next chapter to see what happens!

Just because you're paranoid, it doesn't mean you're wrong...
---
Here's a look at another page as it comes together: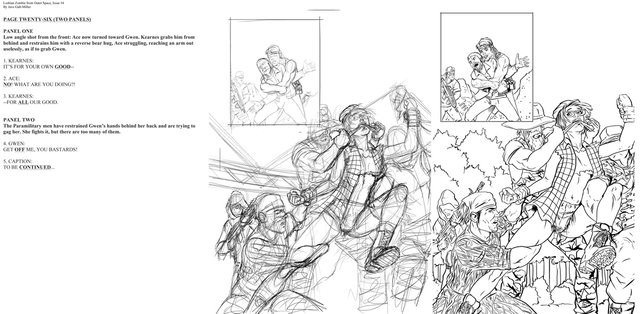 Thanks for reading, and if you want to see more, your upvotes are appreciated!
---
Like what you see? Follow for more sexy undead content! @jpgaltmiller
UP-VOTE -- RESTEEM -- FOLLOW
---
CREDITS
---


---
Recent posts: