Lesbian Zombies from Outer Space - Pages 99-101 - Horror Comedy Graphic Novel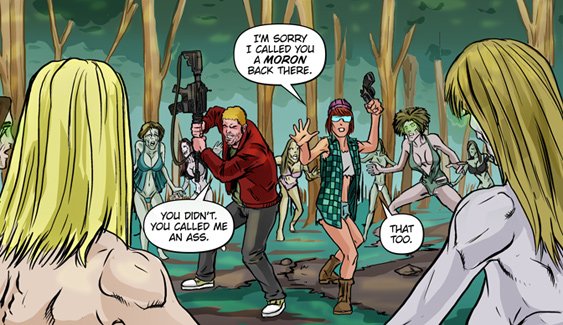 How will our heroes get out of this one?!
Sometimes when Hot Girls make out: IT'S EVIL! What happens when a flawed male sexual fantasy becomes a nightmare? The funniest zombie apocalypse you've ever seen!
Lesbian Zombies from Outer Space
Previously: The lesbian zombies created a road block on the highway! Realizing it too soon, Gwen attempts to turn and escape the trap, but she loses control of the car, and then --
Need to get caught up on the story? Find all of Chapter 1 HERE, Chapter 2 HERE, and Chapter 3 HERE.
---
Page 99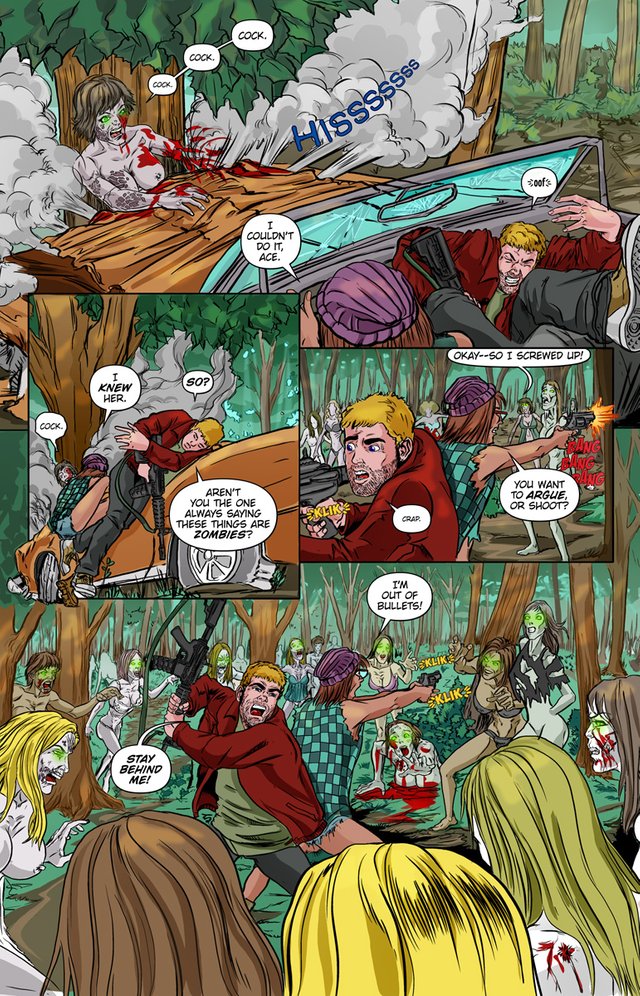 Page 100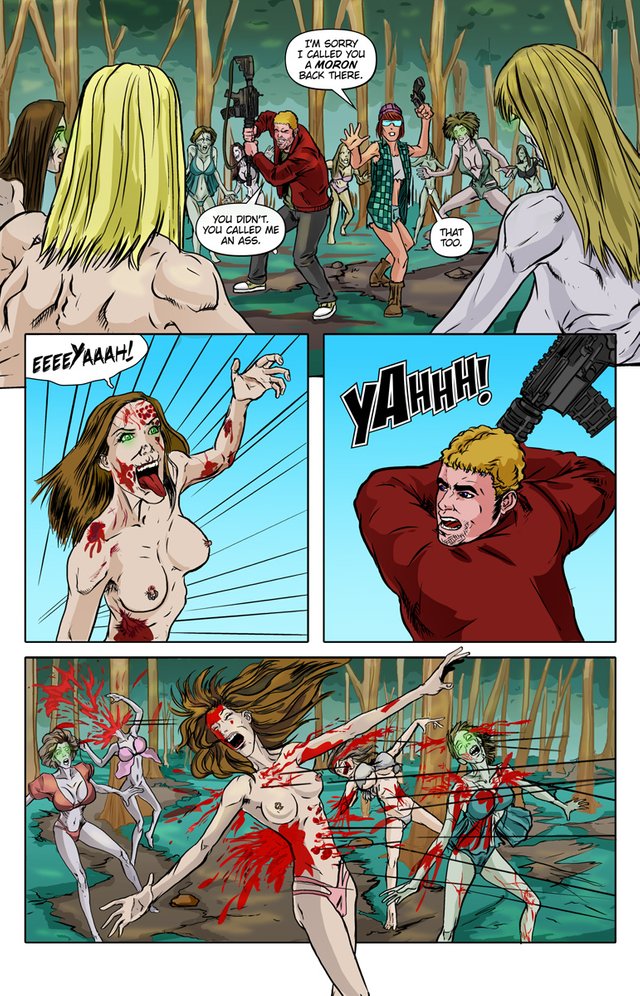 Page 101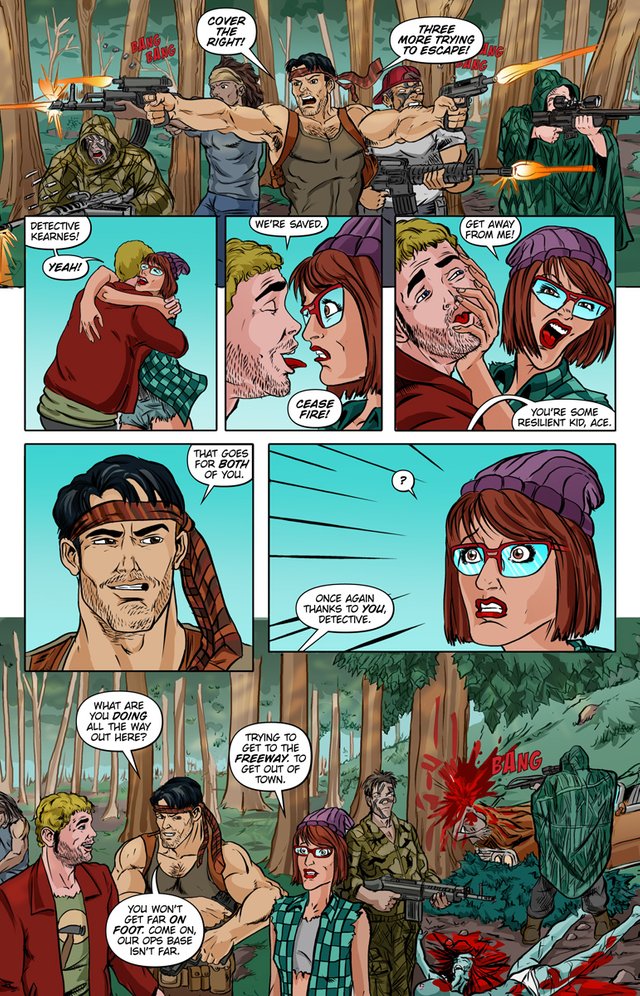 What?! Kearnes escaped the church, and it looks like he's amassed quite the well-armed posse. I'm sure everything is going to be all right now. (Though Kearnes did give Gwen an odd look...)

Kearnes is back, more heroic than ever!
---
This set of pages had a lot of development. We ended up adding panels and expanding pages from what I wrote in the original script. I think it worked out pretty well. Here's look at the evolution: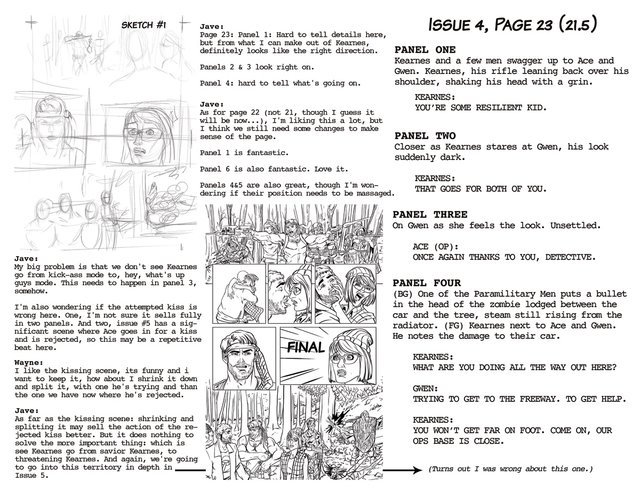 Thanks for reading, and if you want to see more, your upvotes are appreciated!
---
Like what you see? Follow for more sexy undead content! @jpgaltmiller
UP-VOTE -- RESTEEM -- FOLLOW
---
CREDITS
---


---
Recent posts: