Lesbian Zombies from Outer Space - Chapter 3 - Horror Comedy Motion Comic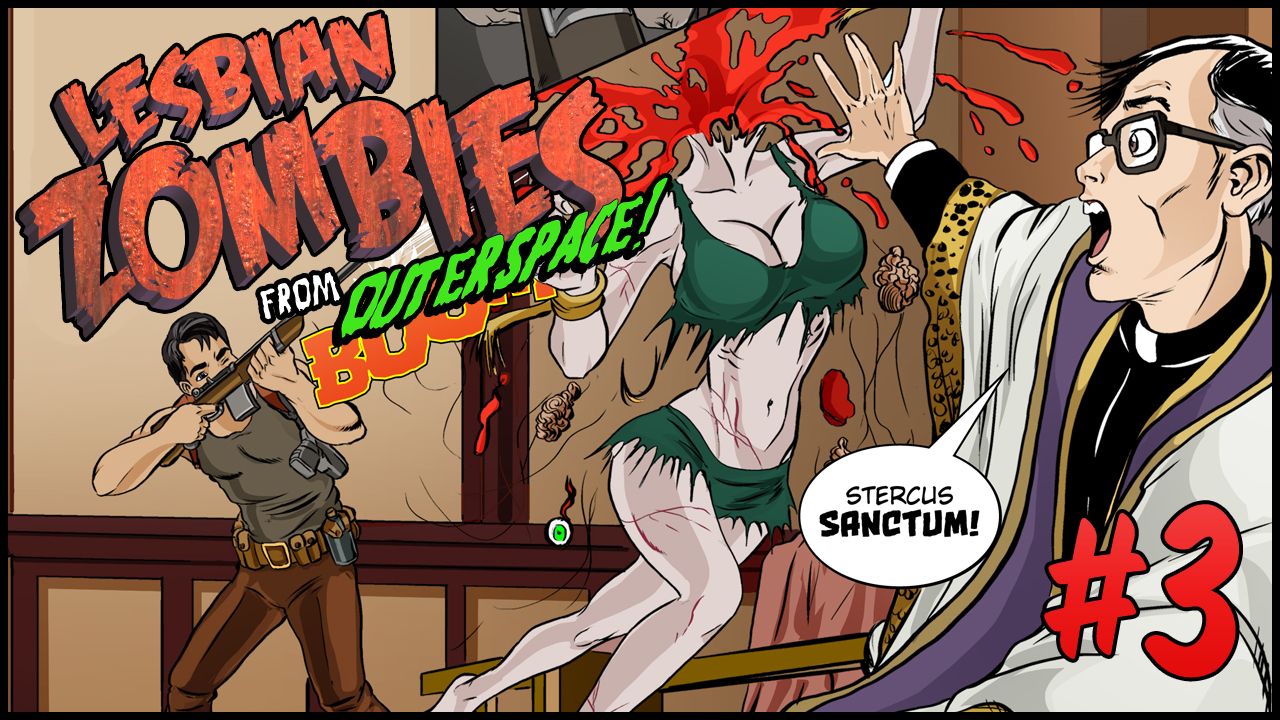 Watch the motion comic version of Chapter 3!
Teen sex comedy meets adult horror comic, Lesbian Zombies from Outer Space is a zombie farce where a flawed male sexual fantasy becomes a nightmare. The horror comedy motion comic will be released in seven chapters, so give me a follow to find out when the next chapter gets published!
Chapter 3: Upon the grim realization that Ace's precious Captain Hammer videotapes are missing, and that their vehicle has been destroyed by irrationally destructive lesbian zombies, Ace and Gwen seek shelter for the night in a Catholic church. But is it really wise to shack up in a building full of nuns in the midst of a lesbian zombie apocalypse? Watch the video to find out!
Need to get caught up on the story? Find the motion comics for Chapter 1 HERE and Chapter 2 HERE.
I'm sorry, but DTube just doesn't work too well for me. It's a pain to do the upload, and it hasn't really gotten much of a response with other posts. So instead, you can look at the censored video here on YouTube (no naked zombies):
Or you can check out the uncensored version on Vimeo (beware of Naked Undead Boobs):