Lesbian Zombies from Outer Space - Pages 91-93 - Horror Comedy Graphic Novel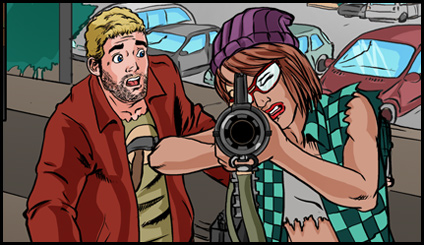 Gwen decides to go her own way...
Sometimes when Hot Girls make out: IT'S EVIL! What happens when a flawed male sexual fantasy becomes a nightmare? The funniest zombie apocalypse you've ever seen!
Lesbian Zombies from Outer Space
Previously: The Professor laid out his plan to defeat the lesbian zombies (inspired by 80s porn), and Gwen walked out in exasperation...
Need to get caught up on the story? Find all of Chapter 1 HERE, Chapter 2 HERE, and Chapter 3 HERE.
---
Page 91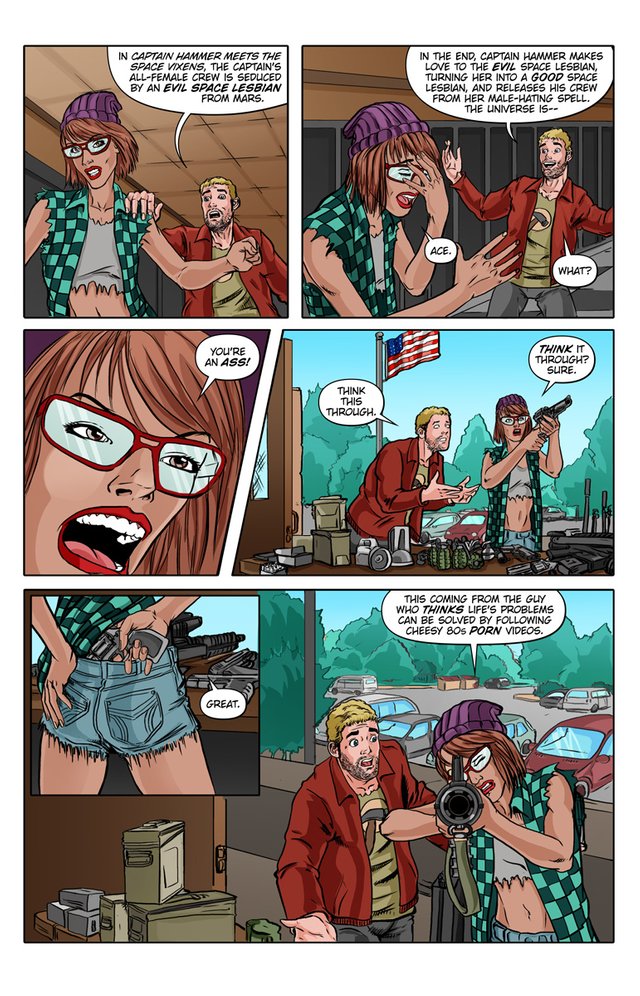 Page 92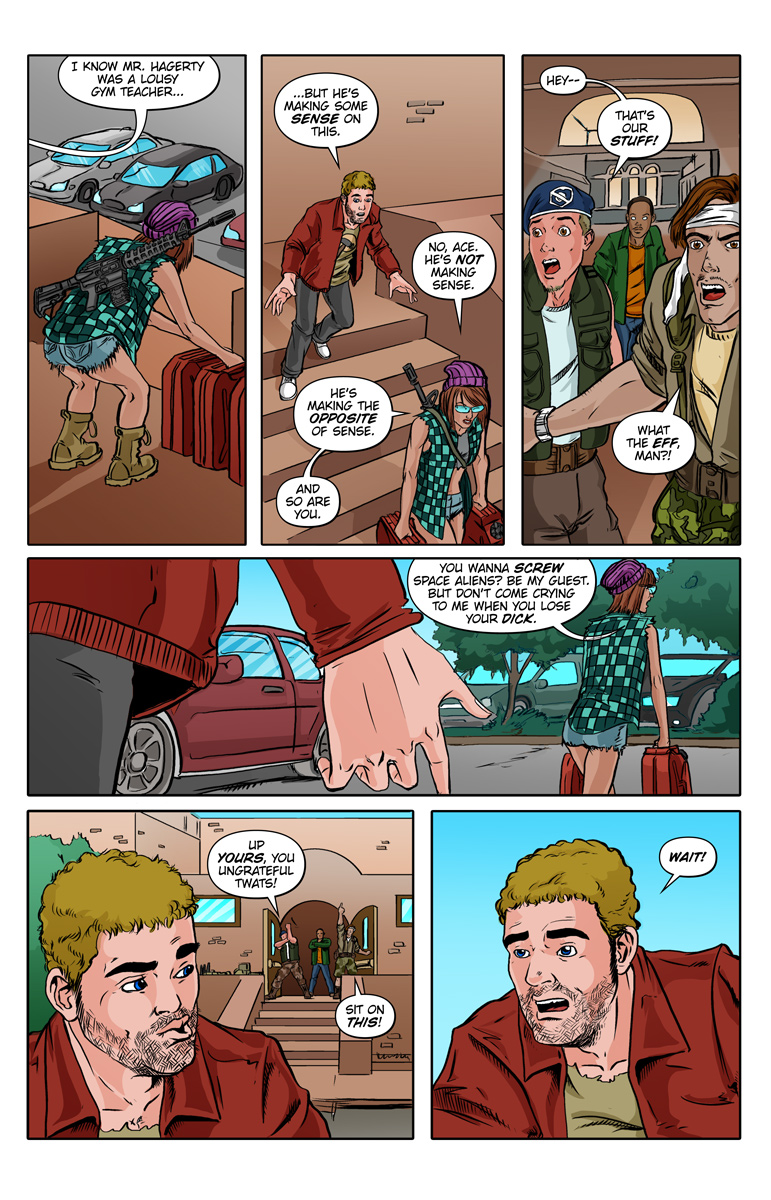 Page 93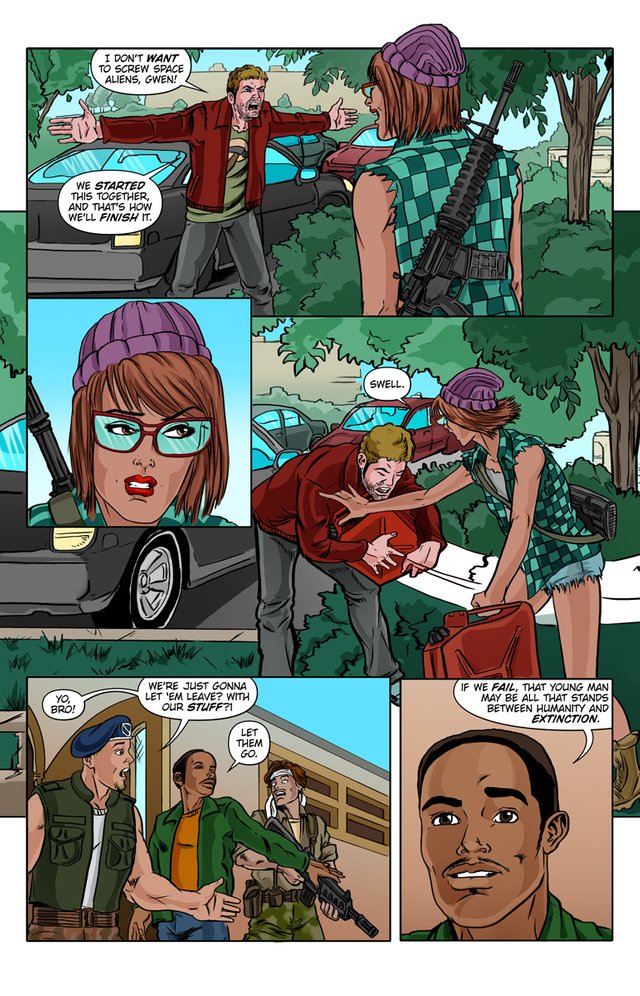 For humanity's sake, I hope Hagerty is wrong...
It's good to see Gwen finally taking the lead. They may just get out of this town yet!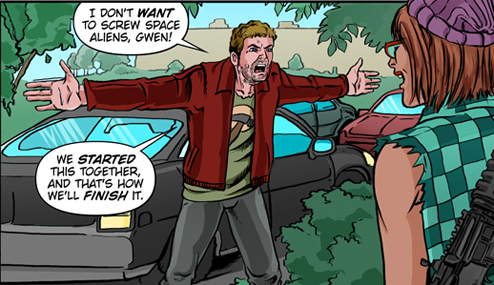 I think Ace has chosen wisely on this one...
---
Here's a look at another page as it evolved. Another good example of how words in the script don't necessarily map into images the way I expected, and how Wayne and I fixed it through some back-and-forth. Take a look: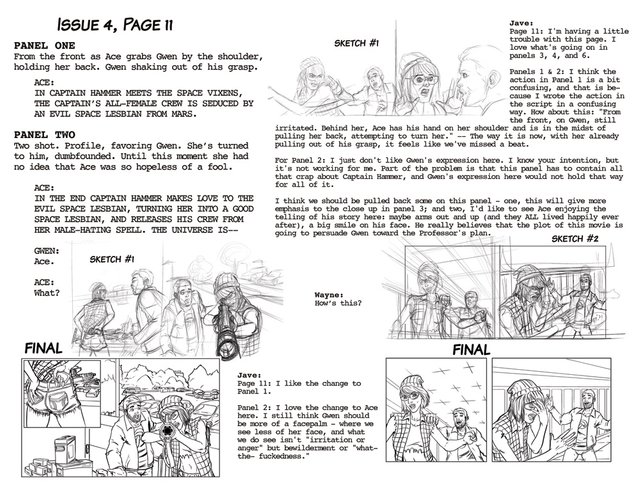 Thanks for reading, and if you want to see more, your upvotes are appreciated!
---
Like what you see? Follow for more sexy undead content! @jpgaltmiller
UP-VOTE -- RESTEEM -- FOLLOW
---
CREDITS
---


---
Recent posts: