Welcome Back to the Weekly Recap
With Steem Monsters heating up we want to remind everyone that we have a guild and are looking to recruit as many players as possible. We can share strategy and maybe even some cards between each other. But most importantly once guild battles start we want a strong team so we can get get some loot to share! Anyone who would like to take any sort of lead postition is more than welcome and can even make a little Liquid Steem from posting on our account about it. Contact us in our discord server to let us know if you'd like to get involved.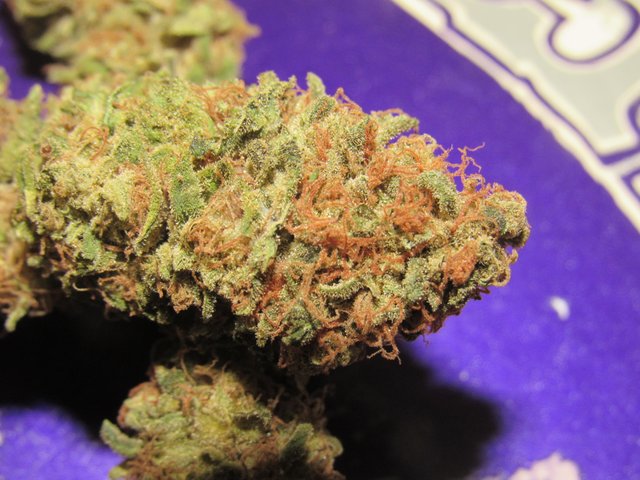 Now on to this weeks curation initiative!

| | Working at a dispensary may not be easy but you certainly do get to see and smell some of the finerr things in life, maybe even a discount here and there? Keep up the good work @masscollective! |
| --- | --- |
| In this garden walk through post by @lyndsaybowes you'll get to check out all the plants growing in her garden, and maybe even a sneak peak in the secret garden? | |
| --- | --- |
| | A clone tent update from @goldendawne, she tells of how she clones from flowering plants and gets them to re-veg. |
| --- | --- |
| @Conradino23 gives and overview of the White Querkle in this strain review. It is a strain bred by his forum buddy! | |
| --- | --- |
| | As your flying high over the craters in this space brownie you can thank @maimonides for letting us all know of his famous Space Brownies recipe! |
| --- | --- |
| Our latest edition of Canna-Curates School of Cannabis written by @Conradino23 gives us advice on how get those flowers growing at their best. | |
| --- | --- |
| | @powpow420 has some old photos to share when he used to grow. |
| --- | --- |
| @Medikatie gives us the honest truth on how cannabis helps saves lives, Her and @Drutter fight for cannabis patients rights. @Canna-Curate has much respect for anyone on this mission!! | |
| --- | --- |
| | Thanks for the logo submission @Erune. Here is a look at how he put it all together. |
| --- | --- |
| @dynamicgreentk taking advantage of alone time to do work in the garden. If you haven't checked out his grow style, canna-curate urges you to. I'm sure he is one of the only people on the blockchain using Korean natural farming! | |
| --- | --- |
| | A little peak at an old favorite from a new steemian @cytes. Welcome to the platfom! |
| --- | --- |
| @socialmisfit is getting ready for the fall in this post where he prepares some shelter for plants from the falling temperatures in his area. | |
| --- | --- |
| | Our friend from @cannabis-news reports on multiple censorship issues on our natural form of medication. Madness, we will hopefully help change that together! |
| --- | --- |
| A genius idea for all the coffee and tea drinkers out there. @ericksantos shows off one of his favorite gifts. | |
| --- | --- |
| | Calling all Steem Monsters fans. We're recruiting members to our @Canna-Curate guild! We'e also looking for guild leaders to help us be the best we can be. Let us know in discord if you're interested. |
| --- | --- |
| @lily-da-vine shows us a really cool carb cap they made and tells a little about what exactly a carb cap is used for. | |
| --- | --- |
| | Welcome to the jungle indeed. This is what I think most of us wish we had in our back yard. Beautiful garden @bigtfoor! |
| --- | --- |
| Our new logo has arrived. @Grow-Pro was the winner of our biggest contest yet for 25 SBD! Here you can check out all the submissions and dont be surprised if we change things up here and there. | |
| --- | --- |
| | This is one of those unique cannabis strains that grows pistols in a pink/purple hues. Really cool to see and beautiful grow job @ELAmental! |
| --- | --- |
| @purplemoon has an amazing post on treating different aliments with this natural medicine bringing it to a personal level with real life experiences to back their claims. | |
| --- | --- |
| | @chronocrypto showcases their most recent score at the local dispensary. Please let us know how the live resin is tasting! |
| --- | --- |
Written by: @Bluntsmasha
With curation text contributions by: @Jonyoudyer & @Dynamicgreentk
Photo by: @Conradino23

Delegators: @amymya, @ArtisticScreech, @battleaxe, @billmega, @Bluntsmasha, @cannabiscurator, @cheolwoo-kim, @chey, @conradino23, @cryptohustlin,@eaglespirit, @darkprince66, @davedickeyyall,@dynamicgreentk,@dynamicrypto, @eaglespirit, @ELAmental, @ericwilson, @fatkat, @foodforestbot, @fracasgrimm, @gjones15, @goldendawne, @growroom, @hotsauceislethal, @jonyoudyer, @k0wsk1,@lyndsaybowes, @mandyfroelich, @movingman,@msp-creativebot, @netgodbeerus, @olafurthor, @pataty69, @rakkasan84, @realkiki85, @reverendrum, @sgt-dan,@skylinebuds, @sieses, @soundwavesphoton
Trail Makers: @jonyoudyer, @Bluntsmasha, @conradino23, @ELAmental, @netgodbeerus, @cannabiscurator, @debo4200, @sieses, @aaron.matthew, @realkiki85, @doctorspence, @darkprince66, @cannaqueen, @hiatus, @tilestar, @naturalfox, @canna-collective, @deary, @foodforestbot, @nikema, @RebeccaRyanhelps, @knarly327, @Tafgongthe1st, @loryluvszombies, @spicedlife, @gjones15, @mrunderstood, @benzeta, @stoned2thebone, @cannafarms, @thegreenhouse, @cultivar, @liquid-mike, @Zainenn, @brockmorris, @ganjagirl, @MadPotters, @chey, @growingassets, @the-haze, @skylinebuds, @gingy710, @growroom, @kootsmedtree, @cowboyblazerfan. @suheri, @imammudarifqi, @elderson, @grow-pro, @winnerchris, @twirlspin, @pdxlove, @cannabis-news, @cannuration, @socialmisfit, @steem420, @reverendrum, @heyimsnuffles, @batman0916,@phoenixwren,@justinashby

Dolphin Bonus Support & Donator: @RebeccaRyan
SBD Donators: @movingman, @ceattlestretch