SUMMARY
NOTE: This is a higher risk but could have higher ROI potential. DO NOT EMPTY YOUR WALLET INTO THIS COIN! That would be ASININE!
NOTE: BCC is symbol for Bitconnect in HITBTC Exchange. It also represents other coin symbols in other exchanges!! DO NOT ALLOW STUPIDITY TO REIGN!!
NOTE: Risk management is PARAMOUNT! Emptying a wallet into any single trade or coin has no hint of a de-risking strategy. It stinks of pure GREED! YOUR ACCOUNT COULD GO TO ZERO with such reckless trading!!
Bitconnect (BCC/BTC) as shown in the HITBTC exchange could be putting in the bottom of an a,b,c correction. It could already be complete. I've labeled the five subwaves of the red C wave. Subwave labeling, for me, serves as a quality control mechanism. In other words, by identifying the subwaves, the confidence level increases because it shows my waves having high likelihood of being correct. Remember, my method is NOT a crystal ball! It simply identifies as many possiblities and narrows them down to a handful of probabilities from which I select the primary and necessary alternate future price pathways. It's a method of probabilities and not certainty.
If the bottom is in, the BCC should start impulsing up in five waves as shown by the white waves 1,2,3,4,5. These white waves themselves become subwaves to a higher degree of trend wave 1 (blue). Now look at the pattern that could result. I call this type of pattern discernment "Forward Discernment" and is a vital skill to acquire. The pattern I've drawn is that of a very large, rounded Cup & Handle. This pattern is one of the most popular bull patterns in the cryptosphere!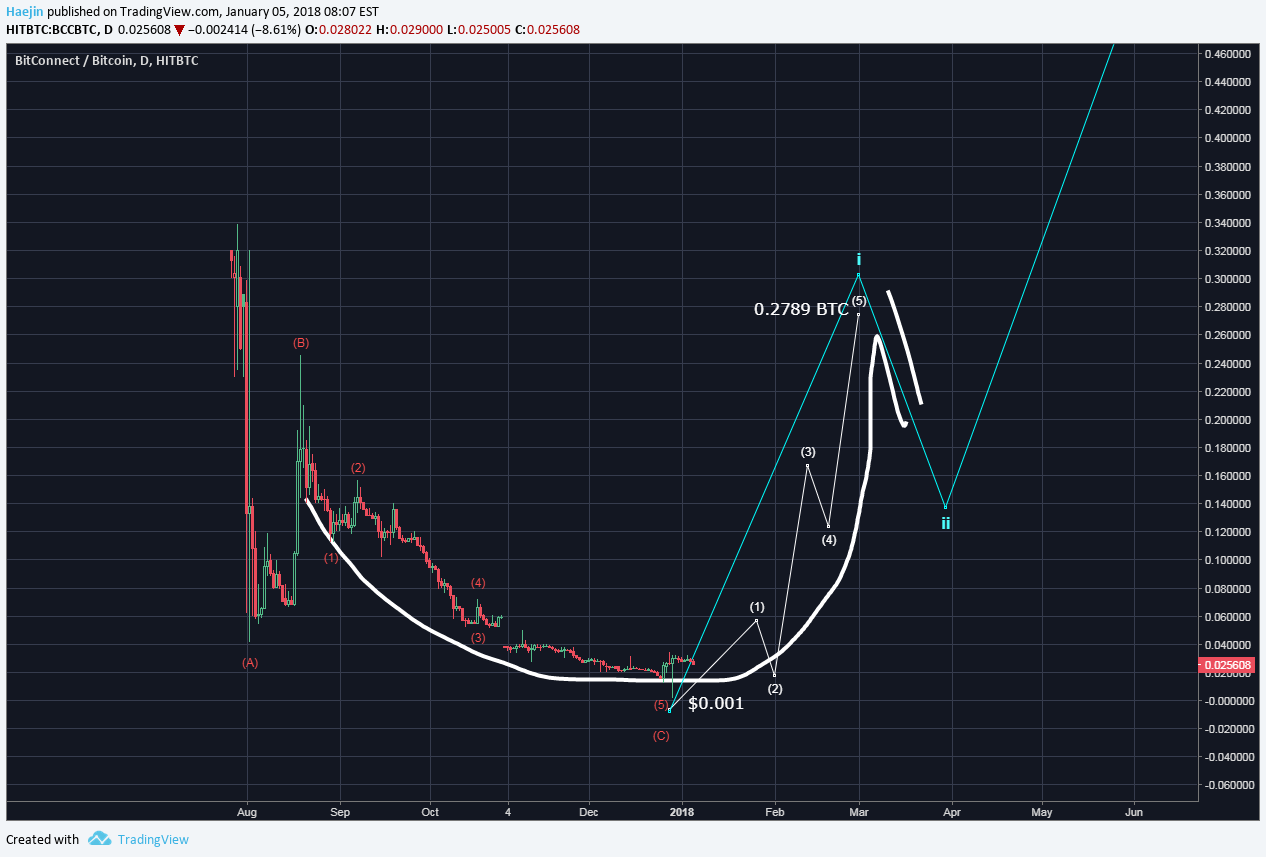 Here is a higher resolution showing how even wave 5 of C has been subdivided into its own subwaves. By doing this level of subwave counting to this level of degree of trend resolution, one is trying to gain additional confidence that the bottom is likely done.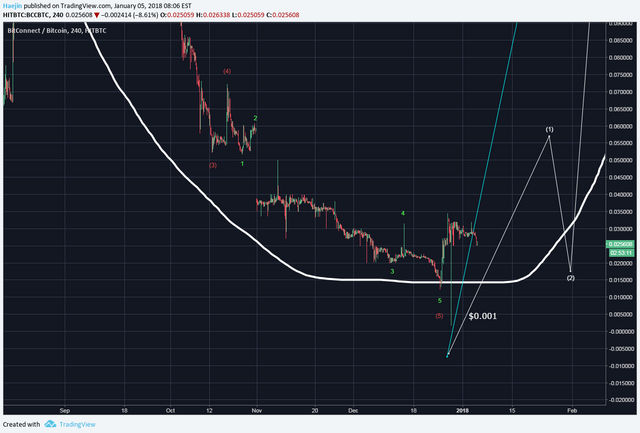 This is exactly the same process I used to call the bottom on Spread Coin (SPR) back in early November when it was $0.19 and forward discerned the Cup & Handle. When I had called the bottom on SPR; many had doubted saying it was a dead coin and that the website had not been updated since 2016 and how it will never rise again. Today, it rose as highs as $3.05 or 1,500% since my recommendation! Elliott Waves states that News & Events shall arrive to justify the forecast. I'd like to see what news or events will be put out to justify the current massive rise of SPR! This give proof that price moves the news and events and NEVER the reverse.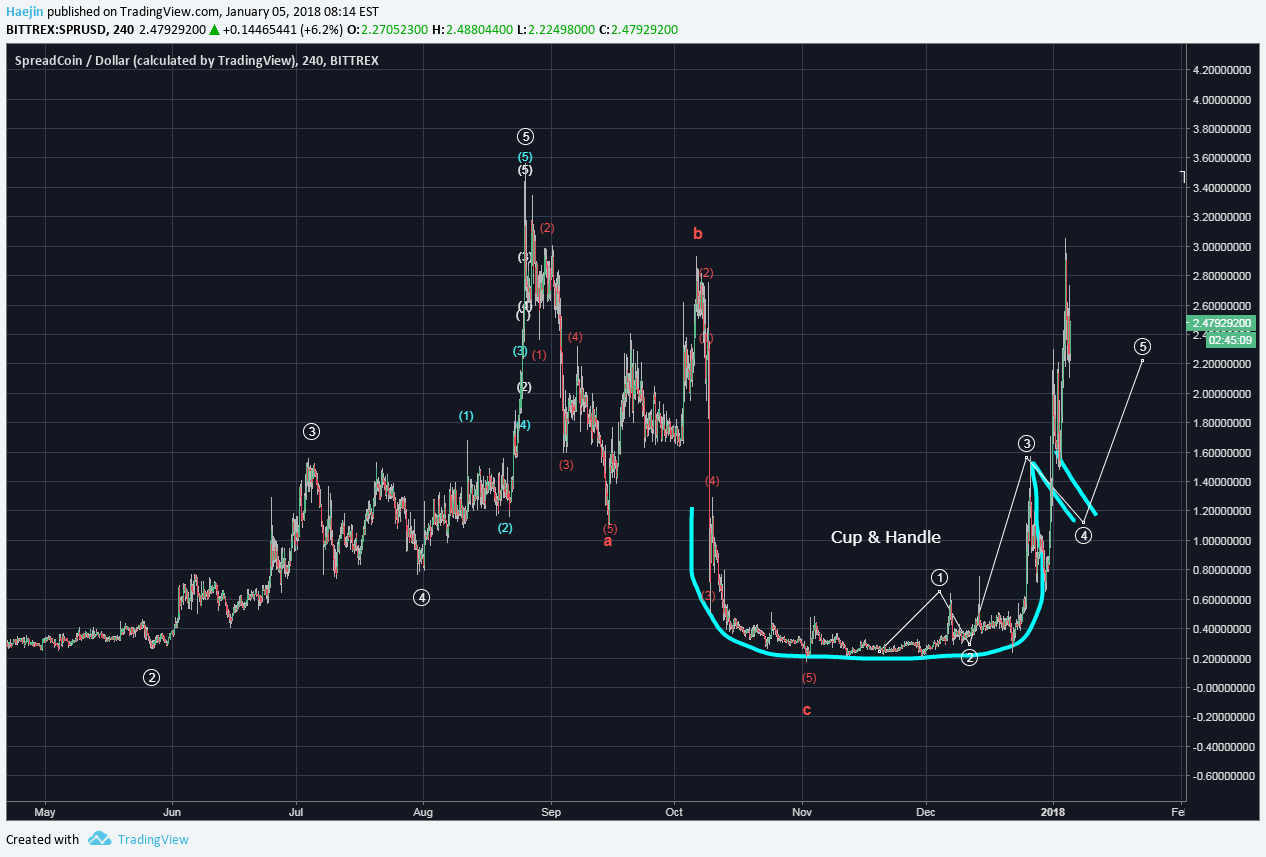 Please consider reviewing these Tutorials on:
Elliott Wave Counting Tutorial #1
Elliott Wave Counting Tutorial #2
Elliott Wave Counting Tutorial #3
Laddering and Buy/Sell Setups.
Laddering Example with EOS
Tutorial on the use of Fibonacci & Elliott Waves
These Technical Analysis Books: Elliott Wave Priniciple & Technical Analysis of Stock Trends are highly recommended
@haejin's Trading Nuggets
Essay: Is Technical Analysis a Quantum Event?
Follow me on Twitter for Real Time Alerts!!
--


If this blog post has entertained or helped you to profit, please follow, upvote, resteem and/or consider buying me a beer:
BTS Wallet - haejin1970
BTC Wallet - 1HMFpq4tC7a2acpjD45hCT4WqPNHXcqpof
ETH Wallet - 0x1Ab87962dD59BBfFe33819772C950F0B38554030
LTC Wallet - LecCNCzkt4vjVq2i3bgYiebmr9GbYo6FQf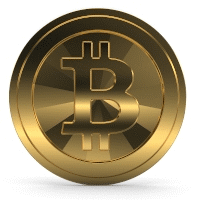 Legal Mumbo Jumbo: This is only my opinion, make of it what you wish. What does this mean? It means it's not advice nor recommendation to either buy or sell anything! It's only meant for use as informative or entertainment purposes.**