SUMMARY
A Bit on @haejin's mind:
Plato once said "what are words, but symbols of symbols; hence, twice removed from reality." My Technical Analysis has had much meaningful impact from these very wise, mystic level words. Just as the Mona Lisa painting or any other master piece novel are mere symbols of the originators' sentiments which were also a reflection of their thoughts; such works were twice removed from reality. Having said that, I believe price is the purest and earliest reflection of sentiment. This makes price movement a far more accurate directional tool than any fundamental analysis. While fundamentals, news and events, are also reflections of sentiment; they are far more downstream in sequence, when compared to Price. In my view, this is why the two can't be mixed and soon as price and fundamental analysis are co-mingled; contamination occurs and accuracy of calls fall dramatically. The above is the basis as to why news and events actually DO NOT move the price....it just seems like it. PRICE moves the news and events and NEVER the reverse. The Central Banks around the world think they move and control the interest rates and I disagree. They FOLLOW the interest rates. This level of seeming upside down thought process behind my analytical methods is often much more readily grasped by those who are more amenable to conceptualizing abstract concepts; such as poker and chess players, musicians and theoretical physicists. But still, it can be a learned skill.
Bitcoin overnight price action shows yet another flag pattern (Fractal #4) and this is not at all surprising. I believe an a,b,c expanded flat is likely but primary pathway remains same. Sentiment that's behind the totality of buyers and sellers of Bitcoin seem to prefer flag patterns while that of Altcoins prefer triangles. Since price is a reflection of sentiment which itself is a reflection of the collective thoughts behind the population of BTC and Altcoin buyers and sellers; it simply is showing the differences in composition of the collectives. While the commonalty in pattern can suggest that many own both bitcoin and altcoins; the differences can be reflective of some owning only altcoins or only bitcoins. The rationalization can be lengthy, but the above provides a succinct explanation of pattern preference or the "personality" traits of the cryptos.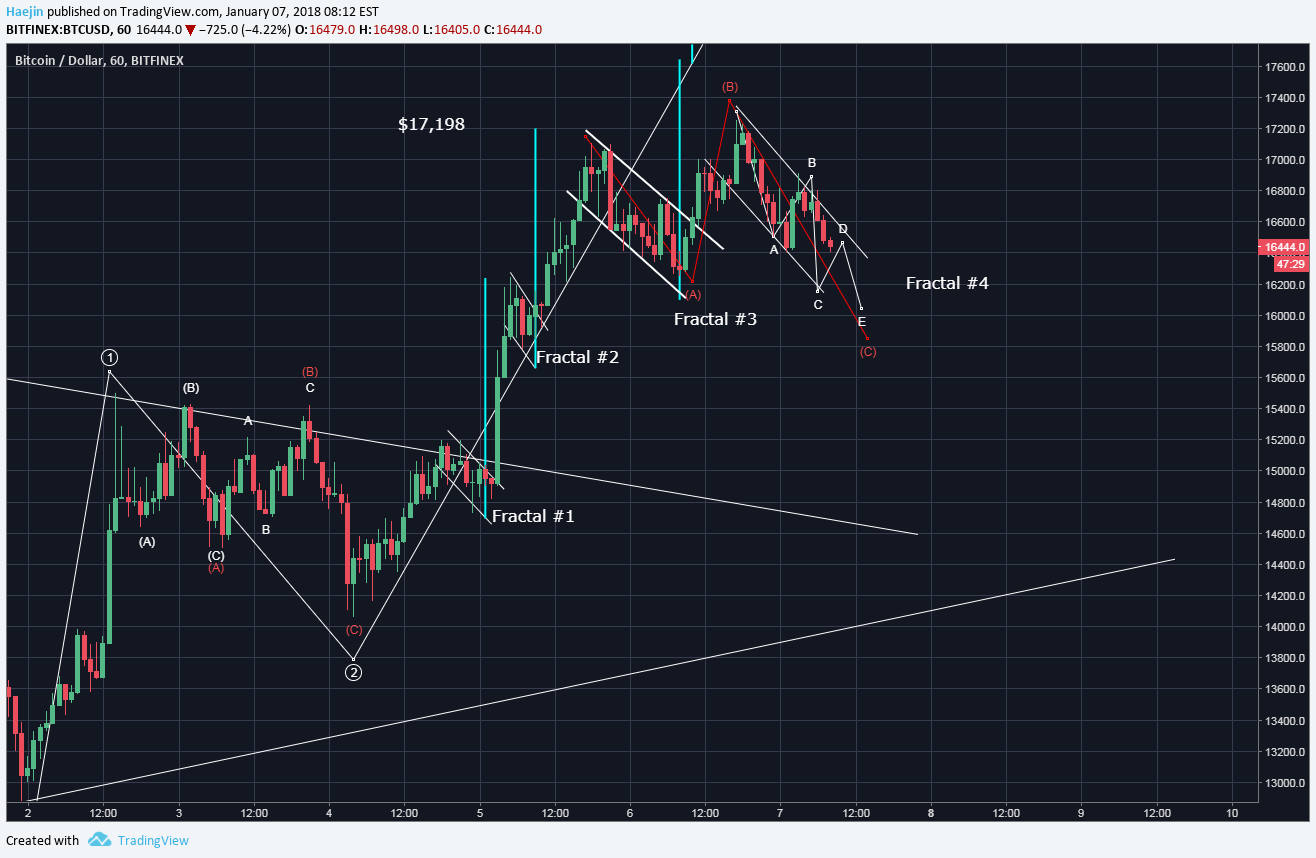 Please consider reviewing these Tutorials on:
Elliott Wave Counting Tutorial #1
Elliott Wave Counting Tutorial #2
Elliott Wave Counting Tutorial #3
Laddering and Buy/Sell Setups.
Laddering Example with EOS
Tutorial on the use of Fibonacci & Elliott Waves
These Technical Analysis Books: Elliott Wave Priniciple & Technical Analysis of Stock Trends are highly recommended
@haejin's Trading Nuggets
Essay: Is Technical Analysis a Quantum Event?
Follow me on Twitter for Real Time Alerts!!
Follow me on StockTwits for UpDates!!
--
--


If this blog post has entertained or helped you to profit, please follow, upvote, resteem and/or consider buying me a beer:
BTS Wallet - haejin1970
BTC Wallet - 1HMFpq4tC7a2acpjD45hCT4WqPNHXcqpof
ETH Wallet - 0x1Ab87962dD59BBfFe33819772C950F0B38554030
LTC Wallet - LecCNCzkt4vjVq2i3bgYiebmr9GbYo6FQf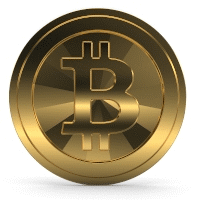 Legal Disclaimer: This is only my opinion, make of it what you wish. What does this mean? It means it's not advice nor recommendation to either buy or sell anything! It's only meant for use as informative or entertainment purposes.**