Bitcoin (BTC) Evening Update: A Directional Resolution is Needed

SUMMARY
Bitcoin (BTC) is still within the boundaries of the symmetrical triangle. The bottom support line of the triangle is holding. This remains as my primary count as shown in the below chart. IF the a,bc,d,e waves of the triangle is still in play, then wave d and e remains next. The price and MACD are diverging where price is making higher highs and the MACD is making lower lows. This is called a positive divergence.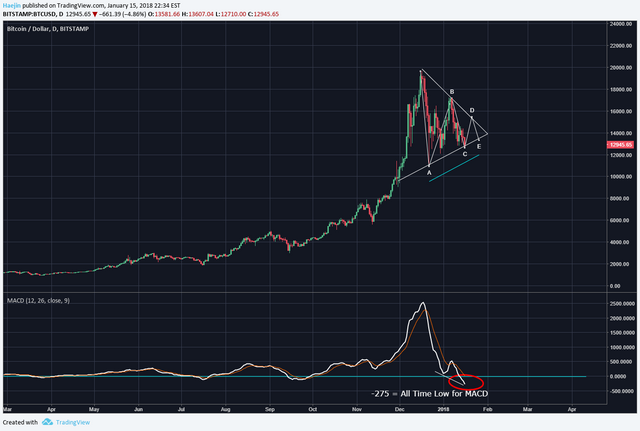 Here is a closer look for MACD. It is hitting an all time LOW!! The red circle area is showing that the daily MACD is at an all time low and yet the price is making higher lows. This level of positive divergence is not usually indicative of a crash scenario. To bring BTC to well below $10,000; MASSIVE amounts of renewed sell pressure needs to surface because the MACD is already oversold from a historical perspective.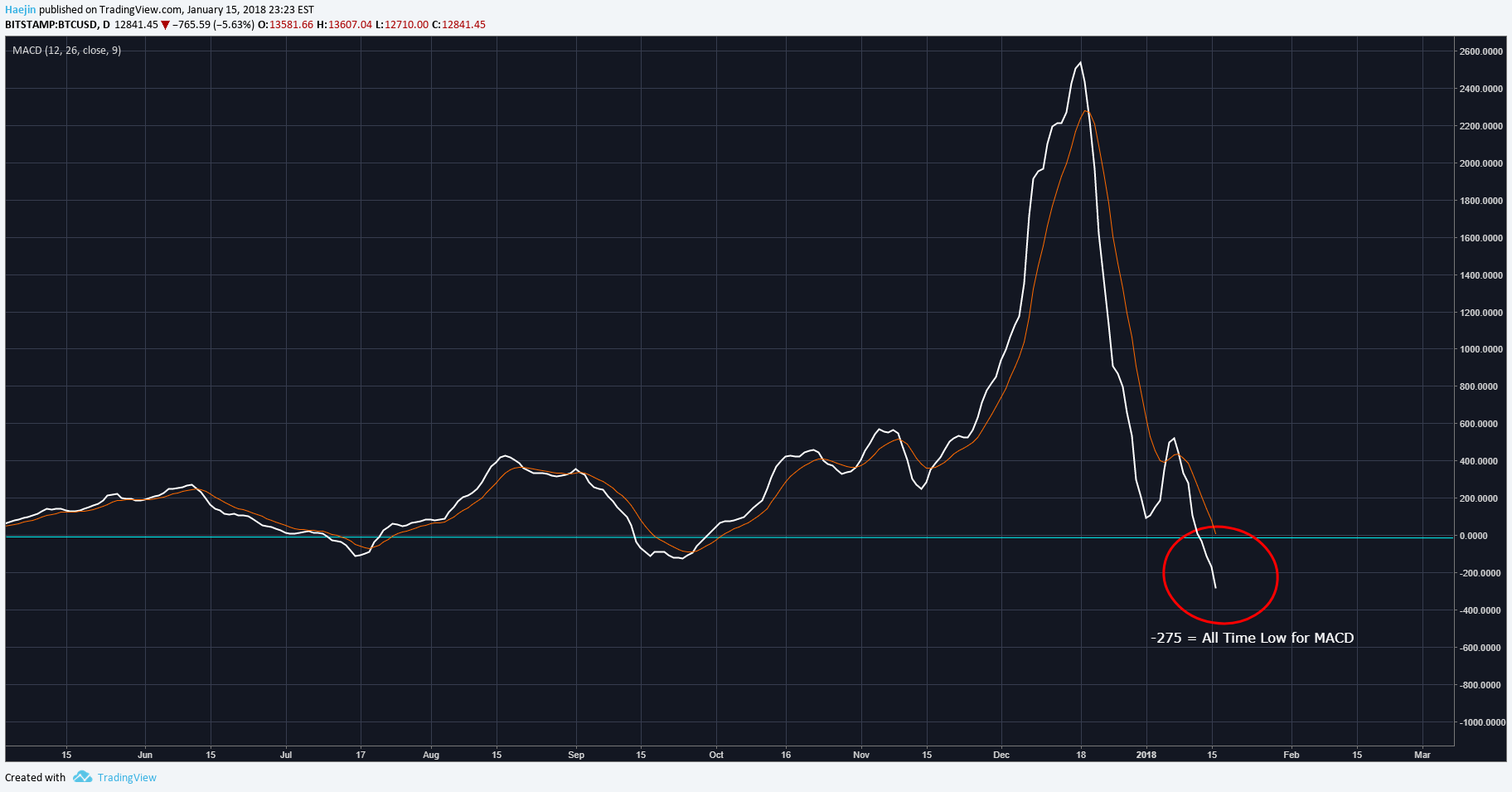 My alternate count remains as the a,b,c zig zag correction. Still, the all time low of MACD being able to throw down the price to sub $10,000 or lower will be a daunting task for the sellers.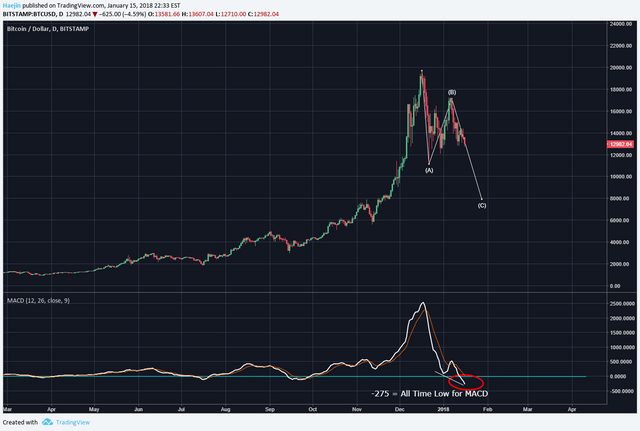 Legal Disclaimer: This is only my opinion, make of it what you wish. What does this mean? It means it's not advice nor recommendation to either buy or sell anything! It's only meant for use as informative or entertainment purposes.
Please consider reviewing these Tutorials on:
Elliott Wave Counting Tutorial #1
Elliott Wave Counting Tutorial #2
Elliott Wave Counting Tutorial #3
Laddering and Buy/Sell Setups.
Laddering Example with EOS
Tutorial on the use of Fibonacci & Elliott Waves
These Technical Analysis Books: Elliott Wave Priniciple & Technical Analysis of Stock Trends are highly recommended
@haejin's Trading Nuggets
Essay: Is Technical Analysis a Quantum Event?
Follow me on Twitter for Real Time Alerts!!
Follow me on StockTwits for UpDates!!
--
--


If this blog post has entertained or helped you to profit, please follow, upvote, resteem and/or consider buying me a beer:
BTS Wallet - haejin1970
BTC Wallet - 1HMFpq4tC7a2acpjD45hCT4WqPNHXcqpof
ETH Wallet - 0x1Ab87962dD59BBfFe33819772C950F0B38554030
LTC Wallet - LecCNCzkt4vjVq2i3bgYiebmr9GbYo6FQf