"she realised for the first time that her actions were putting more than just her life at risk."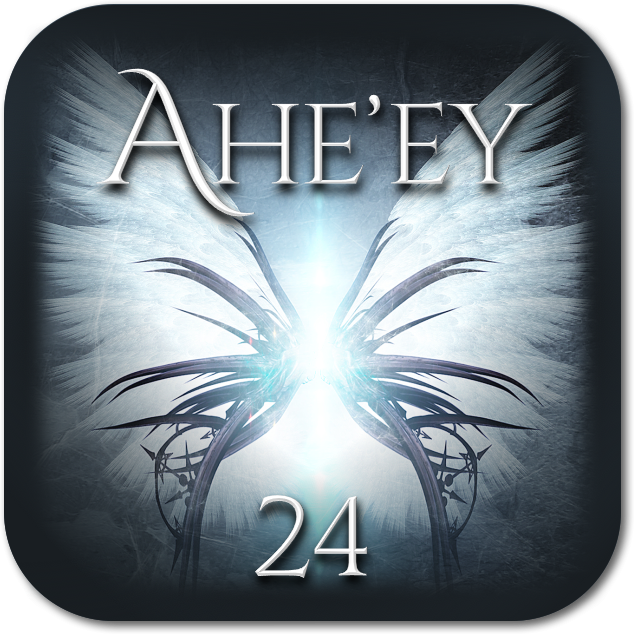 Naughty
"Are you going to tell me what happened?" Morgan asked coldly.
     Gabriel looked at the security men and murmured. "Not now, we're late. You look lovely," he said with authentic, unguarded admiration. She decided not to acknowledge or react to the compliment.
     He opened the door to the car and extended his hand to help her get in. She again ignored his gesture and got into the car by herself. He sat next to her quietly for a few minutes. Her hands were trembling. She tucked them underneath her legs, closed her eyes and took a few deep breaths.
     "You have nothing to worry about. I have my best team on the ground. We won't let anything happen to you." Morgan nodded. She was grateful for his reassurance and encouragement. After all, he had been completely against this activity in the first place. She turned to face him and to look at his jaw. To her surprise, she struggled to find any bruising. A slight yellowish bruise replaced the pronounced blotches of blue and red that had been on his face minutes before.
     "Your cousin is a bit intense, isn't she?" she said, raising one eyebrow and offering a tiny glimpse of a smile. He chuckled and sighed.
     "She has a lot of responsibility on her plate but she has the heart of a Lion and wears her authority with grace." Morgan responded with a quizzing, sceptical gaze. "Most of the time," he allowed, amused with her expression.
     "Perhaps no one will attend the event today. The news probably scared them off," as she spoke she realised for the first time that her actions were putting more than just her life at risk.
     "The attack is not public knowledge. The CIA is controlling the flow of information as this is part of a broader investigation."
     She was barely listening to what he said. She felt her jaw falling open and eyes widening with absolute terror as she feared for the safety of her audience of parents and girls.
     "Morgan, listen to me," he said firmly and reassuringly, resting his hand on her arm, "It's safe. We've secured the area. There's no danger." His words reached deep into her soul and her body relaxed, hit by a wave of wellbeing that rippled from his touch. She shook her head, fighting the bliss.
     "What broader investigation?"
     "Listen, Morgan. For all it's worth, I give you my word that I'll brief you in detail after this event finishes. Right now you have an eager audience waiting for you. Okay?" She nodded. "We will not let anything happen to you or your fans." He left the limo and went around the car to open her door.
     "Gabriel," she said, looking up to meet his eyes. "Thank you for saving my life." She was expecting a smile. Instead, she got an intense frown.
     He shook his head and replied, "It was my fault. Look!" He pointed to the sea of people sitting in the grass at the oval's lawn. She swept her gaze over the scene as they made their way toward the stage.
     Entire families gathered around picnic baskets. Playful tween girls and some boys raced around the 55 acres of green pasture. A group of girls were on the stage performing Naughty, a song from Matilda, the musical. Black and brown figures lined the periphery of the oval. Some looked like standard security guards while others were enormous, caped men. The conspicuous cloaked giants checked the bags of anyone coming into the great lawn. Their contagious smiles balanced their intimidating figures.
     Morgan walked onstage, and the crowd applauded with delight. Gabriel was there, just behind her. Gabriel's cousins stood at each side of the platform. They scanned the audience with their eyes. Morgan waved at the crowd with a smile and transformed into her public persona—the activist and leader that they had all come to watch. For a brief second, she turned to look at Gabriel, and the events of the last few days flashed through her mind. She decided to go off script and speak from her heart. These girls don't need perfect, sanitised role models, they deserve sincerity and authenticity. She walked to the microphone, took a deep breath and repeated some of Matilda's lyrics.

"Cause if you're little, you can do a lot, you mustn't let a little thing like 'little' stop you. Nobody but me is gonna change my story. Sometimes you have to be a little bit naughty."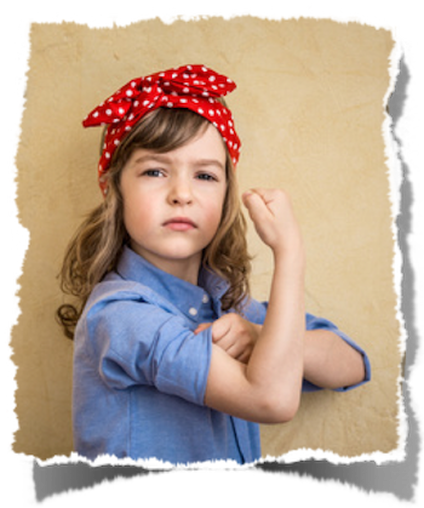 Competition – Bring Ahe'ey to Life
Calling All Visual Artists!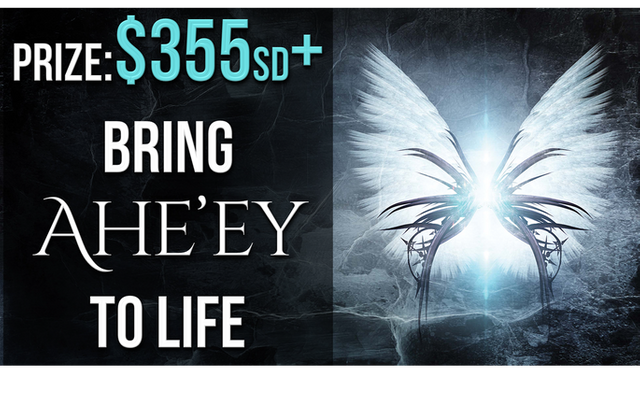 I want to bring Ahe'ey to life using illustration, comic strip, painting, mixed media, photography, film, or any other creative craft. Choose a character or a scene and use your creative superpowers to make Ahe'ey come alive in your unique style. I'm delighted with the talented artists that have already pledged to participate in this challenge. The competition details are available here. The winners will be announced on the 30th of September.

You can check out the first competition entries here.

Have you missed previous chapters of Ahe'ey?

You can catch up here on Steemit or any of the channels bellow. New episodes are released here on Steemit first. Once a full chapter is released here on Steemit it is published in Amazon, IBooks and Smashwords for your reading convenience. You can also listen to Ahe'ey on Alexandria, iTunes podcast, Stitcher podcast and Soundcloud.

Read Ahe'ey
Listen to Ahe'ey
Connect with Jamie

Chapter 1 - Beginnings
1 - Sky Falling: Read or listen.
2 - A Surprising Reception: Read or listen.
3 - I Will Find You: Read or listen.
4 - The Interview: Read or listen.
5 - Royal Orphans: Read or listen.
6 - Breakfast with a View: Read or listen.
7 - Water Angels: Read or listen.
8 - Perfection: Read.
9 - Alone: Read.
Chapter 2 - Gravitational Pull
10 - Womanhood: Read.
11 - Young Warriors: Read.
12 - Manhood: Read.
13 - Illicit Lust: Read.
14 - Children of the Moon: Read.
15 - Used: Read.
16 - Submission: Read.
17 - The Attack: Read.
Chapter 3 - Disillusion
18 - Allegiance: Read.
19 - The Revelation: Read.
20 - Playing by Her Rules: Read.
21 - The Request: Read.
22 - Diversion: Read.
23 - Greek Gods and Amazon Warriors: Read.


©Jamie Le Fay, 2016. Reproduction is strictly prohibited.