Calling all artists! Prize = 100% of the author's payout earned by this post.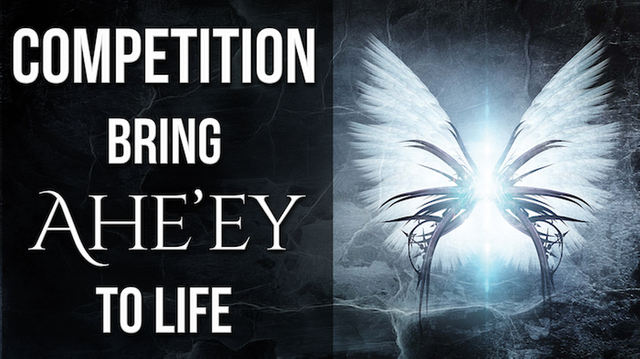 Competition – Bring Ahe'ey to Life 
Ahe'ey is a vast world. The manuscript is currently 159k words long, roughly 420 (paperback) pages that I have divided into three distinct story arcs. To date, I have shared with you 55 (paperback) pages introducing Ahe'ey's key protagonists. We haven't yet spent much time in Sky and Gabriel's birthplace. I can't wait to show you the villages and the people of Ahe'ey.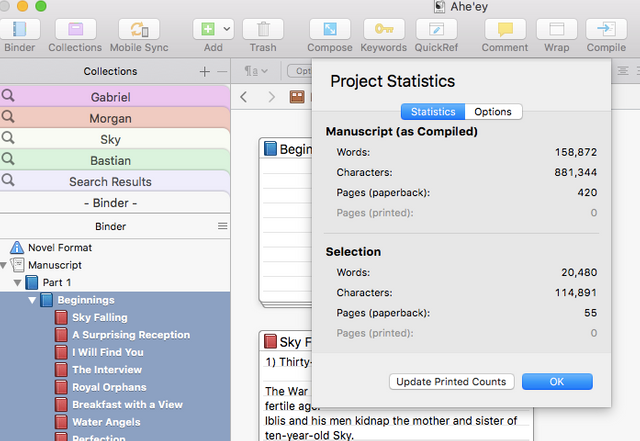 Morgan, Gabriel, and Sky have many external obstacles to overcome. And yet, the biggest barriers come from within—their flaws, the vulnerabilities that will hold them back time and time again, until they learn to overcome them. If they ever do. I won't say much more; I will let you discover their Achilles' heels, hoping they don't end up sharing the fate of the doomed Greek hero. 
My journey here at Steemit has been amazing. I have to thank both readers and curators for investing time in my series. Let's face it, the themes I cover in my novel are a little different than the subjects usually discussed in crypto-related forums. 
I'm proud to see diverse content trending at Steemit every day. The variety of successful posts shows the deliberate and thoughtful approach to curation by the entire Steemit community. We are all working hard to ensure that first-time visitors feel welcomed and finds something of interest that will keep them coming back for more. 
I'm keen to continue to contribute as much as I can and to share the spotlight with other creatives that have complementary superpowers. So, with that in mind, I'm kicking off the #bringaheeytolife prize. 
I want to bring Ahe'ey to life with illustration, comic strip, painting, mixed media, photography, film, or any other creative craft. Hey, maybe even interpretative dancing or smoke signals, who knows! Choose a character or a scene and use your superpowers to make it come alive in your unique style.
Here are the detailed vision boards for each main character. You can click on the image to view the details.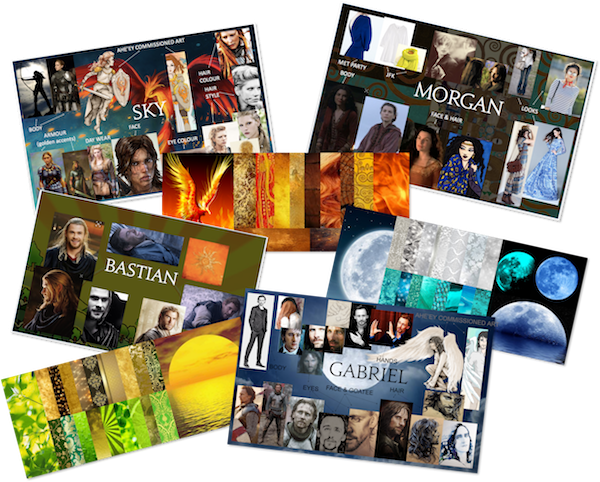 Competition Details 
1. Submissions 
   Use the tag #bringaheeytolife to participate in the competition.  
2. Scope  
   Illustration, painting, comics, film, photography, or mix media that depicts the characters, places or scenes of Ahe'ey.  
3. Prize  
   100% of the author's payout earned by this post. Bounty excludes Steem Power and curators' payout. 
4. Jury  
   It should not be a surprised that I am the devoted guardian of the world of Ahe'ey and the final decision maker. I will take into account the votes and comments from the community, but in the end, the winning submissions must reflect the spirit and vision of my story.  
5. Timescales  
   Prizes will be awarded at the end of September.  
6. Announcements and Communications  
   I will post updates often, sharing some of the submissions and linking to the creatives. I will also provide ongoing feedback on any works that have potential, and keep you updated on the size of the bounty.  
7. Winners  
   We will have two winners, each will receive 50% of the total bounty.  
8. Commission and Grant of Rights  
   The winners will license the work to Jamie. 
Are you having trouble selecting a scene? Check out the action in episodes 9 and 17, the great venue in episodes 10 and 12, or the sparkling romance in episodes 14 and 16.
I will keep my fingers and toes crossed. I can't wait to see Ahe'ey come alive due to your amazing work.
Jamie
p.s. Ahe'ey is back on Monday.
    

Have you missed previous chapters of Ahe'ey?

You can catch up here on Steemit or any of the channels bellow. New episodes are released here on Steemit first. Once a full chapter is released here on Steemit it is published in Amazon, IBooks and Smashwords for your reading convenience. You can also listen to Ahe'ey on Alexandria, iTunes podcast, Stitcher podcast and Soundcloud.

Read Ahe'ey
Listen to Ahe'ey
Connect with Jamie

Chapter 1 - Beginnings
1 - Sky Falling: Read or listen.
2 - A Surprising Reception: Read or listen.
3 - I Will Find You: Read or listen.
4 - The Interview: Read or listen.
5 - Royal Orphans: Read or listen.
6 - Breakfast with a View: Read or listen.
7 - Water Angels: Read or listen.
8 - Perfection: Read.
9 - Alone: Read.
Chapter 2 - Gravitational Pull
10 - Womanhood: Read.
11 - Young Warriors: Read.
12 - Manhood: Read.
13 - Illicit Lust: Read.
14 - Children of the Moon: Read.
15 - Used: Read.
16 - Submission: Read.
17 - The Attack: Read.
Chapter 3 - Disillusion
18 - Allegiance: Read.
19 - The Revelation: Read.
20 - Playing by Her Rules: Read.
21- The Request: Read.


©Jamie Le Fay, 2016. Reproduction is strictly prohibited.