Parallel world. Chapter 5. In the vampire. Part 10. Excursion to Dracula's castle - continuation
Part 10. Excursion to Dracula's castle - continuation
Continuation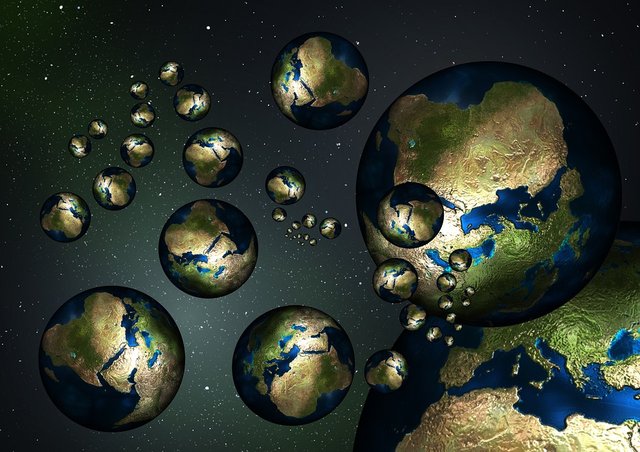 Pixabay
In the middle of the gloomy room, lit only by candles lit in floor chandeliers, there were two open coffins, upholstered in dark cherry-colored fabric.
The tourists, who had been discussing what they had seen during the tour, became silent, frozen in awe.
Vika was even a little shivery at the sight of this room filled with secrets. She was scared even to imagine what mischief might have been done here.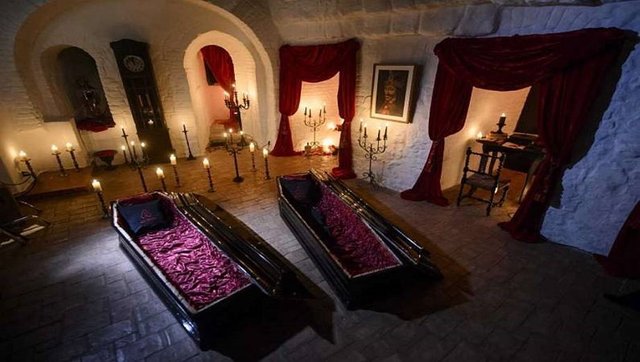 Photo
For its part, the guide also did a great job to catch up with the fear of their wards. In a loud whisper, she told her listeners how the count indulged in amorous pleasures with another beauty, biting her neck, turning a similar vampire, and with the onset of dawn, they went to sleep in the very coffins that were now on display.
One of the tourists, trembling with fear, asked the guide in a voice:
– Where's count Dracula now? Is he or his Ghost still haunting the castle? Is it possible to meet him by chance?
The guide looked at the frightened faces of her charges and laughed.
– Nu, that you, as small, believe fairy tales? Do you really think that vampires exist, that they are immortal and only do that wait for their victim to drink her blood?
Among the tourists heard muffled chuckles, some covered his face with his hands, so as not to give out their feelings to others.
– I told you the story of the legend of Dracula, that its prototype was an ordinary living person, it's just too cruel, and bloodthirsty. But he died a long time ago. Only the legend is alive and the popular rumors about him. Plus, the writers tried to do it.
– Well, have you calmed down? – she asked and added, – The official part of the tour is over, but you can still wander around the castle, if you have such a desire, and at the exit to buy Souvenirs.
– I'm saying goodbye to you. All the best to you and fewer believe scary tales.
The guide left. Some of the people followed her, and the boys decided to look around again, to see if they had not lost sight of anything.
As they walked along the corridor that ran around the castle, they clarified some of the details of the plan that Vicki's grandfather had given them.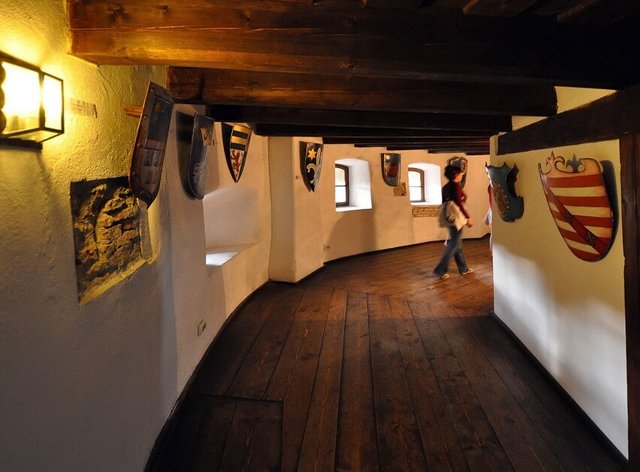 Photo
As she was about to go outside, Vika suddenly felt someone's gaze on her. Looking in that direction, she saw a young man staring at her and immediately looking away.
His face looked familiar, but she couldn't remember where she'd seen him before.
As the young men returned to the hotel, Vika looked back and saw the same man following them. She said this to her comrades, and Victor and Anton took turns, carefully, so as not to frighten off the pursuer, looked back. They also could not identify him, but Victor managed to take a photo of a stranger with a special camera from his secret Arsenal...
To be continued…
To be continued…
The beginning of history read [here]:
1. 2, 3, 4, 5, 6, 7, 8, 9, 10, 11, 12, 13, 13, 14, 15, 16, 17, 18, 18, 19, 20, 21, 22, 23, 24, 25, 26, 27, 28, 29, 30, 31, 32, 33, 34, 35, 36, 37, 38, 39, 40, 41, 42, 43, 44, 45, 46, 47, 48, 49, 50, 51, 52, 53, 54, 55, 56. 57, 58, 59, 60, 61, 62.