Davinci Translation Report #16 and new recruiting announcement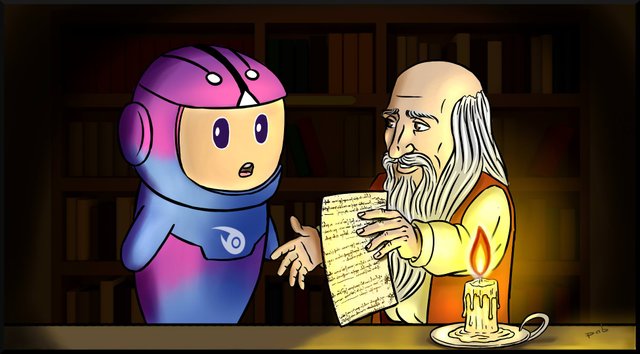 Thanks to @pab.ink for making this fantastic drawing!
This is report #16 of the translation activity conducted in collaboration with @utopian-io (you can find the previous report HERE).
We are pleased to see that the activity in the translation category is increasing substantially. In week 16 we had a total of 101 contributions and a total of 101,339 words translated!
DAVINCI TRANSLATION REPORT 16
September 30 2 018 -:- October 06 2018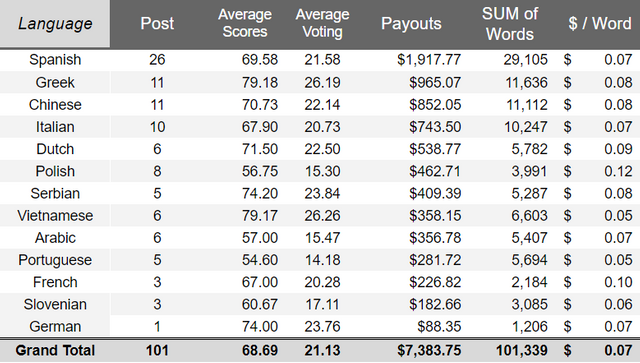 Overall, we were able to distribute 7,383.75$ to our collaborators. The graph below displays the payout variation over time, from week 1 to week 16. The central line indicates the upward trend.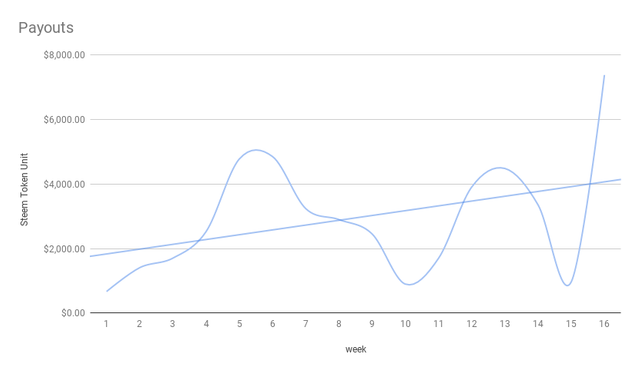 The average value paid for the word also rose to $ 0.07 thus pushing us closer to our goal of reaching $ 0.10 per word.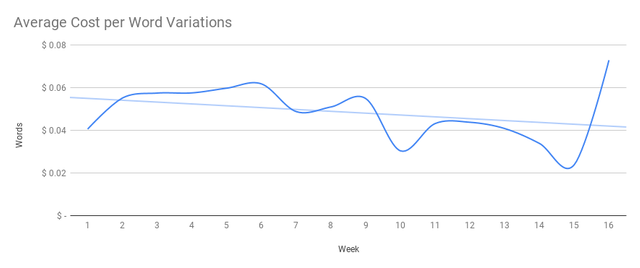 We still have a lot of work to do, and anyone interested in collaborating as a translator or Language Manager can post his application to our discord server by following the instructions below. We will review every application, when we find enough qualified applicants for a language we will form a team and we will contact you to check your availability. Therefore, it is important that you answer when we tag you on our discord server.
If your language already has an active team, you can also send us your application. The size of teams may grow and we will likely need to replace translators if they don't maintain a certain level of activity.

In this table (click to enlarge) you can find averages, medians, mode, minimum and maximum values related to this weeks.
WEEK 16 SUMMARY:
101 translations
Translators have received rewards for $ 7,383.75
LMs have received rewards for $ 794.42
101,339 words have been translated, with an average of 1,003 words per post
Average score received to evaluate the translations is 68.69/100
Average translation payout is $ 73.11
Number of languages in which translations were made here are 13
Number of translators who worked are 47
101,339 words were translated this week with a unit cost of $ 0.07 per word
Please note:
Your translation contribution post is as important as the translation itself. Through that post you describe your activity to the Steem community (and to your followers). Please let's avoid copy/paste types of posts and try to make these posts as engaging as possible. We understand that it's not an easy task to morph a report into something interesting to read but we will also try to provide you with some tools that will help you in this task.
Recruiting news
We are happy to welcome two new teams and 10 new contributors. We wish everyone good luck!
Team Russian New
Team Filipino New
Team Italian Enhanced
Let's translate!
---
Additional Charts
First chart show:

Number of post (translations)
Score
Upvote (SUM of all % distributed)
Payout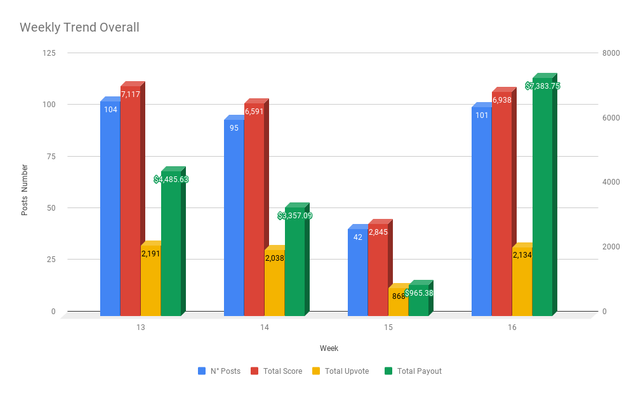 Compared to last week:
140.48% Translation
143.87% Total score
145.94% Total upvote
664.85% Total payout
150.11% Words translated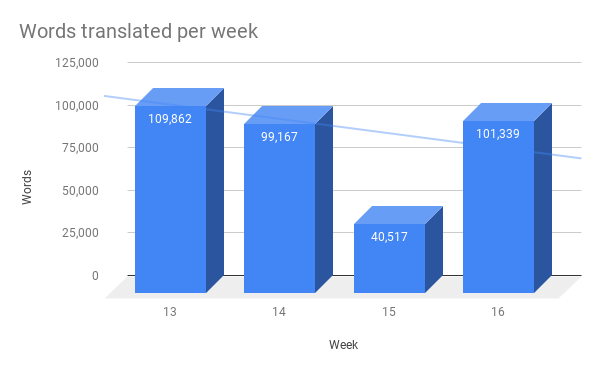 Scores assigned by our LMs
Averages of the scores assigned to the translations by our LMs, the points vary from a minimum of 1 to a maximum of 4 for the following categories:

formatting, language and overall presentation of the post
overall value of this contribution on the open source community
total volume of the translated text
overall difficulty rate of the translated text (this value depends on the type of text to be translated)
rate the semantic accuracy of the translated text
In the first chart, there is overall average score assigned per week.
In the second chart, there is average time taken to review a translation. Calculated between the date and time of publication of the post and the comment left by the LM. It is not intended as time spent in the review, but only after how long the post is reviewed.
---
Stay tuned for the next report!
The aim of this report was to provide complete transparency
about the development of this project.
---

CC0 Image - Creative Commons, thanks to @mrazura for ITASTEM logo.
CLICK HERE AND VOTE FOR DAVINCI.WITNESS
DAVINCI WITNESS TRAIL


If you are the owner of an Open Source project on Crowind platform and you want to translate it with our help and the support of @utopian-io please join our discord server and chat with us.


DAVINCI WITNESS DISCORD SERVER


If you would like to delegate to Davinci.Witness you can do so by clicking on the following links:
50 SP, 100SP, 250SP, 500SP, 1000SP, 5000SP.
Be sure to leave at least 50SP undelegated on your account.