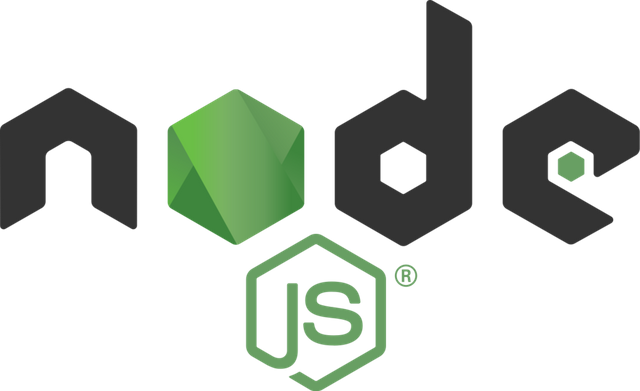 Repository
https://github.com/nodejs/i18n
Project Details
Node.js, by definition, is an open-source, cross-platform JavaScript run-time environment that executes JavaScript code outside the browser. This means that now it is possible to execute a program written in JS outside a web browser such as Google Chrome, Safari, etc. This creates an extension to what the language can do, besides just creating interactive websites. With the help of the V8 JavaScript runtime engine, it can now take the code and convert it into a faster machine code, e. g., Node.js eliminates the waiting and continues to take care of the next task.
From my personal perspective, Node.js represents an advantage for the coders to write code, since it still has all the capabilities and functionalities JavaScript offers, but now in a more extended way. Also, thanks to all the time I have been contributing with this project, I have realized the huge amount of time and effort that the Node.js team has taken in order to make it as good as it is and also to improve it with every single upgrade.
You can take a look at their Crowdin project here.
Contribution Specifications
This is the 41st translation I made for the Node.js project, and on this contribution I kept working on the Changelog_IOJS.md folder, which I define as follows:
-- CHANGELOG_IOJS.md: this folder is meant to keep a record of notes related to the Node.js project, such as notable changes, known issues and commits, made throughout every upgrade of the project. The format of the strings on this folder is organized by paragraphs -which every single one defines a unique change made within a function or a file- that starts with the code number of the change, followed by the change, and ending with the name of the author between parenthesis.
On this contribution I found a particular term that caught my attention: Round-Robin Load Balancing. When I first read the sentence Round-Robin the thought that came to my head was a baseball tournament. However, I was pretty sure this was nothing related to Node.js, so I decided to search for further information about that this actually means. So first of all, let's define what Round-Robin (RR) means. A RR can be defined as an arrangement of choosing all elements within a group in a rational order. If you see this group as a list, it would usually begin from the top to the bottom and then starting again at the top and so on. To make it sound more simple, you can see it as "taking turns", in which every single element meets every other one in the group.
Here is a picture to see how this method works (as I mentioned, this case applies to the baseball tournament):
Now, let's define load balancing: it is an efficiently distribution of incoming network traffic across a group or backend servers, also known as a server farm. It is kind of a "traffic cop" that sits in front of your servers and routes client requests across all servers in a way that maximizes speed and ensures that no one server is overworked. This is very important since modern high-traffic sites must serve millions of concurrent requests on a daily basis from users to later return the correct text, images, video or data in a fast and reliable manner.
The load balancing utilizes different algorithms depending on the benefit that is aiming for. One of this algorithms is called Round-Robin. This one allows you to distribute client requests across multiple servers sequentially, as we explained before.
Let's take a look at this example of a Round-Robing Load Balancer:
Server-1 receives the first request.
Server-2 receives the second request.
Server-3 receives the third request.
.
.
.
When Server-N receives the N'th request, the round robin routine repeats, and the next request is sent to Server-1, then Server-2, then Server-3, all over again.
Therefore, the Round-Robin algorithm is the perfect choice to load balancing XenApp Web Interfaces, iPhone/iPad resources, linux servers, websites, windows servers, e-commersites or enterprise applicaciones.
References:
-- Tech Target. What is a round robin? (https://whatis.techtarget.com/definition/round-robin)
-- Citrix. Load Balancing - Round Robin (https://www.citrix.com/blogs/2010/09/03/load-balancing-round-robin/)
-- Nginx. What Is Load Balancing? (https://www.nginx.com/resources/glossary/load-balancing/)
I translated from English to Spanish.
I have translated over 100,000 words utilizing the Crowdin platform and this has given me experience to always grant great quality translations.
I have translated 1,116 words. This contribution has been made between the dates Jan/03/2019, when I realized the translation, and Jan/07/2019, when I realized the corrections.
Previous translations on this project:
Proof of Authorship
My Crowdin profile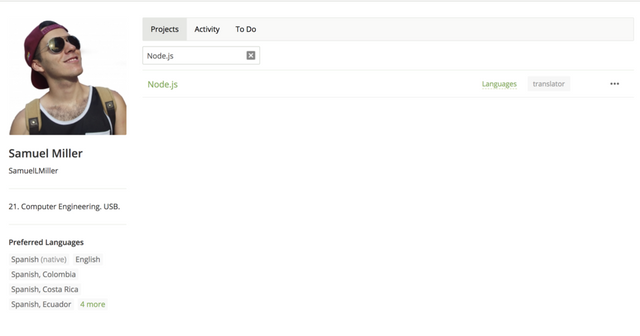 Word Count