Weekly overview of the bug-hunting category- week 25, 2019
This is a report on the weekly contributions to the bug hunting category. The post contains basic stats like the number of contributions received by the category, an excerpt on new contributors if there are any and a detailed comparison of the week's output with previous weeks.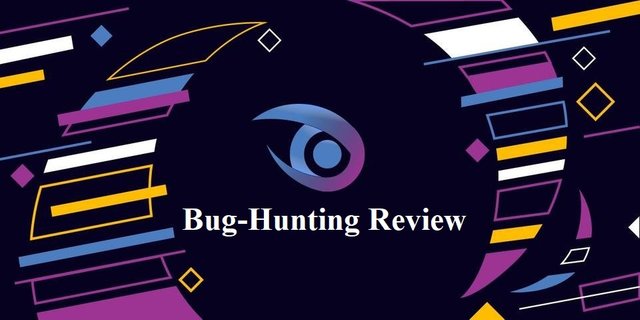 Previous Reports
2018
2019
Bug hunting contributions summary
Week 25: june 13th - june 20th
17 Contributions, 14 scored higher than 0
An average score of 56.29
10 unique contributors
No Staff Picks
No new contributors
Number of reviewed and rewarded contributions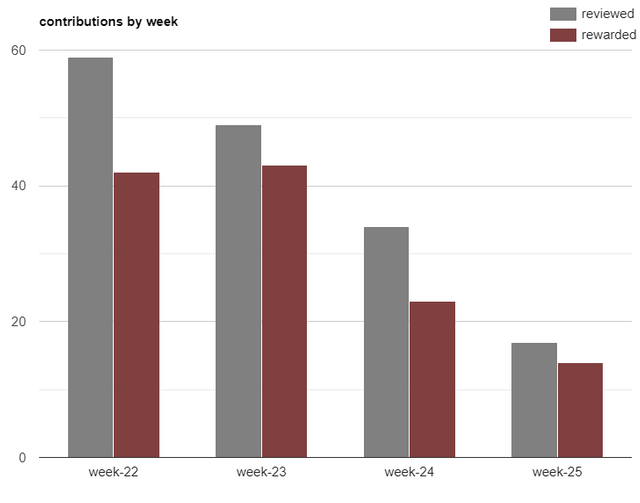 Average score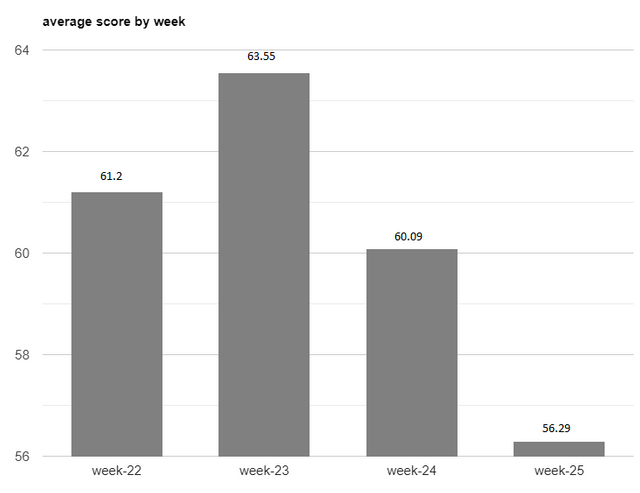 Reports Reviewed By Reviewer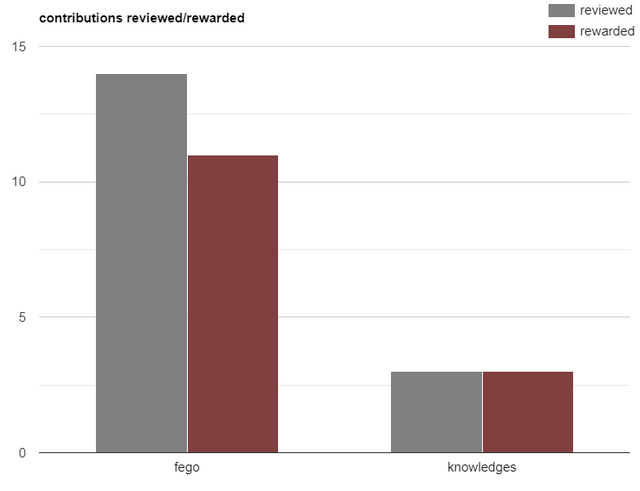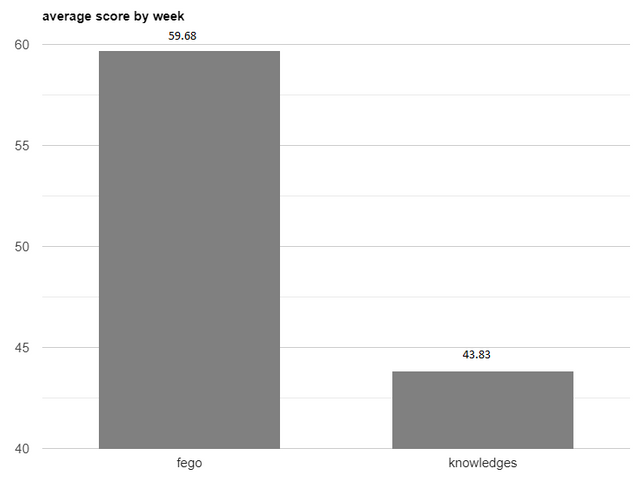 This week the numbers dropped significantly. No reports were received till the third day of the week .In total we ended up reviewing 17 contributions. That is exactly half the number of contributions we had last week. We received 3 reports that were not scored. The reasons were:
The contributor in this case (1) did not follow the steps described in the project's documentation. Here, an error was encountered in a companion app because the project's parent framework was not installed first before use.
The hunter in this case (2) opened a ticket in an invalid repository. While this repo in question had a very descriptive readMe file, it had no code files nor code commits. There is not a single source code
In the last case (3) on the list, the contributor made a contribution to a version release still in its pre-alpha stage
That left us with 14 contributions eligible for rewards. This brought the average to 56.29, less than last week's average of 60.09. The decrease in average seem to match the reduced number of reports. Another point to consider is the lack of analysis in the reports submitted. Most of the hunters have no coding background or experience. Hence, it is rare to see a post that properly analyse the possible cause of a bug. An analysis equals a higher review score.
The week in comparison to the last 5 weeks had very little activity. Just as we saw last week, the concentration is on releases on the f-droid store for open source android projects. We are yet to receive a contribution to a web based app.
This is definitely an angle our hunters should explore
contributions
With just 17 contributions this week, @iamowomizz had the most input. He submitted 4 reports, the lowest by any top contributor in 4 weeks. 3 of these reports were scored higher than 0. In total, he received an average score of 47. There were good turn outs from the usual suspects - @darewealth and @sagorahmed, bringing in a few to the mix.
It's the fourth week in a row, the most active repo is still the ACG player. This time bringing in a total of 4 reports.
The ACG player is designed with all the basic features of a music player. Well, it has some other cool features like;
Playlist.
Car mode
Data overview
UI customizations
bugs
You can look up the repo by following this link - https://github.com/AugustToko/ACG-Player .
Other project repos that stood out
If you are looking for new applications to explore, here are some repos that stood out this week. We have one repository from last week
https://github.com/jimmod/ShareToComputer - This app allow a user share files from phone to computer & other phones through wifi. You can read more on the documentation here
https://github.com/michpohl/Loopy - Loopy is an audio player for Android devices dedicated to seamlessly looping audio files. It can basically loop every audio file you have in your media library. Few points to note

Loopy is not an audio editor, so the loops you want to use should already be prepared and edited properly, if you need exact results.
It's purpose is to provide a solution to those who just want to play audio files in loop, like DJs, artists, musicians, who can use this for easy training sessions, to provide gapless background atmosphere or play neverending beat loops.
And there you have it. Happy hunting :D
Common Mistakes And How To Fix Them
I will be highlighting the common mistakes found this week. I will also be offering tips on how to avoid them in future contributions. The tips will depend solely on the scores received by the contributions in a particular week.
1. Contributions with a score below 40
The severity level of the bug was marked as negligible.
Submission of cosmetic or trivial UI issues (phone orientation, phone locking/unlocking etc.) that have a negligible effect on the functionality of the application may lead to a lower score of your contribution, thus reducing your chances of receiving a reward
If what you spotted is a discrepancy in the user interface or just the front end appearance of the software, then it is most probably a trivial bug and would be scored as such. So make sure to look out for this.

Also, there are times when a contribution is scored negligible because the expected behavior of a particular feature could still be achieved by a default option. For example - while some third party camera apps may not work when used for uploading within other applications (probably because the PATH for that particular cam app is not set), the default android cam works. It will be particularly stressful and redundant to have the project owner set a unique PATH for every cam application out there. This is one thing a contributor should look out for.
2. Contributions with a score below 60
The contributor made no efforts to pinpoint the cause, or applied incorrect methods in searching for it.
To avoid being scored in the questionnaire with this option, I will advise hunters to comb through the app's repo. Search the repo using a keyword related to the affected feature, it could be the name of the function itself. If found, analyze the block of code behind the function's implementation. Check for syntax and logical errors, document your findings.

You can attach logcats in your reports for issues that involve a crash. If you don't know to produce one, watch this tutorial for how to.
Other News
---
This is to inform contributors and the general public that while reports will be accepted to projects outside the whitelist, they will only be reviewed if the issue opened is acknowledged by the project owner or maintainer.
While the new guidelines are yet to be officially announced, bug-hunters and open source enthusiasts looking to help open source projects, please take a look at our whitelist of projects that you can submit bug reports for:
https://docs.google.com/spreadsheets/d/1S7ayFTEy5CBMyeJvFRgq5JUjlqZxFjWAWhhrBL0GC60/edit#gid=1954068373
---
If you wish to have your open source projects added to our whitelist you can contact us on our help channel at our discord server. You can also leave your questions and comments below :)
---
Thanks