Weekly overview of the bug-hunting category- week 51, 2018
This is a report on the weekly contributions to the bug hunting category. The post contains basic stats like the number of contributions received by the category, an excerpt on new contributors if there are any and a detailed comparison of the week's output with previous weeks.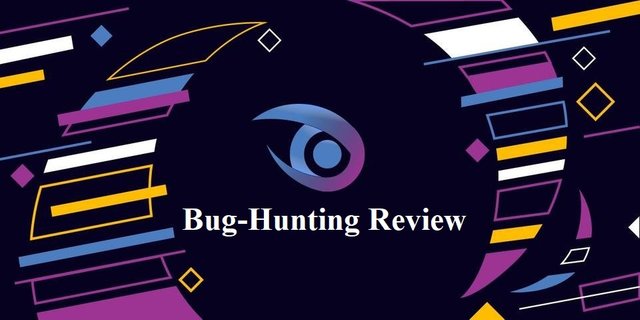 Previous Reports
Bug hunting contributions summary
Week 51: December 13th - December 20th
5 Contribution, 5 scored
An average score of 62.5
4 unique contributors
1 new contributor, @anthonyadavisii
At the time of writing this report the bug received have been fixed by the PO.
The contribution
In summary, the contributions were more than last week. Last week, we had just 1 bug report and this week we have 5. Although, out of the 5 that were received this week, only 2 were scored higher than 0.
@tdre's report on how freecodecamp rejects a clearly expected answer and does not credit the user for a correct response was scored zero because the project repo is not included in the bug-hunting whitelist. The moderator explained the reason in his review:
Although your contribution is well explained and goes into a good amount of detail, unfortunately, this contribution is not suitable for scoring due to the project not being listed on the Utopian Bug Hunting whitelist.
@blockchainstudio's report was scored zero for the same reason as tdre's while @anthonyadavisii's was because his bug report was a duplicate of an existing issue.
Weekly Average Score and number of Contributions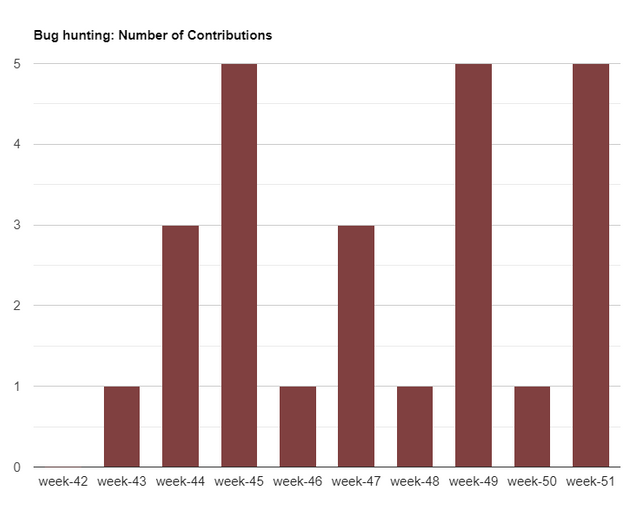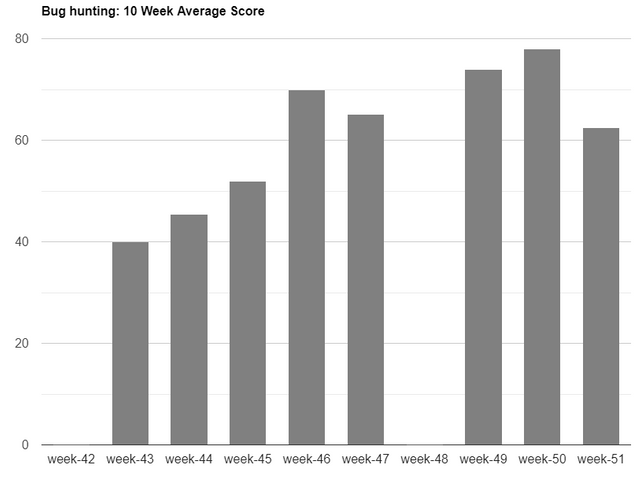 We can see that the average score of 62.5 is approximately 5% higher than the 10 week average of 59.45. This week's average is 3.05 higher than the 10-week average and 11.5 lower than last week's.
Hunter Totals and Average
.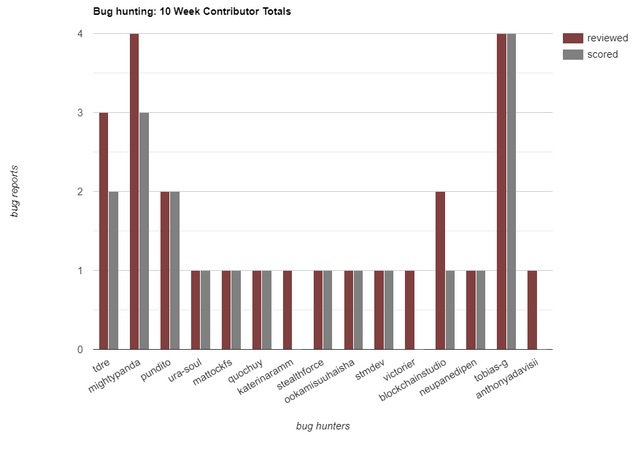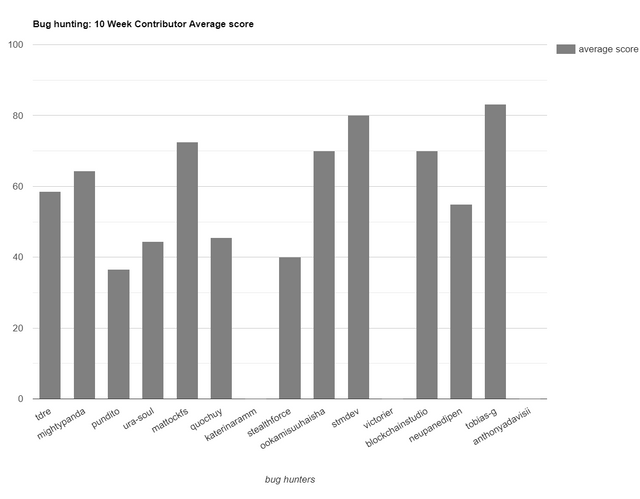 This week we had a new contributor, @anthonyadavisii.
@mightypanda joins @tobias-g as joint top contributor with 4 finds. Tobias after 10 weeks still has the highest average of 83.25.
6 contributors have an average reward score of 59.45 or above, over the past 10 weeks.
Reports Reviewed By Reviewer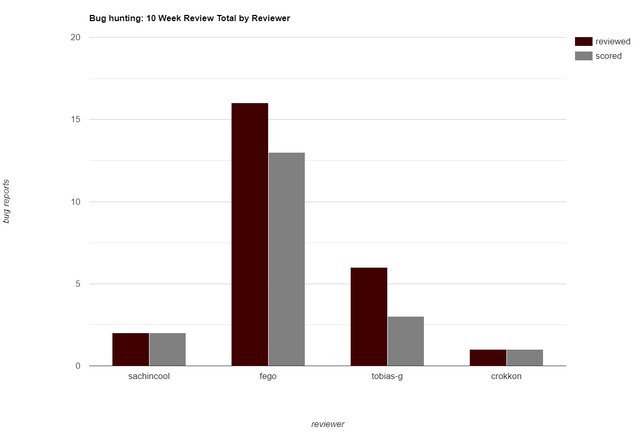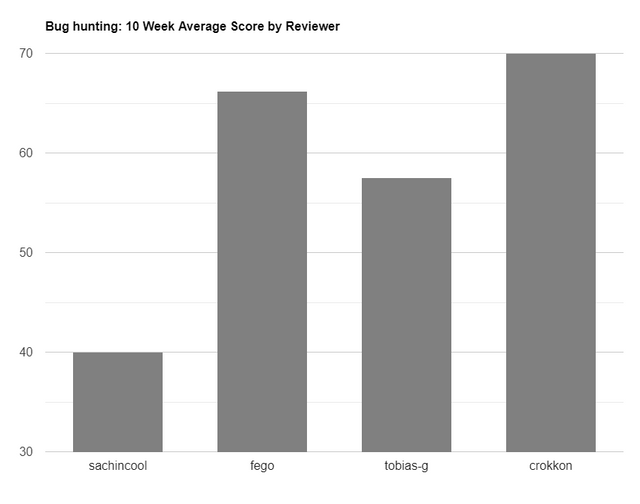 The 25 contributions received by the category in the past 10 weeks were assessed by 4 reviewers. Of the 25 contributions, 19 were rewarded and scored higher than 0.
Other items
In other news, the category is looking forward to implementing new guidelines to replace the existing whitelist that will let contributors submit bug reports to projects outside the steem and the whitelist.
While the new guidelines are yet to be implemented, bug-hunters and open source enthusiasts looking to help open source projects, please take a look at our whitelist of projects that you can submit bug reports for:
https://docs.google.com/spreadsheets/d/1S7ayFTEy5CBMyeJvFRgq5JUjlqZxFjWAWhhrBL0GC60/edit#gid=1954068373
---
If you wish to have your open source projects added to our whitelist you can contact us on our help channel at our discord server. You can also leave your questions and comments below :)
---
Thanks