Weekly overview of the bug-hunting category- week 64, 2019
This is a report on the weekly contributions to the bug hunting category. The post contains basic stats like the number of contributions received by the category, an excerpt on new contributors if there are any and a detailed comparison of the week's output with previous weeks.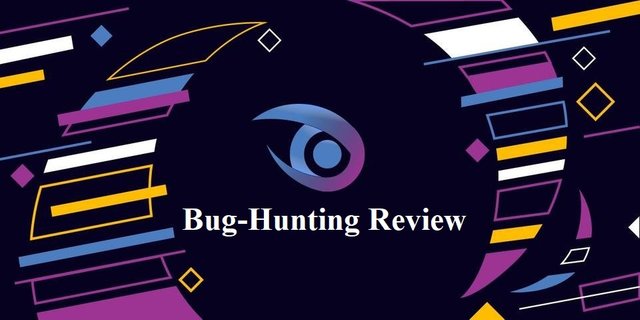 Previous Reports
2018
2019
Bug hunting contributions summary
Week 64: March 14th - March 21st
18 Contributions, 16 scored higher than 0
An average score of 57.41
6 unique contributors
No Staff Pick
1 new contributor - @igormuba
The contributions
In the last week, we had 18 contributions to the bug-hunting category at utopian-io. There were no staff picks. 16 of the contributions were scored above 0.
The highest scored contributions were by @harry-heightz. 4 of his reports covered features of the applications(esteem v2, insteem) that when used resulted in a crash. You can view these reports in detail by following these links (1, 2, 3, 4 ).
Weekly Average Score and number of Contributions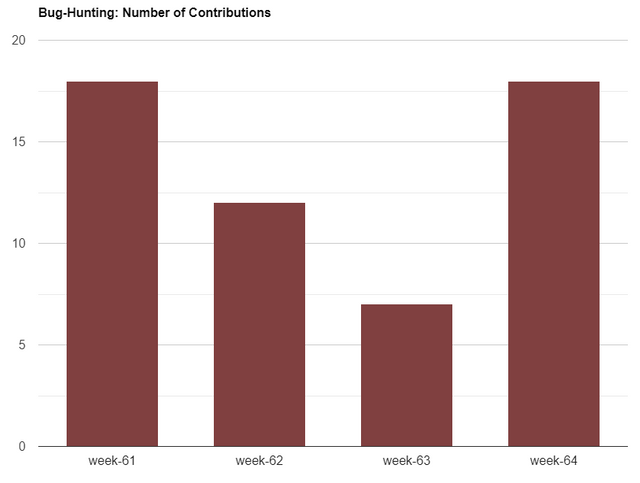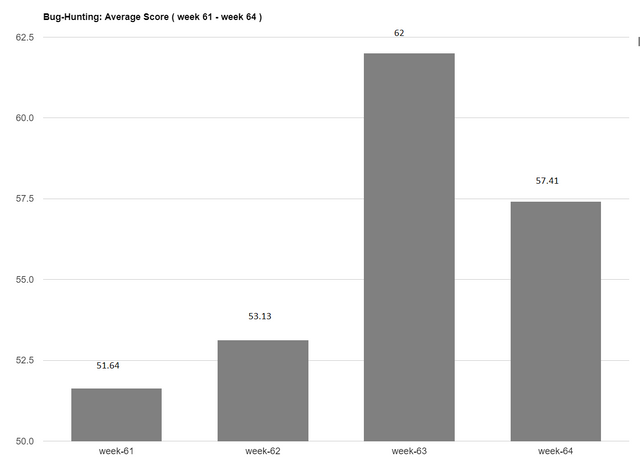 Chart breakdown:
The average score for this week is 57.41
This week's average is higher than the 4-week average of 54.55 by 2.86.
It is lower than last week's average of 62 by 4.59, that is 7.40% higher. However, this information should be taken with a pinch of salt having in mind that last week we had only 3 contributions that were scored above 0, while this week we have 16.
Hunter Totals and Average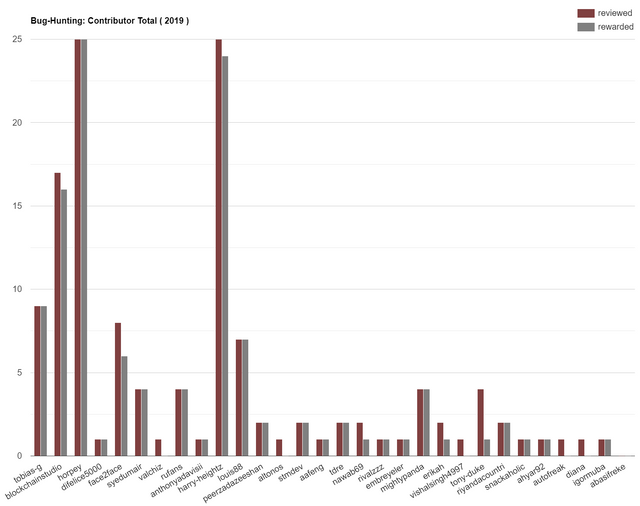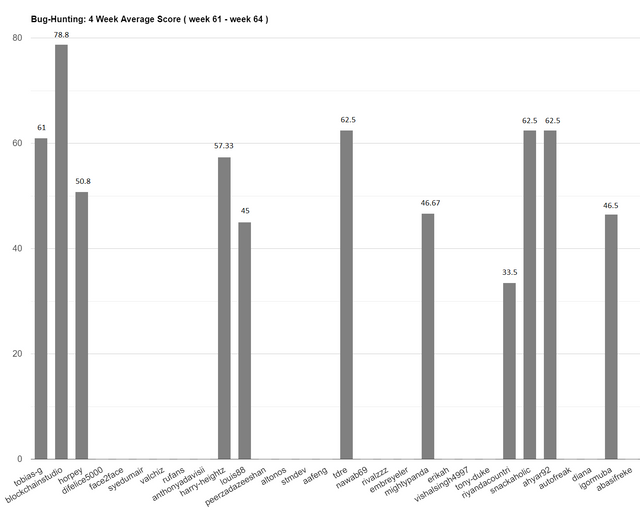 This week we had 6 unique contributors, the same number as we had last week
There were 9 reports from @harry-heightz, 5 from @horpey. 1 each from the other 4 contributors.
@horpey and @harry-heightz are presently the category's joint top contributors with 25 finds each. That is 25 finds since the start of the year.
@blockchainstudio has a 4 week average of 78.8, making him the contributor with the highest average score.
8 of the contributions were scored higher than the week's average
Reports Reviewed By Reviewer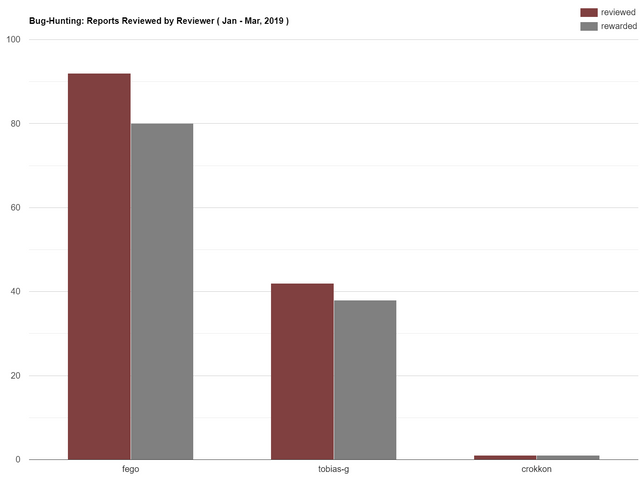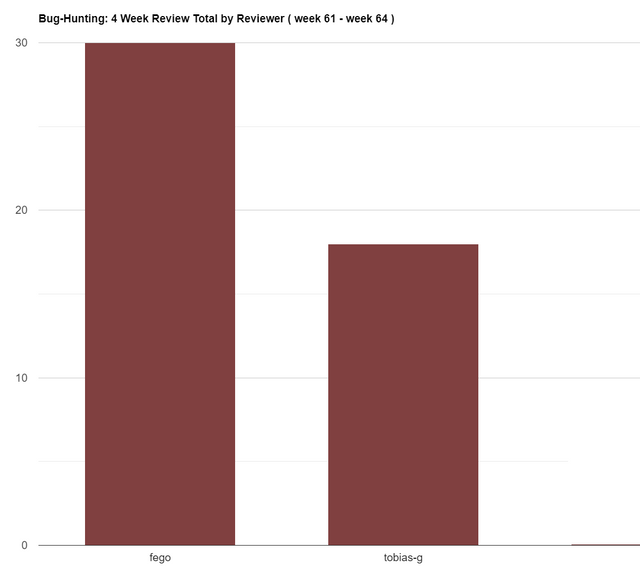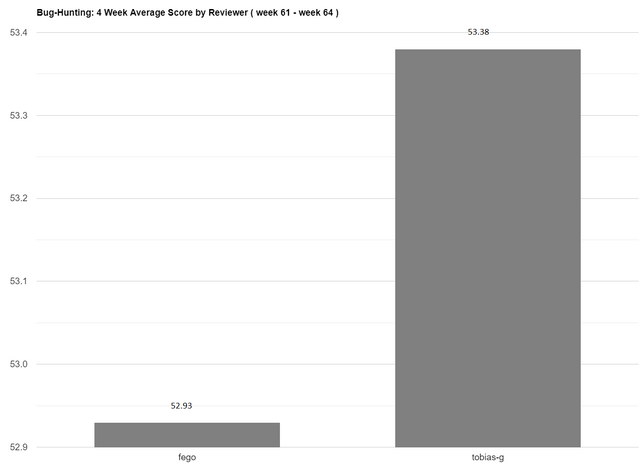 The category has received 134 contributions this year, 2019. 116 were rewarded and scored higher than 0. However, in the past 4 weeks, there were 48 bug reports scored higher than 0. These 48 were assessed by 2 reviewers.
Average review scores in the past 4 weeks
@fego has reviewed 30 contributions with an average score of 53.6.
@tobias-g has reviewed 18 contributions with an average score of 56.13.
Common Mistakes And How To Fix Them
I will be highlighting the common mistakes found this week, and I will be offering tips on how to avoid them in future contributions. The tips will depend solely on the scores received by the contributions in a particular week. Well, just like we had last week, this week there were reports we also could not review.
1. Contributions scored 0
The issue you reported is OS related and is therefore not the application's fault. The operating system does not support this particular feature
My advice for cases like this is - wait for the PO to affirm your observations. I know most times the project owners are too busy and do not respond in reasonable time and so you are pushed to post on utopian without them first acknowledging whether an observed behavior is a bug or an intended. It can be frustrating but I'd still advise that hunters in the future should wait for the PO's thoughts, especially in cases where the details behind the implementation in question are sketchy.
Other News
---
This week we received contributions to projects outside the whitelist and some of these contributions although valid were not reviewed. This is to inform contributors and the general public that while reports will be accepted to projects outside the whitelist, they will only be reviewed if the issue opened is acknowledged by the project owner or maintainer.
While the new guidelines are yet to be officially announced, bug-hunters and open source enthusiasts looking to help open source projects, please take a look at our whitelist of projects that you can submit bug reports for:
https://docs.google.com/spreadsheets/d/1S7ayFTEy5CBMyeJvFRgq5JUjlqZxFjWAWhhrBL0GC60/edit#gid=1954068373
---
If you wish to have your open source projects added to our whitelist you can contact us on our help channel at our discord server. You can also leave your questions and comments below :)
---
Thanks