Weekly overview of the bug-hunting category- week 22, 2019
This is a report on the weekly contributions to the bug hunting category. The post contains basic stats like the number of contributions received by the category, an excerpt on new contributors if there are any and a detailed comparison of the week's output with previous weeks.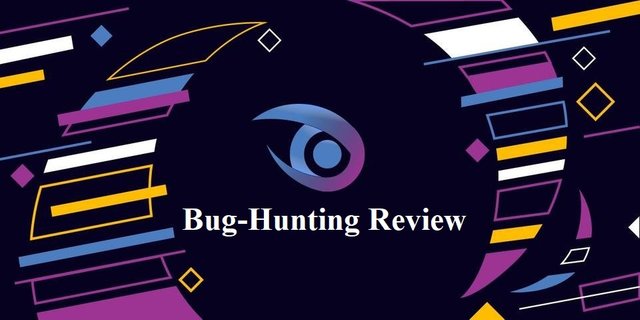 Previous Reports
2018
2019
Bug hunting contributions summary
Week 21: May 23rd - May 30th
59 Contributions, 42 scored higher than 0
2 Ignored posts
An average score of 61.2
15 unique contributors
No Staff Pick
No new contributors
Number of reviewed and rewarded contributions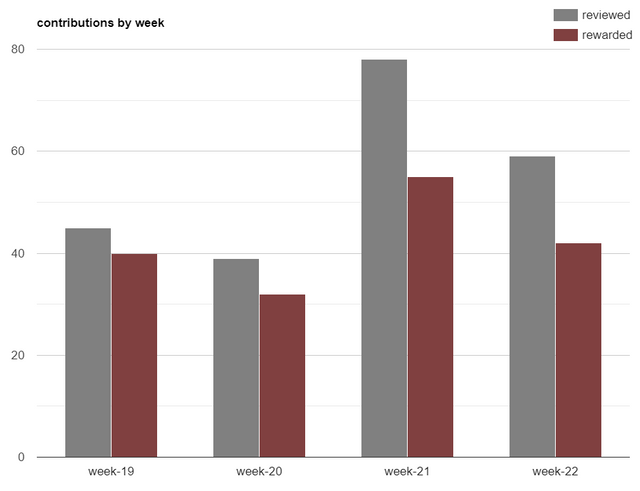 Average score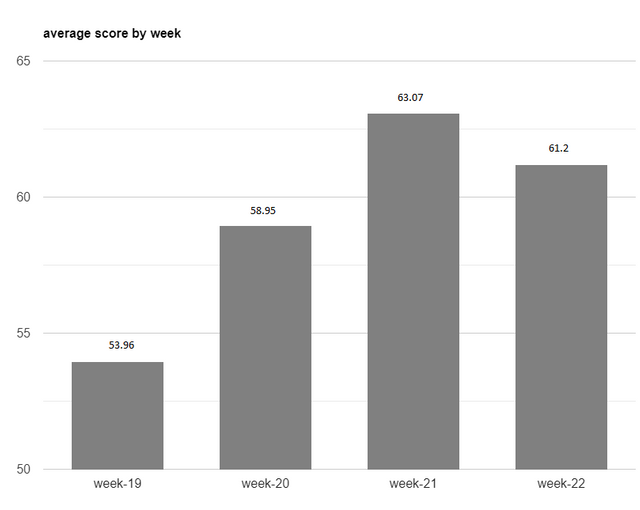 Reports Reviewed By Reviewer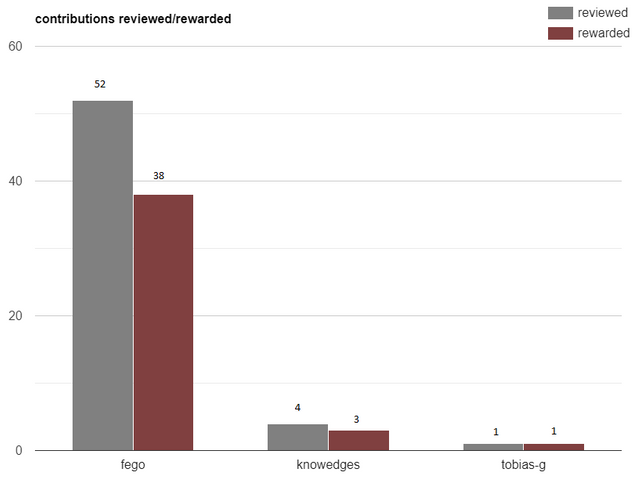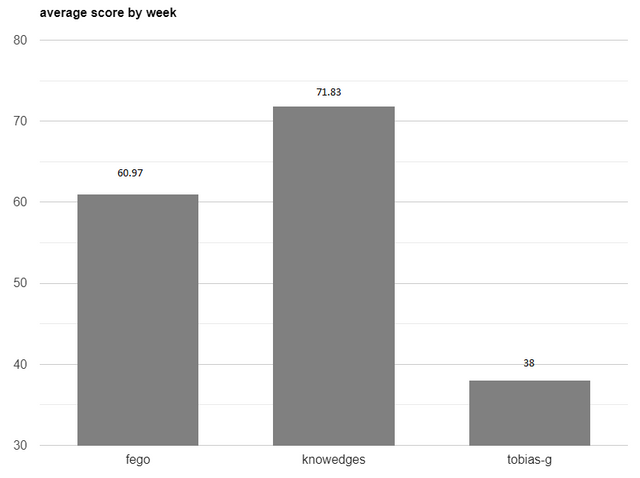 So this week we had a total of 59 contributions. That is 19 contributions less than the 78 we had last week. Four of these reports were not scored. Two were from a banned user and the other two were ignored because the report template was in accordance with the Utopian guidelines.
This brings the average to 61.2, less than last week's average of 63.07. A greater percentage of the reports received this week focused on minor features in the projects that did not work as originally intended by the implementation. This may be the reason behind the drop in the average.
@steem-squad had the most contributions. Bringing in 14 reports, two of these reports were scored higher than 80. In total, he received an average score of 57.05.
The most active repo this week is the ACG player. Bringing in a total of 28 reports. Is this app just buggy or could this be a rare case of the plague? Cause the hunters in their every tour of the app return with bug souvenirs.
The ACG player is designed with all the basic features of a music player. Well, it has some other cool features like;
Playlist.
Car mode
Data overview
UI customizations
bugs
You can look up the repo by following this link - https://github.com/AugustToko/ACG-Player
Other project repos that stood out
If you are looking for new applications to explore, here are some repos that stood out this week
https://github.com/k3b/ToGoZip - The app allows for Easy collection of files from every supporting app into one zip-file while being 'on the go' or offline.
This collecting "2go.zip"-file is like a suitcase where you can put things (files) into from nearly everywhere (from every app that supports 'share'/'send') and that can travel everywhere (via email, bluetooth, nfc). Yo! Check it out
https://github.com/GitJournal/GitJournal - GitJournal is a journaling app built with privacy and openness in mind. It stores all its notes in a standardized Markdown + YAML header format. The notes are stored in a Git Repo of your choice - GitHub / Gitlab / Custom-provider.
Features -

Can easily be extended and integrated with other git tools
Git log clearly shows a history of changes
Built for developers
Yes! So with this app you can track changes just like you do when pushing your code to github. Meaning you can track that line of thought you previously deleted by simply backtracking to the time the deletion was made. Cool huh?
Common Mistakes And How To Fix Them
I will be highlighting the common mistakes found this week. I will also be offering tips on how to avoid them in future contributions. The tips will depend solely on the scores received by the contributions in a particular week.
1. Contributions with a score below 40
The severity level of the bug was marked as negligible.
Submission of cosmetic or trivial UI issues (phone orientation, phone locking/unlocking etc.) that have a negligible effect on the functionality of the application may lead to a lower score of your contribution, thus reducing your chances of receiving a reward
If what you spotted is a discrepancy in the user interface or just the front end appearance of the software, then it is most probably a trivial bug and would be scored as such. So make sure to look out for this.

Also, there are times when a contribution is scored negligible because the expected behavior of a particular feature could still be achieved by a default option. For example - while some third party camera apps may not work when used for uploading within other applications (probably because the PATH for that particular cam app is not set), the default android cam works. It will be particularly stressful and redundant to have the project owner set a unique PATH for every cam application out there. This is one thing a contributor should look out for.
2. Contributions with a score below 60
The contributor made no efforts to pinpoint the cause, or applied incorrect methods in searching for it.
To avoid being scored in the questionnaire with this option, I will advise hunters to comb through the app's repo. Search the repo using a keyword related to the affected feature, it could be the name of the function itself. If found, analyze the block of code behind the function's implementation. Check for syntax and logical errors, document your findings.

You can attach logcats in your reports for issues that involve a crash. If you don't know to produce one, watch this tutorial for how to.
Other News
---
This is to inform contributors and the general public that while reports will be accepted to projects outside the whitelist, they will only be reviewed if the issue opened is acknowledged by the project owner or maintainer.
While the new guidelines are yet to be officially announced, bug-hunters and open source enthusiasts looking to help open source projects, please take a look at our whitelist of projects that you can submit bug reports for:
https://docs.google.com/spreadsheets/d/1S7ayFTEy5CBMyeJvFRgq5JUjlqZxFjWAWhhrBL0GC60/edit#gid=1954068373
---
If you wish to have your open source projects added to our whitelist you can contact us on our help channel at our discord server. You can also leave your questions and comments below :)
---
Thanks